As a thank you for  making the 2018 edition of Record Store Day our biggest ever (and our usual Spring cleaning), Horizon is rolling out one of our rare STORE-WIDE SALES, and we're doin' it right! Starting on Friday, May 11th and running through Sunday the 13th, Horizon's heating up ARTISPHERE weekend with 10% OFF all new CDs and LPs, 20% off all of our used and pre-loved music, and 50% markdowns galore, not just on a huge selection of our previous years' (2017 and older) RSD selections (while they last), but ALL the good stuff from our infamous/beloved Mr. Crazy clearance bins!
Meanwhile, we'll also be taking 10% off our remaining 2018 RSD selections, so you can snag special-edition goodies by Tom Waits, Gov't Mule, Bo Diddley, Chuck Berry, Marvin Gaye, Uncle Tupelo & more!

If you somehow needed another reason to drop by our humble abode this weekend, what with THIRD MAN RECORDS' Rolling Record Store (1-5pm) and MANDOLIN ORANGE (3pm) in the house on Friday, and the TROY HOUSE & MOLASSES (1pm) and AMIGO (2:30pm) shows on Saturday, this wall-to-wall sale on everything in the store oughta take care of that, don't you think?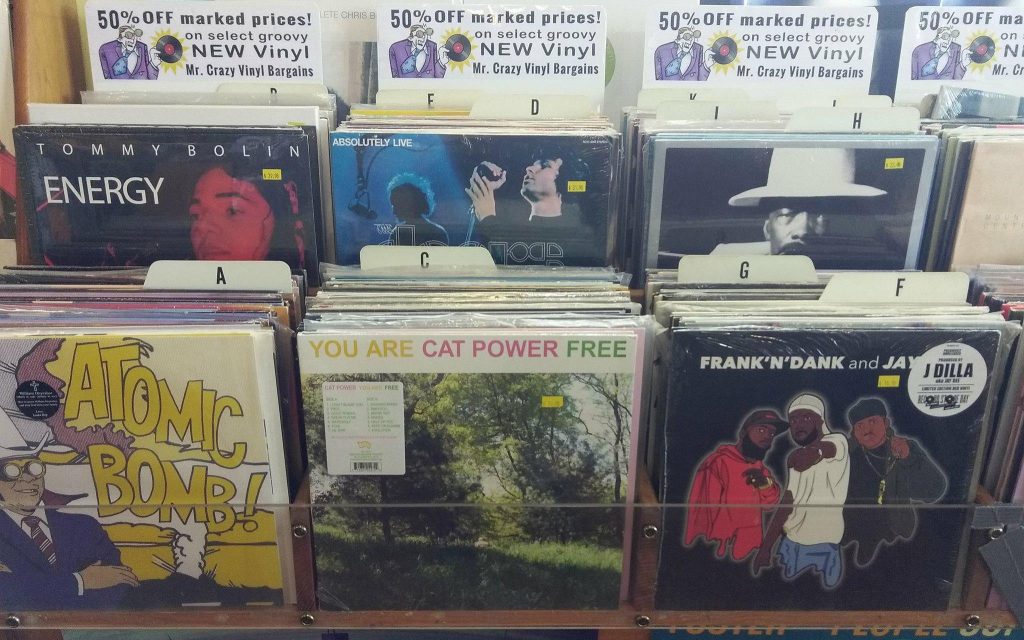 Plus, any Friday purchase receipt from Horizon Records gets you 10% off at the Third Man Rolling Record Store, and there are rumors of special swag swirling…..stay tuned!