Next couple weeks are breaking huge in New Release-ville, kicking off this here Friday with the new albums by Tedeschi Trucks Band, Buddy Miller, Bill Frisell and more! And next week ain't no slouch: Lucinda Williams, Bonnie Prince Billy and Freakwater are right around the corner! Read on…
NEW GOODIES
TEDESCHI TRUCKS BAND, Let Me Get By (CD/LP/Gatefold LP)
Derek Trucks and Susan Tedeschi continue their journey into the Southern rock/folk/blues axis. Produced by Derek alone, which is a first, the album is heavy in soulful grooves and gentle, intertwining guitars.
BUDDY MILLER, Cayamo Sessions At Sea (CD/LP)
Highlights from a Buddy-curated  Caribbean musical cruise where passengers can watch the cream of Americana perform on board. Featuring performances by Kacey Musgraves, Richard Thompson, Shawn Colvin and Mr. Kris Kristofferson!
BILL FRISELL, When You Wish Upon A Star (CD)
The jazz guitar master, joined by violist Eyvind Kang, bassist Thomas Morgan, drummer Rudy Royston, and vocalist Petra Haden, takes on screen gems from the title track to "Somewhere Over The Rainbow."
LONNIE SMITH, Evolution (CD)
Jazz organist extraordinaire returns with a soulful new album.
BLOC PARTY, Hymns (CD/LP)
Post-rock quintet's first album in seven years!
BENJI HUGHES, Songs In The Sky (CD/LP)
The ever-reliable Merge Records presents the quirky, idiosyncratic new album by a NC jack-of-all-trades who's done the rock band thing, written advertising jingles and provided soundtracks for TV and movies. Eccentric? Yep. Catchy as heck? Absolutely.
SIERRA HULL, Weighted Hand (CD/LP)
Bela Fleck-produced virtuosity from the incredibly talented singer, guitarist and mandolin master. Moving beyond the boundaries of bluegrass into a picturesque blending of styles, this album heralds the arrival of a young, incredibly gifted artist.
SIA, This Is Acting (CD)
DREAM THEATER,Astonishing (CD)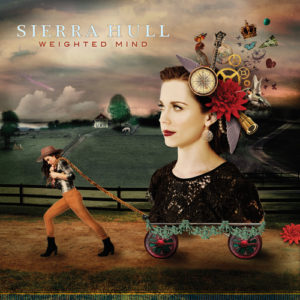 Additional Tasty Re-issues & Re-Stocks.
Crooked Fingers:
Crooked Fingers (LP)
Bring On The Snakes (LP)
Merge Records reissues the first two albums by former Archers Of Loaf frontman Eric Bachmann's side-project. Heavy on dark droning strings, delicate, fingerpicked guitars and the sparest of percussion, Crooked Fingers' sound is a haunting backdrop for Bachmann's wounded, cynical worldview.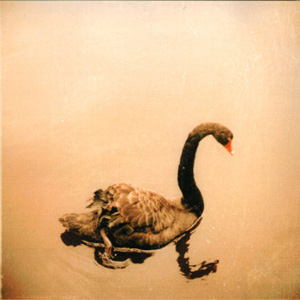 COMING SOON:
LUTHER DICKINSON, Blues & Ballads (2/5)
BONNIE PRINCE BILLY, Pond Scum (2/5)
THE CULT, Hidden City (2/5)
FREAKWATER, Scheherazade (2/5)
LUCINDA WILLIAMS, Ghosts Of Highway 20 (2/5)

THE LONDON SUEDE, Night Thoughts (2/5)
RIHANNA, Anti (2/5)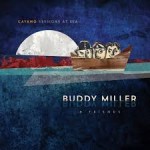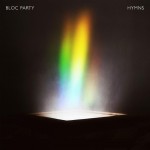 And don't forget these still-new platters that matter!
BAABA MAAL, The Traveller (CD/LP)
Part spiritual healing, part rhythmic release, part electro-world-music hybrid, the Senegalese master-musician Baaba Maal's new album, The Traveller, is hypnotic and compelling.
DAVID BOWIE, Blackstar (CD/LP)
The late great rock & roll chamelon's final album pushes the mainstream boundaries into darker territory one last time.

AOIFE O'DONOVAN, In The Magic Hour (CD/2xCD/LP)
Former Crooked Still singer does dark Celtic folk up right, aided by Chris Thile, Gabriel Kahane, the Brooklyn Rider string quartet and many more. Special Deluxe CD edition includes six bonus tracks!
TY SEGALL, Emotional Mugger (CD/LP)
Has the most productive indie-rock jack-of-all-trades of the last decade really not put out anything for a year?
SAVAGES, Adore Life (CD/LP)
Matador Records serves us up a slice of indie post-punk revival heaven.