Lordy, do we have some heavy-hitters at New Release central this week. We've got a long-awaited return (Beck), a rock & roll legend's continuing journey (Robert Plant), an unexpected but welcome collaboration (Kurt Vile/Courtney Barnett) and there's some ECM experimentalism for Mr. Gene! Read on…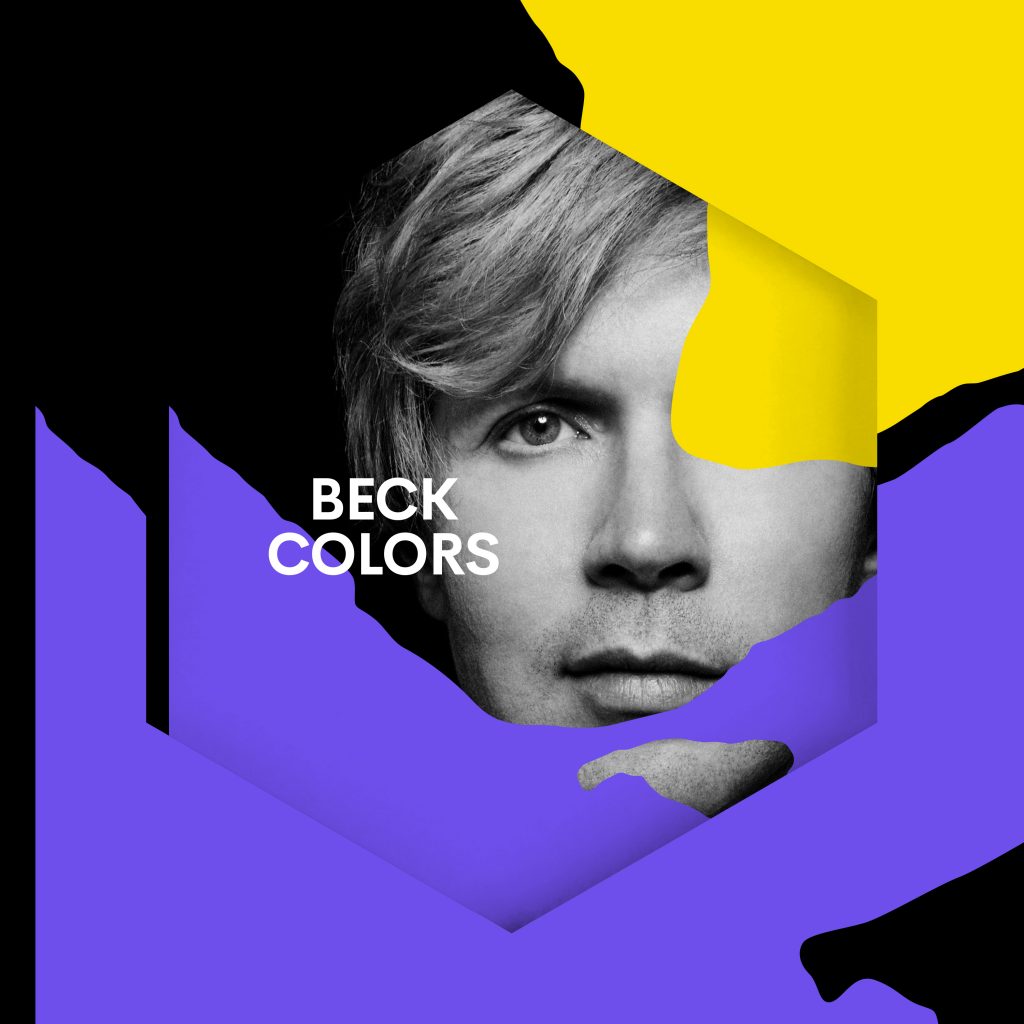 BECK, Colors (CD/LP/Deluxe LP)
On his new album, "Colors," Beck delivers a perfect pop statement. This is by far his most conventionally mainstream album to date, working with the modern-pop template and elevating it in the process. Singles "Dreams," "Wow" and "Up All Night" have all been floating around a while now, so this shift should not come as a surprise. The record had been on the shelf for quite some time. Beck initially wanted to release this closer to his triumphant 2014 album "Morning Phase," which got a lot of attention at the Grammys when it won album of the year. In some ways this album's overtly commercial angle plays like a direct response to Kanye West and others who at the time seemed confused when Beck won the award over Beyoncé. The die-hard indie fans will probably take issue with this record's overall shininess, as Beck and producer Greg Kurstin often pack it with the kind of energy reserved for late-'80s INXS singles. However, there are also other elements present, from the Beatle-esque piano-driven groove of "Dear Life," to the grungy, sudden freak-out that serves as the centerpiece to "I'm So Free.""Colors" is indeed a bold, bright, daring move. Releasing it in October may have been a mistake. It's a very summery record. One thing is clear: When you listen to songs like "No Distraction," "Square One" and "Seventh Heaven," it's definitely evident, that while Beck may have taken a strong left turn, here, he hasn't lost his knack for shape-shifting song-craft. After the soft, introspection of "Morning Phase," Beck is now ready to party. Here's hoping this record gets the airplay and the audience it deserves.
ROBERT PLANT, Carry Fire (CD/LP)
Carry Fire reunites Plant with the Sensational Space Shifters, his backing band that helped make the 2014 album Lullaby and… the Ceaseless Roar such a lush, psychedelic delight. The tribal rhythms and organic instrumentation (combined with tastefully executed synths and samples) are back,  to the extent that Carry Fire could almost be seen as a welcome sequel to that fine album. The sound has an almost folky, campfire feel, but true to Plant's musical roots, most of the songs here are embedded in the blues. Opening track "The May Queen" rolls along a heavy percussive groove with acoustic guitars and fiddles creating an intoxicating noise. "Lay down in sweet surrender," Plant purrs, "Your love so warm and tender." The organic, unassuming style of musicianship also lends itself to tracks that are slightly more traditionally "rock". On "New World…", slashing electric guitar chords rain down while a chugging mid-tempo beat moves this along in unhurried, hip-swaying fashion. "Bones of Saints" seems to be a nod to earlier Plant solo material—the driving beat and guitar interplay suggest a grizzled, lazier version of "Tall Cool One". But much of this is somewhat uncharted territory for Plant. I have yet to hear anything in his solo catalog like "A Way with Words", a startling, abstract, almost jazzy set piece. Piano, strings, and gentle percussion are just a few of the instruments that provide sympathetic backing to what's perhaps Plant's most delicate, vulnerable vocal performance committed to tape. Likewise, "Keep It Hid" combines insistent, almost trance-like percussion with sci-fi keyboard riffs, sounding like a welcome, newfound Radiohead outtake. Plant's love of Eastern scales and instrumentation are evident in Carry Fire's title track, and his penchant for woodsy, Tolkien-ish folk continues with the epic "Season's Song", another track that, like "A Way with Words", shows Plant edging more into a place of maturity without losing any edge. Plant has never been one to drown his solo albums in gratuitous guest appearances, but he makes an exception with one of Carry Fire's strongest tracks, "Bluebirds Over the Mountain", a song written in 1958 by Ersel Hickey and later covered by artists such as the Beach Boys and Ritchie Valens. Plant turns the song into a potent duet with Chrissie Hynde. The song sounds terrific, with gurgling synths and lumbering guitars creating an industrial take on an obscure R&B chestnut. The material, arrangements, and performances on Carry Fire would be impressive for any young, brash newcomer. The fact that it comes from the mind of Robert Plant should be no surprise to anyone who's been following his solo career. It's still a relief to hear something so fresh from a legendary artist with plenty of creative gas in the tank.
COURTNEY BARNETT & KURT VILE, Lotta Sea Lice (CD/LP)Although the pairing of these two wonderfully languid singer-songwriters could have ended up too hazy, their mutually dreamy, drawling styles complement each other perfectly. The way their guitars jangle and chime together reflects a longstanding friendship. They sing on each other's old songs: Barnett's Outta the Woodwork or a joyously upbeat version of Vile's Blue Cheese. They turn in a harmony-soaked take on Belly's Untogether and Barnett leads a Crazy Horse-style blast through her wife Jen Cloher's Fear Is Like a Forest. Five new original songs showcase a similar kooky charm as they rattle through random subjects. Vile sings about decibel-induced hearing impairment in six-minute opening duet Over Everything, while the pair drawlingly celebrate their long-distance bond in Continental Breakfast ("I cherish my intercontinental friendships"). Laughter in the studio punctuates songs that sound as much of a delight to record as they do to listen to: Lotta Sea Lice is at least the sum of its two talented parts.
LYDIA LOVELESS, Boy Crazy & Single(s), (CD/LP)
It's hard to find an article of Lydia Loveless that doesn't mention some type of "fire"—spitfire, firebrand, fiery. There's no question why, of course; her music is a blaze of powerful vocals and raging rock and roll guitar, red-hot and ready with a snarl or a good, honest shout. No-holds-barred emotion burns through every song she sings, marking every ex she reams and every lost friendship she mourns. Loveless gets bitter, she gets rowdy, and she makes no apologies as a general rule. Don't make the mistake of pigeonholing her as all flames, though. On Boy Crazy and Single(s), a reissue of 2013 EP Boy Crazy and six previously released singles, Loveless reminds us that she's earth, air, and water, too, not some intangible elemental force, but a real human being. She does this not just through her songwriting, but with a handful of covers to supplement it. Of these covers, Kesha's "Blind" is a standout, taking the sleek, club-ready pop song to a much heavier place, filling it out with lonesomeness and melancholy that begs the question of why someone wrote it with any other style in mind. "I Would Die 4 U" gives Loveless and her band a chance to try something very different from their usual style, paying tribute to Prince with synths and a solid bassline adding some bolder hues to the mix. The Lydia Loveless touch is still unquestionable, though; the harsh edge of her voice makes the promise in the song's title sound like one she fully intends to keep. Finishing off the album is a stark rendition of Elvis Costello's "Alison" with Loveless belting and strumming, the only figure beneath a sonic spotlight.
ST. VINCENT, Masseduction (CD/LP)
Mechanical beats and abrasive synths underpinned by producer Jack Antonoff's feedback-pocked soundbed-of-nails: Annie Clark's sixth album as St Vincent is not immediately inviting. But it is fascinating, sometimes grimly so, with Clark relating scenes from a relationship with a drugged-up Young Lover. But the frank confessions – of transgressive desire, pathological anxiety and romantic rejection – that pepper Masseduction transcend gossipy intrigue. (Inevitably, people will assume some of the material is inspired by her breakup with ex-girlfriend Cara Delevingne.) Sonically, the record gradually unfurls into something similarly captivating though, as Clark ditches the guitar rock for pop that is rich, nuanced and constantly surprising. Single songs journey across genres – Pills, for example, begins resembling a bass-heavy remix of a nursery rhyme and ends up a big ballad with a Kamasi Washington sax section – while bizarrely amusing ingredients are continually added to the pot, from parodically funky synth lines to shrill vocal gymnastics that would have Mariah Carey cowering on her chaise lounge.
NINE INCH NAILS, Add Violence (CD/LP)
Trent Reznor has always aspired to the artistic malleability of David Bowie, tweaking his sound and vision with each release while twisting his kaleidoscope of grays into different shades of anguish. Like the late Thin White Duke, he's made missteps (his remix EPs never "fixed" anything, and his glitchy How to Destroy Angels space-pop detour could be his Tin Machine), but also like Bowie, he's always regained his footing, funneling his anxieties into new teeth-gnashing horrorscapes. His soundtrack work in recent years with his Nine Inch Nails partner Atticus Ross has given him an outlet to experiment outside of his nom de synth-rock, forcing new vitality into his NIN outings of late for even harsher, more potent music. His latest, the five-song EP Add Violence, contains all the aggression, abjection and self-loathing that solidified his position as alt-rock's Original Angster but with the measured restraint of a man his age. Like Reznor's early Nine Inch Nails work, it's a mostly insular affair – only he and Ross are credited here, with two women singing backup on opener "Less Than" – and it's the inherent loneliness that makes Add Violence compelling, especially when contrasted with last year's Not the Actual Events EP, which sounded a little scattered despite guest shots from Daves Grohl and Navarro and Reznor's wife and How to Destroy Angels partner Mariqueen Maandig. The simplicity of the duo's approach drives Add Violence from the start, as "Less Than" opens with a plinky, Depeche Mode–styled keyboard riff before Reznor's voice wrests it into a catchy, chin-down single. "Welcome oblivion," he sings at the end. "Did it fix what was wrong inside?" But since that feeling of nothingness, which Reznor has paid homage to on practically every release of his career, has never fixed anything, it becomes the third member of Nine Inch Nails on the rest of the EP. That isolated sensation overwhelms "Not Anymore," one of the harder hitting and most self-deprecating tracks on Add Violence. "I won't forget – I know who I am," he sings. "No matter what, I know who I am/And what I'm doing this for … " And then he screams, "Well, not anymore." It's vintage Reznor hostility, and it's all the more cutting when sandwiched between the shadowy, ominous "This Isn't the Place," which could be a soul song if presented differently, and overdriven closing track "The Background World," which opens with Reznor dejectedly scorning someone, "You left me here," before eventually building to eight minutes of an overdriven synth loop, adding more and more distortion with each repeat, recalling Nine Inch Nails' Broken EP
THE BARR BROTHERS, Queens Of The Breakers (CD/LP)
The third album can be crucial for any band. Do they complacently settle into a signature sound they've forged, or take the opportunity to up their game in adventurous fashion? It should be no surprise that Montreal- based trio the Barr Brothers took the latter path, given the genre-defying material they created on their self-titled debut and 2014's breakthrough effort, Sleeping Operator. Queens of the Breakers is equally eclectic, but the strength of the writing, playing and production is such that it never sounds unfocused or incoherent. The album is jump-started in gentle fashion by "Defibrillation," with Brad Barr's haunting vocals nicely complemented by the harmonies of Lucius. The mellow feel continues until the pace picks up with "Maybe Someday" and its wailing harmonica solo. "Song That I Heard" starts off as a sparse folk-based tune until plaintive horns move it to a different place, while stone-cold killer cut "Kompromat" is compellingly atmospheric, and more than a tad Radiohead-like, sporting apocalyptic lyrics like "I was dragging the head of a buffalo through the city streets." "You'd Have to Lose Your Mind" features some of the droning, trance-like feel of earlier BB material, and the title track, an homage to the brother's youthful days Stateside, is a direct folk-rock narrative. "It Came to Me" is a surging guitar-fuelled rocker that again features an underlying drone that grips hard. The Barr Brothers use multi-layered vocals and harmonies extensively on Queens of the Breakers, and there are just enough subtle instrumental curveballs thrown to keep your interest. This is a rich and compelling record that deserves and rewards your close attention.
FRONT BOTTOMS, Going Grey (CD/LP)
The Front Bottoms' move to Fueled by Ramen Records in 2015 for the release of Back on Top marked a huge leap forward for the band; the hooks were bigger, the production brighter, the songs as catchy and weirdly endearing as ever. Going Grey finds the New Jersey duo of Brian Sella and Mathew Uychich refining this sound even more, and features their cleanest, tightest production to date, with big, sing-along choruses and sparkling synths more prominent in the mix. Things start out strongly with "You Used To Say (Holy Fuck)," a mid-tempo track with an incredibly catchy chorus destined to be shouted back for many concerts to come. Complementing those strong melodic instincts are Sella's lyrics and vocal delivery, which are thankfully as delightfully idiosyncratic as ever here. From backyard-spanning trampoline adventures ("Trampoline") to darker, more introspective moments ("Grand Finale"), the imagery and ideas on Going Grey are always vividly realized. Uychich's drumming emphasizes it all, accenting Sella's off-kilter phrasing in ways that really drive home the efficacy of the drummer/guitarist dynamic. The two are always tightly locked, giving the songs a forward momentum that makes it easy to suddenly find yourself listening to the whole album even if you hadn't planned to — it's an enviable trick. Their plucky DIY aesthetic may be all but gone at this point, but the Front Bottoms have transitioned to the majors gracefully. Certain synth melodies might be a tad too sugary for some, but they bolster the top-notch songwriting on Going Grey, and Sella's unique and unpredictable vocal phrasing keeps the proceedings distinctly Front Bottoms from start to finish.
KING GIZZARD & THE LIZARD WIZARD, Sketches of Brunswick East (CD/LP)
After customizing their instrumental setup for microtonal scales in the hypnotic Flying Microtonal Banana, then pulverizing listeners with aggressive psychedelic muddiness in their destructive three-chapter path through Murder of the Universe earlier this year, King Gizzard introduces another dimension to their creative sphere with the band's third album of the year (yes, ridiculous, I know). Although the band's prolific efforts have consistently rewarded listeners with bold jumps in style, Sketches of Brunswick East, a jazz-leaning project should not cause anyone to mistake them for experimental virtuosos. Needless to say, King Gizzard's latest work will delight those who are willing to take a chance on their brave ventures through avant-garde jazz, which is in collaboration with Alex Brettin of Mild High Club. Inspired by the titular Melbourne suburb in which they have devised their vast discography, Sketches of Brunswick East is an album perfectly pitched between Mild High Club's hues of laid back lo-fi and King Gizzard's zany spells of psychedelic sporadicism. While this record possesses many Gizzard-isms and trippy freak-outs from their back catalog, the overarching jazz is a refreshing sound for the Aussies. Sketches unwinds with a grooviness unlike anything the band has displayed thus far, as it takes a naturally languished approach, strolling by like a late summer afternoon while basking in the mellow sunshine with an unfettered sense of relaxation. This carefree atmosphere and meditational charisma are punctuated by tumbling drums, sticky bass work, whimsical woodwinds and overall melodies that are liberated as can be.
WILLIAM PATRICK CORGAN, Ogilala (CD/LP)
Ogilala can be achingly vulnerable, though it never reveals its complex prose, a trait that has defined Corgan's vast body of work. This can pose as a hurdle for those who've felt frustrated by his sometimes underdeveloped musings, given that Corgan often expresses himself through intuition and not conscious thought. But Ogilala is anything but musically overwrought, and the melodies do keep a haunting quality that elevates his distinct quivering voice. It could never quite redeem Corgan's complicated public awareness, as he's equally adored and loathed with great passion, but you still get the impression that it's the first time in years where he's truly pursuing his artistic muse without placing any importance on commercial supremacy. It's as if he's willing to give up his title belt for the first time, retiring his mythic rock status once and for all. And though that may actually not be true, the plainspoken narrative of Ogilala says otherwise. 
THE WHO, Tommy Live At The Royal Albert Hall (2xCD)
WU-TANG CLAN,  Saga Continues (CD)
THE WARLOCKS, Vevey (CD/LP)
UNCLE ACID/DEADBEATS, Vol. 1 (CD)
DOLLY PARTON, I Believe In You (CD)
NARCOTIC WASTELAND, Delirium Tremens (CD)
MOTORHEAD, Under Cover (CD/LP)
GUCCI MAN, Mr. Davis (CD)
KENNY LATIMORE, Vulnerable (CD)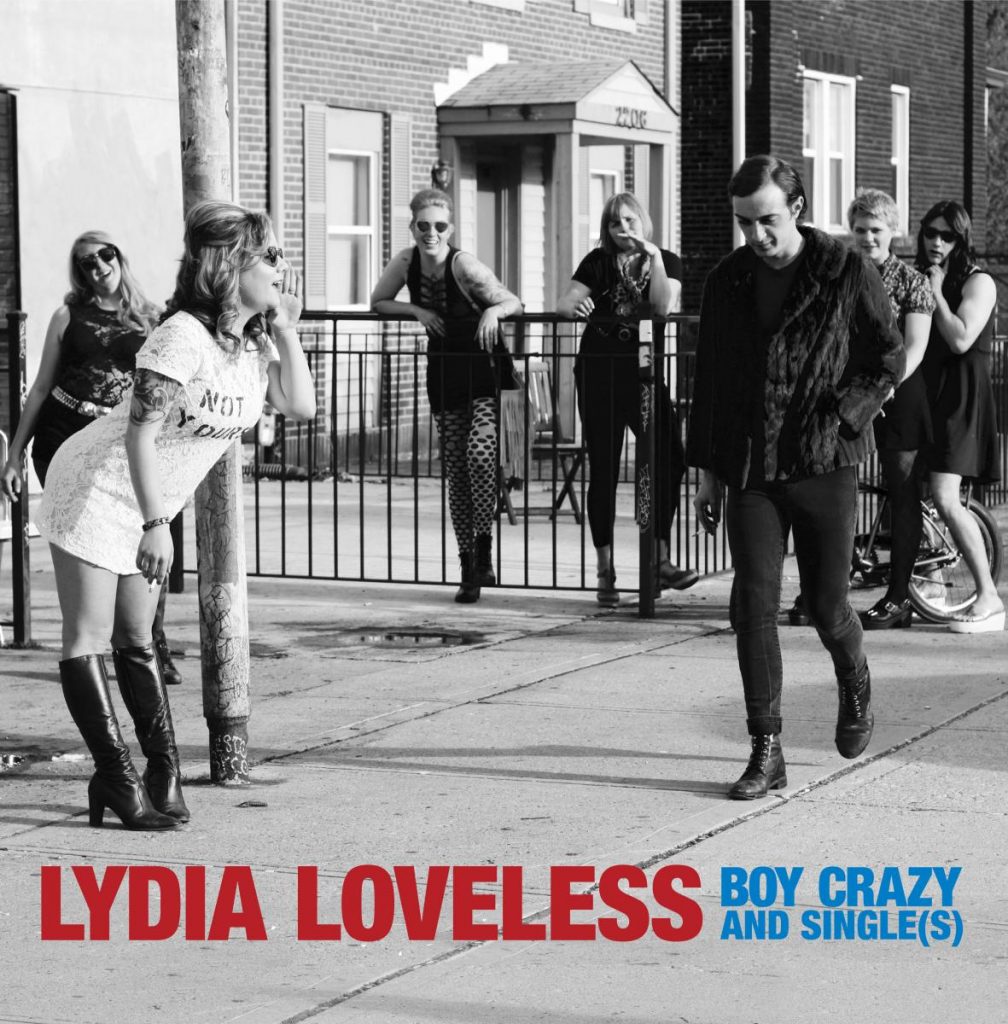 Gene's Jazz/Classical Corner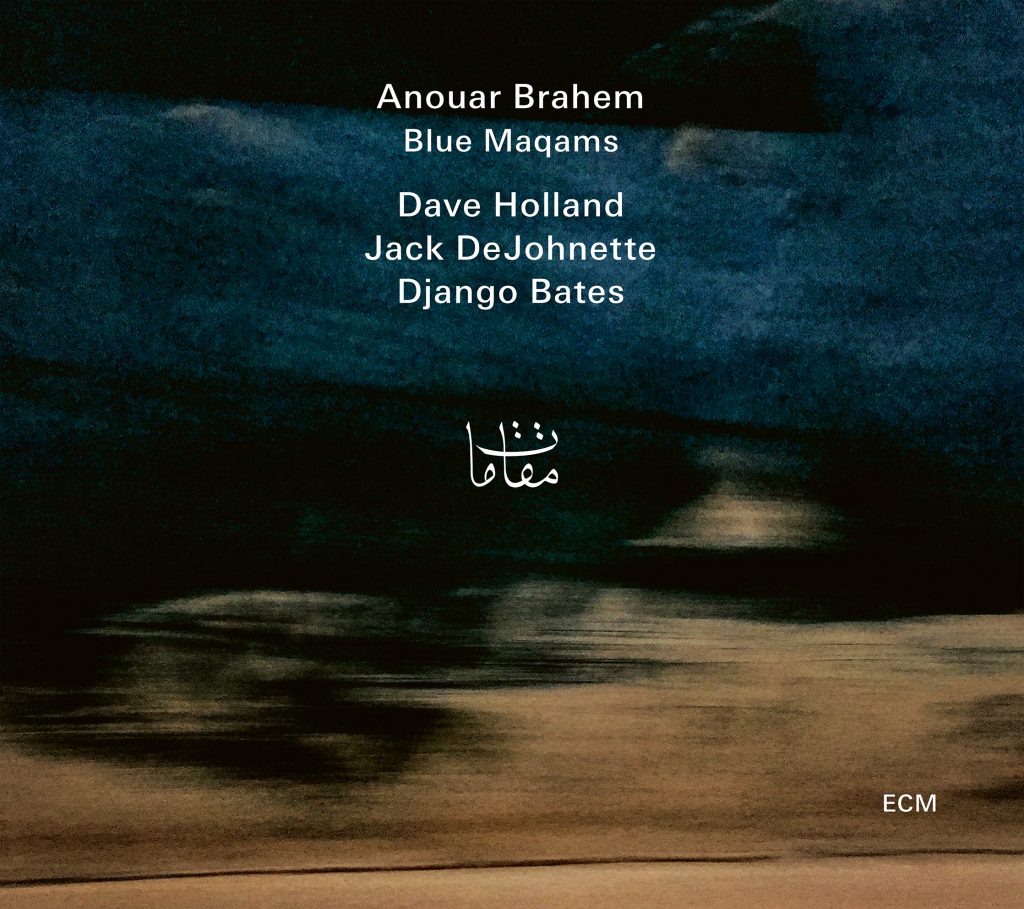 ANOUAR BRAHEM, w/ DAVE HOLLAND, JACK DEJOHNETTE & DJANGO BATES, Blue Maqams (Out 10/13)
Released on the occasion of Anouar Brahem's 60th birthday, Blue Maqams offers many reasons to celebrate. Recorded in New York's Avatar Studios in May 2017 and produced by Manfred Eicher, it brings the Tunisian oud master together with three brilliant improvisers, Django Bates, Dave Holland and Jack DeJohnette. The Maqams of the title refers to the Arabic modal music system, rendered kind of blue by the jazz players. For Anouar Brahem and renowned bassist Dave Holland the album marks a reunion: they first collaborated 20 years ago on the very widely-acclaimed Thimar album. Brahem meets Jack DeJohnette for the first time here, but Holland and DeJohnette have been frequent musical partners over the last half-century beginning with ground-breaking work with Miles Davis their collaborations are legendary. British pianist Django Bates also rises superbly to the challenge of Brahem's compositions. And Anouar in turn is inspired to some of his most outgoing playing.
MAX RICHTER, Black Mirror: Nosedive (CD)
Has anyone else noticed that our favorite shows feature our favorite composers? Is that the new trend in multidimensional multimedia experience? Can we have more? Yes, please! Richter, of course, besides his universally acclaimed studio albums, has also scored both seasons of The Leftovers for HBO, and has also landed on the prestige Deutsche Grammophon, on which this digital score appears as well. Here, the seven short pieces, adding up to just 24 minutes in length, feature solemn piano, gentle atmospherics, and soaring strings. It is delightfully Max Richter at his best, nearly discernible, even as a random or blind listen. This is remarkably evident on "The Journey, No The Destination" with high legato violins, poignant keys, and electronic buildups, that finally subside (and nosedive?) into a weeping and memorable theme. On Nosedive Richter captures the not-so-distant anxiety beneath the scrolling ratings of our lives.

KILLER REISSUES
TEDDY EDWARDS, Complete Recordings 1947-62 (4xCD)|
Alongside such pioneers as Dexter Gordon and Wardell Gray, Teddy Edwards earned his place in jazz history as one of the most influential young tenor saxophonists of the late 1940s. However, unlike most of his Afro-American contemporaries who operated from the East coast, Edwards spent much of his career is Los Angeles as part of the cool West Coast scene. During a six decade career, he performed and recorded with such musical legends as Charlie Parker, Max Roach, Clifford Brown, Joe Castro, Roy Milton, Wynonie Harris, Houston Person, Benny Goodman and even Tom Waits. However, Teddy Edwards was an accomplished composer too, and a natural leader, thus his finest work was witnessed when fronting his own groups and on his own albums, most notably during the middle part of his career when he recorded for a host of different labels, including Contemporary, Pacific Jazz and MetroJazz. This collection features four CDs which together collate Teddy Edwards' entire catalogue as bandleader from his earliest 78 recordings to his final albums with Contemporary. Running at almost five hours in total, with all audio faithfully restored, this box set will form the perfect introduction to this unique musician and a welcome reminder of the man's very best work.
MONTROSE
Montrose (2xCD)
Paper Money (2xCD)
COMING SOON:
FLAT DUO JETS, Wild Wild Love (10/20)
DIANA KRALL, Untitled (10/20)
NRBQ, Happy Talk (10/20)
And don't forget these STILL-NEW platters that matter!
JD MCPHERSON, Undivided Heart & Soul (CD/LP)
JD McPherson writes and performs songs steeped in the sounds of classic rock and roll, updated with thrilling sonic details that place his third album, "Undivided Heart & Soul," firmly in the now. While musicians can carry virtually whole orchestras and thousands of sound effects in pocket-sized digital devices, bricks and mortar can still make a difference. After false starts and a search for direction — and some assistance from Josh Homme from Queens of the Stone Age — the album was made in Nashville's legendary RCA Studio B, where the Everly Brothers, Elvis Presley, Roy Orbison and Dolly Parton created some of their greatest hits. McPherson, who received much critical acclaim for his first two records, expands those albums' molds instead of breaking them and each listen to "Undivided Heart & Soul" leads to the discovery of another benchmark, from Link Wray, the Black Keys and Dave Edmunds to the Kinks' Dave Davies, Motown and even Supergrass. McPherson sings wonderfully, with a measured abandon. He doesn't over-emote to sell a song but dabs enough passion on the tracks to ensure his commitment comes through clearly. "Crying's Just a Thing You Do Closer" has the drive of "Summertime Blues" in acoustic mode, while the lead guitar on "Lucky Penny" creates a squealing, overdriven fuzz that makes it immediately clear there's no good fortune in that coin. "On the Lips" has bursts of reverb to spare and the yearning "Jubilee" has an air of Amy Winehouse's version of "Valerie" that goes beyond the rhyming titles. Closer "Let's Get Out of Here While We're Young" evokes Eric Burdon and The Animals at their raw best. JD McPherson's "Undivided Heart & Soul" deserves your undivided attention.
JEFF BECK, Live At The Hollywood Bowl (2xCD/DVD)
Jeff Beck fans who missed his stellar performance on Aug. 10, 2016 in Los Angeles at the Hollywood Bowl can finally check out the star-studded action on Oct. 6 when the two-time Rock and Roll Hall of Famer releases "Live at the Hollywood Bowl" in multiple formats via Eagle Rock. The special concert celebrated the eight-time Grammy winner's storied five decade career as one of rock's most gifted and influential lead guitar players with the help of legendary peers like Buddy Guy, Billy Gibbons and Steven Tyler along with prog-rocker Jan Hammer, Wet Willie frontman Jimmy Hall and and blues-rocker Beth Hart. The concert opens appropriately with the iconic British rocker showcasing the song "The Revolution Will Be Televised" from his latest studio album Louder Hailer. The elder statesman displays his continued relevance, firing off sizzling guitar chops and oozing rock star cool alongside members of the fledgling U.K. band Bones, who backed the guitar virtuoso on the 2016 release. Beck then returns to his early roots, performing a pair of classics from his brief tenure with British blues-rock pioneers The Yardbirds. Hall handles lead vocals on the Yardbirds' singles "Over Under Sideways Down" and "For Your Love." A trio of songs follow from Beck's first two solo albums, including a pair of tracks from his 1968 debut release Truth and one from his 1969 sophomore release Beck-ola. His innovative soundscape on "Beck's Bolero" still electrifies 50 years on and is followed by a brief but fierce workout on a two-song medley, including the instrumental "Rice Pudding" with Hall returning to handle ex-Jeff Beck Group frontman Rod Stewart's lead vocal chores on "Morning Dew." Longtime Beck collaborator Hammer adds his adept keyboard skills on the soaring "Freeway Jam" and funk-rocker "You'll Never Know," followed by the exquisite Blow By Blow classic "'Cause We've Ended As Lovers" and a trio of late 70s – 80s era instrumentals, culminating with a fiery workout on 1989's "Big Block." Hart takes over the microphone to deliver a soul-stirring version of blues standard "I'd Rather Be Blind"with blues legend Guy teaming with Beck on lead vocals and guitar to trade licks on a rollicking cover of Jeff Beck Group's "Let Me Love You." Following another pair of tracks from Louder Hailer, the show hits the home stretch with Beck reprising his guest artist treatment with Gibbons on ZZ Top's 2016 single "Rough Boy." Tyler steps into the spotlight on lead vocals, formidably strutting his way and turning up the juice on The Yardbirds' "Train Kept A-Rollin'" and "Shapes of Things." The night ends with Beck offering a master class on guitar interpretation, performing a breathtaking instrumental cover of The Beatles' "Sgt. Pepper's" classic "A Day in the Life" with Bones, Hall and Tyler returning to back Hart on lead vocals for the night's encore, – an emotional and gutwrenching performance of "Purple Rain" as a tribute to the late great Prince.
DRIVIN N' CRYIN, Mystery Road (Deluxe Edition) (CD)
The expanded re-issue of Mystery Road is exciting for mega-fans and those who arrived to Kevn Kinney's songs later in life. Primarily, the songs have been remastered and the long-known but not heard demos produced by Peter Buck (R.E.M.) are part of this special package. After Whisper Tames the Lion, the local chatter was that Buck was producing Drivin N Cryin's next album, but when it came time for release, it was some "outsider" (Scott MacPherson). Not knowing how labels and band obligations and recording and "the machine" worked at the time, my crew of Atlanta fans felt that the album was a bit "slick" for our guys. These Buck-produced demos, though, tease of the direction the album might have gone, had that synergy of Georgia jangle happened. I like that they are demos, because the songs are raw and plain and share how song ideas can change, with time, with influences, and with instrumentation. Listen to one of Drivin N Cryin's demos, produced by Peter Buck, the omitted title track, "Mystery Road."
THE CHURCH, Man Woman Life Death Infinity (CD)
The portentous tone of the title of the Church's Man Woman Life Death Infinity is more than a little fitting and not just because it is the Australian band's twenty-sixth studio album. With Ian Haug now in tow since 2013 to wield guitars in place of departed founding member Marty Wilson-Piper, the group soldiers on, maintaining their recognizable style of writing, playing and recording. It's the same uninterrupted prolific creative impetus the Church retained when Tim Powles joined the group just over twenty-years ago, fulfilling multiple roles as drummer and producer. The cohesion of the current lineup is as firm as the sound is deep, right from the spacey intro of "Another Century" into the swirl of voices layered in between acoustic and electric guitars. The beauty of the multiple textures lies in how they can so amply fill a room or headphones with equal depth. As on "Submarine," Powles' drum work is the heartbeat of the band, his embellishments accentuating the massive pulse he supplies (not unlike the way Nick Mason works within Pink Floyd). Yet the man who took original drummer Richard Ploog's place in the Church propels the band forward through the cryptically-titled "For King Knife," So, as with the best work of the Church, such as the twenty-five-year-old Priest=Aura, the all-enveloping rapture the foursome conjures up always remains grounded in some semblance of realism; in 2017, where else would something so ominous as "Something Out There Is Wrong"  come from? Still, much of the force of gravity within Man Woman Life Death Infinity arises from the comparative brevity of the ten tracks: the band's playing is consistently tight in the roughly three and a half to four and a half minute duration of each. The conclusion of "Dark Waltz" leaves a listener with a palpable sense of suspense, the ideal means to reaffirm the faith of long-time fans while enticing new followers, both groups of which may end up equally eager for the follow-up to Man Woman Life Death Infinity.
DHANI HARRISION, In//Parallel (CD)
Pop culture sells the idea that the human aptitude for art is instant, a birthright. Those who toil in this realm know better: It's a journey. Making art involves understanding the nature of inspiration, managing influences, building skills, locating kernels of truth within oceans of static. It takes time. Which perhaps explains why Dhani Harrison, age 39, is just now releasing his first solo album, the mesmerizing In///Parallel.  Of course, the son of the late George Harrison has been involved in music for a long time. His band thenewno2 began making music in 2006, and within a few years was playing Coachella and other festivals. He's done soundtracks for film and TV (Beautiful Creatures, Good Girls Revolt). He's also worked as co-producer (with Jeff Lynne) of his father's Grammy-winning posthumous release Brainwashed, and played guitar in highbrow company (memorably, "While My Guitar Gently Weeps" during a 2004 Rock and Roll Hall of Fame tribute to his father, featuring Prince, Tom Petty and Steve Winwood). What Dhani Harrison hasn't done, until now, is share his own musical vision, the sound he hears in his soul. His path has been about acquiring skills, learning musical languages – and, not incidentally, wrestling with the long shadow of a much-beloved and iconic parent. Harrison could have done the George tribute circuit forever. Instead, he went searching for what he alone might contribute to the ongoing conversation of rock; In///Parallel announces the arrival of an unexpectedly intense artist, whose mission is to tell stories not just with words but cannily developed sonic realms that suggest Can, Pink Floyd and Peter Gabriel. There's tons to say about the ways Harrison managed and extended the influence of his father. The very occasional (and almost covert) references to The Beatles – see the harmony clusters woven into "Ulfur Resurrection" and the heart-heavy wordless sighs of "Admiral of Upside Down" – resonate as respectful, musically appropriate nods to an inescapable legacy. They're likely part of Dhani Harrison's necessary process of discovering his "voice" as an artist, a process that will, with any luck, lead to further explorations along the lines of the thoroughly absorbing music he's offering here.
THE REPLACEMENTS, For Sale: Live At Maxwell's 1986 (2xCD)
There are Replacements fans and there are Replacements fanatics. In large part, the latter believe the band peaked in 1986 with Tim, their final studio statement with the original lineup (guitarist Bob Stinson was dismissed due to his erratic behavior later that year). This live double album, excavated from the Warner Brothers vaults, is for them. It captures a professionally recorded (on 24 tracks) gig from the titular Hoboken, N.J. club on Feb. 4, 1986 towards the end of Stinson's tenure. The 28 song, 83 minute set is a reasonable summation of the Replacements' recorded career until that point with excerpts from all five of their releases. Not surprisingly, six of Tim's 11 tracks are included since that was the new product. But as exprected, the show featured the usual mishmash of covers ("Nowhere Man," "Black Diamond," T.Rex's "Baby Strange," and perhaps most interestingly, a relatively serious reading of the sugary pop trifle "Hitchin' a Ride"), fan favorites, obscurities and trashy throwaways ("Gary's Got a Boner" anyone?). It even has a version of "Can't Hardly Wait" which had yet to appear on an album.  The performance careens from tight, frantic and professional to shambling, erratic and wobbly … basically your typical Replacements show. In that respect, this is historically important since it finds the group at arguably their most incisive and edgy. Still, there are those who hold that Stinson's replacement, Slim Dunlap brought much needed cohesion to the notoriously inconsistent outfit.  The Replacements may not have been a technically great live act, but they were, as their label boss Seymour Stein posits in the disc's liner notes, never less than an "entertaining" one. This warts and all document reflects that attitude of punky, snotty abandon exemplified by a raucous closing "F**K School," as well as possible, something that's tough without actually being in the sweaty, beer soaked, highly charged club hearing the great "I Will Dare" played in its rawest form.  For those who feel Minneapolis' Replacements should be on a shortlist of great American bands, this is for you. But even others who aren't sure will get a whiff of what all the excitement was about after hearing them at their most exuberant, animated and boisterous, qualities this live recording revels in.