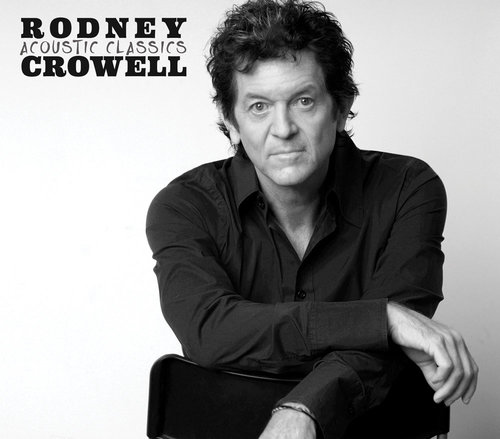 RODNEY CROWELL, Acoustic Classics (CD)
The concept of an artist with a multidecade career releasing re-recorded or "unplugged" versions of material originally performed to great success decades prior is too-trodden ground. It's become a trope, an easy way for a legacy artist to cash in on his or her legacy and sell some albums or promote a tour without putting in the effort to record new, quality music. You can't say that about Rodney Crowell, however. The guy's been kicking around the music industry for over 40 years and he's still a creative force to be reckoned with. In terms of critical recognition, the 2010s have seen some of Crowell's best-received work. Between two solo releases, a pair of albums with Emmylou Harris, and a team-up with author Mary Karr, Crowell's won four Americana Music Awards and a Grammy. The point is that Rodney Crowell doesn't NEED to revisit a dozen of his signature tracks, as he does on Acoustic Classics, to stay relevant. But in doing so, he's provided new insights into the versatility and timeless nature of his songwriting and interpretative skills. On Acoustic Classics, opening track "Earthbound," originally recorded in 2003, is followed by "Leaving Louisiana in the Broad Daylight," a Crowell cut made popular by the Oak Ridge Boys in 1979, and there's no incongruity. It's a seamless transition, bridging together Crowell's current status as esteemed Americana performer and his early years as acclaimed scribe for some of country's biggest stars. And therein lies the appeal of this album.
DEAFHEAVEN, Ordinary Corrupt Human Love (CD/LP)
Deafheaven's relationship with black metal has been a difficult one – not metal enough for the metal kids, too metal for the indie crowd, went the logic – but on their new album Ordinary Corrupt Human Love the band have turned that outsider status into a virtue. Their second album, 2013's Sunbather, saw them become a genre band who operate in their own interesting grey area – in the same way that Death Grips were to hip-hop or Fucked Up were for hardcore punk. Described as "genre-agnostic", on Ordinary Corrupt Human Love, Deafheaven tear apart the musical categories with the same zeal as a new atheist going head to head with a pious clergyman on a Sunday morning chat show. Album opener "You Without End" sees the band combine piano with Kerry McCoy's lush melodic guitar lines, which swell as actor Nadia Kury reads a short story about the band's former home in Oakland. It's a new direction that has earned comparisons to the posing rock of Queen and the Foo Fighters' stadium pomp, and at its most gentle it sounds like nothing the band have done before. There are further hints of post-rock and ambient (Near), dream-pop (Night People) and shoegaze (Canary Yellow), but the black metal that made them so divisive can still be found. Those dark hues are represented throughout by George Clarke's vocals – which never soften – but also on the album's epic second track Honeycomb, which sheds You Without End's piano and serenity for shrieking guitars and unrelenting bass double-time blasts from drummer Dan Tracy. Even here though, McCoy is able to stitch in guitar licks that would be at home on a Status Quo album or something from Darkthrone. It's a mix that could be a trainwreck but each transition from black metal to indie via shoegaze and soft rock is so carefully handled, the result is a heady mix that sees the band reach new heights that are powerful and aggressive yet subtle and disarming. It's an approach that will not impress their metal detractors, but to be frank: who cares? Clarke, McCoy and co have made one of 2018's most ambitious and urgent albums.
THE SUFFERS, Everything Here (CD)
It's been a while since a release has arrived with as much baggage as The Suffers' debut LP, conveniently titled The Suffers. After backing almost every Houston rap star you ever heard of before a massive crowd at Free Press Summer Fest 2015 and killing three songs on The Daily Show on Tuesday, it's safe to say The Suffers have arrived. So expectations are high for The Suffers, which arrives Friday, some four-plus after The Suffers' formation. Already much has been written (some of it here, true) about how the ten-piece group represents a microcosm of Houston itself, a supposed "melting pot" of sounds that could have only come from and combined in the Bayou City. All of that may be true, but it's equally true for a lot of other bands here, too. The only question that really matters today is "is this record any good? The short answer is "of course it is." The grind of every gig and every rehearsal in those four-plus years is etched into The Suffers' ten songs. Opening with a flourish of horns that will transport older listeners to the days of wide lapels and bell-bottom trousers, The Suffers may be retro, but without even the slightest trace of hipster irony. Just because the band members are in their twenties and thirties doesn't mean the sound they make has to be some sort of affectation. The hours upon hours they must have spent listening to all those Al Green, Gladys Knight, Staples Singers, and Earth, Wind & Fire albums in their parents' collections (RIP Maurice White) have soaked into their music organically, because that's the way The Suffers play these songs here. Therefore, The Suffers is a very confident, relaxed and inviting album. It's also quite intimate; one of the most surprising things about it is how domesticated it is. Of the ten songs, perhaps only "Gwan" — which is about a slightly different kind of intimacy — sounds designed to burn up the dance floor. It succeeds admirably, but the balance of the album leans heavily toward couples' dances and slow jams. Lead singer Kam Franklin makes an ideal hostess, ensuring her guests (i.e., listeners) are as comfortable as possible. She offers to cook and make micheladas ("Make Some Room"); pleads "would you please be my shelter?" ("Better"); and really lays it all on the line on seven-minute closer "Giver," promising, "let me take away the pain." Really, she has that same effect on the entire album. After they've come this far, The Suffers aren't about to disappoint their fans now. Nor will they disappoint all the new fans they're about to make on the upcoming tour that will keep them away from Texas until late April. Even a band as beloved in their hometown as this one may not have a lot of other opportunities to break through to that next level. The Suffers are well aware of that, so they make damn sure The Suffers makes this one count.
THE JAYHAWKS, Back Roads & Abandoned Motels (CD/LP)
Back Roads And Abandoned Motels consists of the Jayhawks' versions of songs originally written by front man Gary Louris with and for other artists, including "Come Cryin' to Me" (originally released on Natalie Maines' Mother in 2013); "Everybody Knows" and "Bitter End" (released on Dixie Chicks' Taking The Long Way in 2006); "Gonna Be a Darkness" (written and performed by Louris and Jakob Dylan for True Blood: Music From The HBO Original Series – Volume 3 in 2011); "Need You Tonight" (originally released on Scott Thomas' Matson Tweed in 2015); "El Dorado" (originally released on Carrie Rodriguez' She Ain't Me in 2008); "Bird Never Flies" (originally released on Ari Hest's The Break-In in 2007); "Backwards Women" (written with Wild Feathers but never recorded) and "Long Time Ago" (written with Emerson Hart of Tonic but never recorded). In addition the album premieres two brand-new songs.
RHONDA VINCENT, Live At The Ryman (CD)
COWBOY JUNKIES, All That Reckoning (CD/LP)
DIRTY PROJECTORS, Lamp Lit Prose (CD/LP)

BODY/HEAD, Switch (CD/LP)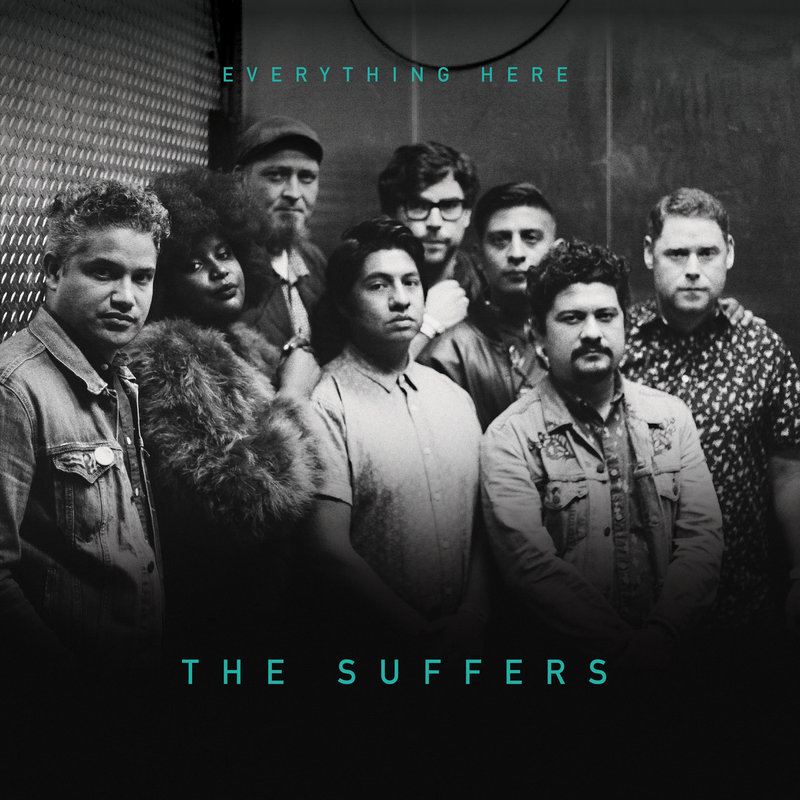 COMING SOON:
THE PUNCH BROTHERS, All Shore (7/20)
NATHAN SALSBURG, Third (7/20)
TY SEGALL & WHITE FENCE, Joy (7/20)