Some choice new stuff hittin' the racks this week by Hard Working Americans, our buddies Old Salt Union and songwriter extraordinaire Randy Newman, but the real gem might be in the "Reissue" category. Check that 4-disc Grant Green set! Read on…
HARD WORKING AMERICANS, We're All In This Together (CD/LP)
Set to join the list of iconic live albums of the modern Rock era, Jam band supergroup Hard Working Americans bring listeners We're All in This Together on August 4, 2017. Consisting of members from Widespread Panic, Chris Robinson Brotherhood, and Great American Taxi. they pool the talents of bassist Dave Schools, drummer Duane Trucks, guitarist Neal Casal, keyboardist Chad Staehly, celebrated singer-songwriter Todd Snider, along with new addition, Tulsa guitarist Jesse Aycock. This in mind, the question is not is there talent behind this new album, but does it translate the live music experience from a strictly listening one? Recorded while on tour in 2016 by mentor and engineer Colin Cargile, We're All in This Together is produced by Schools and mixed by John Keane. Consisting of thirteen tracks, filled with fan favorites, it captures glimmers of that experience that bring fans from listening devices to music venues to interact.
RANDY NEWMAN, Dark Matter (CD/LP)
Randy Newman decided to omit the song he wrote about Donald Trump's penis from Dark Matter (drolly explaining "the subject is too sore to get into"), but otherwise the veteran American songwriter-satirist is still putting the boot in where it hurts. Putin ("He can drive his giant tank across a Trans-Siberian plain / He can power a nuclear reactor with the left side of his brain") is drily rendered as Russian orchestral folk. Eight-minute opener The Great Debate comically pits science against gospel-singing creationists and climate change deniers. And so wonderfully on. The music has some of the symphonic hallmarks of his soundtracks to films such as Toy Story, and careers from trademark piano to opera. He remains the master of creating ribald, flawed characters, but also the powerful, poignant weepie. Lost With You's riff on ageing and Wandering Boy's tale of an anguished father pining for a missing son ensure that there isn't a dry eye in the house.
OLD SALT UNION, Old Salt Union (CD)
If you've paid attention to the trajectory of the Belleville, Illinois-bred bluegrass band Old Salt Union, it's easy to think of the band's rise as stratospheric. Certainly the five-piece went from playing basements and 100-person rooms to bigger halls and festival stages alongside some of the heroes of the folk and roots community. Earlier this year the band took one such leap and grabbed a crucial brass ring, signing with well-respected roots label Compass Records. Upon signing, label owners Alison Brown and Garry West encouraged the group to release something with relative quickness, so as to better introduce the band to a national audience. So while Old Salt Union has a bevy of new material ready to record, this self-titled release comprises some of its best-loved songs, only this time re-recorded in Nashville with Brown in the producer's chair.
EAGLES OF DEATH METAL, I Love You All The Time: Live At The Olympia In Paris (2xCD  + DVD)
The Eagles of Death Metal's return to Paris following the November 2015 terrorist attacks is finally available on digital video and two CDs. Both collections contains the entire 20-song concert, which includes a cover of Duran Duran's "Save a Prayer." The video adds three bonus performances — "Anything 'Cept the Truth", "Bad Dream Mama" and "Shasta Beast" — from an October 2015 show at the Teragram Ballroom in Los Angeles. Josh Homme, who co-founded the band with frontman Jesse Hughes but rarely performs with them, is on drums. The road the band took to return to Paris after 89 people were killed during their set at the Bataclan was captured in the HBO documentary Eagles of Death Metal: Nos Amis (Our Friends). The tragedy forced the cancellation of the remainder of their European tour, but three months later, they were back in Paris to finish the concert.
GEORGE THOROGOOD, Party Of One (CD/LP)
Musical trends and fads come and go, but 40 years after the release of his still-fresh-sounding debut album, George Thorogood continues to play pretty much what he's always played: blues in every shade, from raunchy to delicate; screaming slide; simmering boogie; primal rock 'n' roll chunk; and front-porch fingerpickin'—all delivered with his characteristic passion and authority. Party of One is a stripped-down affair, just Thorogood's vocal and a selection of mostly acoustic and some electric guitar, on 15 diverse tracks, some by the usual suspects—Robert Johnson, John Lee Hooker, Elmore James, Willie Dixon—but also inspired and adventurous choices by the Rolling Stones ("No Expectations"), Hank Williams ("Pictures from Life's Other Side"), Johnny Cash ("Bad News"), and Bob Dylan ("Down the Highway"; GT has a long history covering Dylan). Only a few are songs he's recorded previously: "The Sky is Crying," the Robert Johnson–penned CD-only track "Dynaflow Blues," and his longtime concert favorite "One Bourbon, One Scotch, One Beer," stark and gritty as a solo acoustic number.
CHICK COREA & ORIGIN, Live At The Blue Note (CD)
CHICK COREA & MIKE LONGO, Piano Giants (CD)
KENNY WAYNE SHEPHERD, Lay It On Down (CD/LP)
MAJOR LAZER, Know No Better (CD)
BLACK GRAPE, Pop Voodoo (CD)
DALE CROVER, Fickle Finger Of Fate (CD)
DEAD CROSS, Dead Cross (CD/LP)
KIM SIMMONDS, Jazzin' On The Blues (CD)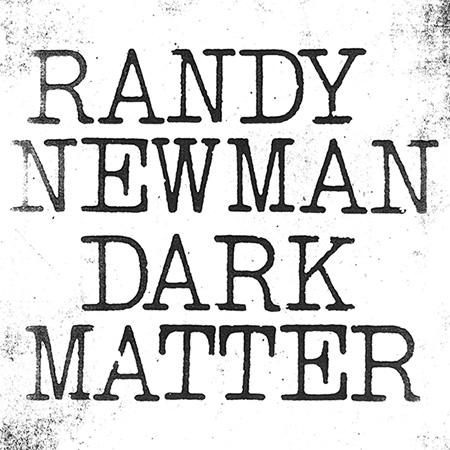 KILLER REISSUE: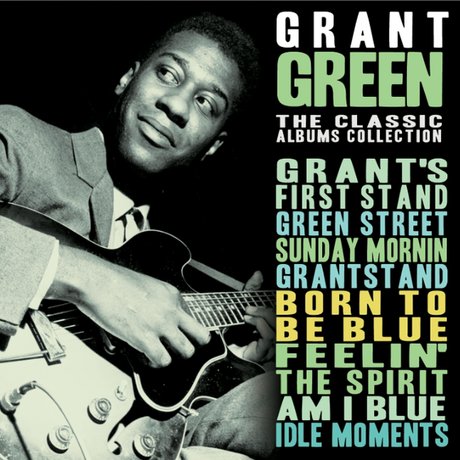 GRANT GREEN, Classic Albums Collection (4xCD)
This collection, which compiles eight full albums from Grant Green's early career, features the very best of this majestic guitarist's playing. Running at over five hour across four discs, this set forms the perfect introduction to the music of this often overlooked artist for those new to his work, and a welcome reminder of his finest performances for those already well-versed.
COMING SOON:
WILL HOGE, Anchors (8/11)
JERRY DOUGLAS, What If (8/18)
And don't these STILL-NEW platters that matter!
ARCADE FIRE, Everything New (CD/LP)
Arcade Fire's fifth LP Everything Now opens with its title track, twice. The first version, logged under the name "Everything_Now (Continued)," lasts for just under one woozy minute, and it in no way prepares the listener for what's to come. When the dirgelike intro gives way to the full five-minute "Everything Now," the explosion of joyous rhythm, infectious melody, and disco glitz is unexpected—but, boy, is it ever welcome. The album that follows has a lot more in common with the "fun" take on its opening song than the more plaintive, somber one. While both iterations of "Everything Now" feel like a natural progression from the arty world-beat/dance-fever experiments of 2013's Reflektor, placing these two tracks back-to-back at the start of Everything Now almost feels like a gesture of reassurance to longtime fans. "Relax," the band is saying. "This album won't be as difficult as the last one."
CAGE THE ELEPHANT, Unpeeled (CD/LP)
Despite four solid albums of robust rock & roll, Cage the Elephant are best experienced live. These 21 tracks are not, however, indicative of the explosive shows that made their reputation, instead they come from a recent acoustic tour and feature a string quartet. The result is a surprisingly excellent collection, the new context bringing a refreshing sense of vulnerability to a once quite brattish band. The strings are most effective on "Too Late To Say Goodbye", while the intoxicating swagger of "Cry Baby" and "Ain't No Rest For the Wicked" is not dulled. Singer Matt Shultz's impressive emotional range caps off that rare thing: a highly satisfying live album.
MANCHESTER ORCHESTRA, Black Mile To The Surface (CD/LP)
Manchester Orchestra's latest album, 2014's Cope, pulsed with angst and searing grunge and emo rock. Now, frontman Andy Hull, 30 years old and a first-time father, has found his pained inspiration muted by the pram in the hall. After a brief sojourn scoring weirdo indie film Swiss Army Man, the group from Atlanta, Georgia, returned to their original project, determined to fuse this newly acquired cinematic scope to their trademark turbo-emotion. Rather than creating lofty Sigur Rós soundscapes or Trent Reznor-like industrial atmospherics, their fifth LP is full of hearty, outdoorsy Americana. While there are oddball lyrical themes throughout, it orbits a grownup indie rock world: The Moth recalls the glacial expanses of Mew; The Alien shares both Fleet Foxes pattering and the quietly cosmic influence of the Antlers. The Sunshine finds them comfortable in softness, while The Grocery is pure adult contemporary; a cosy tone they strike with reluctant ease.
REX BROWN, Smoke On This (CD/LP)
"Smoke On This" finds Rex Brown stepping out into the limelight as master of his destiny for the first time. And for good measure he's singing, playing lead and rhythm guitar here (don't worry, though, he's also the four string player). It starts as you might expect it to. "Lone Rider" is a chunky southern rocker that finds him "rolling down the highway, moving eighteen wheels" as its first line. Equal parts Black Label Society and Lynyrd Skynryd it is a fine opener and if the rest of the record was in this vein then it'd still be superb. Confessional and deeply personal, the album is mostly split between whiskey soaked rockers like "Train Song" and those with more lofty ambition. "Get Yourself Alright" is clearly influenced by The Beatles – albeit The Beatles if they had long hair rather than mop tops. "Fault Line" is a country fried singer songwriter thing that wouldn't be out of place on a Tom Petty album, and "What Comes Around" is a glorious chugging mid-paced ballad.
DEL MCCOURY & DAVID GRISMAN, Del & Dawg Hardcore Bluegrass (CD)
David Grisman met Del McCoury at the first show Del ever played (on banjo) with Bill Monroe in the spring of 1963 at New York University in Greenwich Village. Three years later, Del & Dawg played their first gig together in Troy, NY at the Rensselaer Polytechnic Institute. They both celebrated the arrival of first-born sons, Monroe Grisman and Ronnie McCoury, within a month of each other. This unique collection of bluegrass classics, made at two Dawg studio jam sessions in the 1990s, celebrates the nearly 50-year bluegrass friendship that these two legendary musicians have shared.