A small-but-fierce new releases list is what we've got in store this week, including some beautifully wide-screen LCD Soundsystem and Joan Osborne taking on Mr. Zimmerman himself. And we also have the new Aesop Rock. No, seriously, we mean it this time. Read on…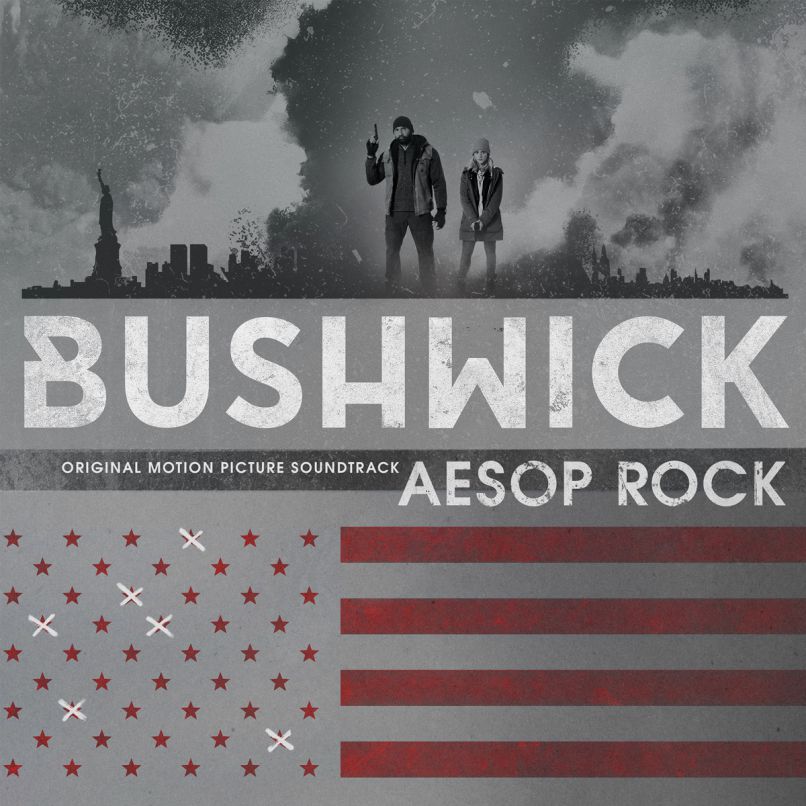 AESOP ROCK, Bushwick (Original Soundtrack) (CD)
Known for his gruff voice and labyrinthine rhymes, Aesop Rock is easy to listen to but hard to rap along with. He weaves dense, captivating songs that beg for engaged parsing. He's never stopped experimenting with his voice, which means that his production has often been overshadowed by his lyrics and his delivery. But in late 2015 a pair of filmmakers saw something in Aesop Rock's beat-making and tasked him with scoring the action thriller Bushwick. His skill set turns out to be an excellent fit for the rapid-fire intensity of their film.
LCD SOUNDSYSTEM, American Dream (CD/LP)
"Shut up and play the hits." It's more than just the title of LCD Soundsystem's 2012 going away concert film. It's the philosophy often lobbed at artists that bring politics in their live show or distract with Kanye West-esque rants in concert. It's a phrase that's rooted in entitlement, where the audience thinks that they can control the voice of the artist, where their wants take precedence over someone else's needs. But it's also a statement that springs to mind whenever LCD Soundsystem's fourth album, American Dream, finds a transportive groove that allows all the bullshit surrounding their 2011 disappearance and 2016 return to fade away. Fortunately, this happens often over the course of 10 songs. James Murphy and his band of collaborating friends have yet to make a wrong turn over the course of three previous records and American Dream doesn't blow the perfect game, taking a low-key approach to underscore why people love LCD Soundsystem in the first place. This means plenty of American Dream is instantly familiar. Lead single "call the police" incorporates a guitar riff borrowed directly from Modern English's "I Melt with You". Standout opening song "oh baby" sounds just as primed to soundtrack an '80s movie, with Murphy emoting with credit-rolling tenderness over a melody that could have been lifted straight from a '60s girl group. Often, though, the artist he is referencing is himself. "other voices" incorporates the shuffling, dance floor-ready bass grooves that Arcade Fire failed to master on their recent album, with LCD making it look easy while Murphy crafts "Pow Pow" Part 2 over it, right down to the vocal cadence and lyrical references. The song, "american dream", is a waterfall in slow motion, where lines like "You can't fight that feeling/That your one true love is just awaiting your big meeting" recapture the everyman eloquence that made Murphy so beloved in the first place. It's just one of many moments — see also: "call the police", "emotional haircut", and "how do you sleep" — where Murphy proves a master of nailing the dismount, working towards a huge climax and providing a satisfying spectacle in the process. But this also makes the album's concluding moments feel like American Dream's biggest risk. On the record's longest track, the 12-minute "black screen", Murphy lets the song drift away into the ether for several minutes. For a man who's made a career out of accelerating uphill, Murphy also proves he can roll to a stop. It's a moment that lacks anything to prove and concludes a record that is confident in its identity. That's all we could ask for in a 2017 LCD Soundsystem album. For nearly 70 minutes, Murphy creates a world where all his sins can be wiped clean. In a sense, it's a dream come true.
JOAN OSBORNE, Songs Of Bob Dylan (CD/LP)
From folk to county, blues to rock, pop to prog, jazz, gospel, R&B, metal and nearly everything in between, Bob Dylan's music has proven to be remarkably adaptable to interpretations in almost every genre. And while it might be a stretch to imply that no one has gone broke covering Dylan's tunes, the best songs in his extensive catalog come pre-approved with melodies and especially lyrics ripe for rediscovery. Enter Joan Osborne, no stranger to performing others' tunes. The veteran singer already has three collections of blues and soul (and another dedicated to Christmas) covers to her name. She dug into Dylan's fertile, sprawling catalog with a few extended two-week residencies in a New York City club where she performed his music to intimate audiences. This 13-track studio set follows those gigs and exposes the world to what the NYC folks got a taste of.  Osborne's choice of material spans Dylan's five-decade career. She tackles everything with an emphasis on well known — some may say well worn — '60s tracks such as "Rainy Day Women #12 & 35," a chilling, stripped down "Masters of War" and Basement Tapes' era gems "Quinn the Eskimo" and "You Ain't Goin' Nowhere." She digs deeper to mine later, lesser known selections like "Tryin' to Get to Heaven" (from Time Out of Mind), "Ring Them Bells" (on 1989's Oh Mercy) and "High Water (For Charlie Patton)," nicked off 2001's Love and Theft. Some are radically rearranged with "Highway 61 Revisited" tamped down from its caffeinated Dylan reading and given a darker, swampy, Southern rock via "Whipping Post"-styled treatment. Others like "You're Gonna' Make Me Lonesome When You Go" and "Buckets of Rain" (two of three selections she grabs from Blood on the Tracks) stay closer to Dylan's take. Osborne's sultry, chocolaty voice adapts easily to Dylan's songs, even his longer stories, exemplified by a Steely Dan-inflected "Tangled Up in Blue," where Osborne does not mess with the male/female gender specifics. "Rainy Day Women …" gets the most drastic makeover as it steers into a slow, humid, swampy vibe with soft yet edgy slide guitar, a far cry from the Salvation band brass that dominated the original. Osborne uses her artistry to take these Dylan compositions and, if not quite make them her own, show she has seriously considered how to re-interpret them with her own unique, sympathetic spin. She sheds new light on old material, exposes some seldom heard Dylan gems and proves once again how flexible and powerful his work remains.
BONEY JAMES, Honestly (CD)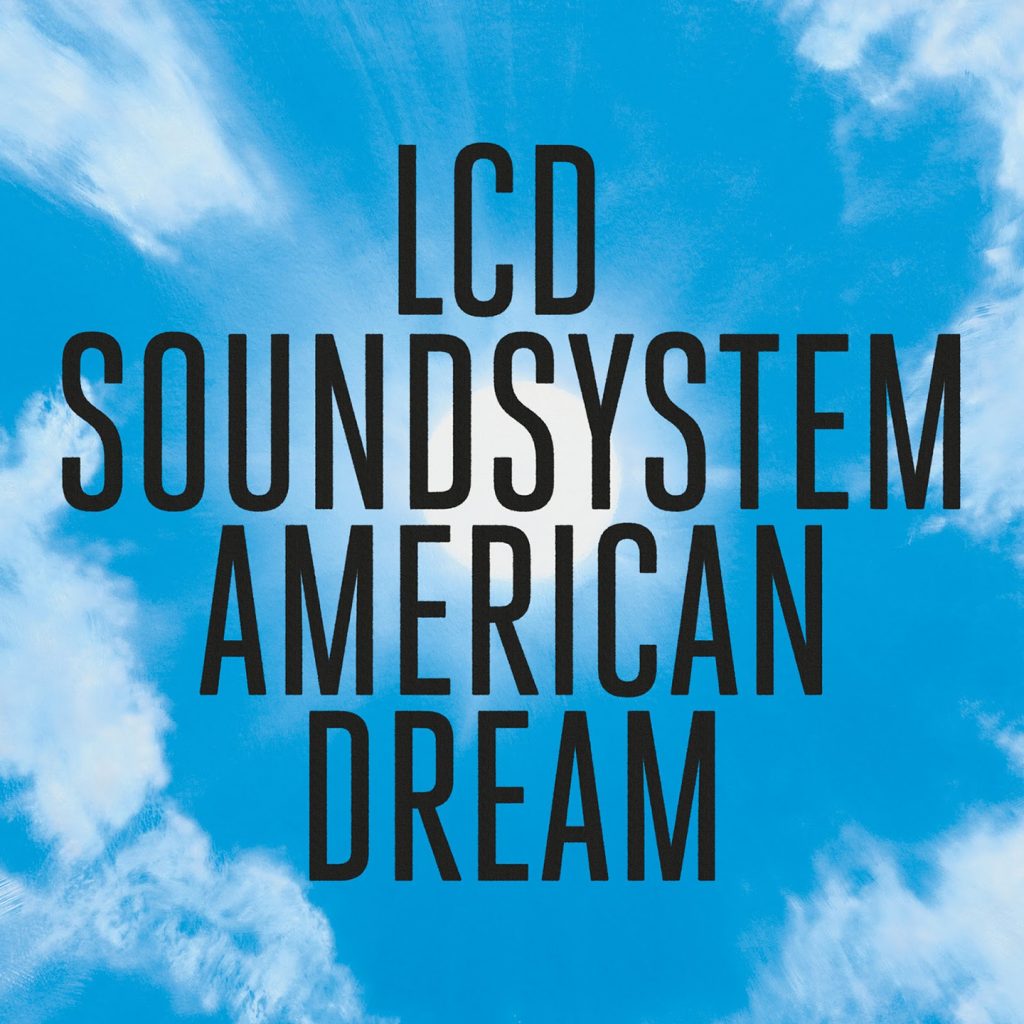 KILLER REISSUES:
BILL EVANS, Another Time: The Hilversum Concert (CD/LP)
Another Time: The Hilversum Concert is a rare, never-before-issued recording of the legendary Bill Evans trio featuring bassist Eddie Gomez and drummer Jack DeJohnette captured live at the Netherlands Radio Union (NRU) Studios in Hilversum on June 22, 1968. This is only the third known recording in existence of this particular trio, who only performed together as a trio for a 6-month period in 1968, and was originally recorded and broadcast on the radio program Jazz in Actie by Dutch producer Joop de Roo. For the audiophile, this is possibly the best sounding live recording of Bill Evans found to date, captured with the then state-of-the-art equipment of the NRU, and kept in pristine condition over the years. On the heels of 2016's landmark Evans discovery, Some Other Time: The Lost Session from the Black Forest, which was recorded a mere two days prior to this Hilversum date in 1968, Resonance has struck gold again with yet another unearthed gem from the iconic pianist Bill Evans.
DAVID GRISMAN & TONY RICE, Dawg & T (2xCD)
MONSTER MAGNET:
Spine Of God (CD/LP)
Tab (CD/LP)

COMING SOON:
GREGG ALLMAN, Southern Blood (9/8)
DEERHOOF, Mountain Moves (9/8)
MOGWAI, Every Country's Sun (9/8)
And don't forget these STILL-NEW platters that matter!
QUEENS OF THE STONE AGE, Villains (CD/LP/DELUXE 180g LP)
"Queens of the Stone Age" always sounded like the best glam-band name ever, and while Josh Homme's free-ranging heavy rock hypnotists were never quite that, they come as close as ever on Villains. "I was born in the desert May 17, in '73" Homme declares on the opener, "Feet Don't Fail Me" – which is true, in fact. It also happens to be a date near glam's peak, and the echo of Rick Derringer's spangled '73 top-40 anthem "Rock and Roll Hootchie Koo" is probably no accident, either. By the tail end, he's sounding more like David Bowie than even Era Vulgaris' campy "I Wanna Make It Wit Chu" back in 2007. No Queens record has prioritized groove like this, and it reboots their brand nicely. Credit unlikely producer Mark "Uptown Funk" Ronson, whose retro instincts remain impressive, even in this arena. Homme's fine Iggy Pop collaboration from last year (Post Pop Depression) also figures, evidently leaving Homme with a heightened taste for the sinewy krautrock grooves Ig and Bowie built during their golden Berlin days. Yet there's no lack of crushing guitars. The single "The Evil Has Landed" squalls over brutally clipped beats, suggesting latter-day Led Zep if they'd wrapped their head around New Wave. "Head Like a Haunted House" goes further, a galloping assault pitched between Devo and the Buzzcocks, with theremin sounds wailing like a supercomputer meltdown in a trashy '50s sci-fi film. Headbangers may be put off that QOTSA is now targeting feet and asses; too bad for them.
IRON & WINE, Beast Epic (CD/LP/Deluxe Colored Vinyl LP with bonus 12″ and Free Download)
Iron & Wine's Sam Beam could actually sum up his current writing approach with his new song, "Bitter Truth." "Some call it talking blues," he sings in his characteristically warm tone, over a spare bed of acoustic guitars. "Some call it bitter truth. Some call it getting even in a song." For "Beast Epic," Iron & Wine's first new album in four years, Beam looks at adulthood from a variety of perspectives — some poetic, some straightforward, some loving, some slightly sarcastic. Though he has used this confessional, mostly acoustic approach before, this set of songs is much warmer than his earlier work. "Call It Dreaming" is a string of sweet, comforting images, while "About a Bruise" is more impressionistic, though the soothing tone of Beam's voice remains consistent. "Thomas County Law" shows how potent that combination can be, much in the same way that the pretty harmonies of Simon & Garfunkel could still pack an emotional wallop. "Beast Epic" shows how much Beam's powers of observation have grown over the years and how they enrich even his simplest of songs.
FILTHY FRIENDS, Invitation (CD/LP)
Holding onto the past won't make it repeat," sings Sleater-Kinney's Corin Tucker on "Despierata," the opening track on Filthy Friends's Invitation. The politically charged single, released just weeks before the 2016 presidential election, obliquely yet unmistakably references those who pine for a past they see only through a sepia-toned lens, wishing they could reclaim a vision of their country that exists only in their imaginations. It also serves as a battle cry for Tucker and her band of co-conspirators—R.E.M.'s Peter Buck, Fastback's Kurt Block, the Minus 5's Scott McCaughey, and King Crimsons's Bill Rieflin—all of whom have substantial legacies but refuse to rest on their laurels or lean on their reputations for this super-group's galvanizing debut. McCaughey and Rieflin both played for R.E.M. in supporting roles over the years, so it's no surprise that Invitation's sound hews pretty close to that of Buck's famous band at the peak of their powers. The songs here are propulsive and hooky, yet there are heavy doses of Sleater-Kinney's signature sound too, with tracks like the careening rocker "The Arrival" offering blasts of punk energy. The album, nervy and immediate throughout, plays to its principals' strengths without sounding like an exercise in nostalgia; it's never buried in the murk of early R.E.M., yet it's also clearer and cleaner than anything by Sleater-Kinney. Buck exhibits casual virtuosity, from the gentle Byrds-y jangle of "Faded Afternoon" to the slamming riffs of "The Arrival." Tucker delivers clean, cheerful hooks on "Windmill," but on rowdier songs like "Makers" she sneers, struts, and swaggers like Chrissie Hynde. Invitation has the full-bodied roar of a rock n' roll album: "Despierata" in particular becomes increasingly frayed and urgent as is gathers steam and momentum. But the songs on the album have the compact, satisfying melodicism of timeless pop. The political urgency of "Despierata" is conveyed through the relentlessness of its melody rather than any specific references to the current political moment. And "Faded Afternoon" is as direct and personal as "Despierata" is slyly political: "When you're gone/It's a dark, faded afternoon/When you're gone/It's a harsh, jaded kind of blues." Both songs sound neat and tidy, while "Brother" is a raucous eruption of thrashing guitars, Tucker howling to be heard over the din. There isn't a moment on Invitation where it sounds like they aren't having fun, and their good time spills over into a dozen songs that are textured, tuneful, and immediate.
SOUL JAZZ RECORDS, Soul Of A Nation: Afro-Centric Visions In The Age Of Black Power (CD/LP)
Soul Jazz Records' latest compilation album shows how the ideals of the civil rights movement, black power and black nationalism influenced the evolvement of radical African-American music in the United States of America in the intensely political and revolutionary period at the end of the 1960s following the assassinations of Malcolm X, Martin Luther King and the rise of the Black Panther party.
Featuring groundbreaking artists such as Gil Scott-Heron, Roy Ayers, Don Cherry, Oneness of Juju, Sarah Webster Fabio, Horace Tapscott, Phil Ranelin and many others, Soul of A Nation shows how political themes led to the rise of 'conscious' black music as new afro-centric styles combined the musical radicalism and spirituality of John Coltrane and radical avant-garde jazz music alongside the intense funk and soul of James Brown and Aretha Franklin and the urban poetry and proto-rap of the streets. Soul of a Nation comes with extensive sleeve-notes and exclusive photography in a large 36-page outsize booklet and slipcase. Double gatefold vinyl album edition comes with full colour inners + bonus download code and includes full sleeve-notes/photography.
LILLY HIATT, Trinity Lane (CD/LP)
Granted, it's tempting to simply identify Lilly Hiatt as John Hiatt's daughter. After all, it's not uncommon for any offspring of a renowned artist to inevitably be bound to the family lineage.  Just ask Sean Lennon, James McCartney or Rufus Wainwright. Each is an accomplished artist in his own right, but when talk turns from careers and accomplishments to backstories and bloodlines, famous parents are always added to the equation. Not surprisingly then, like the aforementioned artists who were sired by famous fathers, Lilly Hiatt isn't bound by any comparisons. No matter how high the bar, she remains committed to her career and making music that allows her to set her own standard. Three albums on, she's succeeded in casting an individual identity, a conclusion borne out by Trinity Lane, an album that stands as her most accomplished effort to date. It's a collection of songs that both charm and challenge, from the easy sway of "All Kinds of People" to the insistence and aggression of clearly confessional "The Night David Bowie Died." The thing all these offerings have in common is their remarkable first person perspective, a candor and vulnerability so real and affecting, it almost feels like the listener's intruding on private space. "There are places you have no idea that I have been/Like that time my little angel got on heroin," she sings on the tellingly titled "So Much You Don't Know." It's a chilling proposition, and all the more compelling precisely because it's so. Ultimately, Trinity Lane is the work of a knowing and pervasive performer, one who's adept at manipulating emotions and keeping her audience enthralled. Yes, her dear old dad may have taught her well, but now Lilly's taken a leap that finds her singling herself out absolutely all on her own.
CADILLAC THREE. Legacy (CD/LP)
Anyone still banging on about the death of rock hasn't checked the country scene recently.  The Cadillac Three sit at the confluence of these two grand American traditions. The trio's third album, the grandly titled but stubbornly unpretentious Legacy, yokes the twang of country music to rock's f*ck you attitude. The result is as potent as a batch of freshly distilled moonshine.
LUKAS NELSON & PROMISE OF THE REAL, Lukas Nelson & Promise Of The Real (CD/LP)
First, let's just get this out there: Lukas Nelson sounds a lot like his famous dad, the red-headed stranger better known as Willie Nelson. Secondly, don't let the striking similarities in their vocal styles and deliveries cloud your judgment of the younger Nelson. At 28, he is the real deal and deserves to be treated seriously independent of his father's legacy. On his latest self-titled release with his six-piece band Promise of the Real, Lukas Nelson delivers a haunting collection of 12 songs that's steeped in musical influences from his dad to recently departed Glen Campbell, Waylon Jennings and Neil Young — whom Promise of the Real has backed. Lady Gaga appears on a couple tracks and vocalists Jess Wolfe and Holly Lessig of the indie-pop group Lucius back Nelson on the opening, and best, tune "Set Me Down on a Cloud." Nelson's quivering vocals over more than 7-minute country-rock ballad, accented by his lilting guitar and Lucius' singing, is enough to give you goosebumps. "Set me down on a cloud, with my soul turned inside out," Nelson sings in the song he's said is about a friend whose child died in an accident. He delivers it so convincingly, you know exactly how he feels. It's a bold, and inspired, choice to open the record and sets the tone for the entire soulful collection that should make his dad proud.
MARK OLSON, Spokeswoman Of The Bright Sun (CD/LP)
Some time ago I heard 'Many Colored Kite' and then 'Good-bye Lizelle' now there's 'Spokeswoman of The Bright Sun' and still Mark Olson's music speaks to me. It has the voice of music from long ago, music from a time when there was an innocence, or at least it seemed so to those of us that were there and can still recall the time. There's always a quiet deep thinking, spiritual feel to this alt Americana. Moments of contemplation. Relaxation. Quiet consideration. Make of that what you will but if you ever use the words: "You had to be there." Then this album could be the vehicle to take you there. 'Dear Elizabeth' opens and at once you become part of Olson's thoughtful, somewhat philosophical examinations, 'Time Of Love'increases the contemplation and wistful meandering until the title track 'Spokeswoman of The Bright Sun' makes you realise that time is not simply a river running away from you, it does have islands where you can pause. Aside from those there's the wonderfully profound and the pensive mixed amongst 'Seminole Valley Tea Sippers Society', 'You Are All' and 'All My Days'.  Folk fused Americana blended with alternative country and mixed with the essence of experience and feeling, shades of experiment taking turns you don't expect – that's 'Spokeswoman of The Bright Sun'.