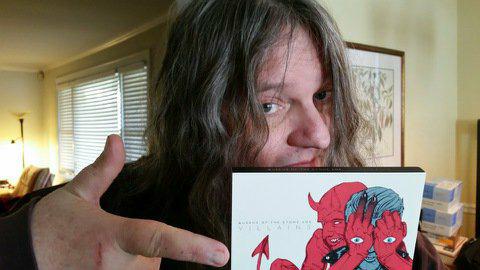 If you've ever been to an in-store show at Horizon Records, the odds are the man behind the board conjuring up that sweet live sound mix is our buddy, 70's-style garage rocker and renowned local recording engineer Steve McGowan. In addition to making everything from solo acoustic shows to full-band blasts sound great, McGowan is a music aficionado of the highest order, and he's been kind enough to provide us with a list of his favorite albums and live shows of 2017.
Remember, we've got most of these artists and albums in-stock now, probably on CD AND vinyl LP!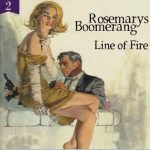 5.) Rosemary's Boomerang – Line of Fire
This band has been cranking it out for years and has delivered a stellar CD all the way through. Great singing, top-notch rhythm section, and Kevin Latham has always been the Clapton of Greenville guitarists.  Their Pixies-via-Cramps-via Supersuckers swagger has been well recorded by Matt Morgan. I hope I get to produce their next CD, just with more UFO covers!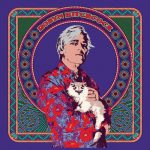 4.) Robyn Hitchcock – S/T
Reg is back, and he's in love again… He brings out the band and the electric guitars (especially the Rickenbackers). He has an unparalleled gift for melody and this is a very strong batch of songs.  It's good to have him back. This CD will sneak up on you and steal all your fish and tomatoes before you know it. Long live Reg!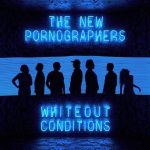 3.) The New Pornographers – Whiteout Conditions
I love this band, and I don't think they've ever made a bad record. The super-pop on this CD only suffers slightly from no material from mad Uncle Dan Bejar (Destroyer) – the umami touch to all the super sweet pop. You still can't beat the combination of Carl Newman's songs and Neko Case's vocals. "High Ticket Attractions" and "Play Money" are total head-floaters. O Canada!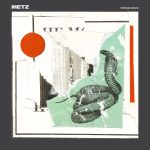 2.) Metz – Strange Peace
Wow – amazing rock from the Burma/McClusky/Shellac division. These guys aren't playing around, getting Albini to record them at Electrical Audio. This is punishing, take-no-prisoners rock, and I love it. Light on melody and heavy on the brain-pummeling, more Canadian goodness that a reel of hockey fights.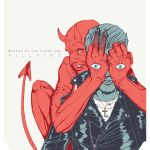 1.) Queens of the Stone Age – Villains
OK, so Josh Homme can be a coked-out dick, as kicking rando photographers go. Nevertheless, I can separate the art from the artist, and Villians is an amazing record. All pretensions of stoner rock have morphed into a glammy-Bowie proto-funk. Having Mark Ronson produce was also a genius move. Between Homme and Annie Clark, the spirit of Bowie is alive and well. I advise you to get this CD and dance, dance, dance.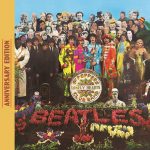 BONUS) The Beatles – Sgt Peppers Lonely Hearts Club Band (Anniversary Remaster)
Sorry kids, every building needs a foundation, and this record is the foundation and the whole first floor. The remaster by Giles Martin is spectacular. Ringo's drums never sounded better, the bass sound is killer, and things like the cut-up-tape-calliope effect in "Mr. Kite" move to the front. 50 years on it's still a stunner, and a must have.
SECOND BONUS: Top five live shows of 2017 plus one: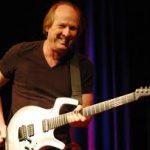 5.) Adrian Belew Trio – Isis Music Hall, Asheville
An amazing power trio playing Belew's trippy, complicated stuff with plenty of Crimson mixed in. Bassist Julie Slick was truly fantastic, and Belew never stopped smiling as he wrang a million wacky sounds out of his guitar.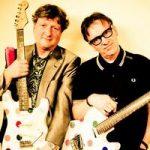 4.) Squeeze – Buckhead Theater, Atlanta
It's been a long, long time since I've seen Squeeze, and the new band lineup didn't disappoint. They very very much Glenn Tilbrook's band, his vocals and guitar playing as stellar as ever. But Chris Difford, the lyric writer, was there and got to do a few songs. It's hard to underestimate the quality of songwriting from this band, and on this night early in the tour, they delivered the goods.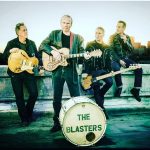 3.) The Blasters – Grey Eagle, Asheville
A poorly attended show, the Blasters got on stage, started with "Long White Cadilliac" and 90 minutes later, ended with "American Music" and "Marie Marie."  No breaks, no patter, just rock and roll. One of those shows that re-affirms your faith in rock and roll, it was truly that good.

2.) Nick Lowe/Los Straitjackets – Grey Eagle, Asheville
The weirdest of pairings, but one of the best shows of the year. Freakin' NICK LOWE – the best songwriter, still an amazing singer, singing his best stuff – opened the show with "And So It Goes." The Staitjackets were a great backing band, Mexican wrasslin' masks and all, and got their own mini-set as well. When Nick ended with an acoustic cover of Costello's "Alison," there wasn't a dry eye in the house.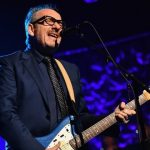 1.) Elvis Costello & The Imposters – Metro Credit Union Amphitheater, Charlotte
Elvis was doing the Imperial Bedroom stuff – it's been 35 years since the release of that record, and the band was on its best behavior. The addition of two wonderful female backing singers made all the difference. Steve Nieve stuck to the piano and Elvis was in fine form. "Beyond Belief," "Tears before Bedtime," and "Shabby Doll" were all highlights. They made a bit of a mess of "You Little Fool," but this was an incredible show.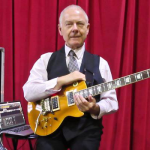 BONUS SHOW) King Crimson – Center Stage, Atlanta
OK, imagine Crimson with EIGHT members and THREE Drummers. Fripp, Jakko, Levin, the new guy and Mel Collins with "The Drumsons" – the aforementioned drum trio. It's truly hard to explain the music, it's not rock, it's not prog-rock, it's more like an electrified chamber music. The Discipline in this band is astounding, everyone had their parts and place. They played mostly old material, "Islands," "Starless," et al, ending with "In The Court Of The Crimson King" and '21st Century Schizoid Man," and a rousing cover of Bowie's "Heroes." I felt like I had experienced an event.