Holy smokes, there's a new Ben Harper right dang here, along with a new platter from the mesmerizing guitarist Bombino, the first new Hayes Carll album in FIVE YEARS, and plenty of deep-cut ECM classical and jazz to warm Gene's heart. Don't forget that Record Store Day is almost upon us! Check out the details here.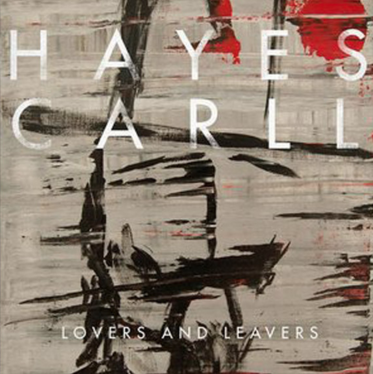 HAYES CARLL, Lovers & Leavers (CD/LP)
Lovers and Leavers, Hayes Carll's first album in five years, finds him less in the character of some self-loathing drunk and disorderly, and more in the pattern of self-reflection and the introspective songwriting of a seasoned writer who can take simple observations and turn them into poetry. "Stripped-down" is not just an adjective in this case, these songs are nearly butt naked. A little bit of percussion and bass, maybe some lead parts sprinkled here and there, and a few louder songs. But overall this is a minimalist effort, and there's nothing keeping you from reflecting on the words to Carll's songs.

BEN HARPER & THE INNOCENT CRIMINALS, Call It What It Is (CD/LP)
It's reassuring that Ben Harper's reunion with his Innocent Criminals backing band – the first time on an album in nearly a decade – also contains some of his most overtly demonstrative statements. Better still, it's accomplished music that's driving, soulful, heartfelt… not just a skeleton to hang lyrics on. As usual, it's impossible to pigeonhole Harper's sound as he shifts from percussive world beat on "How Dark Is Gone," to "Shine"'s sunny pop, the tough roots/rock/reggae of "Finding Our Way" and the Marvin Gaye-influenced soul of the sweet R&B "Bones."
BOMBINO, Azel (CD/LP)
On Azel, the details of Bombino's extraordinary guitar playing come into sharp focus — and that's this album's greatest pleasure, track to track. The guitar is front-and-center, but Bombino sings with passion, in that signature honey-and-sand voice, about the currents of Tuareg identity and politics, as well as his people's precarious position at this very moment.
BLACK MOUNTAIN, IV (CD/LP)
The fourth album from Vancouver hard rock band Black Mountain rolls everything up the band has ever done—the heavy riffs, the prog ambitions, and the pop smarts—into an alternate-universe version of classic-rock history
EXPLOSIONS IN THE SKY, Wildnerness (CD/LP)
After a five-year layoff, Wilderness reimagines the calling card of wide-screen epics the band specializes in. EITS still knows how to craft a beautiful atmosphere that demands to soundtrack something. It doesn't necessarily require a visual accompaniment, but it stimulates the imagination.
FRIGHTENED RABBIT, Painting Of A Panic Attack (CD/LP)
Dialing back the buoyancy and bombast of the celebrated trio of albums that preceded it, Frightened Rabbit turns to a more graceful sound on Painting Of A Panic Attack. This latest project finds the veteran Scottish band at its most somber and direct, with a dozen songs that trace the group's way through existential and often familiar struggles and an ever-present search for a way to rise above that difficulty.
PARQUET COURTS, Human Performance (CD/LP)
Human Performance mixes head-nodding guitar, background noise like piano falsettos and chirping birds and straightforward rock riffs into the mix. The instruments sound as if they're rotating in a circle, taking turns stepping into the middle in order to jab one another playfully, particularly during periodic gultar duels.
LAURA GIBSON, Empire Builder (CD/LP)
Laura Gibson's first album since 2012's La Grande was created in the wake of disaster: a year ago her New York flat and most of her possessions (including notebooks and musical instruments) were destroyed in a gas explosion that killed two of her neighbors. A sense of bewilderment, displacement and loss hangs over songs such as The Last One, on which Gibson admits: "I can't tell selfishness from love any more." Gibson's voice has an old-time fragility about it, like that of Beth Gibbons. Gibson and co-producer John Askew retain the intimate feel of a small combo while introducing some surprising sounds with great subtlety: Bollywood string flourishes, muted background vocals and swelling guitar feedback on the title track.
MAYER HAWTHORNE, Man About Town (CD/LP)
The young funk-soulster is able to capture the majestic effortlessness of the Motown sound – and nailing the style means he is able to draw on its huge appeal. He also makes inroads into other genres from the era, from ersatz reggae to Band on the Run-style rock – all of it accomplished.

JANIVA MAGNESS, Love Wins Again (CD)
Janiva's new album is yet another evolutionary step for the soulful, elegant, award-winning singer-songwriter. Its 11 core songs and two bonus tracks are built on a sonically sophisticated architecture that's in full service of Magness' remarkably flexible and generous voice — which can flow smoothly as champagne or churn up gravel on command. Love Wins Again shatters genre barriers by enshrining elements of Americana, soul, rock, pop, country and blues.
ZAKK WYLDE, Book Of Shadows II (CD)
DANDY WARHOLS, Distortland (CD/LP)
DEFTONES, Gore (CD/LP)
LUMINEERS, Cleopatra (CD/LP)
FILTER, Crazy Eyes (CD/LP)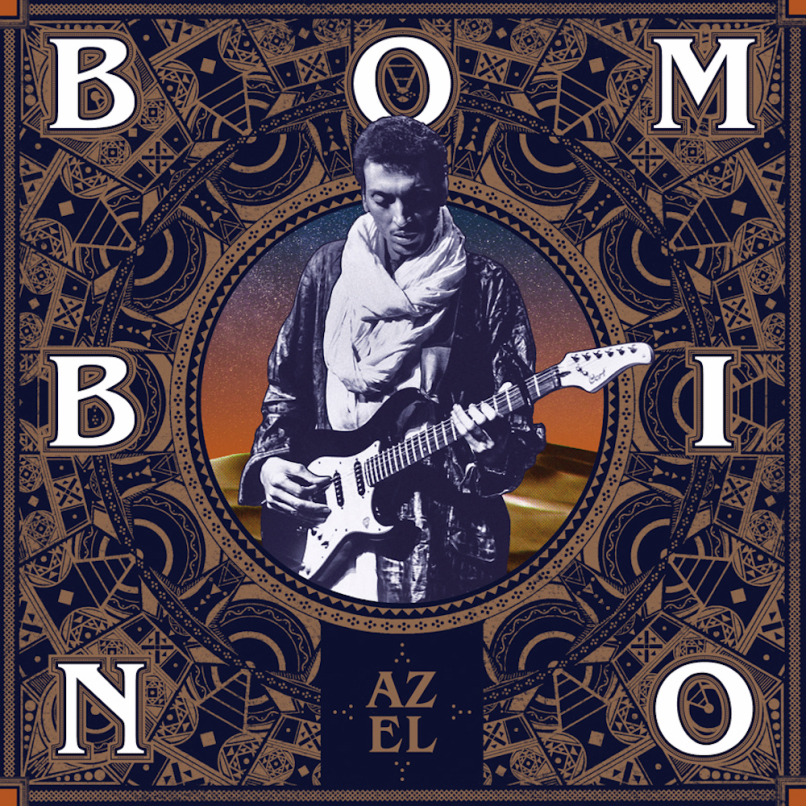 Gene's Jazz/Classical Corner: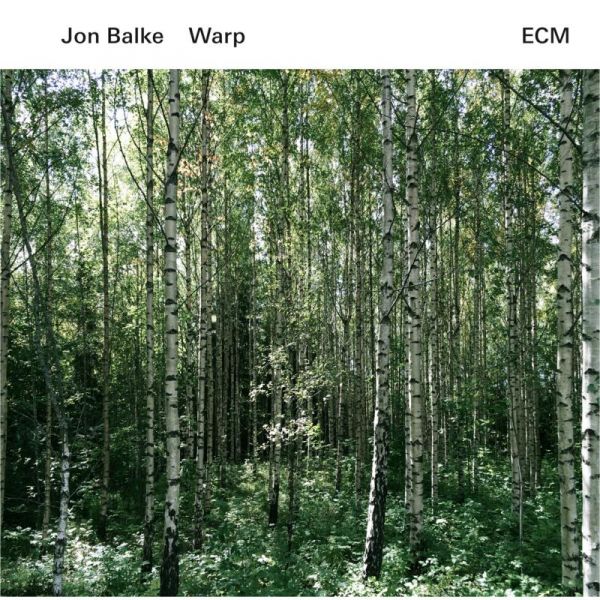 JON BALKE, Warp (CD)
Warp situates the solo piano of Norway's Jon Balke within a subtle architecture of composed soundscapes, in fluctuating dimensions of space. And what begins as gently exploratory solo piano gradually acquires an almost hallucinatory aspect.
ANAT FORT & GIANLUGI TROVESI, Birdwatching (CD)
For her third ECM album, Israeli pianist Anat Fort augments her long-established trio – with bassist Gary Wang and drummer Roland Schneider – with a special guest: Italian reedman Gianluigi Trovesi. There is an alert sense of joy in the playing. Quartet music is interspersed with improvised solo piano as the story unfolds in a series of vignettes.
NILS OKLAND, Kjolvatn (CD)
The moonlit glimmer of a Hardanger fiddle's harmonies is one of the wonders of music, but though Nils Okland's mastery of Norway's homegrown instrument (with its four violin-like fingered strings and multiple resonating drone strings) often surfaces in themes that sound like folk songs, he draws on psychedelic rock trances, improv, classical music, and jazz.
FERENC SNETBERGER, In Concert (CD)
The ECM debut of Ferenc Snétberger features the widely-acclaimed Hungarian guitarist in solo performance before a rapt audience at the Liszt Academy in Budapest . Snétberger's richly improvisational eight-part suite – entitled "Budapest"- subtly draws upon influences from Brazilian music and flamenco, from jazz and classical tradition, as well as his own gypsy background.


TASTY REISSUES:
DEEP PURPLE:
Come Taste The Band (CD)
Stormbringer (CD)
Two of the classic-era Purple albums get the deluxe 2-CD reissue treatment, with bonus tracks and 24-page booklets.
HERBIE MANN:
Complete Recordings 1955-57 (4xCD)
Complete Recordings 1957-58 (4xCD)
Complete Recordings 1959-62 (4xCD)
A true pioneer of his instrument – indeed his predecessors were few and far between – Herbie Mann was one of the first to take the flute into the mainstream jazz spotlight. These collections feature over five hours of music apiece, all now in fully remastered format.
SONIC YOUTH, Sister (CD/LP)
Experience the groundbreaking experimental noise-rockers first classic album on remastered CD and vinyl LP.
COMING SOON:
ERIC CLAPTON, Back Home (4/15)
ACE FREHLEY, Origins 1 (4/15)
DEL MCCOURY, Del & Woody (4/15)
MAURA O'CONNELL, Wandering Home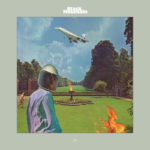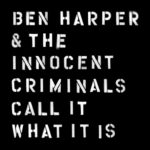 And don't forget these still-new platters that matter!
CHARLES BRADLEY, Changes (CD/LP)
The 67-year-old soul singer who has spent the last few years enjoying a breakout career releases his third album on Daptone Records. And he's more in control of his towering shout of a voice than ever. It's an accomplished skill in the world of retro-soul, and Bradley sounds vital instead of nostalgic because of it.
BLACK STONE CHERRY, Kentucky (CD/LP)
If it ain't broke, you don't fix it, so Kentucky follows the path of BSC's previous albums with plenty of hard rocking, southern-fried songs like the opener "The Way of the Future." Heavy riffs and memorable choruses abound.
BIBIO, Mineral Love (CD/LP)
Condensing layered sounds into beautifully brief moments, A Mineral Love works in small spaces, allowing fragments of sounds and samples to construct the whole of a record. It's a power that could just as easily hamstring the music were it not for the fact that Wilkinson, knows what the hell he's doing.
ANDREW BIRD, Are You Serious (CD)
With his looping violin and full-lunged whistling, the Andrew Bird has quirks that can be effortlessly labeled as quirks. But on this new album, he's proved himself to be a relentless musician, a lyricist full of forgotten dictionary words, a violinist full of life, a songwriter full of melodies ready to stamp themselves on your brain.
ELEPHANT REVIVAL, Petals (CD/LP)
This Nederland, Colo., quintet Elephant Revival are less a band to be listened to than  experienced – especially when they fall into the pocket of a groove containing elements of gypsy, Celtic, Americana, and folk.. Petals embodies a deepening, as the quintet dives into themes of loss and rebirth, time and memory, love unbound by body or farewell. But this is not an album about despair or darkness; it's a thanksgiving and a prayer for what endures and returns.
DUNCAN HONEYBOURNE, Western Borderland (CD)
The counties on the borders between England and Wales – Gloucestershire, Worcestershire, Herefordshire and Shropshire – are rich in spiritual resonance, powerful historical imagery and a tangible sense of tranquillity and apartness, which continues to appeal strongly to composers, writers and artists.' This fascinating new CD presents four composers from this border-country and includes a number of first recordings.
MIKE & THE MELVINS, Three Men & A Baby (CD/LP)
Fans of the Melvins were justifiably excited by the news that the band had joined forces with Silo bassist Mike Kunka for a three-bassists / one-drummer album — a pairing that has spawned heaviosity unparalleled, with a looseness to it that most proper Melvins albums don't have.
ANOUSHKA SHANKAR, Land Of Gold (CD)
Deeply concerned about the plight of the world's refugees, Anoushka Shankar felt she needed to make an artistic and political stand with her new album, Land Of Gold. But that doesn't mean the sitar master, daughter of Ravi Shankar, can't still be melodic and adventurous. The album features collaborations with M.I.A. cellist Caroline Dale, actress and activist Vanessa Redgrave, singer/songwriter Alev Lenz, and more.

SKELETONS, Am I Home? (CD/LP)
Skeletons, the fluctuating ensemble of musicians around composer, songwriter, filmmaker Matthew Mehlan; present their ninth studio album to. Recorded by Mehlan and long-time Skeletons collaborator Jason McMahon, in a fashion reminiscent of the classic '70s epics the band has always aspired to the: post rock chamber music. It's jazz, it's pop, it's grandiose, challenging, at every moment deeply embedded in the particular, inimitable space these musicians create.
HENRY THREADGILL, Old Locks & Irregular Verbs (CD)
This is the recorded premiere of Old Locks and Irregular Verbs, jazz reed-master Henry Threadgill's tribute to his longtime friend and colleague, musical pioneer Lawrence "Butch" Morris, which was easily one of the most talked about events at the 2014 edition of New York's Winter Jazzfest.
YEASAYER, Amen & Goodbye (CD/LP)
On their first album in four years, this delectable art-pop outfit  fuses their futurist tendencies with medieval throwbacks, featuring a mixture of choirs, grand piano, and clavichord-y synths.