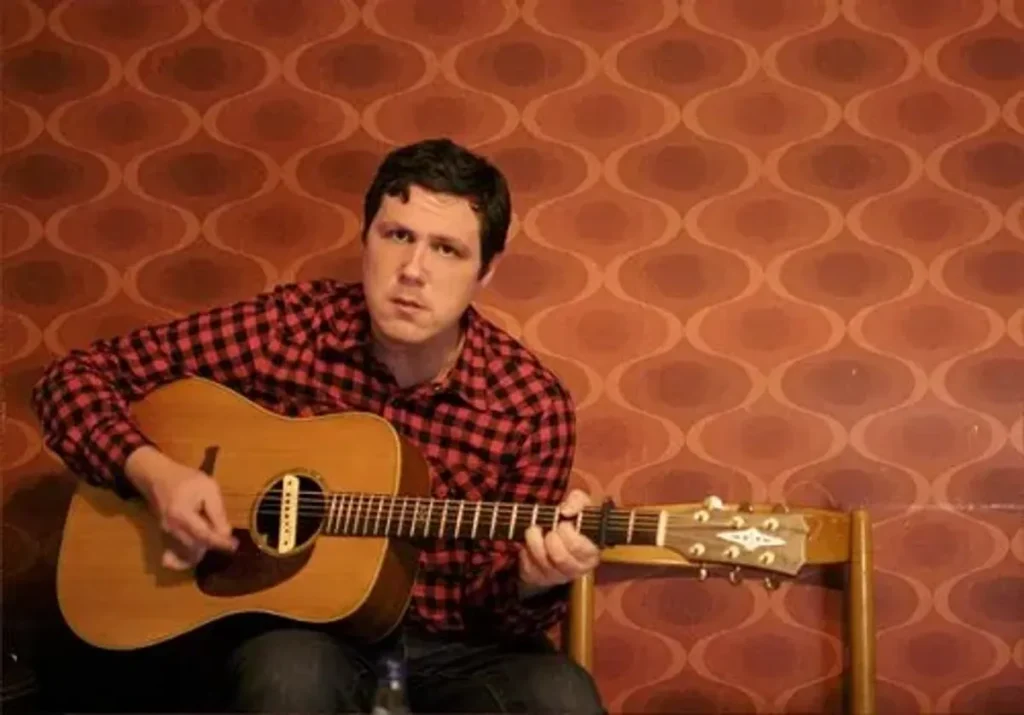 First things first: The great DAMIEN JURADO is coming to the RADIO ROOM in Greenville on THURSDAY, SEPT. 21st.
Get your tickets HERE.
In a decade when Seattle was known for louder sounds, Damien Jurado came out of that city with finely crafted acoustic music; he was also one of the first modern acoustic artists to employ looping and electronic effects. A California native, Jurado moved to Seattle at age 13 and came out of an obscure Christian punk circuit, playing in the band Coolidge with future Pedro the Lion leader David Bazan.
During the mid-'90s he sold homemade cassettes of his songs at gigs, attracting some influential fans including Sunny Day Real Estate singer Jeremy Enigk, who brought him to the Sub Pop label. 1997's Waters Ave. s was the first of four albums for Sub Pop, each distinguished by its emotional depth and downbeat tone.
The title track for 2000's Ghost of David for instance, was a heartfelt elegy for his friend Bazan, who hadn't actually died; Jurado had only dreamed it had happened. Bazan in fact produced his next album, I Break Chairs– not only Jurado's first fully electric rock album, but one whose lyrical tone verged on upbeat.
The same era brought his most experimental album, Postcards and Audio Letters, a sound collage drawn entirely from found tapes of lovers' answering machines, arguing couples and other such moments. Where Shall You Take Me?, his first for the Secretly Canadian label, returned to his characteristic moodiness, but his work for the new label would generally be more accessible.
Fifteen years into his career, Jurado took on his most ambitious work on a thematic trilogy of albums with producer Richard Swift:  Maraqopa (2012), Brothers and Sisters of the Eternal Son (2014), and Visions of Us on the Land (2016) follow a character on a quest of self-discovery; the lyrics touch on spiritual and sci-fi themes and the music draws from '60s psychedelia.
Upon completing the trilogy, Jurado opened up in interviews about overcoming a bout of severe depression during its writing. 2018's The Horizon Just Laughed was greeted as a return to basics, with the acoustic sound and emotional complexity that had become his trademarks.
Over his varied career, Jurado has evolved into an incisive songwriter and compelling performer, and we can't wait to see him at the Radio Room on Sept. 21st!