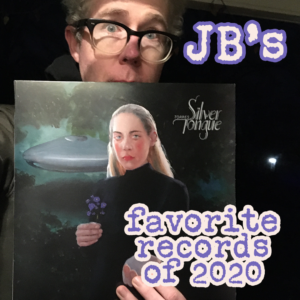 To call 2020 an odd year would certainly be an understatement. A stressful election, the sad state of race relations and a global pandemic have put most of us in a sour mood to say the least. Many of us have turned to recorded music as a coping mechanism, or for hope, or as an escape from harsh reality. I happen to be a fan of physical media (and work at a record store so definitely biased!) and am glad more people are buying records. It supports the artist, your local record store and a bunch of people in between. And you become the proud owner of a physical manifestation of recorded music that can be enjoyed over a lifetime.
Here are ten records from the year that have help me contextualize the news and bring joy to my daily existence. Compared with previous year's lists, the ones I connected with are a little darker, more emotional and with one exception (Sufjan's Ascension) not very poppy. I love a good beat and a hooky chorus but for as much as I was looking forward to a new Tame Impala, it rarely made it to the turntable. These ten though were on high rotation…
JB's top albums of 2020 (available now at Horizon Records and in our webstore)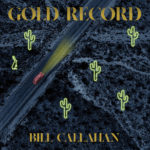 10. Bill Callahan – Gold Record
I'm a longtime fan so this is no surprise. His song "Ex-Con" from 1997's Smog – Red Apple Falls served as inspiration for my current band's name. Gold Record may not be his finest work but there are clearly moments of brilliance. There are a few turds in there too though.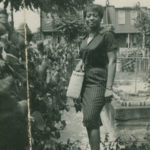 9. Jeff Parker – Suite For Max Brown
Jazz guitarist most known for his role in post-rock titans Tortoise, Parker has and is continuing to create significant music, releasing material with Makaya McCraven, clipping, Andrew Bird and Rob Mazurek all in 2020! As well as his own fantastic record that exists in its own stylistic space; Parker's curiosity allows him to create satisfying modern music built upon the rich vocabulary of jazz guitar.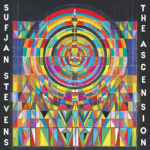 8. Sufjan Stevens – Ascension
Sufjan has had many high points in his career: 2004's banjo heavy folk on Seven Swans; 2005's wide screen progressive pop on Illinois; 2006's perennial holiday bangers on Songs for Christmas; 2010's sound collage extravaganza The Age of Adz, and the 2015 tender hearted, personal confessions Carrie & Lowell which scaled back the sonic pyrotechnics in lieu of relatively simple acoustics (kinda like his For Emma, Forever Ago except coming later in his catalog). All the way and until now he's been working with other artists and releasing his own more experimental (electronic, symphonic, new age, piano scores for dance!) projects and Ascension aims to be yet another high point. Time will tell. It's certainly a large statement with 15 tracks and a 1 hour 21 minute running time (side C gets a little long in the tooth…) overall he is successful in dialing in his grandiose musical constructs to leaner arrangements and messaging that really stick. His lyrical inspiration has moved from historical, to personal, to now on this one, systemic themes in modern America (what's not to talk about?!) These might be the only hot jams of 2020 that actually matter.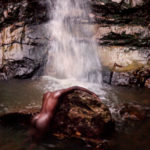 7. Moses Sumney – Grae
As I'm typing this, I'm wondering why it's not number one on my list?!? (really, from here on out, it's a 7-way tie for first place). Part of the attraction for me is the mysterious nature of his art. I hear some of his influences (his vocal style is unique but I could imagine an updated Marvin Gaye's falsetto) but his guitar work which I think is how he writes and arranges (even if it doesn't appear in the final mix) employs chord melodies and voicings from a pallet I'm not yet familiar. Ultimately, his songs seem to be liberated expressions and beautiful to behold. Fun fact: he lives just up the road in Asheville!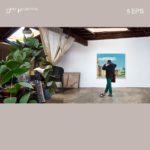 6. Dirty Projectors – 5 EPs
Out of all the artist on this list, Dirty Projectors are the music I crave. It's modern, it's creative, it's progressive, the vocals are like candy, the concepts are heady but not essential for listening. I crave potato chips too. Just because I want more of this in my ear hole doesn't necessarily mean it's any good or that I should welcome it into the tender parts of my psyche. I'm not implying that their music will enflame your colon, only that I usually I reach outside my comfort zone for new music and am often rewarded for doing so. But with these guys it's like pass me the Kettle Chips.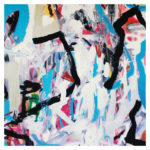 5. Rob Mazurek & Exploding Star Orchestra – Dimensional Stardust
YES! There's a bunch of modern jazz recordings that I truly cherish, like Eric Dolphy's Out To Lunch, Sun Ra's Visits Planet Earth, Anthony Braxton's New York, Fall 1974. Let's be clear Mazurek is and has always been looking forward and making new music but he's building upon the rich legacy of creative American black music. That's a Herculean task to do well but I'm telling you Dimensional Stardust is the work of a jazz hero.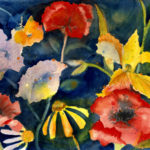 4. Adrianna Lenker – Songs / Instrumentals 
I admit I was late to the party with Big Thief. I heard a few tracks and wrote them off as just another Saddle Creek band. But the two records they released last year just whapped me over the head. They are the best rock band playing today! Except no rock bands are playing today. In 2020, they should have been on tour supporting these two fantastic albums but Covid 19 shut that all down. Lenker, their singer, retreated to a remote cabin in Massachusetts to track these 11 songs with only acoustic guitar and vocals plus 35 additional minutes of instrumental improvisation. The result is simply stunning. Lenker attended a prestigious music school which kinda explains her high level of her playing, but between us, I've heard lots of music school grads… She has used those skills to express something true and beautiful: a portrait of a human existence seeking perspective and harmony.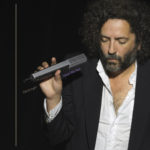 3. Destroyer – Have We Met
We often think of a "singer songwriter" as somebody that strums chords and sings a melody, but with Bejar, his process of writing lyrics then hearing them come out of his own mouth is only part of the process; the rewriting to get the phrasing dialed in can't be understated. I think this can be said of Dylan or any great "singer-songwriter" but this fluidity allows for further development, blurring the role of writer and performer. If his ultimate goal is to make a great record, my guess is he's willing to sacrifice original concepts if it leads to something greater. Part of my curiosity about his process is that his use of language since 2011's Kaputt has become so abstract; surely he realizes that listeners have their own personal interpretation of his lyrics and I expect that's part of the fun.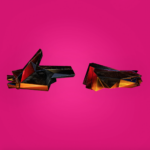 2. Run The Jewels – RTJ4
Killer Mike and El P are back doing what they do: dropping critical beats and brutally honest lyrics. They're upset. They don't like what they see. And finally in 2020 after the killing of George Floyd and the protests that followed, mainstream America is starting to scratch it's collective head and realize that this is not ok. RTJ4 is not a mantra but both Mike and El-P are on the front line speaking truth to power. They are quick to point out injustice in their lyrics and the fact that RTJ is a mixed race duo, creative partners as well as great friends, they offer us a working model of hope.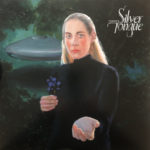 1. Torres – Silver Tongue
Like I said earlier, I could have put just about any of these records in the "top spot" but I choose Torres. Yes, 2020 was about politics, race, the pandemic and the struggle of living in a divided tribal country that can't fix problems because our collective hearts are full of greed and hate. But even in this tsunami of a shit storm, we must not forget that we are walking this earth for brief time and what we all want/need is love. People loving people. The heartbreak and longing that Torres describe is even more powerful than the strongman rhetoric that leads us to this point, seeking to divide us for their own benefit. Maybe Torres' Silver Tongue can soften a sea of hard hearts and remind us that we all hurt. Why not love?! Sounds like an updated Kate Bush, masterfully melding lyrics and melody. See Gracious Day for case in point.