Record Store Day 2022 has come and gone and our operative word is "grateful." Once again, you turned out in droves to support a humble brick-and-mortar record store, and once again the place was visited by lots of people going through the stacks looking for those vinyl goodies. We are beyond thankful for your support and in awe of your positive vibes while you were here. On behalf of all of us at Team Horizon Records, thanks again so much for this wonderful experience and let's do it again next year, whaddaya say? Or oops. maybe we'll see some of y'all at the followup June 18th Saturday RSD Drop thingy, which you can learn about HERE.
In the meantime, check out these RSD 2022 titles still in-stock!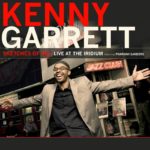 KENNY GARRETT, Sketches of MD: Live at the Iridium (LP)
For the first time on vinyl, this live concert featuring guest saxophonist Pharoah Sanders comes to record stores on numbered color vinyl as part of Record Store Day.

PETER TOSH, Complete Captured Live (2xLP colored vinyl)
The legendary show was recorded in 1983 at the Greek Theater in Los Angeles and originally released as a single disc highlights album in 1984. This Complete Captured Live Record Store Day release features all fifteen songs performed that night, including fiery versions of "Equal Rights/Downpressor Man," "African," and "Get Up, Stand Up" on two colored vinyl LPs, the first solid yellow and blue, the second solid yellow, red, and orange. Available for the first time since 2002.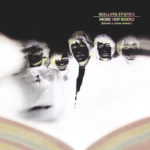 THE ROLLING STONES, More Hot Rocks (Big Hits & Fazed Cookies) [50th Anniversary] (2xLP glow-in-the-dark vinyl)
This iconic collection is a must-have release by the world's greatest rock n' roll band. More Hot Rocks (Big Hits & Fazed Cookies) offers hits, some of their best deep cuts, and a whole LP side's worth of rarities previously unavailable in the U.S. when it was originally released in 1972. This indispensable 25-track compilation features covers of "It's All Over Now" and "Not Fade Away," the psychedelic "Dandelion," "She's a Rainbow," "Have You Seen Your Mother, Baby, Standing in the Shadow?" "Out of Time," "Tell Me," and "We Love You." Rarities include their 1963 debut single "Come On," early R&B covers of "Fortune Teller" and "Bye Bye Johnnie," the soulful 1966 U.K. B-side "Long Long While," and a cover of Muddy Waters' "I Can't Be Satisfied," featuring great slide guitar recorded in stereo at Chess Studios. Also included is the stereo version of "Child of the Moon," the psychedelic non-LP B-side that was previously only heard on mono prior to 1972.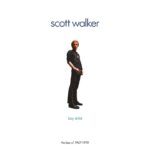 SCOTT WALKER, Boy Child: The Best of 1967-70 (2xLP 180g white vinyl)
Originally released in 1990, Boy Child gathered the very best Scott Walker-penned solo material from his first five solo albums for Philips Records. While the original 20-track CD has gone on to become the definitive introduction to the artist's early work, Boy Child was only available for a short time as a single vinyl LP with a truncated track list. This expanded 2LP set features the full collection with additional classics such as "Always Coming Back to You" and "30th Century Man," "Angels of Ashes," and the rare non-album track, "The Rope and the Colt." The album artwork also includes the original liner notes by Marc Almond from 1990, Neil Hannon's notes from 2000, and brand-new notes from Jarvis Cocker (which are exclusive to this edition).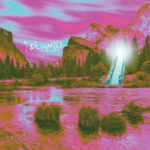 SLANG, RSD 2022 (7″ vinyl)
Slang is the brainchild of Dave Schools (Widespread Panic) and Layng Martine III (Bill Laswell). Their music stems from decades of friendship and the intertwining of exprimental musical sensibilities. Slang blends a collage of rock, electronic, psychedlelic, and jazz to create a singular sound. Side A features the legendary singer-songwriter Vic Chesnutt and Side B features a remix from Dirty Dozen Brass Band.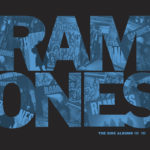 RAMONES, The Sire Albums (1981-89) (7xLP)
A seven LP box set of albums (Pleasant Dreams, Subterranean Jungle, Too Tough To Die, Animal Boy, Halfway To Sanity, Brain Drain) and a neon pink splatter vinyl LP of rarities, all pressed on vinyl for the first time since their original release. Presented in a numbered slipcase with a sticker sheet included.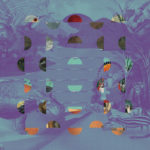 VARIOUS ARTISTS, Jazz Dispensary: Super Skunk (red vinyl LP)
Jazz Dispensary returns with a groovy new compilation that zigzags in the sonic space between the hard bop saxophone extravaganza of Cannonball Adderley and Houston Person, to the rhythmic meditations of Woody Herman and The Bar-Kays. Lacquers cut by Jeff Powell at Take Out Vinyl and pressed on Opaque Red vinyl with artwork by GRAMMY-winning designer Masaki Koike.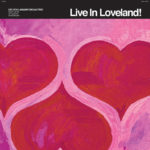 DELVON LAMARR ORGAN TRIO, Live In Loveland (2xLP)
This noteworthy live performance, recorded on Record Store Day in 2018 at Plaid Room Records, features songs tracked directly to tape and engineered/mixed by Colemine Records label owner Terry Cole. This show was the first time that the label crew had met the Delvon Lamarr Organ Trio in person, and was also the day they were releasing their RSD 2018 release 'Live At KEXP!' And now, this whole live set comes full circle, and is available on pink vinyl for RSD 2022! Featuring the band's original lineup, Live In Loveland documents a momentous record store (and Record Store Day!) occasion.