Anticipation is a good thing, right? So logically speaking, MORE anticipation is even MORE great. And that's what we're dealin' with here, y'all. Due to circumstances beyond anyone's control, the good people responsible for RECORD STORE DAY have decided it's best to move the event from APRIL 18th to SATURDAY, JUNE 20th. In the meantime, take care of yourselves, look out for each other and WASH YOUR HANDS. For now, we're still here, and music does your soul good. Seriously, though, wash your hands.

THIS JUST IN, Y'ALL: THE LIST OF RELEASES IS OUT, HOT OFF THE PRESSES! Click HERE for the whole thing, but we can tell you there's some sweet stuff by DEXTER GORDON, DAVID BOWIE, DR. JOHN, BILL EVANS, AL GREEN, CHARLES MINGUS, JOHN PRINE & many more!
We've seen a lot of things here at Horizon Records over 45 years, but we're still stunned when RECORD STORE DAY rolls around, the bins get filled up with special limited-edition releases, and our loyal friends and customers pack the store all day, picking out some sweet RSD stuff and, more often than not, some of our always-in-stock pre-loved stuff, too.
This grass-roots event that started way back in 2008 as a way to raise awareness of then-struggling indie brick-and-mortar record stores has exploded over the last 12 years, helping to bring vinyl back to the forefront of the music biz. Did you know that vinyl outsold CDs in 2019 for the first time since 1986?  Yep. The Vinyl Renaissance is in full swing, and we're thrilled to be right in the middle of it.
Here's how it works, y'all. We'll be opening at 8 a.m. on SATURDAY, JUNE 20th. We'll have stacks and stacks of RSD goodies, laid out in The Bohemian Cafe next door for ease of perusal, and two registers hummin' for your cash and card needs.
Join the event HERE.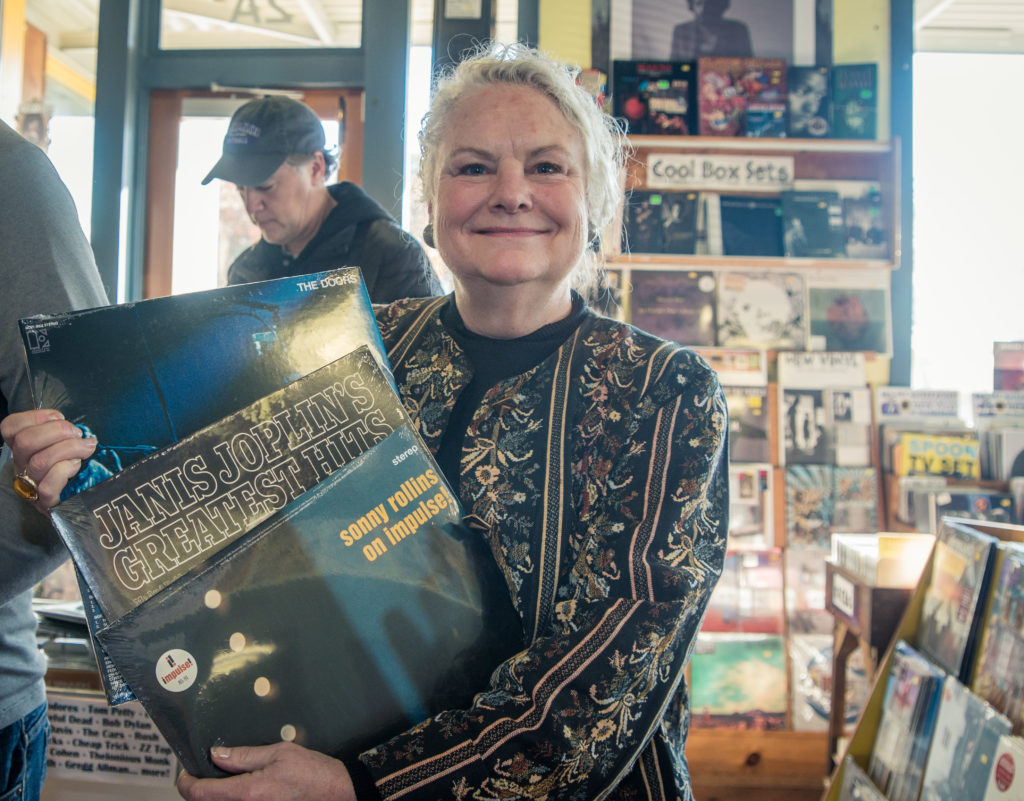 The list of titles will be out soon, and you'll be able to find some highlights below. Check that out before you go look at the whole list HERE.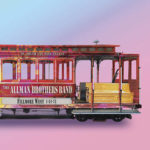 THE ALLMAN BROTHERS BAND, Fillmore West 1-31-71 (2xLP)
The complete live concert from the Fillmore West on January 31, 1971, for the first time on vinyl for Record Store Day 2020. "Statesboro Blues"/"Trouble No More"/"Don't Keep Me Wonderin'"/"In Memory Of Elizabeth Reed"/"Midnight Rider"/"Hoochie Coochie Man"/"Dreams"/"You Don't Love Me"/"Hot 'Lanta"/"Whipping Post"

DAVID BOWIE, CHANGESNOWBOWIE
Changesnowbowie is a 9-track session recorded for radio and broadcast by the BBC on David's 50th birthday on 8th January, 1997. The broadcast originally featured an interview with David by Mary Ann Hobbs interspersed with specially recorded birthday messages and questions from the likes of Scott Walker, Damon Albarn, Bono, Robert Smith and many more. The interview and birthday messages do not feature on this album. This mostly acoustic session was a stripped back affair featuring some of David's favourites of his own compositions and was produced by Bowie himself, Reeves Gabrels and Mark Plati.

CANNED HEAT & JOHN LEE HOOKER, Hooker N' Heat (2xLP)
"Messin' With The Hook" | "The Feelin' Is Gone" | "Send Me Your Pillow" | "Sittin' Here Thinkin'" | "Meet Me In The Bottom" | "Alimonia Blues" | "Drifter" | "You Talk Too Much" | "Burning Hell" | "Bottle Up And Go" | "The World Today" | "I Got My Eyes On You" | "Whiskey And Wimmen'" | "Just You And Me" | "Let's Make It" | "Peavine" | "Boogie Chillen No. 2"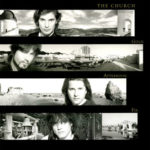 THE CHURCH, Gold Afternoon Fix (gold vinyl LP)
First-ever vinyl reissue of the 1990 album from the beloved Australian band. Gold vinyl. Pharaoh; Metropolis; Terra Nova Cain; City; Russian Autumn Heart; Essence; You're Still Beautiful; Disappointment; Transient; Fading Away; Grind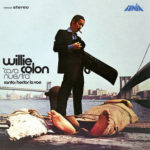 WILLIE COLON, Cosa Nuestra (LP)
50th anniversary reissue of Willie Colón and Héctor Lavoe's first-ever gold-selling record, Cosa Nuestra, featuring singles "Che Che Colé," "Juana Peña," and "Te Conozco." All-analog mastering from the original tapes by Kevin Gray at Cohearent Audio, pressed on 180-gram black vinyl and housed in a single tip-on jacket.

THE CURE, Bloodflowers (2xLP picture disc)
20th Anniversary Edition of The Cure's Grammy-nominated studio album Bloodflowers. Pressed on picture disc for the first time, exclusively for Record Store Day 2020.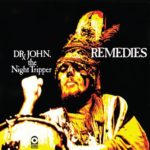 DR. JOHN, Remedies (Mardi Gras-splatter-covered vinyl LP)
Arriving on the heels of the socially conscious Babylon, Dr. John's 1970 album Remedies marked his 3rd studio release under his eccentric, voodoo-inspired "Night Tripper"persona, and his first not to be produced by Harold Bapttiste–he instead turned to famed rock producer Tom Dowd. Featuring a psychedelic and progressive take on Dr. John's signature style of swampy, hazy New Orleans boogie-woogie rock, undoubtedly inspired by his then recent stint in apsych ward.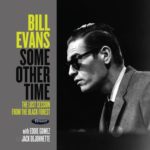 BILL EVANS, Some Other Time: The Lost Session From The Black Forest (2xLP)
Back by overwhelming popular demand, the critically acclaimed 2016 Resonance release by jazz piano icon Bill Evans, Some Other Time: The Lost Session from the Black Forest, is available once again as a deluxe, exclusive Record Store Day limited edition 180-gram 2LP. This studio album features bassist Eddie Gomez and drummer Jack DeJohnette and was recorded at MPS Studios in Villingen, Germany in 1968, only five days after the trio's tour de force live performance at the Montreux Jazz Festival. The extensive booklet includes essays by the acclaimed author Marc Myers, interviews with Eddie & Jack, plus unpublished photos.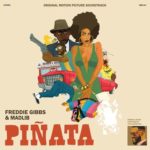 FREDDIE GIBBS & MADLIB, Pinata (The 1974 Version) (LP)
This single LP version of Piñata, the acclaimed rap album from 2014 that debuted at Number 39 on Billboard's Top 200, is presented in a unique cover for RSD 2020. The cover is a collaboration between Jeff Jank and Pathetic Pixels with inspiration found in the unique graphics and content of 1970s Blaxploitation films. Piñata is "a gangster Blaxploitation film on wax," says Gibbs, who came up on the streets of Gary, Indiana, the disregarded city previously best known for producing Michael Jackson. Here he is joined by Mac Miller, Earl Sweatshirt, Raekwon, Scarface, Domo Genesis, Ab-Soul and a host of others in setting his soliloquies of the streets alongside film snippets and dusted funk, soul and prog musical tapestries.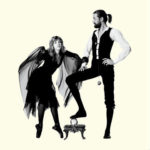 FLEETWOOD MAC, The Alternate Rumours (LP)
The album of alternate takes mirroring the original album, from the Rumours deluxe edition. Alternate takes include early versions and alternate versions for "Gold Dust Woman", "The Chain", "Don't' Stop", "Dreams" and "Second Hand News". On vinyl for the very first time.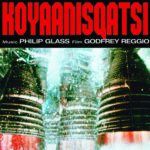 PHILIP GLASS, Koyaanisqatsi (2xLP)
Orange Mountain Music is proud to announce the special RECORD STORE DAY 2020 release of the complete soundtrack to the classic film KOYAANISQATSI for the first time on vinyl and limited to 1500 numbered units. This new release represents the first time that the full presentation of the music is heard on vinyl. The LP release of this Glass score was released in the 1980s in a severely truncated form with only 6 tracks and 45 minutes of music. This newly re-mastered recording features 12 tracks and over 76 minutes of music including the original sound-effects and additional music used in the film.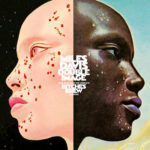 MILES DAVIS, Double Image: Rare Miles From the Complete Bitches Brew Sessions (2xLP red vinyl)
Half a century on from its release, shockwaves from Miles Davis' Bitches Brew continue to reverberate throughout the universe. Leading more than a dozen all-stars in the studio (including Wayne Shorter on soprano sax, John McLaughlin on electric guitar and a triple-threat electric piano section featuring Joe Zawinul, Chick Corea and Larry Young), Miles defied all conventional styles, joining the loose ends of jazz, rock and funk into a groundbreaking new sound that would eventually become known quite plainly as fusion. This double album, featuring ten embryonic recordings which paved the way for the final album, is issued for the first time as a standalone release on opaque red vinyl for Record Store Day 2020.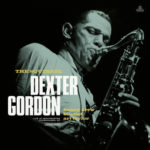 DEXTER GORDON, The Squirrel (2xLP)
The Squirrel (subtitled Live in Montmatre, Copenhagen 1967) is a live album by American saxophonist Dexter Gordon recorded at the famous Jazz house Montmartre in Copenhagen, Denmark in 1967 by Danmarks Radio and released in 1997. Dexter's band consisted of Dexter Gordon-tenor saxophone, Kenny Drew-piano, Bo Stief-bass, Art Taylor-drums.

AL GREEN, Green Is Blues (180g split green/blue LP)
Al Green's first release for Hi Records, celebrating its 50th anniversary with a special split green/blue 180g vinyl release, with liner notes and a tip-on jacket. Available first at record stores for Record Store Day 2020.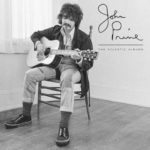 JOHN PRINE, The Atlantic Albums (4xLP 180g)
A special four LP 180g boxed set containing the legendary first four John Prine albums, presented in their original packaging: John Prine, Sweet Revenge, Diamonds in the Rough, Common Sense.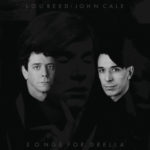 LOU REED & JOHN CALE, Songs For Drella (2xLP)
30th Anniversary edition of Lou Reed's album recorded with his fellow Velvet Underground co-founder John. A concept album and tribute to their friend and mentor Andy Warhol who had died a couple of years earlier. "Here they [Reed & Cale] paint a portrait of Warhol that has far more depth and poignancy than his public image would have led one to expect. It's a moving and deeply felt tribute to a misunderstood man, and it's a pleasure to hear these two comrades-in-arms working together again, even if their renewed collaboration was destined to be short-lived." All Music Review This double vinyl edition, exclusive to Record Store Day is pressed on audiophile, heavyweight vinyl and includes an etching on Side 4. Limited to 8500 copies worldwide.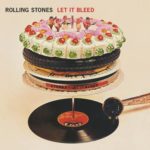 THE ROLLING STONES, Let It Bleed (Limited Collector's Edition) (colored vinyl LP)
The Rolling Stones' groundbreaking multi-platinum selling 1969 album Let It Bleed perfectly captured the ominous spirit of the times with opening track "Gimme Shelter".  Each copy of this exclusive collector's edition is handcrafted on the press, using layers of color on top of one another to create a truly unique edition. Due to the nature of the manual process to pour each color onto the press by hand, each piece is unique in design. Hand-numbered Certificate of Authenticity included.

SON VOLT, Live At The Orange Peel (2xLP)
Recorded live at The Orange Peel in Asheville, NC on September 23, 2005, these songs were part of the 6 String Belief DVD, but have never before been released on vinyl.

TYLER THE CREATOR, Cherry Bomb (2xLP translucent red vinyl)
Though it was released with almost no advance promotion, Tyler, The Creator's 2015 album Cherry Bomb was anything but unplanned. The fourth album from the Odd Future co-founder remains one of his most ambitious, featuring everything from lush orchestras to hard-driving guitars across its grooves (plus standout guest verses from Kanye West, Lil Wayne, ScHoolboy Q and others). Now, the album Tyler told Billboard was "the music I've always wanted to make" is available on vinyl for the first time, and exclusively on translucent red vinyl at record stores for Record Store Day 2020.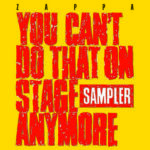 FRANK ZAPPA, You Can't Do That Onstage Anymore (sampler) (2xLP red and yellow vinyl)
To promote his installment project, You Can't Do That On Stage Anymore, Frank Zappa created this sampler, consisting of hand-picked live performances, ranging from 1969 to 1984, from his legendary vault. This 2020 Collector's Edition double LP was mastered by Bernie Grundman. Pressed on 180g individual red & yellow transparent vinyl discs.
Last year's Record Store Day was one of the most successful, crazy and joyful days in our four-decade-plus history. Let's do it again, y'all.