Thanks so much to FRANCES CONE for hanging around town after their sold-out show at The Radio Room last night to play a special in-store concert. We're serious fans of their new album, Late Riser, and it was great to hear those tunes in our humble abode.
The band builds on the creative songwriting of Christina Cone, a classically trained pianist with a sweetly, breathy singing voice. She draws an assist on arrangements from Andrew Doherty, her partner and primary accompanist. A half-dozen other musicians contribute, but Cone and Doherty are the constants — and the band's driving force.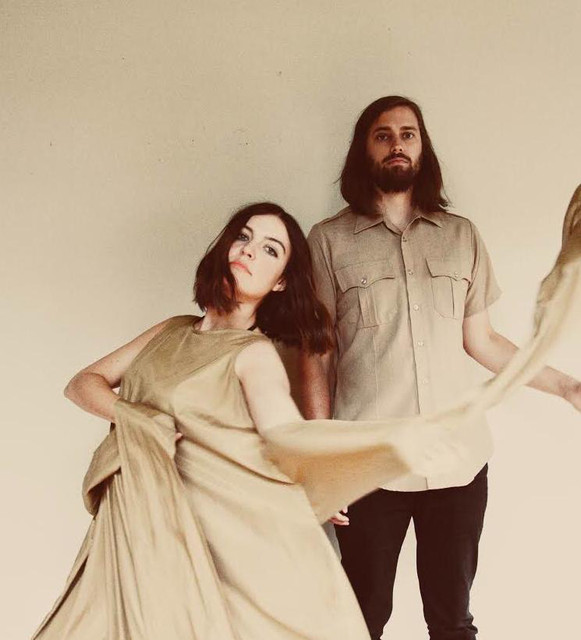 Many of the songs set melodic piano and acoustic guitar above a pulsating bass or guitar line that lends an urgency to Cone's already-intense delivery, whether it's on power ballads like "Wide Awake" or the mournfully majestic "Easy Love."
The story so far:
Timing matters.
With or without you the train is departing; the second hand doesn't really stop when you won't wind your watch; inspiration strikes in an instant but its reckoning can take an eternity. In the world of music, the concept of time doesn't just pertain to cues to come in or a 4/4 beat—it is also equally about patience and the space an artist must allow themselves to create. So for Christina Cone, the leader of the Nashville-based soulful indie-pop band Frances Cone,Late Riser,the title of her first album since 2013, is a nod to that notion, and her band's growing achievements—over  12-million Spotifystreams,  an  NPR  Tiny  Desk  concert,  well-attended  tours,  and  critical  attention—reflect  her dedication to her craft.
"'Late Riser' is about giving yourself time to create, rest, and grow while also being frantically afraid of its speed," Cone says. "We spent so much time on this record making each guitar sound exactly the way we wanted, and each lyric is very specific to us but vague enough for listeners to find themselves in it…we committed to being patient and allowing it to become what it should become without pressure. Meanwhile, we were writing a record that is thematically about the impermanence of time, fear of the future or lack thereof, and worry—and also great love—for the present. There's a nice juxtaposition of those two things that sums Frances Cone up pretty nicely."
Born  in  Charleston,  South  Carolina,  to  an  opera  singer  turned  Baptist  preacher  father  and  public-school music teacher mother, Cone grew up training classically on piano and in singing. She started  Frances  Cone—named  for  her  father  and  great-grandfather,  as a solo project in 2012. Cone wrote the songs for her debut album, 2013's Come Back, by herself and recorded them with the assistance of engineer and producer Dan Molad.
She fully intended to helm Frances Cone alone while performing with an auditioned band, and that plan seemed to be working—until she met drummer-turned-bassist Andrew Doherty on 12/12/12 and eventually came to the realization nearly a year later that he held a bit more of her attention than she had initially understood.
"When Andy joined the band, it felt like I finally had found my partner—in several ways," Cone says. "It felt so nice to have a creative match. And soon it morphed into this partnership, both professionally and  romantically—an  overwhelming  love."  Cone  and  Doherty  began  dating,  and  simultaneously started a shared creative experience that today forms the core of Frances Cone's artistic process.
"As cliched as it can be, timing is  important  to  every  aspect  of  Frances  Cone,  even  down  to  the moment we met in that really specific window of time," Doherty says. "If I'd met Christina any earlier, I don't think we would have clicked in the same way."
Drawing inspiration from Chopin and the classical and gospel music of her youth, to her modern heroes Rufus Wainwright, Patti Griffin, and Justin Vernon, as well as the "smart, emotional pop" of her friends in Lucius, Cone likens her method of songwriting to a patient, intuitive experience rather than a continuous drive.
"I never sit down and say, 'I want to write a song about this today,' which I've learned is something many people do," she says. "I see the really clear intentions a lot of people go into making music with, but I don't share that. Every song is a journey I go through, and when I get to the end I usually realize what the song is about."
Horizon Records has Late Riser in-stock on CD and vinyl LP from Thirty Tigers, and we're stoked to hear the live versions of these haunting songs on March 9th!