Expanding Horizons: 3o years haven't dimmed Horizon Records' Gene Berger's passion for music
Posted by The Greenville News on Friday, November 18, 2005 
As corporate headquarters go, the stuffy room at the back of Horizon Records is more utilitarian than showplace.
Vertical rows of vinyl record albums line the floor and cover most of the available carpet, forcing visitors to snake through the accumulation like rats in a maze. Old concert posters, music company promotional photos, a rack of hundreds of CDs, and random bits of historic musical bric-a-brac cover the walls.
Ensconced behind a worn wooden desk in this haphazard amalgamation, sipping his umpteenth cup of coffee of the day from a white mug emblazoned with: "Keep Austin Weird," is Gene Berger. Thirty-four years of the music business behind him, who knows how many to come… Read Full Story

GENE
"The Dubmaster"
Owner, founder, resident Mahler fanatic since 1975. Loves jazz, bluegrass, worldbeat, and old geezer blues rock by Canned Heat or Johnny Winter. Obsessed with 60s and 70s era John Lee Hooker and cheap pre-owned classical CDS. Yes he's still crazy after all these years so don't ask him about the Eagles.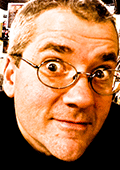 MARTIN
Clint Eastwood aficionado. Owner of largest jazz CD collection in Southeast. Keeps the system consistent several days a week, plus most Sundays and has been doing so here since 1994. Martin is known to some as Coach K. Walks to work from North Main Street neighborhood.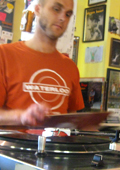 MARCUS
DJ Marcus tag teams (with Martin) in here nearly every Tuesday night for years, spinning Rare Soul, Funk, Jazz, Latin, Reggae, and Blues from 7-9pm. He's been standing behind the counter at the turntables lookin' cool for so long we just sorta let him start ringing the register. Don't let his low key quiet demeanor fool ya.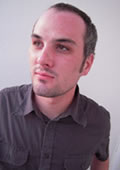 DREW
Manifest refugee, rockin' guitar player, slinging brews at The Irish Pub and ringing tunes at Horizon, this animal lover, history buff and 90's alt aficionado – always plays Built To Spill, Low, Murder By Death + all incarnations of Mac McCaughan. He's cool, calm and steady as she goes…
WILL
Just signed on as Horizon Records next chapter team member. Super positive, obsessive record collector, beat maker, musician and father of twin young ones. A recording/live sound engineer, passionate about helping people find the next record that will change their lives forever! From bluegrass to boom bap, Will loves it all!!!

CHUCK
Record Store veteran, musician, vinyl enthusiast! Bringing 10 years of prior record store experience and knowledge. Interested in all things from Jazz to Reggae to Power Pop with a dash of Mod/Pysch to Post Punk!

JB
JB "the Indicator" aka John Byce, drummer extraordinaire for the Excons & many others has joined our crew. An avid music collector, a bodacious drummer a true connoisseur of sonic wonderment trends in modern rock and related music walks among us most Thursdays.

KATIE
"Worships at the Allman Bros. altar and believes that Duane Allman is up above controlling the weather for outdoor gigs. If you ask her nicely, she'll put in a word if it looks like rain at your show. Will passionately advocate Ryan Adams & The Cardinals & U2. A voracious music lover who will ask you what you're listening to. Has been to more concerts than you."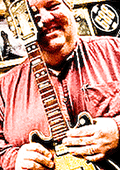 STEVE
"The Zubmaster"
Entered Horizon as auxiliary retail clerk but soon rose to the calling of veteran Scottish sound engineer and resident New Wave guru. Swears by Costello, Swimming Pool Cues, Nick Lowe, Robyn Hitchcock, and owns way too many Sparks LPs.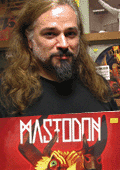 BRIAN
Brian spent eight plus years here at Horizon, to our great benefit. He's since moved on, but he's on the All-Star roster, for sure.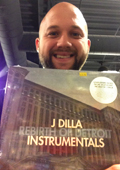 BRIAN B (aka) Detroit Brian
Brian's been visiting the store on Tuesday nights for 3 years and finally decided to pick up some shifts. He's from the burbs' outside Detroit and is a sucker for some raw Mississippi Delta blues. When he's free, you can probably find him traveling to Athens or Asheville for a cheap show and a good beer.
AARON
Previously often seen inhaling black coffee and dreaming of the next song while gazing at dusty album jackets and forgotten gems. Our rambling songsmith is now embedded in Nashville the land of Grimey's pursuing music things and the elusive cultural epiphany of a large Southern music town. Aaron continues to release original songs and written content as Aaron Berg and hip-hop as mountainwalker. and now working at The Groove in East Nashville, a really hip indie record store.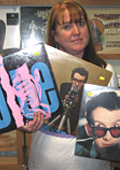 ANGIE
Angie's been around the store since late 70s/early 80s. Got lost along the way for about 15 years in Los Angeles in the smog — we will refer to that era as "THE MISSING YEARS". Currently here very rarely, mostly in-stores, special events or to bring Gene M&Ms. Fanatical about anything to do with The Church and/or Steve Kilbey and most things 80's. Made Gene talk in unknown tongue once when she played an Elton John CD in-store.
CAROLINE
ok, Caroline is now off to Minneapolis for grad studies and possible hanging out at Electric Fetus.  Hoping she will be here for Black Fridays and RSD. She had worked wonders here since escaping Greenville in pursuit of university life in Columbia, graduating and returning thereafter. Always plays a LOT of Aretha Franklin, Sleater Kinney, Jack White (all/any things Jack White), and remains obsessed with Neutral Milk Hotel. Digging Sleigh Bells, Best Coast, Wavves and Beastie Boys. Aspiring journalist and resident trend setter in training.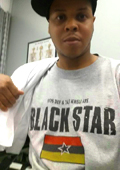 MARLON
Resident certified crate digger and full time aficionado of Hip-Hop, RnB, Funk, And Jazz; a vinyl hound deluxe (will slow for monster cassette tapes) and yes, he's just a super people person, conspiring with Gene constantly for more Crusaders, Bobby Hutcherson and Madlib projects and related type type stuff.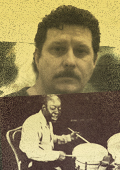 JOEL
Our in-house outsourced graphic operative. Illustrator, painter, social media mercenary. The guy who makes all our emails, blogs and graphics sparkle. Musically he's all up in early New Orleans jazz (Baby Dodds etc), NOLA street/busker music, jug bands and plays in the Fine Art Ramblers! Fascinated with drums, hand drumming, percussion, found sound. "The world is a drum" –Kenny Malone.
RUSS
Worked at Horizon back in the day (whenever that was) left our store to pursue the magic of working in wood, carving, turning, building furniture and eventually resorted to luthier activities. Global renowned Ukulele craftsman is born! In last few years has been our esteemed and beloved retail carpenter deluxe on covert missions to make us the awesome-est fixtured indie store in the land. Says, "A ukulele can sound giddy, saucy and melancholic. They are easy to play. They are not toys." Sadly to us here and so many followers in Greenville and beyond we lost our beloved Russ September 2015 after a near 2 year cancer experience.
Visit Friends Of Russ