We've got the "eclectic" angle covered with this week's New Releases. Got some heavy-rock from Baroness, some fresh-from-the-vault folk from Cass McCombs, the hottest rapper around (Pusha T) has a new album, and there's even a classical phenom for Gene to geek out on. Read on…
NEW GOODIES
BARONESS, Purple (CD/LP)
Anthemic, riff-heavy hard-rockers speaker-splitting new album. Free bonus limited-edition cassette with CD/LP purchase
CAGE THE ELEPHANT, Tell Me I'm Pretty (CD/LP)
Tight, wiry indie-rock from Matthew Shultz & Co.
CASS MCCOMBS, Folk Set Apart (CD/LP)
A rarities & B-sides collection from one of the most prolific and talented folkers of the last decade.
MONICA, Code Red (CD)
New school R&B diva returns.
PUSHA T, King Push (CD)
Red-hot rapper, game changing lyricist.
Gene's Corner:
SEONG-JIN CHO, Winner: 17th International Chopin Piano Competition Warsaw 2015 (CD)
Live album captures dazzling young classical pianist. This here's a Gene pick.
Additional Tasty Re-issues & Re-Stocks.
Gene Pick!
ART BLAKEY:
The Complete Blue Note Recordings (1954-57) (CD)
The Complete Blue Note Recordings (1957-60)  (CD)
The Complete Blue Note Recordings (1960-62) (CD)
What else do you need to know, other than Blue Note has done it again, with three incredible sets of the Jazz Messenger and legendary drummer/bandleader's prime-period work.
AL COHN & DEXTER GORDON, True Blue/Silver Blue (CD)
Two classic collaborations from two jazz masters, available together on CD for the first time.

ELMORE JAMES, The Complete Singles A's & B's, (2xCD)
Two prime discs of the "Dust My Broom" bluesman's ferocious slide guitar and soulful vocals.
SPOON, Gimme Fiction (CD/LP)
10th anniversary reissue of Britt Daniel & Co.  richly arranged, near-orchestral work of apocalyptic beauty.
And don't forget these still-new platters that matter!
BRAD MEHLDAU, 10 Years Solo Live (CD)
In the event that you can pry this one out of Gene's hands, you'll have yourself an expansively annotated 4-disc set charting the course of one of the most talented, melodic, unpredictable classical pianists of the last few decades. There are no boundaries for Mr. Mehldau, only more great music to play.
GRIMES, Art Angels (CD/LP)
The Matador Records singer/songwriter twists mall pop, 80's electronics and rock jams into her own kaleidoscopic vision.
JOHHNY MARR, Adrenalin Baby: Johnny Marr Live
The former Smiths guitarist does his debut solo album right: 17 tracks, recorded live in concert!
JENNYLEE, Right On (CD/LP)
Warpaint bassist goes solo with hypnotic, groove-heavy solo platter.
SHOVELS & ROPE, Busted Jukebox, Vol. 1 (CD)
The delightful duo collaborates with J. Roddy Walston, Butch Walker, Shakey Graves and more on some of their favorite covers.
RANDALL BRAMBLETT, Devil Music (CD/LP)
If you saw his show at The Bohemian last weekend, you know this is a killer album.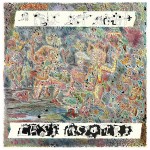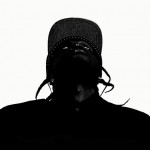 Coming Soon:
DAVID BOWIE, Blackstar (1/8)
JASON MARSALIS, Heirs Of The Crescent City (1/8)
BOB MARGOLIN, My Road (1/8)