A small but fierce batch of new stuff this week. We've got the new Waxahatchee and some great jazz from Cyrus Chestnut and the immortal Charles Lloyd, and there's even some ECM Records goodness from Stephen Micus, provided you can wrestle it away from Gene. And check those reissues! Read on….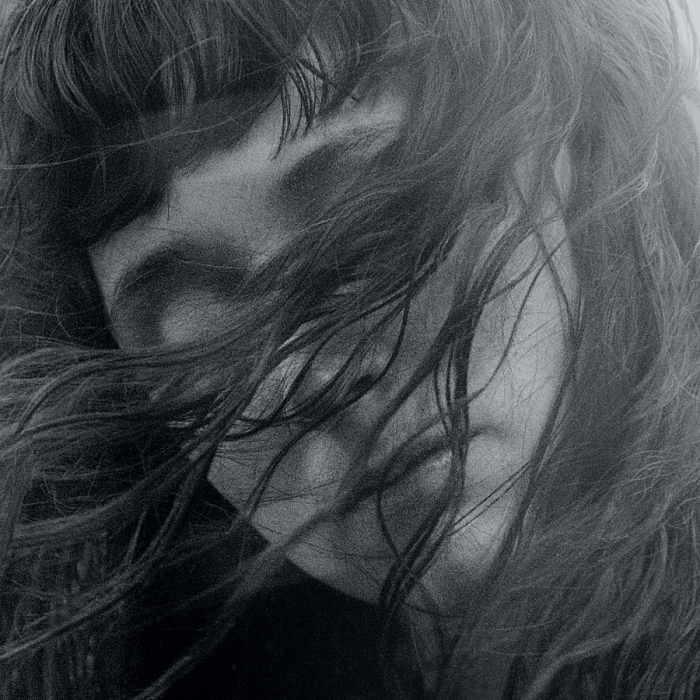 WAXAHATCHEE, Out In The Storm (CD/LP)
Katie Crutchfield, the Alabama-born singer-songwriter behind Waxahatchee, has always tended towards introspection. Over the course of three well received albums, she has traded in the sort of laceratingly honest indie that to the listener feels horribly, yet compellingly intimate. So, the news that album number four is a breakup album, recorded, per the press release, "amidst the dissolution of a noxious relationship", could cause some concern. Just what self-flagellatory depths are likely to be plumbed here? We needn't have worried. Out in the Storm, while as frank as Crutchfield's earlier albums, also sees her kicking back against the person who wronged her. Musically it offers some of her most robust work to date, her chiming alt-rock melodies ballasted by a full band that includes her sister Allison. There's also a confrontational quality to Crutchfield's lyrics, a sense that she's willing to scrutinise the failings of others as readily as she would her own. "When you viciously crave captivation, you set the tone / You will mimic a martyr, quiet and left alone," she snarls on No Question. When she finally cuts ties on album closer Fade, it feels as if a cloud has lifted. "You interrupt, you yell in my face / But you finally hear me say that I'll walk / I'm walking away." For Crutchfield it's cathartic; for the rest of us it's captivating.

SHABAZZ PALACES
Quazarz Vs. The Jealous Machines (CD/LP)
Quazarz came to the Earth from somewhere else, a musical ambassador from his place to ours. Somehow, through fire or through fury, the Palaceer of Shabazz Palaces caught wind of the tale, and it is through his prism that we hear the story. Coming from a simpler, more essential, innocent place, the hero could not make heads nor tails of most advancements. From an aerial view, he saw that a good percentage of earthly vibrations were on very small squares and it became his belief that this world was very disposable and the spans short. His opinion was not of anything good nor bad but simply the truth. The machines—he noted—though at the behest of their master's voice, are scorned, and jealous as all hell. And so the tale is told while surfing on the board of Shabazz Palaces, with its sturdy base angled for takeoff on a new trajectory. There is new blood and space and room to be different and have different assets and different art and different ways to talk and also open up some space inside to do something new. There are pages and there are drawings, and color and faces and inked dialogues written in ancient futuristic hieroglyph. There are scales and there is melody and there are Sunny days and there is Darkness, but that—it should be noted—to the Palaceer is not a lack of illumination or brightness. Maybe it is dark, but in it is always optimism and joy, a bright darkness and a full, hopeful one as well.
Quazarz: Born On A Gangster Star (CD/LP)
Born on a Gangster Star came into the world in a big damn hurry, like nightfall on an island. You can see it happening, but then again it's so gradual that the next thing you know—it's dark. Imbued with the energy and ideas from all the creative embers floating in the atmosphere like fireflies, Shabazz Palaces recorded this entire album over the course of two weeks with Blood in Seattle. New gear and new equipment disintegrated comfort zones into dust and a new path appeared in the rubble.
LO TOM, Lo Tom (CD/LP)
Overflowing with a confidently relaxed cool and an absolute lack of pretense or veneer, Lo Tom's debut somehow feels both enthusiastically self-assured and deceptively effortless (though I suspect the former is far truer than the latter). That comfortable ease with which the band unfolds their slinky guitar-and-drum interplay on "Find the Shrine" or adds the perfect splash of drunken swagger to "Bubblegum" is a testament not only to each member's multi-decade commitment to their own craft, but also to the impressive spider-web of collaboration they have spun playing on each other's various projects over the years.
CYRUS CHESTNUT, There's A Sweet, Sweet Spirit (CD)
A decorated veteran of the Betty Carter Trio, pianist Cyrus Chestnut came out the experience relatively unscathed with a style and directive clearly his own. It's one steeped in the gospel church traditions of his native Baltimore, but also enlivened by an open ear aimed at a multitude of other influences. He has enjoyed stints with the Lincoln Center Jazz Orchestra, Vanessa Williams, Freddie Hubbard and Joe Lovano. He also speaks fondly of his valuable tenures with vocalists Jon Hendricks and Joe Williams. With the fleetness of Bud Powell and his own distinctive two-handed lushly impressionistic harmonies, Cyrus offers an imaginative setlist with his long-time friends Buster Williams and Lenny White and together they breathe new life into the vernerable jazz piano trio format.
VARIOUS ARTISTS, Soul Jazz Records Presents Space Energy & Light (CD/LP)
Soul Jazz Records' new Space, Energy and Light is a collection of music by early electronic and synthesizer pioneers (from the 1960s through the 1970s), mid-1970s proto-new age gurus and 1980s guerrilla D-I-Y cassette-era electronic artists, spanning in total over a near 30-year time frame. All of these artists used electronic advancements in music technology as a means of exploring not only space and the idea of the future, but also of looking inwards to the soul and of creating music in harmony with the natural world. From computer software and hardware experimentalists and sound pioneers such as Laurie Spiegel and Kevin Braheny, as well as Mother Mallard's Portable Masterpiece Company – the first synthesizer ensemble created in collaboration with Robert Moog – through to the earliest musique concrète experimentation of Tod Dockstader, the album shows how technological advancements and creative artistic expression went hand in hand.
LAIBACH, Also Sprach Zarathrustra (CD/LP)
SQURL, EP #260 (CD/LP)
SILVERSTEIN, Dead Reflection (CD/LP)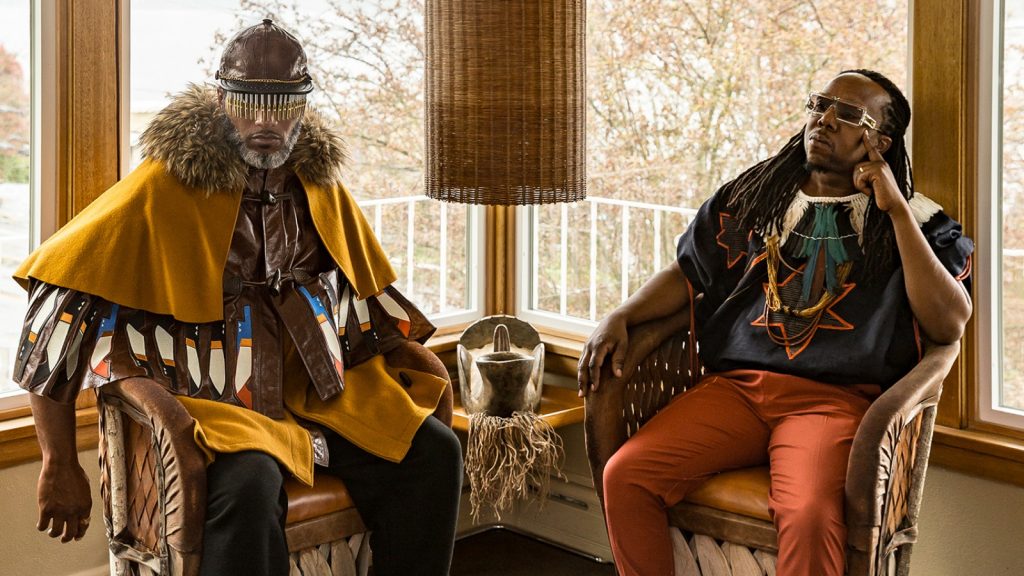 Gene's Jazz/Classical Corner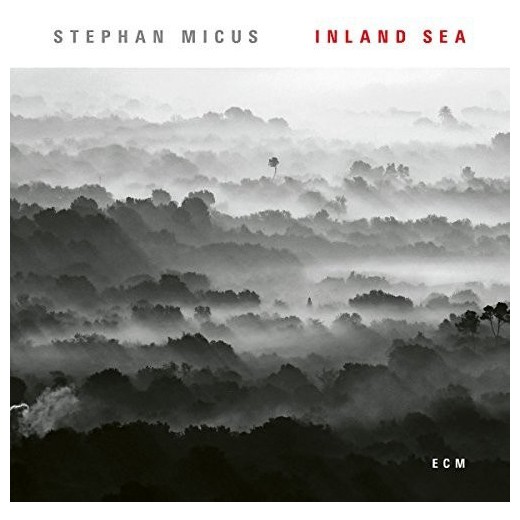 STEPHAN MICUS, Inland Sea (CD)
Inland Sea is Stephan Micus' 22nd solo album for ECM, each one taking his audience on musical journeys to far-flung places and unique sound worlds. For decades, he has been travelling, collecting and studying musical instruments from all over the world and creating new music for them. Micus often combines instruments from different cultures and continents that would never normally be played together, adapting and extending them, and rarely playing them in a traditional manner. The instruments then become a cast of characters that help tell the particular story of that album. While he plays nine different instruments on Inland Sea, the lead role belongs to the nyckelharpa – a keyed fiddle from Sweden, with an array of other instruments and vocals providing layers and textures throughout.
STEPS AHEAD, Steppin' Out (CD)
The legacy of Mike Mainieri's and the late Michael Brecker's Steps Ahead, one of the most inventive groups in 1980s jazz-rock, was delightfully rekindled in a reunion band at Ronnie Scott's in London this summer. Here's a stirring orchestral angle on the group's classic material, rearranged by Michael Abene for Cologne's famous WDR Big Band, with the sleekly swinging vibraphonist Mainieri still in the driving seat. Don Grolnick's laconic, Wayne Shorter-like Pools and the soul-funky Blue Montreux fire up scalding tenor-sax forays from Bill Evans (one of the best Breckeresque specialists in this idiom, and the album's solo star), while the beautiful, country-tinged Self Portrait gets a sumptuous Abene arrangement and gracefully urgent solos from guitarist Chuck Loeb, Mainieri and Evans. The whippy, playful Oops features some thrilling uptempo tenor badinage between Evans and the WDR's Paul Heller after Mainieri's glittering vibes break. This set has plenty enough horn-power, enthusiasm and improv invention to spare.
LEONID KOGAN, Kogan Plays Russian Music (2xCD)
Russian violinist Leonid Kogan legendary virtuosity shines on this program of works by Prokofiev, Khachaturian, Khrennikov, Weinberg & Denisov.
KILLER REISSUES:
JOHN COLTRANE, Giant Steps (Mono) (CD)
This mono album covers the time when Coltrane — after playing on Miles Davis' Kind Of Blue — was moving away from the life of a sideman and embracing the role of bandleader. The music he recorded at Atlantic features some of his finest work, including the exuberant "Giant Steps.
NICK LOWE
Abominable Snowman (CD/LP)
Nick The Knife (CD/LP)
After marrying singer Carlene Carter (Johnny Cash's stepdaughter) in 1979, Lowe recorded a single album with Rockpile, 1980's Seconds of Pleasure, the band enjoying a modest hit when the album charted Top 30 in the U.S. After the break-up of Rockpile (whose members had also played played on various Lowe and Edmunds solo LPs), Lowe returned to his solo career with Nick the Knife. Recruiting former Rockpile bandmates Billy Bremner (guitar) and Terry Williams (drums), Lowe brought friends like guitarist Martin Belmont (from the Rumour) and keyboardists Steve Nieve (the Attractions) and Paul Carrack (Squeeze) into the studio. Nick the Knife features a solid set of Lowe's pop-rock originals (including two songs co-written with Carter, who also sings on the album) as well as a version of the Rockpile song "Heart." The following year's The Abominable Showman found Lowe returning to his pub-rock roots, recording with a stripped-down band that included Belmont, Carrack, and drummer Bobby Irwin, who formed the core of Lowe's Cowboy Outfit backing band throughout the decade. The album offers up some fine rockin' country-tinged moments and a few great songs like "Ragin' Eyes," "We Want Action," and "Time Wounds All Heels," the last two co-written with Carter. A cover of Moon Martin's "Paid the Price" fits nicely on the track list.
Reissues of both of these long out-of-print albums is certainly welcome, and comes at a nice time as Lowe's friends and Yep Roc labelmate's Los Straitjackets will be releasing their tribute to the songwriter with their new album, What's So Funny About Peace, Love and …Los Straitjackets. It's the year of Nick Lowe, y'all!
ELMORE JAMES, The Best Of Elmore James (CD)
COMING SOON:
JOHN MAYALL, Blues For The Last Days (7/21)
NIGHTHAWKS, All You Gotta Do (7/21)
And don't forget these STILL-NEW platters that matter!
RANDALL BRAMBLETT, Juke Joint At The Edge Of The World (CD/LP)
Over four decades and tens of thousands of road miles after singer/songwriter/multi-instrumentalist Randall Bramblett released his first solo album, disc number 11 shows no sign of the wear and tear that being a professional musician for nearly your entire working life can take on even the sturdiest human. Sure, there was a 12 year solo layoff between 1976 and '98; but that time was filled as a member of both Sea Level and Steve Winwood's backing ensemble, the latter gig lasting 16 years. And since signing with New West back in 2001, Bramblett has been churning out terrific, tuneful, often gritty and always idiosyncratic if under-the-radar work with regularity. Bramblett shows no sign of slowing down as he and his band, comprised primarily of long-time sidemen like drummer/co-producer Gerry Hanson, bassist Michael C. Steele and guitarist Davis Causey, run through ten more reasons why the once sideman/now frontman is a classy, roots rocking journeyman on the verge of breaking out. Musically, the album's combination of Steely Dan twisted jazz (especially on the smooth groove of "Pot Hole on Main Street"), Traffic-styled psychedelics and Beck influenced lyrical weirdness (Bramblett covers Beck's bizarre "Devil's Haircut" as his first recorded non-original) remains compelling and inventive. Unlike 2015's Devil Music that featured recognizeable sidemen like Mark Knopfler, Derek Trucks and old Sea Level buddy Chuck Leavell, he sticks with his veteran touring band. That provides a looser feel on tracks like the wiry, horn enhanced jazz/funk of "Garbage Man" and "Fine" with its harder edged rock, washes of organ and Bramblett's synthesized sax. Like its haunting yet amusing title, Juke Joint at the End of the World is both familiar and oblique, simmering in Bramblett's established style while bringing energy and imaginative passion to the table that, this far into his extensive career, is refreshing and even revelatory.
RADIOHEAD, OK Computer OKNOTOK 1997-2017 (2xCD/3xLP)
Great records can conjure the illusion of being tailored specifically to whatever era the listener is in. Declaring "Karma police, arrest this man!" alongside couplets like "Ambition makes you look pretty ugly/Kicking, squealing Gucci little piggy," as transcendent melodies vie with outbursts of anxiety and depression, OK Computer sounds pretty relevant right about now. Over the past 20 years, it always has. The news of this reissue – remastered to  great improvement over its prior masterful version – is a trio of unreleased songs long-awaited by Radiohead heads. All were recorded around the time of OK Computer; all are unimpeachably first-rate; and yet, all were sensibly left off the original. Nevertheless, they complete the picture of one of rock's greatest bands cresting their first creative peak. "I Promise" is a simple pledge of devotion, set to steel-string acoustic guitar with a frosting of Mellotron and some tremendous falsetto swoops by Thom Yorke; drummer Ed O'Brien once likened it to a Roy Orbison song, which is about right. It probably would've been too straightforward for the LP, and might have competed with the gleaming "No Surprises" as the set's crown jewel, minus the emotional bitters. "Man of War" made a fragmented appearance as a work-in-progress, with slightly different lyrics, in the band documentary Meeting People Is Easy, and has been a mule-kick live number since 1995, when it was known as "Big Boots," Yorke slurring the "drunken confessions" section and erupting with howls to match the crushing guitars (see the Italian TV broadcast clip bouncing around YouTube). With a trace theme that seems to be about fame's poison, it would've made for a weird narrative fit on OKC. But with its sparkling tick-tock rhythm (Dark Side of the Moon, especially "Time," looms large), Jonny Greenwood's swaggering rock-dude guitar squeals, and one of Yorke's greatest bits of lyrical surrealism ("When you come home, I'll bake you a cake, made of all their eyes"), it's an after-the-fact classic.
MELVINS, Walk With Love & Death (2xCD/2xLP)
Most bands grow more sedate with age; Melvins just seem to get sludgier. Twenty-five albums in, the band have long since perfected a sound that's as dense as a neutron star. Death, the first disc of new double-album A Walk With Love and Death, continues the trend, with molasses-thick riffs played at a catatonic pace, punctuated by the slightest hint of a skewed melody on the likes of the magnificently titled lead single Christ Hammer. The intriguing outlier here, though, is the second disc, Love. The accompaniment to an avant garde short film, it comprises a series of sound collages, guitar spasms and bursts of howled spoken word that, taken together, resemble someone performing an exorcism in an underpass. While the band have dabbled in such outre experimentation before, most notably on Pigs of the Roman Empire, their 2004 collaboration with noise veteran Lustmord, this is perhaps their most fully realized version yet. It's utterly uncompromising and very much for a select audience, but it is hard not to admire the band's continued willingness to bash at the boundaries of extreme music.
TORO Y MOI, Boo Boo (CD/LP)
Boo Boo is an album about isolation, but even when he's singing about heartbroken, Chaz Bundick doesn't sound heartbroken. There's always this sense that, as down as he might feel, he's still living better than when he was before. "My baby got fed up with my ego," he sighs, but then offers this: "Wasn't even thinking we were going worldwide / Figured it was better than the Southern life." There aren't many singers who sound much like Bundick. His voice never rises much above a murmur, and he always gives off the sense that he's trapped in his own head, singing more to himself than to the rest of the world. But he also sounds smooth. When his calm, controlled tenor lifts up into falsetto, it's effortless, almost slick. Listening to him, you don't get the sense that you're hearing a man in pain. Instead, he sounds like a cool, confident virtuoso who's pulling from a vast musical knowledge, grabbing whatever works and turning it into something sticky and fluid.