This just in:
LIVE FROM A MOON SHAPED POOL.
A UNIQUE RADIOHEAD EVENT TOOK PLACE ON FRIDAY JUNE 17th AT RECORD STORES GLOBALLY, FEATURING AN EXCLUSIVE DAY LONG AUDIO STREAM FROM THE BAND, COMPETITIONS, INSTRUCTIONAL ARTWORKS AND MORE.
Horizon was thrilled to be one of the indie retailers to present an exclusive audio stream of material specially curated by the band, as well as a unique broadcast of a Radiohead live performance.
And Radiohead's new album, A Moon Shaped Pool, more than justified the event. The album continues down the fascinating post-major-label path they've been treading for more than a decade. Turning away from simple guitar-rock and electronics, Radiohead has turned towards wide-screen orchestration, creating soundscapes and soundtracks for the movies in their minds. It's yet another left turn from a band that specializes in the unexpected.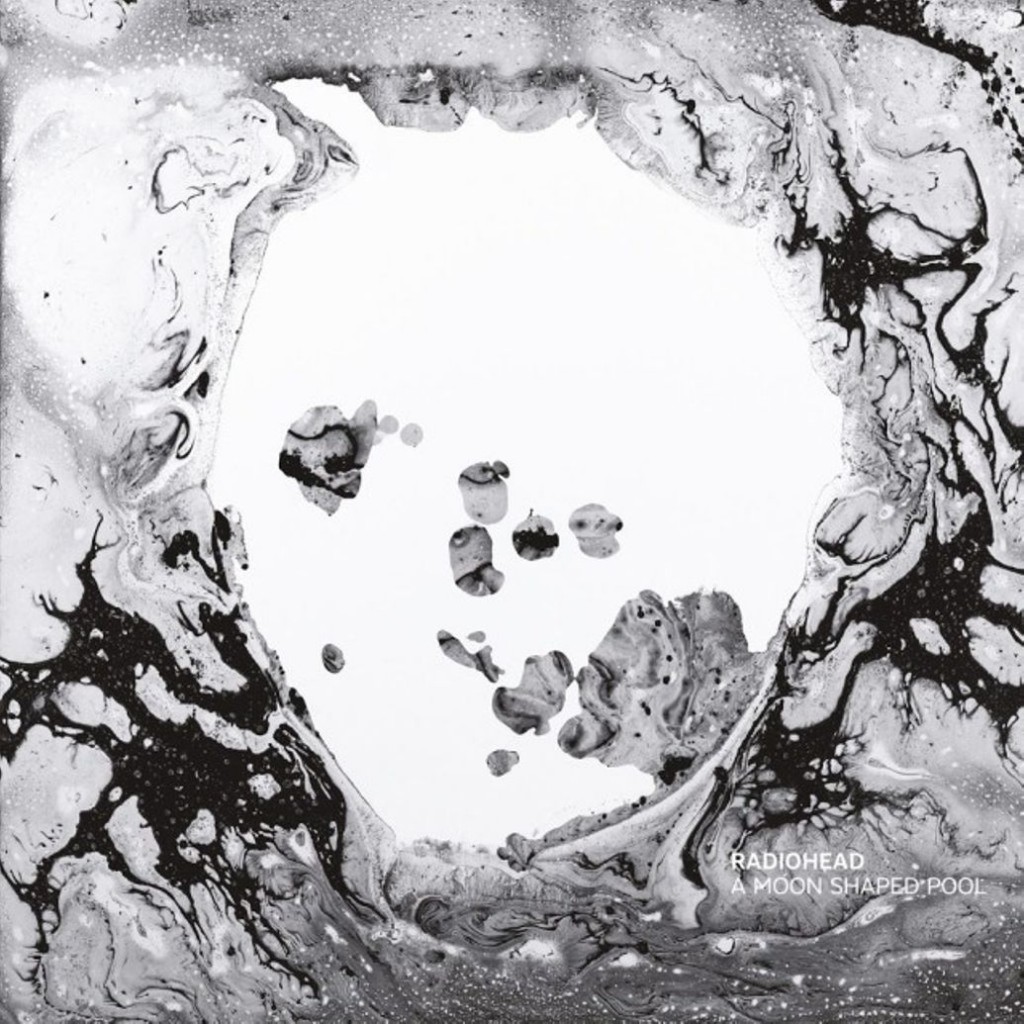 There are bands, and then there are artists, and we at Horizon believe that Radiohead falls firmly into the latter category. Over the course of nine albums, this quintet has reshaped their music, and the music world in general, at every turn.
From the alt-rock guitar heaven of The Bends to the sheer icy brilliance of OK Computer to the astounding reinvention of Kid A to the free-form experimentation of The King Of Limbs, this is a group that refuses to coast. They continue to create, innovate and break artistic boundaries at will.
HORIZON WILL RECEIVE AN EXCLUSIVE INDIE-RETAIL-ONLY WHITE VINYL VERSION of A Moon Shaped Pool on Friday, June 17th, along with the CD version, and we're thrilled to hear the next chapter in Radiohead's evolution.
"The album is framed by two older pieces of music that act as gateways to the darker, unfamiliar waters within. Opener "Burn the Witch" has been floating around, in some form or another, since Kid A. "This is a low-flying panic attack," Yorke announces, explicitly linking to the bad old days of air crashes, iron lungs, and wolves at doors. (In fact, several of the song's lyrics—"avoid all eye contact," "cheer at the gallows"—first appeared in the album art to 2003's anti-Bush polemic Hail to the Thief.) Meanwhile, Jonny Greenwood's brittle modernist string arrangement reinforces the angst, turning the orchestra into a giant pair of gnashing teeth. It's a vintage splash of Radiohead stomach acid, a cloud of gnats unleashed in your cranial nerves." Jayson Greene, Pitchfork
The record's most emblematic and powerful piece, however, might be it's slightest. "Glass Eyes" is a chamber music miniature, almost a fragment, a piano plea wrapped in strings rising to the surface of digital sea. "Hey it's me/I just got off the train/A frightening place… faces are concrete grey," Yorke begins, like a cel phone call from an empty station stop. He admits a panic attack coming on (again). The masculine vulnerability is remarkable – it's a song you want to hear Frank Ocean sing. But it's a quintessential Radiohead moment, one character's loneliness transmitting an overwhelming sort of collective empathy. The song ends as diaphanously as it begins, Yorke's voice disappearing behind a veil of violins and violas like celestial static, a dangling conversation. You want to stop what you're doing to hear it again, and again, to get to the bottom of it and simply savor its hand-cobbled beauty; to reestablish the human connection, or at least the model of one. The entire record—which might prove the most listenable in the band's catalog—is like that; it seems to be the point, in fact. And after I hear it a few dozen more times, something I look forward to, I'll see if I'm correct." – Will Hermes, Rolling Stone
"The songs thrive on their coalition, melding Mr. Yorke's troubled words and aching melodies with Mr. Greenwood's textural mastery (including, presumably, the string arrangements) and the self-effacing contributions of the rest of the band. Both Mr. Yorke and Mr. Greenwood are relentlessly inquisitive listeners, lovers of melody and explorers of idioms, makers of puzzles who don't shy away from emotion." – Jon Parales, New York Times
The band has also begun an ambitious re-issue program, putting all eight of their previous albums out on vinyl LP and CD, with the last batch coming out the day of A Moon Shaped Pool's release.