BLACK FRIDAY 2022 was an unqualified success, and as we enter our 48th holiday season, we are so very humbled and grateful for you, our loyal customers, friends and family.
And we've still got plenty of unbelievable titles in-stock, both RSD-related and otherwise, for your browsing and shopping pleasure. Here's just a few of the titles we've got in the house right now!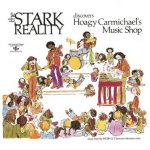 THE STARK REALITY, Discovers Hoagy Carmichael's Music Shop (2xLP)
The story of Stark Reality… Discovers The Hoagy Carmichael Music Shop begins with Hoagy Carmichael's son, Hoagy Bix Carmichael. Nearing 30 and working on Wall Street, Bix wanted to do something more worthwhile. He relocated to Boston and started working at WGBH, one of the country's most innovative PBS stations. There he met Monty Stark, WGBH's resident "music man." When Bix set out to create an all new WGBH program, Hoagy Carmichael's Music Shop, a children's show revolving around his father's 1958 children's album Hoagy Carmichael's Havin' A Party, Stark was tapped to do the music. The resulting reimagination of Hoagy Carmichael's recording was used for the show, and issued on jazz pianist Ahmad Jamal's AJP label. The recording features Monty Stark on vibes, saxophonist Carl Atkins, Phil Morrison on bass, Vinnie Johnson on drums and John Abercrombie on guitar. For RSD Black Friday, Now-Again Records debuts a fresh reissue of this fascinating link between the great American song book, the jazz rock movement of the late '60s/early '70s and even hip-hop, being that Stark Reality… Discovers The Hoagy Carmichael Music Shop has been sampled by artists such as the Black Eyed Peas, Large Professor, J-Live and Madlib. Includes 12" booklet with details, history and rare photos.

MOSE ALLISON, Live 1978 (LP)
Jazz and blues pianist/vocalist/composer Mose Allison has been described as "one of the finest songwriters of 20th century blues." This 1978 live recording features Allison playing his usual repertoire, in a trio with bassist Tom Rutley (bass) and drummer Jerry Granelli (drums). Since Allison only recorded one album during the years 1973 to 1981, this well-recorded live set is quite valuable. Most of the material is fairly familiar, but the singer's spirited delivery and interplay with the audience make this recording rare. It ain't about technology, it's about these transcendent versions of Allison classics performed with sidemen who get it, for people who dig it — the real deal. Highlights include "Wildman on the Loose," "Swinging Machine," "I Live the Life I Love," "I Ain't Got Nothin' But the Blues" and "Your Mind Is on Vacation." Recorded Live March 26, 1978 at the Showboat Lounge, Silver Springs, MD.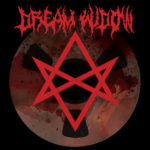 DREAM WIDOW, Dream Widow (LP)
Thanks to Foo Fighter Dave Grohl and friends, DREAM WIDOW lives. DREAM WIDOW is the malevolent creation of Dave Grohl (handling vocals, guitar, bass and drums) and lead guitarist Jim Rota of Fireball Ministry renown. Assisted on a few tracks by keyboardists Rami Jaffee and Oliver Roman, Grohl and Rota make good on the sinister promise to blur the lines between reality and darkest fantasy. The name and mythos of DREAM WIDOW will be familiar to those who've laughed and screamed watching Foo Fighters' horror-comedy feature film, STUDIO 666. In the film, Foo Fighters attempt to record their newest album in the same house where the legendary — and fictional — DREAM WIDOW met its tragic and untimely end — with hilariously horrifying consequences. The vinyl version of this eight-song collection is a limited pressing exclusive to independent record stores for RSD Black Friday.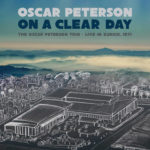 THE OSCAR PETERSON TRIO, On A Clear Day – Live in Zurich, 1971 (2xLP)
Legendary pianist and composer Oscar Peterson led a storied career, spanning over half a century with new creative heights at every turn. 1971 saw Peterson touring the world once again, joined by bassist Niels-Henning Ørsted Pedersen and drummer Louis Hayes. As heard in this never-before-released live recording from Zurich, Switzerland, the collaboration and artistry between these musicians.

GARY SARACHO, En Medio (180g LP)
This rare and underappreciated 1973 Impulse! title features a host of influential L.A. musicians and was an important element in the label's 'West Coast contingent' of the early 1970s. The album's distinct L.A. sound and energy continue to resonate in modern music circles, from the West Coast Get Down to Carlos Gabriel Niño to Mark de Clive-Lowe. Saracho became disillusioned and left the music business not long after this album was released. Now, his remarkable story and music are re-emerging, ripe for re-evaluation, with this 180g reissue.

VARIOUS ARTISTS, Jazz Dispensary: Haunted High (pink splatter vinyl LP)
Everyone's favorite Record Store Day tradition, Jazz Dispensary, is back with a surreal compilation exploring the furthest depths of outer space and one's mind. Buckle up and lean back, the weather is about to get groovy. Featuring moon shots by Flora Purim, Mongo Santamaría, Barbara Lewis and more. Pressed on pink splatter vinyl.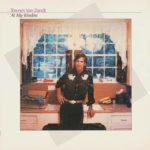 TOWNES VAN ZANDT, At My Window (sky blue vinyl 35th Anniversary Edition LP)
35th Anniversary Edition of the only Townes Van Zandt's studio album recorded in the '80s, his first for Sugar Hill Records. Featuring a collection of melancholy songs about love and heartbreak, At My Window finds Van Zandt at the height of his songwriting powers, where no sense of intimacy is lost in the grand landscapes he depicts. Pressed on sky blue vinyl for RSD Black Friday.

GRATEFUL DEAD, Wembley Empire Pool, London, England 4/7/1972 (Live) (5xLP)
Available for the first time on vinyl, the Grateful Dead opened their fames Europe '72 tour at the sold-out, cavernous Wembley Empire Pool in London. Including performances of their best-known songs, a healthy dose of music from the Skull & Roses album, and more than a half dozen songs from Jerry Garcia and Bob Weir's respective 1972 solo albums.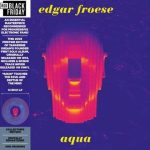 EDGAR FROESE, Aqua (blue smoke vinyl LP)
Released in 1974, Aqua is the first solo album by Tangerine Dream's frontman Edgar Froese. It is known as his most influential release as his entire advance was invested in the acquisition and development of the then-unknown sequencers and modular synthesisers. "Aqua is a work of creation that has opened many doors to the sound exploration and to the parameters in a fusion between abstract and harmony". This release has been out of print on vinyl until now. This deluxe package includes a 2005 bonus track and new album art that has never been released on vinyl.  Blue smoke vinyl with an an OBI strip, gatefold album jacket, printed inner sleeve, and replicas of the original record labels.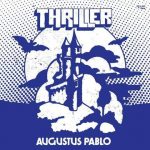 AUGUSTUS PABLO, Thriller (transparent red vinyl LP)
Thriller is the 1975 album from Augustus Pablo, the reggae visionary who popularized the use of the melodica in the genre. As the founder of multiple labels, he was a crucial part of invigorating the burgeoning dub reggae scene in its early days. The record's warm, mellow sound makes for a breezy and hypnotic listen, perfectly paired with a jazz cigarette (for those that partake). ORG Music will reissue this lost gem for the first time since the '70s on transparent red vinyl, limited to a run of 2,000 copies worldwide, exclusively for RSD Black Friday.