The throwback Southern rockers Blackberry Smoke kick off our New Releases this week, followed by a bluesy David Bromberg album, the swan song from experimental metal gurus Dillinger Escape Plan, a truly moving tribute to Italian opera by Jonas Kaufmann, a truly lovely downer from Conor Oberst and a star-studded tribute to the Night Tripper, Dr. John. Read on….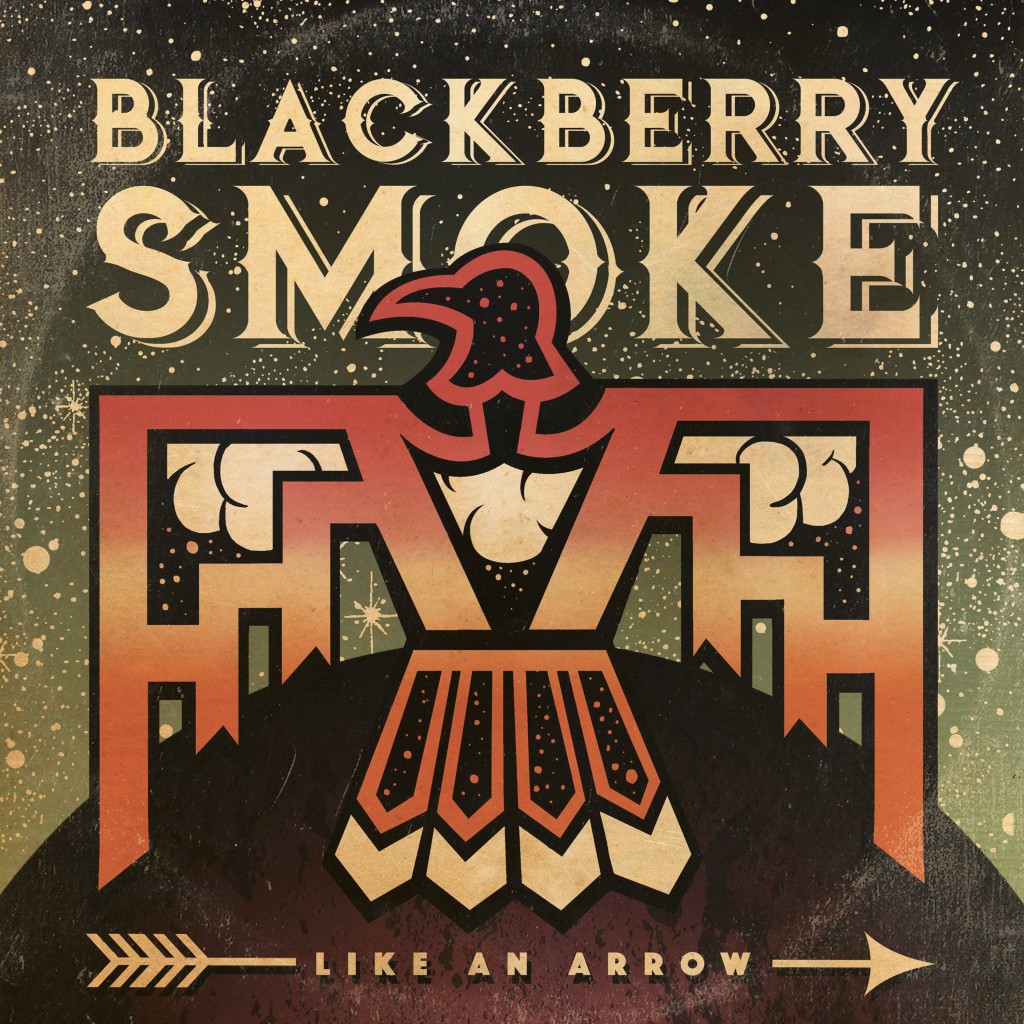 BLACKBERRY SMOKE, Like An Arrow (CD/LP)
Like An Arrow continues the trend of sonic exploration established on Blackberry Smoke's previous two releases, 2012's The Whippoorwill and 2015's chart-topping Holding All The Roses. It kicks off with the band's heaviest song to date and explores British Rock before moving on to musical stops in places like Macon, Woodstock, Muscle Shoals and Tulsa as Starr and his buddies follow the ramblin' examples of timeless, authentic acts like the Allman Brothers Band, J.J. Cale, the Band and others who define rock n' roll in all its many facets.
CONOR OBERST, Ruminations (CD/LP)
Conor Oberst's seventh LP is a refreshing renewal of the anxiety-ridden intimacy that marked his earliest work with Bright Eyes nearly 20 years ago – usually just Oberst accompanied by piano, a moody harmonica and some spare acoustic finger-picking. The stakes are getting high as he bites into midlife. "Counting Sheep" addresses a recent medical scare (the diagnosis of a cyst on his brain) and begs for a good night's rest: "Closing my eyes, counting the sheep/Gun in my mouth, trying to sleep/Everything ends, everything has to." The refusal of hope or respite in these songs often makes Ruminations feel like Oberst's Blood on the Tracks.
DAVID BROMBERG, The Blues, The Whole Blues, & Nothing But The Blues (CD/LP)
Among his many attributes, David Bromberg is a generous bandleader, and so the first guitar solo on his latest album is performed by sideman Mark Cosgrove. It's a doozy fittingly punctuated by a "Woo!" from Bromberg. There's plenty of room for the frontman to shine, too, on "The Blues, the Whole Blues and Nothing But the Blues." Bromberg has never sung better, his wise, warm warble enhanced by masterful timing and droll wit. His guitar still gets its licks in, too, whether it's an electric slide on the Chicago-style original "You Don't Have to Go," or an acoustic on Ray Charles' "A Fool for You." Maybe Bromberg is just trying to keep up with the rest of the cast. The album was recorded with his terrific band and produced by Larry Campbell, who plays acoustic slide guitar on a wonderful duet rendition of "Delia." Arrangements are tight and the mood is loose as the group covers material by Robert Johnson, Bessie Smith and Sonny Boy Williamson, among others. The liner notes include useful cut-by-cut commentary from Bromberg, who explains what Johnson meant referring to an ex-mate's "Elgin movements" in "Walkin' Blues."
DILLINGER ESCAPE PLAN, Dissociation (CD/LP)
After nearly 20 years spent pushing, pulling, coaxing, battering, tweaking and otherwise forcibly evolving the forms metal can take on, the Dillinger Escape Plan appear to be calling it a day. But, like they've done all along, they're doing it completely on their own terms. The attention to detail in the engineering and mixing is dizzying (sometimes literally) and has immense impact on the feel of the album. Dillinger are striving for, and achieving, overall sound artistry here as intentional and immersive as anything from the worlds of art-rock, pop or electronic music.
JONAS KAUFMANN, Dolce Vita (CD/LP)
On Dolce Vita, Jonas Kaufmann proves beyond doubt that he is today s finest interpreter of Italian operatic repertoire. Kaufmann may not have been born in Italy, but he is an adopted son and brings an authentic Italian spirit and understanding to the music with his own inimitable flair. Since his many childhood holidays in Italy, immersed in its history and southern temperament, Kaufmann feels very much at home in his adopted culture almost everything he brings to the opera stage stems from his passion and understanding of this Mediterranean land and its music. Dolce Vita is much broader than a Neapolitan album featuring a selection of songs drawn from Italian, Neapolitan and pop songs. The album includes the well-known classics Torna a Surriento, Volare, Core ngrato, Non ti scordar de me, Caruso and many more.
KINGS OF LEON, Walls (CD/LP)
Kings of Leon's career follows a familiar trajectory from music press-championed guitar-slinging upstarts to success towards gradual disillusion. However, the southern states boys' seventh album finds them successfully relocating their old vim and enthusiasm, and is packed with the sort of zippy verses and arena-sized choruses which resulted in Only By the Night's global domination in 2008. Opener Waste a Moment is a sibling of shoutalong signature anthem Sex on Fire, but no worse for that. Other tracks have a more Springsteenesque, storytelling feel, with occasional lyrical cliches: people are caught in traps, and told "Don't say it's over." No wheels are being reinvented here, but while much of Walls marks a return to the Kings sound of eight years ago, there is some experimentation. Reverend features an untypically pretty guitar line, and they are unusually wistful on Conversation Piece and the really lovely Muchacho, which includes the unexpected but mellifluous sound of a Kings of Leon whistling solo.
DR. JOHN, Musical Mojo Of Dr. John: A Celebration Of The Music Mac Rebennack (4xCD + DVD)
The Musical Mojo of Dr. John 4 disc CD/DVD/Blu-ray set captures a star-studded concert at New Orleans' Saenger Theatre, with Dr. John joined by a stunningly diverse assortment of notable guest artists, who perform 22 songs written, recorded and/or popularized by Dr. John during his prolific six-decade career, honoring his large and still-growing musical legacy. The performers include Bruce Springsteen, who duets with Dr. John on the 1973 smash 'Right Place Wrong Time'; Jason Isbell, who delivers a heartfelt 'Blow Wind Blow'; John Fogerty, who performs the raucous Crescent City anthem 'New Orleans'; Mavis Staples, who brings gospel fervor to 'Lay My Burden Down'; Widespread Panic, who lend musical muscle to 'Familiar Reality'; and Ryan Bingham, who delivers a haunting 'Back by the River.' Fittingly, The Musical Mojo of Dr. John also features memorable performances by several New Orleans legends, including Allen Toussaint, Irma Thomas, Terence Blanchard, John Boutté, Big Chief Monk Boudreaux, the Dirty Dozen Brass Band, George Porter Jr. and Zigaboo Modeliste of the Meters, and Aaron, Charles and Cyril Neville. Bassist Don Was served as the project's musical director, leading an all-star house band that also included Allman Brothers Band/Rolling Stones keyboardist Chuck Leavell, renowned NOLA pianist John Gros, Funky Meters guitarist Brian Stoltz and journeyman drummer Kenny Aronoff, as well as Dr. John's longstanding musical compatriot, trombonist Sarah Morrow.

VARIOUS ARTISTS, Studio One Radio Show (CD/LP)
For the first time on ever, these two rare shows originally recorded by Studio One for the Jamaica Broadcasting Corporation have been issued on CD. Winston "The Whip" Williams is your host as the sounds of 1977–78 Jamaica burst through your speakers via "Be a Man" Heptones, "Free" Burning Spear, "Great GuGu Muga" the Boss, "Oh Me Oh My" Jerry Jones, "Got to Be Sure" Horace Andy, "Peace Treaty" Sugar Minott, "I'll Be Waitin'" Alton Ellis, "Love Is All" Carlton & the Shoes and more! Studio One.

SUZANNE VEGA, Lover Beloved: Songs from An Evening with Carson McCullers(CD/LP)
A huge inspiration for Vega, author Carson McCullers explored issues of sexuality, race and mental illness in 1940s and 50s America. Her four novels and myriad short stories and plays, often center on societies downtrodden begotten characters, painting empathetic portraits of outcasts and the disenfranchised. Suzanne has recorded 10 songs inspired by McCullers work, co-written with Duncan Sheik.
GUCCI MANE, Woptober (CD)
LEON REDBONE, Long Way From Home (CD/LP)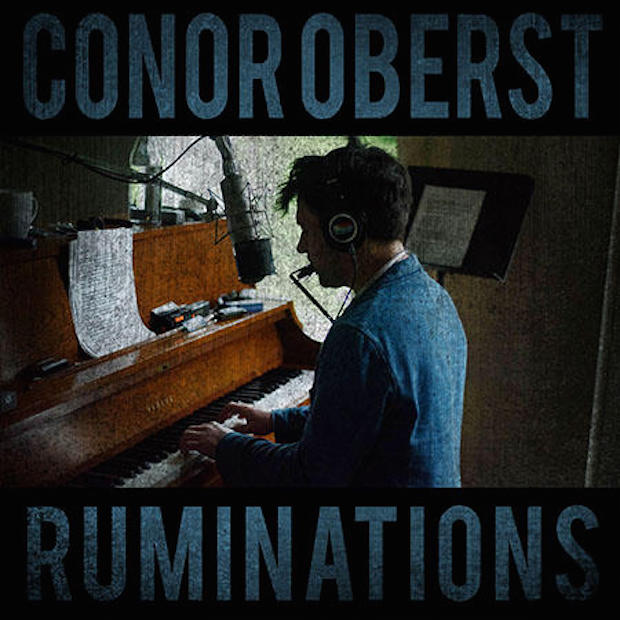 KILLER REISSUES:
BIG STAR, Complete Third (LP)
After almost a decade of searching for unheard session recordings for Big Star's third album, the wait for the results is finally over. While some demos and alternate versions of songs have dribbled out over the years on various compilations, all extant recordings made for the album are presented here for the first time in Complete Third. The collection boasts 69 total tracks, 29 of which are previously unheard session recordings, demos and alternate mixes made by producer Jim Dickinson and engineer John Fry. The set allows the listener to track the creation of the album from the original demos, through sessions and rough mixes, to the final masters of each song.
STEVE EARLE, Guitar Town (30th Anniversary Edition) (CD)
A protégé of legendary songwriters Townes Van Zandt and Guy Clark, multi Grammy award-winning musician, actor, author, playwright and activist,  Steve Earle was an ambitious Texas songwriter struggling to get his break when now legendary MCA A&R head Tony Brown signed the recalcitrant rocker. Guitar Town, Earle's debut album, was shocking in its blue collar ethos, the resonant twang of the guitars and that raw-throated wail of a 31-year-old who refused to stand down. If mainstream country music was on the verge of what Earle would call "the Great Credibility Scare of the '80s," Guitar Town was the powder keg that would blow the whole bloated, stagnant genre up. In celebration of the 30th anniversary of Earle's iconic Guitar Town, MCA Nashville/UMe will release a deluxe edition of the album on CD and digital on October 14. The two-disc set will feature the classic album remastered from the original tapes by Robert Vosgien along with a previously unreleased 19-song live show recorded on the Guitar Town tour at the Park West in Chicago in 1986 and expanded liner notes.
KING CRIMSON:
Beat (CD + DVD)
Three Of A Perfect Pair (CD + DVD)
The 11th and 12th releases in King Crimson's superlative 40th Anniversary series, featuring 2016 stereo and 5.1 surround mixes (by Steven Wilson and Robert Fripp), Sid Smith sleeve notes and extra tracks, this is a definitive edition of King Crimson's frequently surprising mid-80's studio release.
TRAVELING WILBURYS:
1 (LP)
3 (LP)
Rhino's sonically upgraded reissues with remastering supervised by Jeff Lynne himself unveil these historic and exuberant LPs from Dylan, Harrison, Lynne, Orbison, and Petty sounding fresher than ever! Deluxe box set also contains bonus postcards, extensive book, and a full size vintage design poster.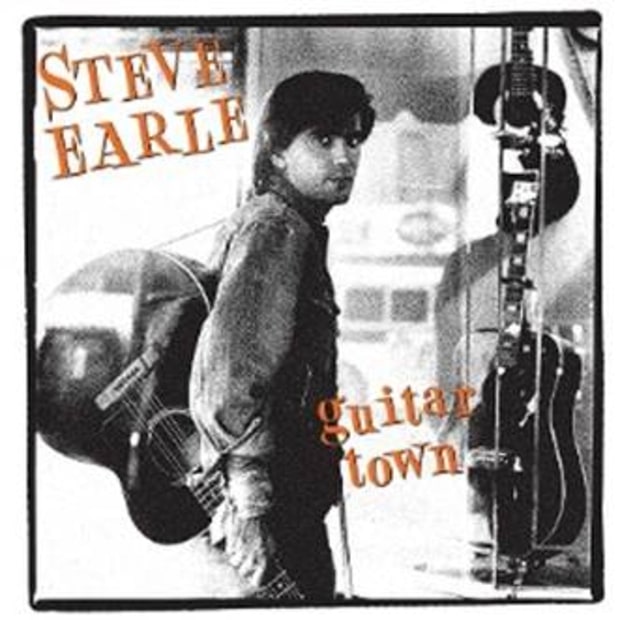 COMING SOON:
JONATHA BROOKE, Midnight Hallelujah (10/21)
LEONARD COHEN, You Want It Darker (10/21)
LADY GAGA, Joanne (10/21)

And don't forget these STILL-NEW platters that matter:
THE MARCUS KING BAND, The Marcus King Band (CD out now/vinyl available 10/15)
20-year-old guitar wizard and home-grown Upstate phenomenon Marcus King is standing on the verge of something much bigger. Marcus and his lethally talented namesake band have all the instinctive talent, blues chops and road-tested experience to be one of the great groups of our time, and their new self-titled album, produced by ex-Allman Brother Warren Haynes and released on Haynes' own Evil Teen Records, is nothin' but the proof. From stinging electric blues to bottomless funk to gutpunch rock & roll to heartfelt soul, Marcus & Co (drummer Jack Ryan, bassist Stephen Campbell, keyboardist Matt Jennings, and the horn section of Justin Johnson and Dean Mitchell) can handle it all with ease, playing with the skill of a combo twice their age. The last time The Marcus King Band played here at Horizon Records in The Bohemian Café, we had a packed house and we practically had to drag Marcus off the stage he was having so much fun. It was an epic way to celebrate Horizon's 40th anniversary, and we're thrilled to have the band back for a Fall For Greenville gig on the Michelin stage on Saturday, Oct. 15th. Look for this show to be THE event of the festival weekend!
SHOVELS & ROPE, Little Seeds (CD/LP)
Cary Ann Hearst and Michael Trent have seen some highs and lows since 2014's Swimmin' Time. The married bandmates had a daughter and dealt with family illness and personal loss. Echoes of these events resonate throughout the 12 songs on Little Seeds, their strongest record yet. There's a dirt-floor folk and country blues foundation beneath even Hearst and Trent's noisiest forays. "I know exactly where you got that sound," they sing over a buzzing guitar in the album opener, as if to teasingly stave off potential criticism, but then they kick into "Botched Execution" and never look back. The music that follows is all over the map with occasionally familiar shadows forming and fading amidst the dust they kick up from that dirt-floor foundation. Little Seeds builds momentum all the way up to its 11th cut, "BWYR", a minimalist, daunting reflection on America's growing racial and economic divide, only to crash us into a wall of reality. Inspired by the horror of the mass shooting that it was Charleston's turn to experience in June 2015, the song haunts the listener with flat-line voices that echo as if bouncing off the walls of an empty hospital corridor. But the album closes with two inter-connected songs that seem to answer the pain expressed in "BWYR" if not with hope, then at least with stubborn persistence and an appreciation that life, however brief or troubled, is a gift. "Eric's Birthday" drops listeners into a conversation where we hear a mother tell the funny story of her son's birth. In the press materials, Hearst explains that Eric was a dear friend, killed as the band was completing the album. The hand claps and loosely strummed guitar carry over into "This Ride", a beautiful, tear-inducing song that Hearst and Trent can't get through without their own voices breaking.
TODD SNIDER, Eastside Bulldog (CD)
The abridged version of the somewhat convoluted backstory to the first set of Todd Snider originals in four years (and after his run fronting the Hard Working Americans) is that these tunes were meant for his alter-ego Elmo Buzz. That's the alias he uses to play club gigs between his larger venue ones to avoid contractual issues. This batch of 10 short (the album is over in less than an half hour), unassuming rockers were written quickly and performed live in the studio when he found he had free recording time but no new music. Not surprisingly, they are simple, no frills, trashy fun in keeping with the delightfully tacky, rowdy garage rock approach of "Louie Louie," "Wooly Bully," or Tutti Frutti," just three examples Snider quotes in his liner notes for the project. The band is rough and tough, the playing is raucously raw and the modest songs are slightly better than what you might hear in any dive bar by the local house band. There's plenty of honking sax, farfisa keyboards and frisky lyrics generally about "chicks and cars and partying hard" as Snider sings in the opening "Hey Pretty Boy."
HISS GOLDEN MESSENGER, Heart Like A Levee (CD/LP)
Arriving Monday (oops!)
This is Hiss Golden Messenger's "road album," but don't venture here expecting tales of poor quality room service coffee and the horrors of being recognized by fans, however. Although there are mentions of motel rooms and town names whizz past like sights from the window of a speeding touring van, Taylor is much more interested in exploring the chasm between chasing the suddenly possible impossible dream – making a living out of music – and the increasingly frequent absences from home and family even the modest success HGM have gradually built up (huge as it in comparison to the indifferent shrug that met the fine work by Taylor's previous band The Court and Spark) entails. Taylor is hardly a heart on the sleeve, full disclosure type of confessional songwriter, but references to strained relationships, the painful necessity of leaving again and again, missing family life and serious doses of self-flagellation keep cropping up, with an undercurrent of an understanding of just how lucky Taylor is to be able to ruminate on the stresses of a somewhat successful musician after several years on the outer margins of the music industry.
GOAT, Requiem (CD/LP)
GOAT's only outright declaration for Requiem is that it is their "folk" album, and the album is focused more on their subdued bucolic ritualism than psilocybin freakouts. But GOAT hasn't completely foregone their fiery charms—tracks like "All-Seeing Eye" and "Goatfuzz" conjure the sultry heathen pulsations that ensnared us on their previous albums. Perhaps the most puzzling aspect of Requiem comes with the closing track "Ubuntu". The song is little more than a melodic delay-driven electric piano line, until we hear the refrain from "Diarabi"—the first song on their first album—sneak into the mix. It creates a kind of musical ouroboros—an infinite cycle of reflection and rejuvenation, death and rebirth. Much like fellow recluse Pynchon, rather than offering explanations for their strange trajectories, GOAT create a world where the line between truth and fiction is so obscured that all you can do is bask in their cryptic genius.