Michael Cleveland is one of bluegrass music's great treasures: a 10-time IBMA fiddle player of the year and 4-time Instrumental Group of the Year winner, Cleveland captured the attention of the bluegrass community as a child prodigy who performed on the Grand Ole Opry with Alison Krauss when he was only 13 years old. But he became a viral video sensation this summer with a virtuosic impromptu performance of "Jerusalem Ridge" that racked up over 6 million views in just a few days. Now mainstream music fans are discovering what the bluegrass community has known for years—that Michael Cleveland is one of the most important fiddle players of his generation.
With his new release, Fiddler's Dream, Michael Cleveland delivers his finest studio album to date: full of the fire and finesse that has earned him fans from across the globe. Highlights include a blistering performance of the Sam Bush on the John Hartford classic "Steamboat Whistle Blues," and a twin fiddle show down on the Monroe classic "Tall Timber" featuring Jason Carter (Del McCoury Band).  Fiddler's Dream also showcases Michael's masterful guitar playing on "Earl Park" and mandolin playing on "Blues for Bill," "Lonesome Desert" and "Earl Park." Additional guests include Jerry Douglas (Dobro), Jeff Guernsey (lead guitar), Barry Bales (bass) Lloyd Douglas (banjo), Andy Statman (mandolin), Paul Franklin (steel guitar), Vince Gill (vocals), and co-producer, Jeff White (guitar and vocals). Michael Cleveland has undeniably achieved a new personal best with and in the process has raised the bar for all aspiring fiddle players to follow.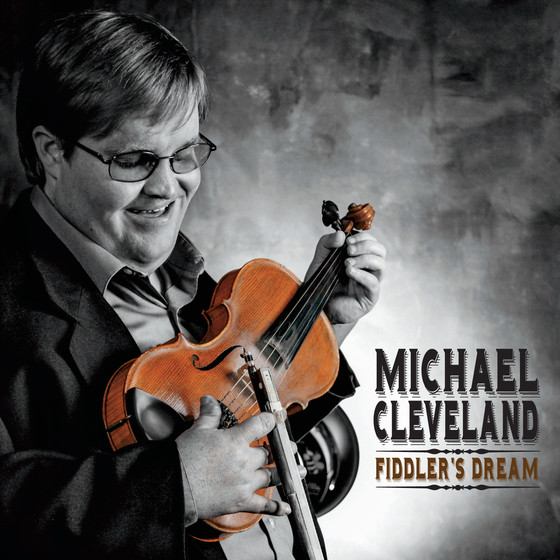 "It's obvious he was destined to become one of Bluegrass's contemporary stars." —Boston Globe
"Michael Cleveland is as versatile as they come, but when it comes to straight-up bluegrass, whether it's a 'bootstomper' or a high and lonesome lament, his peers are few and far between" —All Music Guide
Fiddler's Dream is in-stock now on CD at Horizon Records!