by Tanja Laden, photo by Melanie Griffin.
Halfway between Atlanta and Charlotte, in the heart of the Deep South, there's an unassuming but charming town filled with good, old-fashioned Southern hospitality. Greenville, South Carolina is home to some of the best restaurants, parks, and festivals in the area and is attracting more visitors every year.
Unlike so many other Southern cities, Greenville isn't steeped in nostalgia or re-imagined history. Instead, this city strikes a harmonious balance between the past and the future, embodying the best of America's olden days while embracing a progressive outlook. With its colorful population, old-school steakhouses, or indie entertainment venues, there are dozens of reasons to check out Greenville, South Carolina. Here are the top ten.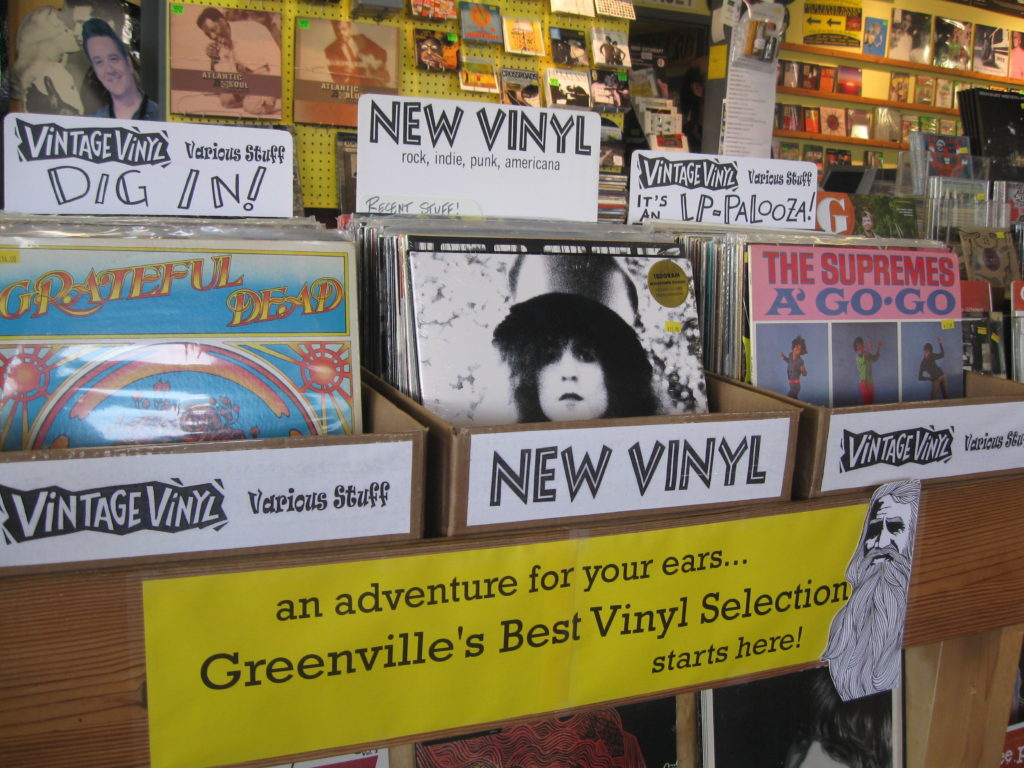 3. Horizon Records
Run by local music aficionado Gene Berger since 1975, Horizon is one of those rare remaining "record store" record stores that has survived and thrived as the music industry and the concept of record stores has died. Horizon was alternative long before the word became a cliché, and the store has always been a haven for independent-minded music fans in Greenville. In addition to a wide variety of music (including a well-curated spectrum of southern music like bluegrass and folk), the store features live performances and music-related events on a regular basis.