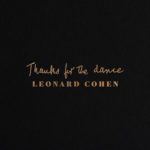 LEONARD COHEN, Thanks For The Dance (LP/CD)
After finishing You Want It Darker, which was released just 19 days before his death in 2016, aged 82, Leonard Cohen still wanted to add to his tower of song. Thus, he kept on writing and recording as life ebbed away, and the result is this beautiful posthumous collection. His songwriter son Adam has assembled a stellar cast of musicians, such as Daniel Lanois, Jennifer Warnes and Spanish guitarist Javier Mas, to do justice to the unfinished home recordings. However, the sparse, sublime instrumentation never takes the focus away from Cohen's inimitable voice, which is lush, deadpan, warm and poetic, with a hint of frailty adding to the sense of a final statement. Opener Happens to the Heart reflects on his career with trademark humility: "I was always working steady, I never called it art. I got my shit together, meeting Christ and reading Marx." Other songs consider human flaws, some of which were exposed in the recent documentary Marianne and Leonard. He considers his restlessness in relationships – "We played a stunning couple but I never liked the part" – and rues "what I've left undone". Puppets powerfully contends with the world he is leaving, comparing fascism ("German puppets burned the Jews") and recent foreign policy ("Puppet presidents command puppet troops to burn the land"). Like those of Marvin Gaye and Prince, Cohen's oeuvre sought to reconcile the spiritual and the sensual, which both feature heavily again. Any initial chuckles at the fading octogenarian deadpanning about nipples that "rose like bread" disappear as it becomes apparent that he is reliving a distant encounter with startling, undimmed passion: "I've forgotten half my life. I still remember this." As the pace slows to a transcendent crawl and backing vocals form a heavenly choir, The Hills mocks his ageing body ("The system is shot / I'm living on pills") and the stunning The Goal finds him "almost alive" and "settling accounts of the soul". The last poem he recorded, Listen to the Hummingbird, implores us to find beauty in God and butterflies: "Don't listen to me." And, finally, there is a vast, empty silence, and he is gone.

BECK, Hyperspace (LP/CD)
Hyperspace, his latest, disrupts the pattern, falling into a nebulous space between the two extremes. It is very much a breakup album, navigating themes as devastating as anything on Sea Change — but it is also a clear collaboration with its co-producer, Pharrell Williams, heavy on low-key funk and bright synthesizer tones. In sound alone, many of the songs aren't far off from the glossy bops of Beck's previous album, Colors, which yielded the late-career crossover hits "Up All Night" and "Dreams." But the often aggressive cheeriness of that album is gone, replaced by a dazed numbness most easily parsed as "Wow, this guy is going through something." The emotional arc of Hyperspace can be exhausting, especially if it hits close to home. But for fans, it may feel more important that the record has an emotional arc at all. Beck's past few records have featured many excellent songs, but lately it's been hard to shake the feeling that he's grown more interested in engaging with music on formal terms than exploring deeper feelings. On Hyperspace, he's not hiding anything. We happen to know more about his personal life at the moment than usual, but we don't need to in order to connect. Anyone can recognize the sound of someone trying their best to pull themselves together.

HARRY NILSSON, Losst & Founnd (LP/CD)
When Harry Nilsson died of heart failure in January 1994 at age 52, he was recording songs for what would have been his first album since 1980. The music sat on the shelf unfinished for a quarter century before original producer Mark Hudson returned to the tapes to finally complete the record. The result of their work, Losst and Founnd, isn't a great lost Nilsson album, but there's plenty of now-poignant material here to make much of it seem, at last, like a proper goodbye. It's great to hear this voice from the past one more time. Nilsson's later career was marked by some forgettable records, like his end-of-the-'70s string of RCA releases, the soundtrack to Robert Altman's 1980 bomb Popeye (though the album has developed a cult following over the years) and a record that originally wasn't even issued in the U.S. Losst and Founnd makes up for some of those missteps, while also committing a few of its own. It's not perfect, but neither was Harry Nilsson. In a way, it's a fitting, concluding tribute to one of popular music's most overlooked, and tragic, geniuses.

GRATEFUL DEAD, Ready Or Not (LP/CD)
The Grateful Dead's new Ready Or Not album features nine previously unreleased live versions of songs the Grateful Dead debuted in 1992 and 1993 in a look at what might have been the band's final studio album had Jerry Garcia lived. The album features late era Garcia/Hunter gems "Liberty," "Lazy River Road," "So Many Roads" and "Days Between." Also included are live takes on Bob Weir and Rob Wasserman's "Eternity," Bob's "Corrina" collaboration with Robert Hunter and "Easy Answers" written by Weir, Wasserman, Vince Welnick and Bob Bralove. In addition, the compilation contains live versions of Vince's "Way To Go Home" and "Samba In The Rain" collaborations with Hunter.
SIR RICHARD BISHOP & ED YAZIJIAN, Sir Richard Bishop & Ed Yazijian (LP)
LOS LOBOS, Llego Navidad (LP/CD)
COLDPLAY, Everyday Life (LP/CD)
DANNY BROWN, U Know What I'm Sayin'? (LP/CD)
THE WHO, WHO (LP/CD)
RONNIE GODFREY, Shades Of Blue (CD)
TERRI LYNN CARRINGTON & SOCIAL SCIENCE, Waiting Game (LP/CD)
LIVE OUTLAW COUNTRY CORNER:
Four pillars of outlaw and classic country performing LIVE on Austin City Limits, available on vinyl for the first time!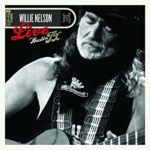 WAYLON JENNINGS, Live From Austin, TX '84 (LP)
JOHNNY CASH, Live From Austin, TX (LP)
MERLE HAGGARD, Live From Austin, TX '78 (LP)
WILLIE NELSON, Live From Austin, TX (blue vinyl LP)
KILLER REISSUES:

JIMI HENDRIX, Songs For Groovy Children: The Fillmore East Concerts (5xCD)
The revolutionary impact Jimi Hendrix, Billy Cox and Buddy Miles had upon the boundaries and definitions of rock, R&B, and funk can be traced to four concerts over the course of two captivating evenings. These performances were first celebrated by Band of Gypsys, which featured six songs from the two January 1, 1970 concerts, including "Machine Gun," the album's dramatic centerpiece. Issued in April 1970, Band of Gypsys challenged and surprised the wide following of Jimi Hendrix with its extended arrangements and vibrant mix of rock and soul. The original 1970 Band of Gypsys album was edited and sequenced from songs performed during the two Fillmore sets on January 1, 1970.   Subsequent collections mined more material from each of the performances with significant chunks of these phenomenal recordings from those nights sitting unreleased for almost half a century. Now, newly mixed and restored in sequence without edits on five CD's, fans can finally hear Hendrix, Cox and Miles blast through their genre-defying sets that included freshly written songs like "Earth Blues" and "Stepping Stone," as well as Experience favorites inclusive of "Foxey Lady," "Voodoo Child (Slight Return)," "Wild Thing," "Hey Joe" and "Purple Haze." Additionally, exciting new versions of Howard Tate's "Stop," "Steal Away," by Jimmy Hughes and a searing "Bleeding Heart" by Elmore James highlighted the command that the trio had over blues & R&B music.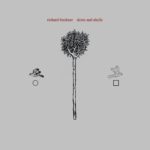 RICHARD BUCKNER, Dents & Shells (LP/CD)
Lauded by critics and adored by fans, Richard Buckner is one of the most heartfelt and honest songwriters you will ever hear, and his first release on Merge Records (7th full-length overall) is a departure of sorts for this modern troubadour. Still full of all the heartbreak of his previous work, Dents and Shells adds some powerful elements with a few full band tracks framing Buckner's muscular lyrics and powerful voice.

QUEENS OF THE STONE AGE, Songs Of The Deaf (LP)
ERIC GALES, Good For Sumthin' (colored vinyl LP)