This is a big ol' week we got here, folks, with the long-awaited new Lucinda Williams,a killer solo album from the North Mississippi All-Stars' Luther Dickinson, a couple of blasts from the past from Bonnie Prince Billy and Dr. Dog, a pub-ready gem from James Hunter, and some veteran glam-and-classic rockers from across the pond, Elton John & The London Suede.
NEW GOODIES
LUTHER DICKINSON, Blues & Ballads (CD/LP)
The frontman for North Mississippi All-Stars pays tribute to his larger-than-life father, Jim, who walked tall in the blues, rock and soul worlds from the 1960's til 2009. Mr. Jim worked with everyone from Aretha to the Stones to the Replacements as a producer and a musician, and he left quite a legacy behind. But rather than deal in morbidity, Luther celebrates his father's art and life with a low-key, laid-back, gritty Memphis-soul style session that would do his Pop proud. And he even brings Mavis Staples, Amy LaVere, JJ Grey, and Mr. Jason Isbell along for the ride.
BONNIE PRINCE BILLY, Pond Scum (CD/LP)
Leave it to indie folk stylist Bonnie Prince Billy, aka Will Oldham, to create something new out of old material. On this set, he collects some decade-old sessions for the great British DJ and musical omnivore John Peel, weaving densely poetic lyrics, a deeply emotional vocal style and his delicate-yet-forceful acoustic guitar into hypnotically intense songs.
LUCINDA WILLIAMS, Ghosts Of Highway 20 (CD/LP)
Miss Lucinda claws her way back into your heart with a collection of covers and originals, all as a reflection on the passing of her father, the poet Miller Williams. Using that same scarred, sensual drawl that she's snared us with since 1978, Lucinda slings ragged alt-country, A-list jazz players (Bill Frisell and Greg Leisz) and literary lyrics, Williams loses herself in another masterpiece.
THE LONDON SUEDE, Night Thoughts (CD)
The veteran glam-rock revivalists' new album, recorded after a particularly tumultuous period for the band, is ultimately grandiose and stark, blending theatrical post-punk, swirling ballads and danceable rhythms around singer Brett Anderson angular angst.
DR. DOG, Psychedelic Swamp (CD/LP)
Fifteen years after initially recording it, the eclectic, kaleidoscopic pop sextet revisits, rebuilds and releases their never-officially-issue debut album, melding newly recorded tracks with the original recordings, building layers of synths and drums machines into massive waves of mind-blowing electronic pop that pushes the boundaries of…well, just about everything.
JAMES HUNTER SIX, Hold On (CD/LP)
A gutsy blue-eyed soul singer who even the curmudgeonly master Van Morrison bows to, Hunter's new album with his sizzling rock/R&B sextet is a textbook lesson in how to convey hard-edged heartbreak. Built on a foundation of classic pub-rock and Stax-style soul, James tears his heart out on every song, smooths his hair, checks the suit, and does it all over again.
KING MUD, Victory Hotel (CD/LP 2/19)
Van Campbell of the Black Diamond Heavies and Freddy J IV of Left Lane Cruiser bring the crunchy distortion and backwoods juke-joint thump on this swampy throwback nugget.
ELTON JOHN, Wonderful Crazy Night (CD/LP)
After a bracing return to form with his 2010 Leon Russell collaboration The Union, Sir Elton is back with a surprisingly gritty, rootsy album that recalls the more stripped-down moments of the 70's classic Tumbleweed Connection. Recorded in just 17 days, with T-Bone Burnett behind the boards (and Bernie Taupin penning the lyrics, natch), Elton cuts loose with some real urgency, while still making room for the grandiose ballads that pay the bills.
Read on for more of the real stuff…

Additional Tasty Re-issues & Re-Stocks.
Crooked Fingers:
Crooked Fingers (LP)
Bring On The Snakes (LP)
Merge Records reissues the first two albums by former Archers Of Loaf frontman Eric Bachmann's side-project. Heavy on dark droning strings, delicate, fingerpicked guitars and the sparest of percussion, Crooked Fingers' sound is a haunting backdrop for Bachmann's wounded, cynical worldview.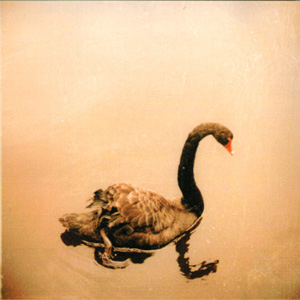 COMING SOON:
Malcolm Holcombe, Another Black Hole (2/19)
Lake Street Dive, Side Pony (2/19)
Carrie Rodriguez, Lola (2/19)
School Of Seven Bells, SVIIB (2/19)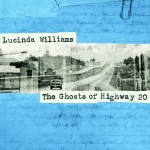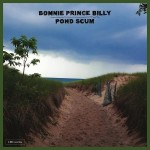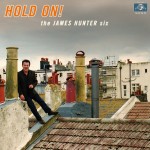 And don't forget these still-new platters that matter!
TEDESCHI TRUCKS BAND, Let Me Get By (CD/LP/Gatefold LP)
Derek Trucks and Susan Tedeschi continue their journey into the Southern rock/folk/blues axis. Produced by Derek alone, which is a first, the album is heavy in soulful grooves and gentle, intertwining guitars.
BUDDY MILLER, Cayamo Sessions At Sea (CD/LP)
Highlights from a Buddy-curated Caribbean musical cruise where passengers can watch the cream of Americana perform on board. Featuring performances by Kacey Musgraves, Richard Thompson, Shawn Colvin and Mr. Kris Kristofferson!
BILL FRISELL, When You Wish Upon A Star (CD)
The jazz guitar master, joined by violist Eyvind Kang, bassist Thomas Morgan, drummer Rudy Royston, and vocalist Petra Haden, takes on screen gems from the title track to "Somewhere Over The Rainbow."
DR. LONNIE SMITH, Evolution (CD)
Jazz organist extraordinaire returns with a soulful new album.
BLOC PARTY, Hymns (CD/LP)
Post-rock quintet's first album in seven years!
BENJI HUGHES, Songs In The Sky (CD/LP)
The ever-reliable Merge Records presents the quirky, idiosyncratic new album by a NC jack-of-all-trades who's done the rock band thing, written advertising jingles and provided soundtracks for TV and movies. Eccentric? Yep. Catchy as heck? Absolutely.
SIERRA HULL, Weighted Hand (CD/LP)
Bela Fleck-produced virtuosity from the incredibly talented singer, guitarist and mandolin master. Moving beyond the boundaries of bluegrass into a picturesque blending of styles, this album heralds the arrival of a young, incredibly gifted artist.