We're blown away down to our socks by the new PAUL THORN album, Don't Let The Devil Ride, in-stock now on CD and available on vinyl May 11th. Already one of our favorite songwriters, Paul is the son a Pentecostal preacher and a lifelong spiritual seeker who knows Southern gospel music, specifically black gospel, in his bones. Featuring breathtaking support from the legendary gospel ensembles The Blind Boys Of Alabama and The McCrary Sisters, Thorn dives into this album with pure joy and fervor, creating ecstatic, roof-shaking versions of classics like "He'll Make a Way," "One More River To Cross," "Jesus Gonna Make Up My Dyin' Bed," and a slow grind through The O'Jays "Love Train" that takes a soul-pop classic to church.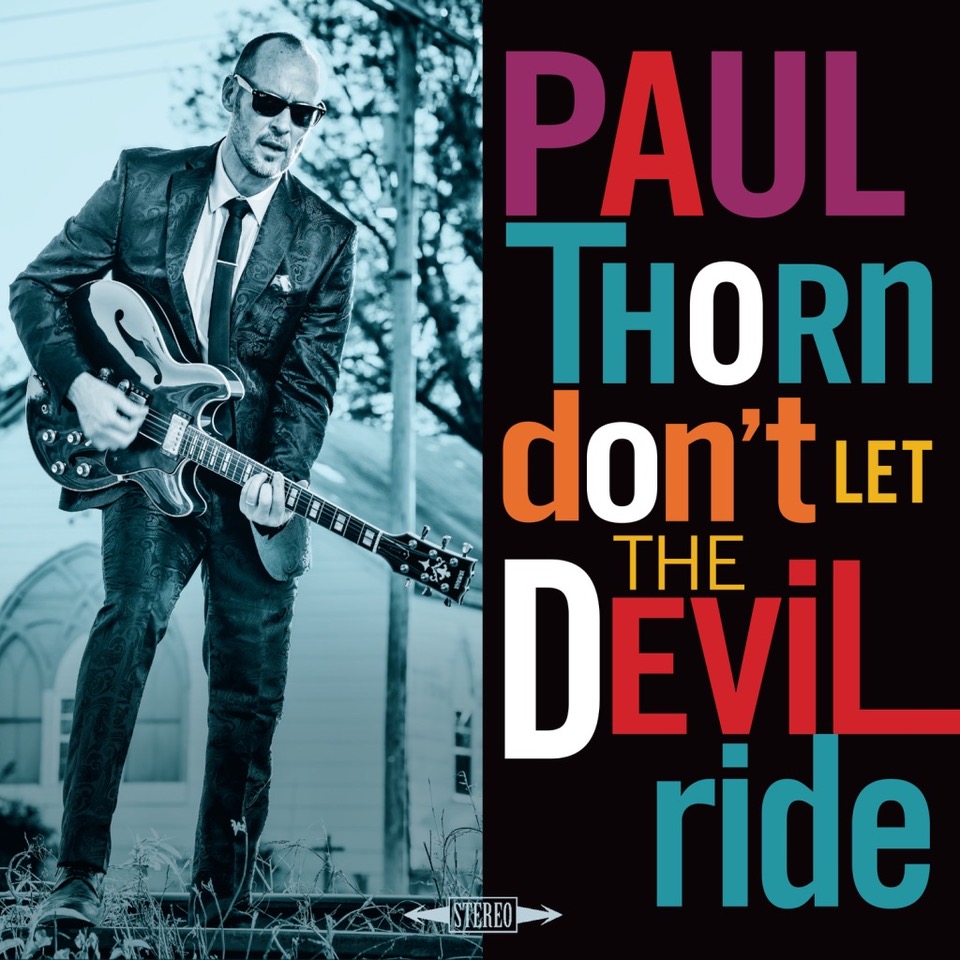 For a lot of artists – particularly in blues and country – their connection to music began in the church with gospel music. Paul Thorn is an artist known for his blues and country albums. On his latest album Don't Let the Devil Ride, Thorn returns to his gospel roots.
The first track on any album is an important one to hook the listener. "Come On Let's Go" is the perfect song to kick off this collection of gospel songs. This is old-time gospel – the kind of gospel that had the congregation flipping in The Blues Brothers. This is an uptempo song that goes heavy on the organ and horns. On top of that, you can't help but join in when you hear the backing vocalists sing "Come on, let's go to the house of the Lord." Even sinners can get excited about this tune.
This album contains two classics. One of them is "Jesus Gonna Make Up My Dyin' Bed." Thorn does a great job with this song written by Blind Willie Johnson. He plays a resonator with a slide and the sound he gets from it is amazing. You don't have to know the original version of this song to be impressed with this one. The other classic on the album is one you wouldn't expect on a gospel album. Thorn brings a gospel sound to "Love Train," which makes sense when you think about it because this is a song about love and unity. Even if you've heard this song a lot of times in your life, you've probably never heard it quite like this. The tempo is slower than the original, but if anything it's more powerful. It seems like Thorn is backed by a full choir on the chorus of the song.
"He's a Battle Axe" has the country-blues feel you expect from Thorn – especially in the intro that features the mandolin. With the horns and the electric guitar, you can't really call this a jug-band song. However, you can hear that it is rooted in the sound of jug bands. Perhaps the best way to describe it is to say that it is jug-band music by way of New Orleans.
All of the songs on this album are well done, and Thorn does a great job of showing how closely blues is related to gospel music. You don't have to be a regular churchgoer to appreciate these songs – especially the ones that will have you clapping your hands like you're in a worship service.
Stop by Horizon today and pick up Don't Let The Devil Ride, along with these other great Paul Thorn titles!