Horizon Records welcomes THE WAR & TREATY to Greenville, and we HIGHLY recommend you go see them at the McAlister Auditorium on the Furman University campus on Saturday, Dec. 1st.
Get ticket info HERE.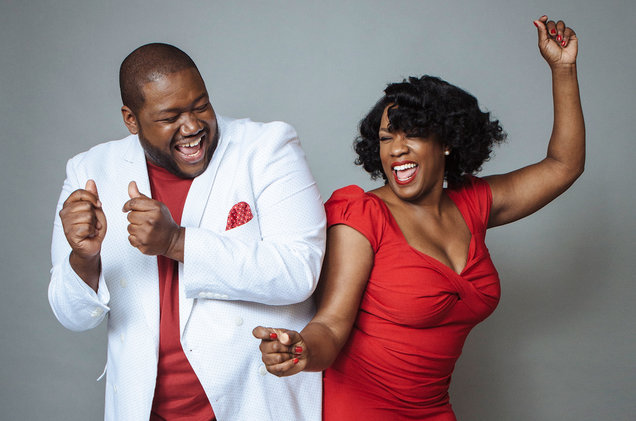 Their full-length debut, Healing Tide (in-stock now at Horizon Records on CD & vinyl LP), refines and expands a live-in-the-studio approach, thanks to producer Buddy Miller's bare-knuckles approach behind the board and his road-tested band backing up the duo of Michael Trotter Jr. and Tanya Blount.
These 11 songs, recorded live in Miller's home studio in five days, are heartfelt and emotion packed. Michael channels Otis Redding and Wilson Pickett as he reaches for the heavens on the searing ballad "If It's In Your Heart" and Tanya does the same with nods to Aretha, Etta James and even Joplin on her scorching solo vocal in the churchy "Are You Ready To Love Me?"
But it's the chemistry of both singers feeding off each other and Miller's backing musicians on the carnal "Jeep Cherokee Laredo," propelled by Miller's banjo and guest Jim Hoke's organ and baritone sax, that kicks the duo into overdrive. Emmylou Harris adds her distinctive pipes to the sweet, bluegrass-infused "Here Is Where The Loving Is At," where the couple professes their love with "You bet your penny I'd rather go blind/ Than to see my life without you, it wouldn't be right."  It's a future wedding standard in the making.
When the tempos pump and chug, as on the thumping "All I Wanna Do," the rugged, propulsive energy generated by The War and Treaty is nothing less than inspirational. With their beaming outpouring of positivity and joyous approach to life and love, this rousing music encourages togetherness in these troubled times.
"Our goal is to say, 'Let's cut out all the divisive behavior and realize that we're all the same,'" Trotter says. "Let's unify our race for the good of the Earth. It's about losing our differences in order to heal our nation and heal our world. We're simply asking if you'll be a part of that."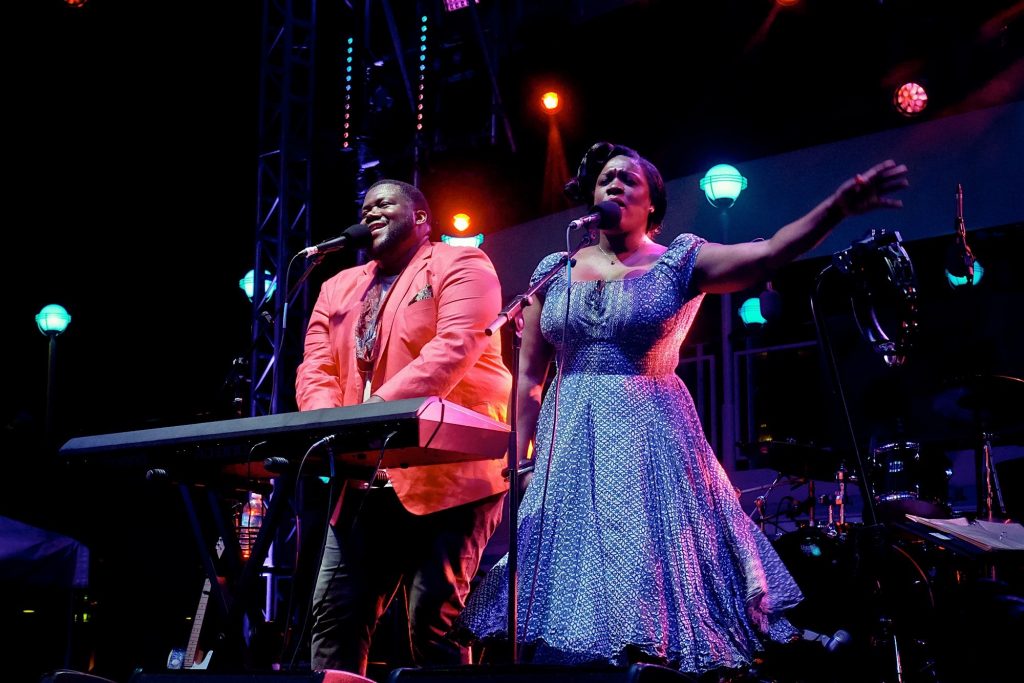 The origin story of Mississippi duo The War & Treaty takes some time, so bear with us. The roots of the band begin in 2004, with a soldier named Michael Trotter Jr., who was serving in Iraq. Trotter's unit was encamped in one of Saddam Hussein's private palaces, and pushed in the corner of the basement of that castle was an old upright piano. Encouraged by a captain who had made it his personal mission to make sure that Trotter survived, the young soldier, who already loved to sing, learned to play that piano. And when his captain was killed, Trotter was moved to write his first song, which he performed at the fallen man's memorial service.
Trotter's performance was so powerful that he ended up spending the next three years singing not just for his unit, but for other soldiers' memorial services. He even came in first in a military talent competition called Military Idol, and, after his discharge, appeared on a Hope Channel special called My Story, My Song.
This was all before Trotter met his wife, a singer named Tanya Blount, who was just as moved by the pure country trill of Dolly Parton as she was the fiery gospel-soul of Aretha Franklin. Collaboration, both personal and professional, was in the air, and the lovebirds married and created the War & Treaty to share their music.
And what powerful music it is. On their debut EP, last year's Down to the River, Trotter's gritty, soulful growl moves around and underneath Blount's soaring, old-school, gospel-style wail, their voices meshing in harmony and then spiraling off into their individual gymnastics. It's hard not to get caught up in the seven songs' rush of passionate soul-saving (the title track), roadhouse stomp ("Florida"), slow, bluesy grind ("Hit Dawg Will Holla"), wide-screen late-'60s-style R&B balladry ("Til the Morning"), and more. And there aren't any musical frills or production tricks here. Down to the River isn't a live album, but it sure as hell sounds like one.