VIKINGUR OLAFSSON's "Johan Sebastian Bach" is essentially a perfect record. Olafsson delivers sublime listening on all levels; thoughtful and seamless curating and recreating of selections by one of history's most important composers, brilliant selfless transparent performances, natural, shimmering recorded sound of the piano is an utter delight, all topped off by our young hero's wonderful illuminating self-penned liner notes and commentary make this release one of the year's best in all of classical-dom. a side note: I suggest pairing repeated listening's of this recording with Brad Mehldau's equally amazing recent release After Bach. Different in specific approach yet similar in magnitude of beauty and resulting fresh look at the endless opportunities in Bach's keyboard works in our current century. – Gene Berger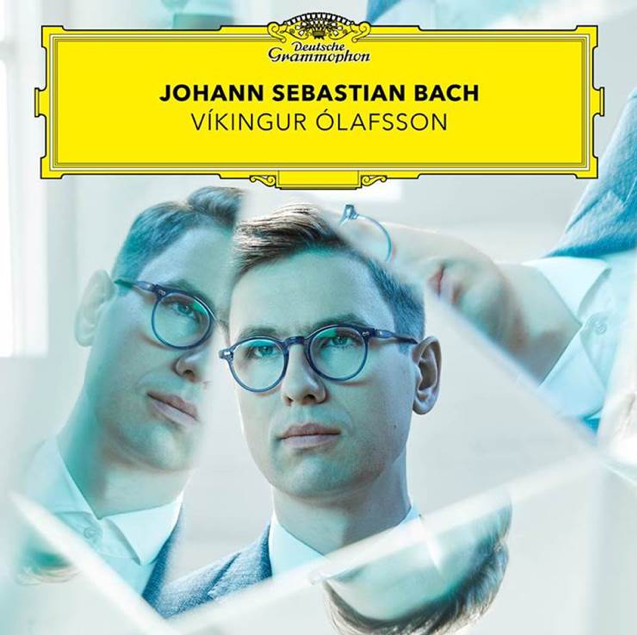 Following his critically-acclaimed DG debut, Glass: Piano Works, "Iceland's Glenn Gould" (New York Times) Víkingur Ólafsson releases Johann Sebastian Bach, a collection of both well-known and rarely performed pieces by the famous Baroque composer, including reworks by Bach of pieces from Vivaldi and Busoni as well as Ólafsson's own transcriptions of Bach chorales.
We're also still loving Olafsson's 2017 album, Philip Glass: Piano Works!
Released to coincide with Philip Glass's 80th birthday, Olafsson's debut recording on DG is an homage to Glass's many piano works and is a delightful celebration of one of the most influential composers of the 20th and 21st centuries. Handpicked by Glass, Olafsson featured in the Barbican performance of Glass's complete Etudes and was considered by many of the reviewers to be the stand-out performer of the night. When you listen to this recording you can understand why. But of course, the composer is nothing without the performer with the skill and insight to bring out these clever ideas and take us along on the musical journey.
The album offers an excellent way to come to grips with Glass' musical language, and they reveal the personalities of their performers more than do most of his other compositions. After an overture from Glassworks (1981), Olafsson launches into a sequence of 11 etudes. Olafsson's touch is light, sweeping, dreamy, and evocative of the mystical side of the composer's personality. He catches the logic of each etude as it unfolds the implications of the very simple material with which it begins. And he makes an unusual decision: one etude, and the opening Glassworks excerpt in a return appearance as a postlude, are "reworked" by Christian Badzura with the addition of a part for string quartet. It's strangely compelling, and after the especially lush "Étude No. 20" (as good a place as any to start sampling), the addition of the string quartet to the Glassworks music seems to take the mood to a higher plane. This is a very fine Glass recording, beautifully engineered in an Icelandic hall.
Horizon Records has both of these releases in-stock now on CD & vinyl LP!