JB knows. As an avid music collector, a bodacious drummer (currently behind the kit for the Excons), a true connoisseur of sonic wonderment trends in modern rock and related music each year The Indicator offers us his distillation of the year's expansive releases dialed down to 17 must-haves. This is a veritable check list for 12 months of great tunes from High-Fidelity land. They are all in stock most of them on CD and LP. What could be better? Here's the 2016 round up. Enjoy!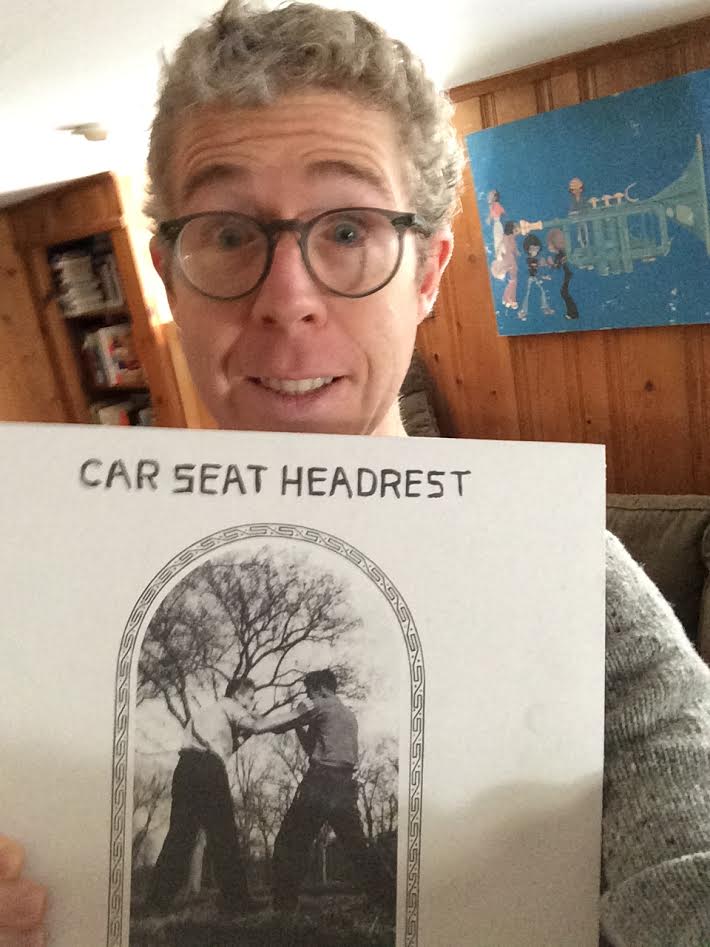 2016 was a weird year. I'm not going to go into a political rant but I'm sure we will all agree that issues like social justice (BLM), human rights (Aleppo, S. Sudan, China) and climate change got trumped by concerns of American nationalism, whatever that is. I didn't see it coming, but in hindsight many of my favorite artists helped me contextualize a stressful year of American discourse.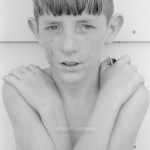 20) Hiss Golden Messenger – Heart Like a Levee
HGM really gets to the heart of the problem. He sings of building walls; creating a sort of self imposed exile. We are stiff-necked people who's hard hearts make it hard on ourselves. Great songs from a master wordsmith.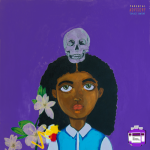 19) Noname – Telefone
Telephone kinda has the ring of an updated Digable Planet record. Noname rolls with Chance the Rapper and has created a buzz with her cerebral, poetic flow. She is just getting started.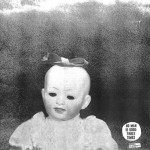 18) Ty Segall – Emotional Mugger
Ty keeps cranking out the jams. This time he is in stoner metal mode. Mid to low tempos with heady riffs. Face melting even at low volume.

17) Joey Purp – iiiDrops
There are some struggling neighborhoods in Chicago and Purp brings an honest voice from one of those. Sex, money and violence are not abstractions but define a cyclical experience that at the very best leads to the "Winners Circle"; a temporary state of personal gain at the expense of others. The only hope seems to be escape, not reform. Purp rolls with 2016 lion, Chance the Rapper.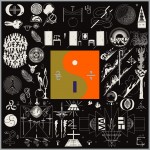 16) Bon Iver – 22, A Million
15 or so years ago there was a music style called "post rock". Yea, it's an annoying description but I loved the stuff. The music of Bon Iver is like what would come after that. It's prog rock, jazz and electonic music expanded then stripped down to it's bolts. One song is a polyphonic chord melody of just his voice. Pretty cool.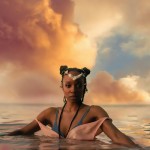 15) Jamilia Woods – HEAVN
New R&B from Chance associate looking at the life of black women in 2016. It's a rich listen that expresses beauty often overlooked.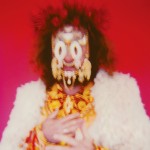 14) Jim James – Eternally Even
Follow up to his first solo record Regions of Light and Sound of God, Mr My Morning Jacket shifts away from his inward spiritual journey to a prophetic message; describing the the arc of a moral universe that bends toward justice. If the third song, Here in Spirit sounds familiar, you are hearing elements of Minor Miracles from EDJ's  last record. In related news, Fruit Bats have been opening for My Morning Jacket lately.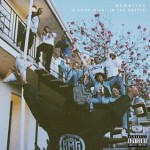 13) Kamaiyah – A Good Night in the Ghetto
Kamaiyah is frank, graphic and obscene. She describes finally living the lifestyle of her dreams. Big money, drinking champaign out the bottle and how should I say… lots of gentlemen callers.. But as the record progresses, this facade begins to crumble and no amount of Henni could numb the pain of her broken heart. You get to the end of A Good Night in the Ghetto and Kamaiyah is exposed bare in a lament for "her dawg", Cocaine James who is fighting a losing battle against cancer.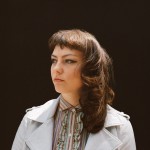 12) Angel Olsen – My Woman
Her previous record, Burn Your Fire For No Witness was her artistic breakthrough after leaving the Bonnie Prince Billy group with Emmitt Kelly. My Women builds on that momentum and is a commercial breakthrough. Being an Asheville resident she taps Seth Kauffman AKA Floating Action for his guitar skills and studio mojo. Concise tone poems that open up sonically, topped with breathy Stevie Nicks-ish vocals.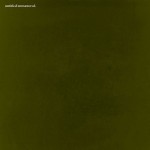 11) Kendrick Lamar – Untitled Unmastered
The scraps that didn't make it on last year's wonderful To Pimp A Butterfly. More heavy, heady raps over slamming jazzy beats. High art.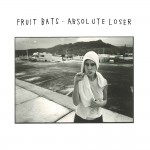 10) Fruit Bats – Absolute Loser
The title track of this record could be a description of EDJ's music career. I get the feeling that he almost threw in the towel but like a phoenix rising from it's ashes, he came back and made his best record yet.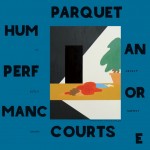 9) Parquet Courts – Human Performance
Style and substance. A fresh take on arty post-punk with slower tempos for aging hipsters.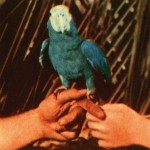 8) Andrew Bird – Are You Serious
This release suffers from it's two standout tracks; Left Handed Kisses (duet with Fiona Apple) and title track Are You Serious. The first is his attempt at a "love song" or maybe a song about love songs with a "common refrain". Not a bad concept but the whole thing falls flat. And Serious is also an attempt at something new and bold for Bird, simple melodies and repetitive rhymes. If side B could start at Saint Preservus, this would be in this years top three. Bird is easily the most talented musician in pop.

7) Damien Jurado – Visions of Us on the Land
The psychedeliac trip continues with another Richard Swift produced masterpiece. The voice of veteran songwriter Jurado is in top form and with a long catalog of striped down folk records behind him he has struck creative gold with his latest batch of records. Sounds like eating peyote.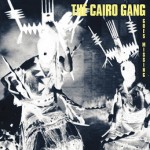 6) Cairo Gang – Goes Missing
Cairo Gang is Emmett Kelly who previously played with Bonnie Billy alongside Angel Olsen. At first listen, this record could pass as a lost Byrds record, but it's much more than that. The jangly guitar and great vocal harmonies are here but it's these songs that are magical.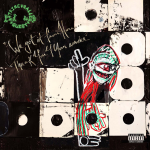 5) A Tribe Called Quest – We Got it from Here…
This record is manna from heaven. Assuming that the Tribe canon had been closed, this year end gift was unexpected but desperately needed. It gives voice to the voiceless, hope to the hopeless and a call to action to get it together and make something happen.

4) Floating Action – Hold Your Fire
From right up the road, Asheville native Seth Kauffman doubles down in 2016 with a long double LP. It's a rootsy, dubby, late-night, slow-burning session requiring patience from the listener. After your ears have adjusted, there are indeed a few pop nuggets hidden in this sprawling playlist, as well as sage-like wisdom. This record is almost entirely  Seth with appearances from Shannon Whitworth, Angel Olsen and Jim James. He's currently on the road with Jim James as his touring bass player and also hear his guitar work on Angel's excellent record.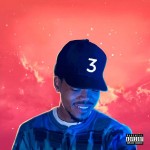 3) Chance the Rapper – Coloring Book
2016 needed Chance the Rapper. His talent, his record, his performances but most of all his attitude. His shows are a celebration of hope. God's breath is in all of us and what makes us different is what makes us great. Chance paints with many colors but the beauty is not only in the finished product but in his creative process making real what this world considers impossible.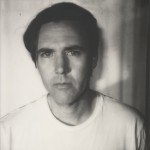 2) Cass McCombs – Mangy Love
Cass says we are getting a taste of our own medicine; blood flowing in the streets and justice being a target for urine streams. The state he describes sounds awful, but the sounds of the record could not be more pleasing; smooth and groovy. Think Steely Dan meets Widespread Panic on a good day. Yea, for a reformed jamband kid the musicianship makes me a little nervous; lilting strat runs and funky clavinet vamps. But the songs are layered with melody and meaning, dense textures but economical song structures, meaning he gets to the point. Features Angel Olsen!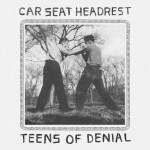 1) Car Seat Headrest – Teens of Denial
Car Seat Headrest's Will Toledo has set to words and music the tension of awakening. His analogy is that of a teen (no longer a child but not quite an adult), but he's getting at something more spiritual; like having your eyes opened. It's a painful experience and he often wants things to go back the way things were (ignorant, childish, drunk) but then has moments of clarity toward a new, better way. Freedom and responsibility don't have to be crippling. Plus what's our option, climbing back into the womb?