Join us on Thursday, Sept. 21st, when My Girl, My Whiskey & Me fire up the new-old-time-newgrass store-side at 7 pm! It's a celebration party for the release of their debut full-length CD, In The Ground, and don't forget that The Bohemian Cafe next door will be rockin' with adult beverages and delicious entrees galore!
Join the event HERE
Acoustic music is a beautiful thing. Progressive acoustic music is even beautiful-er, and that's what the Upstate's own My Girl, My Whiskey & Me offers up in droves. Expanding from a duo to a five-piece depending on when you see them, the band, led by the nucleus of singer/mandolin player George Beardsworth and singer/guitarist Kelly Colyer, with album-producer and Wasted Wine alum Robert Gowan playing fiddle, can handle the traditional bluegrass thing with skill and ease, but it's when they start pushing the boundaries of the music that things get REALLY interesting.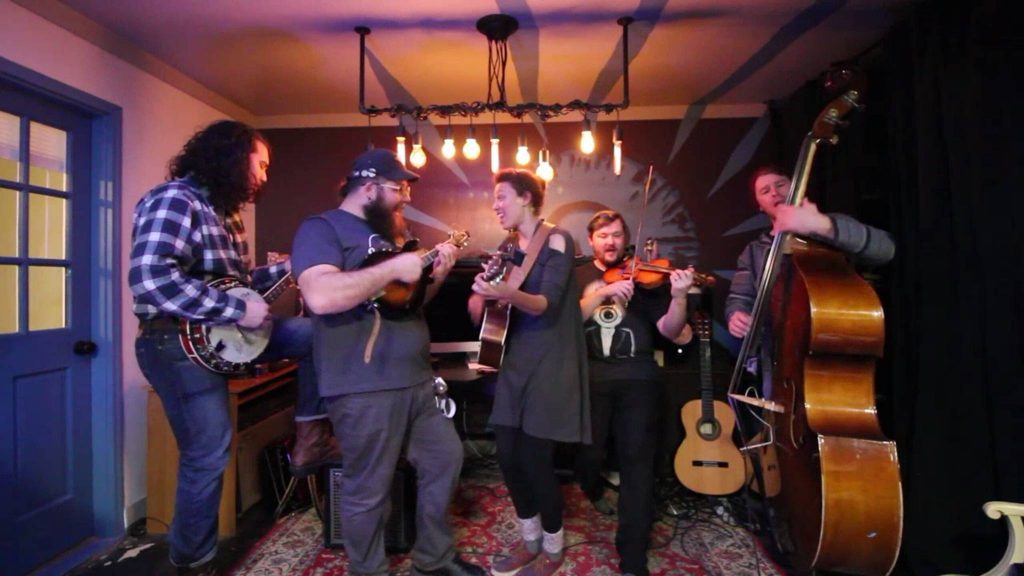 Pulling from jazz, folk and rock, the Beardsworth, Colyer and co. play and sing gorgeous rings around one another, taking decades of adventurous musical traditions and weaving them into a unified sound. It's quite a thing to behold onstage, and it somehow works even better on album, as their new release In The Ground proves. The album is ten tracks of melodic, unplugged, experimental old-time/newgrass bliss.
We'll have In The Ground in-stock on Sept. 21st, so stop by, dig the tunes and pick up a copy!