The Foo Fighters return with some new-classic rock this week, along with a fantastic Larry Campbell release, a supergroup-in-the-making called The Texas Gentlemen, TWO new Deer Tick albums, and an incredible Kronos Quartet collaboration. Read on…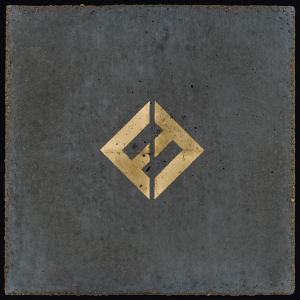 FOO FIGHTERS, Concrete & Gold (CD/LP)
On "Concrete and Gold" Foo Fighters reflect the entire timeline of the classic-rock format; there are clear homages to the Beatles, Led Zeppelin, Pink Floyd, Queen, glam, thrash and grunge. But the band has a new producer, Greg Kurstin, who has collaborated with Adele, Pink and Beck. And with him, Foo Fighters now shuffle genres, even within songs, more suddenly and whimsically — more digitally — than ever. Previous albums have presented studio-enhanced versions of the band onstage, while on "Concrete and Gold," Foo Fighters can switch configurations in an instant, from brute-force riffing to platoons of multitracked vocals. "Run," which was released in advance of the album, signaled the new style-hopping prerogatives. It has the kind of desperate yet yearning refrain that Mr. Grohl has delivered again and again: "Wake up/Run for your life with me." It begins with pretty guitar arpeggios — the Beatles' "Dear Prudence" in a hall of mirrors — but escalates to a buzzing, thrashing guitar riff backing distorted vocal, and goes on to whipsaw between half-speed arena chorus and fast headbanger. It hits hard without worrying about naturalism. The songs churn through personal and political turmoil, maintaining the old grunge desperation. In "The Sky is a Neighborhood," a walloping power ballad, an unabashedly overwrought Mr. Grohl sings, "My mind is a battlefield/All hope is gone/Trouble to the right and left/Whose side are you on?" In "Dirty Water," he declares affection in ecocatastrophe terms — "I'm a natural disaster/You're the morning after all my storms" — as the music evolves from gentle neo-psychedelic pop to full rock blare behind an environmental warning: "Bleed dirty water/breathe dirty sky." Mr. Grohl and Foo Fighters wear their influences so openly — Pink Floyd in "Concrete and Gold," Led Zeppelin in "Make It Right," the Beatles all over the album — that they still come across as earnest, proficient journeymen, disciples rather than trailblazers. But in 2017, there aren't even many disciples left, while Foo Fighters keep honing their skills.
LARRY CAMPBELL & TERESA WILLIAMS, Contraband Love (CD/LP)
Pictured on the cover of Contraband Love, Larry Campbell and Teresa Williams look like nothing so much as a new American Gothic. And the record follows suit, comprised of eight originals plus three choice covers with the spare accompaniment of bassist Jesse Murphy and drummer Justin Guip (who recorded and mixed the record under the supervision of Campbell as producer). Campbell and Williams have created an object lesson in authenticity comparable to their eponymous debut. Yet, even as carefully posed as are Campbell and Williams in all the photos inside and out of this package, they do not put on any airs that undermine the legitimacy of the music they make together. Instead, they remain cognizant of their roots both traditional (Louvin Brothers, Dolly Parton & Porter Wagoner) and contemporary (Grateful Dead, Gram Parsons). So, even as the pair evoke the lonesome sounds of Appalachia on "The Other Side of Pain," the polish they apply is enough to make their sound modern, without any strain to sound 'right.' A Carl Perkins tune, "Turn Around," is an overt nod to influences, including Band member and mentor Levon Helm on drums shortly before his passing. It's a more lighthearted number than many of those on Contraband Love and one that, like the nonchalant stomp of "It Ain't Gonna Be a Good Night," clarifies the successful processing of jazz on "My Sweetie Went Away." There's a sense of history both musical and personal on this album highlighted by the deliberate juxtaposition of two tracks in the song sequence: a streamlined song of Campbell's called "The Wishing Well," and the blues traditional (complete with yodel ) "Slidin' Delta." It's impossible not to hear comparisons with Emmylou Harris in hearing Williams' singing on "Save Me From Myself," but there's a sense of depth, arising from the song itself, that personalizes it even more than the quietly rollicking piano played by Little Feat's Bill Payne. Campbell's skills as a composer clearly arise directly from his instrumental expertise, but he doesn't exercise technique for its own sake; rather, as with his pedal steel and mandolin here, he performs in service of the song. And when he lets rip with electric guitar solos and fills on "Hit and Run Driver," the exuberance of that interval only enhances the subdued acoustic waltz of this title song. The man's slightly wooden vocal style makes a good foil for Teresa's more tuneful, fluid voice, so that, when they raise their voices together in song during "When I Stop Loving You," the clear-cut effort the duo exert removes any sense they take their collaboration lightly. Similarly, the phrasing Larry uses on "Three Days In A Row" suits the restless pace of that number, placing his designation as lead singer there right in line with all the other wise choices in the arrangements on Contraband Love.
DEER TICK:
1 (CD/LP)
2 (CD/LP)
For its follow-up to 2013's Negativity, Deer Tick has released two full-length albums, each showcasing a distinctly different side of the Rhode Island band. Volume 1 is a soft, mostly acoustic album that emphasizes Deer Tick's twangier, country and folk-influenced sound. In contrast, Volume 2 is a loud garage rock album that is as aggressive and powerful as anything the band has released. Though Deer Tick has always shown strong country and folk influences, while rebelling against the alt-country label. With Volume 1, the band seems to have finally embraced the twang. Full of intricate melodies, toe-tapping strummers, and rootsy fingerpicking, Volume 1 shows the softer, down-home style of Deer Tick. John McCauley's vocals are subdued as he croons with a slight drawl over songs that are introspective with a subtle wit. "Somewhere in a fog of a million pleasantries I kept my secrets safe inside," McCauley sings on the opening ballad "Sea of Clouds." Throughout Volume 1, Deer Tick delivers vocal and musical melodies that are infectious as much in their familiarity as in their inventiveness. The songs are original and well-written, but are also reminiscent of traditional country and folk music. With Volume 2, Deer Tick goes the opposite direction; when it comes to the sonic landscape that Deer Tick has established throughout the last 13 years, Volume 2 covers everything that Volume 1 rejects. Instead of hummable choruses and soft strumming, Volume 2 erupts from its opening notes with the energy of punk and the guitar chops of garage rock.
KRONOS QUARTET/TRIO DA KALI, Ladilikan (CD/LP)
Kronos Quartet's musical adventures have included an award-winning recording with Rokia Traoré, and now they return to Mali for one of their most successful collaborations to date. Trio da Kali are a young supergroup, all related to distinguished griot musicians, and the album starts with a reminder of their virtuoso skills. Hawa Diabaté's emotional, soulful voice provides a reminder of her legendary father Kassé Mady Diabaté. She is backed on those ancient instruments, the xylophone-like balafon and bass n'goni lute, by Fodé Lassana Diabaté and Mamadou Kouyaté. Then the Quartet join in, at first with respectful playing and then with exuberant, thrilling flourishes that transform the ancient griot song Lila Bambo. Hawa had never heard of gospel music or Mahalia Jackson until persuaded to re-work God Shall Wipe All Tears Away with Bambara lyrics. The result is one of the highlights of an elegant, exquisite set.
LIZZ WRIGHT, Grace (CD/LP)
For the new album Grace, Joe Henry collected about 70 songs for Lizz Wright to cover. She selected the ones she felt best mirrored her past and present state of consciousness. Wright took on well-known songs like "Stars Fell on Alabama" and "Southern Nights", offered her versions of cuts by Bob Dylan and Ray Charles, went spiritual on Sister Rosetta Tharpe and Carol Jackson's "Seems I'm Never Tired Lovin' You" yet never lost continuity. Every song links to the others somehow. The thread that ties the ten songs together largely can be found in Wright's blessing of a voice and in the way Henry frames it. There is a Southern elegance to the music. One can almost touch the Spanish moss. The songs are most frequently languid and sensual. Wright imaginatively transforms familiar sounding lyrics such as "I never planned in my imagination / A situation so heavenly" into an intimate declaration of love. Sometimes her love is for the Lord or humankind in general rather than for an individual, but there is a corporal feeling even in the most spiritual songs. The last concert reportedly attended by the Purple One before his untimely death was watching Lizz Wright perform at a Minneapolis nightclub. Prince apparently really enjoyed the show. Wright may not be the new Prince—there can only be one—but despite their stylistic differences, the two artists show the same affinity for hitching together sex and religion. One can only imagine what the two could have created together.
THE TEXAS GENTLEMEN, TX JELLY (CD/LP)
Studio bands don't get enough credit. They're usually made up of insanely talented people who rarely get their due 15 minutes of fame, relegated to liner notes and maybe performing on stage with a well-known artist a couple times. But the Texas Gentlemen are not your average studio band, and at last year's Newport Folk Festival, the Dallas natives finally got their due. They joined Kris Kristofferson on stage for his first appearance at the festival since 1969, when he played guitar for Johnny Cash as a total newcomer. A few weeks after their Newport performance, the band's ringleader, Beau Bedford, who also produces records and worked on Paul Cauthen's debut My Gospel (Cauthen is featured on two songs on this record: "Gone" and "My Way") was in Muscle Shoals with some time to kill after an artist had to cancel their studio time. Faced with an empty studio and no one to record, he invited the gentlemen and a bunch of their buds over and TX Jelly was born. It's a fantastic collection of good-ass guitar music. Sometimes it sounds like The Beatles, sometimes Jefferson Airplane, sometimes Leon Russell. It's both funky and psychedelic, softly acoustic singer-songwriter, and occasionally perverted.

BRUCE COCKBURN, Bone On Bone (CD/LP)
At long last, Canadian songwriting hero Bruce Cockburn is returning with a new full-length. Titled Bone On Bone, Cockburn's first album in six years will arrive on September 15 via True North Records. The record comes in the wake of Cockburn's last proper LP, 2011's Small Source of Comfort, and the 2014 memoir Rumours of Glory — an undertaking that made the wait for Bone On Bone all that much longer. "I didn't write any songs until after the book was published because all my creative energy had gone into three years of writing it," Cockburn explained in a statement. "There was simply nothing left to write songs with. As soon as the book was put to bed, I started asking myself whether I was ever going to be a songwriter again." Bone On Bone features 11 new tracks from Cockburn and marks his 25th studio album, which was produced by Colin Linden. According to a press release, the album contains a "prevalent urgency and anxious tone," which Cockburn has attributed to living in America during the era of Trump. Cockburn said, "There have been so many times in my life when an invitation has come from somewhere…the cosmos…the divine…to step out of the familiar into something new. I've found it's best to listen for, and follow these promptings."
MIKE GORDON, Ogogo (CD/LP)
Through consistent, successful touring and the occasional studio album, Phish's status as Vermont's legendary jam band kingpins remains unscathed. But this doesn't mean the band spends its off-time resting on laurels. Far from it. Singer/guitarist Trey Anastasio, in particular, enjoys a healthy, multifaceted solo career, and bassist Mike Gordon keeps churning out delightfully weird releases both with his band as well a variety of collaborators. The content of Gordon's latest album shouldn't surprise any fans of the bassist's solo career or even those who've kept tabs on his contributions to Phish. OGOGOcontinues his trend of making flaky, off-kilter music that thrives on expert musicianship but still manages to retain plenty of hooks that work well within the pop music realm.  The one aspect of OGOGO that sets it apart—just a bit—from the rest of his discography is the heavy influx of synthesizers and programming. Gordon's been down this road before; his previous solo album, 2014's Overstep, dabbled in synths but also managed to stay relatively organic.  OGOGO dives headfirst into an ocean of blips and patches that almost seem like an attempt to distance himself from the past and start over. But upon further examination, it's clear that the songs (and their arrangements) work well with previous works and just manage to nudge the sound a bit further into the future.
MINDI ABAIR & THE BONESHAKERS, The Eastwest Sessions (CD)
Detroit raised, Motown trained guitarist Randy Jacobs formed The Boneshakers in 1994 to "project his vision of funk, blues, R&B, rock and soul into the universe." Current members of his band include gritty soul singer Sweet Pea Atkinson, bassist Derek Frank, keyboardist Rodney Lee, and drummer Third Richardson. Their second joint release, The EastWest Sessions, reflects the name of the Hollywood studio where the project was recorded under the guidance of noted blues-rock producer Kevin Shirley.The album opens with Abair taking over the vocals on the hard rocking 'Vinyl.' True to the lyrics, the song is "in your groove like a needle on vinyl." Following is "Not That Kind of Girl," which allows Abair to strut her stuff on sax, bringing down the house with this raucous party song. "Play to Win" is another hard rocking anthem, a feminist mantra espousing a no-holds-barred philosophy that continues into the bluesy "Pretty Good for a Girl.*" This extended track about the difficulties of being a woman in a man's world finds Abair trading solos with her old friend, guitarist Joe Bonamassa. The Boneshakers take over on "Let Me Hear It From You." Sweet Pea Atkinson covers this Sly Stone ballad with a voice steeped in soul, then takes us to church with a gospel style chorus as the song comes to a close. Another notable track is "Freedom," an instrumental with Abair and Jacobs both letting loose in a battle for dominance, then coming together in harmony over the sweet chords of the B3. Without a doubt, the most interesting track on the album—the one that makes you jump up and shout "what is that?"—has got to be "She Don't Cry No More." Written by and featuring Fantastic Negrito, this slow dirge of a blues song conjures up the soul of Robert Johnson and throws it into a chain gang where Abair's sax wails like a banshee over the relentless rhythm. Seriously, this song will haunt you for days. The album concludes on a lighter note, passing the mic back to Abair who sings "I Love to Play the Saxophone" over finger-picking guitars. The EastWest Sessions is by far the best collaboration to date between Mindi Abair and The Boneshakers, with its rotating blend of jazz, blues, rock, soul and smooth groove.
JAZZ AT LINCOLN CENTER ORCHESTRA, Handful Of Keys (CD)
The Jazz at Lincoln Center Orchestra with Wynton Marsalis and special guests take you through 100 years of jazz piano on their new album, Handful of Keys. Star pianists Joey Alexander, Dick Hyman, Myra Melford, Helen Sung, Isaiah J. Thompson, and the JLCO's own Dan Nimmer grab hold of all 88 keys and reveal the full extent of the piano's evolution over the 20th century. This landmark live performance will be released on 9/15/17 by Blue Engine Records. Recorded on opening night of the 2016-17 Jazz at Lincoln Center season, Handful of Keys showcases a band in full stride, burning through electric arrangements of beloved compositions from James P. Johnson, Bill Evans, McCoy Tyner, and more. With guests ranging in age from 13-year-old prodigy Alexander (recently featured on 60 Minutes) to 89-year-old American treasure Hyman, Wynton Marsalis and the JLCO survey jazz piano's past and give the stage to several prodigies who are taking the instrument in bold new directions.
HANK WILLIAMS III, Greatest Hits (CD/LP)
Hank Williams III's Greatest Hits presents fifteen of Hank III's biggest selling country songs for the first time in one package. Available on vinyl as well as CD, this collection simultaneously showcases Hank's strong country influences from his legendary heritage as well as his own outlaw edge.
ARIEL PINK, Dedicated To Bobby Jameson (CD/LP)
LA's Ariel Pink has long been in the business of off-kilter, sardonic, sleazy sounds that cut and paste 60s psychedelia, 70s prog and 80s synthpop with obvious adoration and more than a tinge of ironic pastiche. "Dedicated to Bobby Jameson" is ostensibly themed around the cult Californian singer from the 60s whose career was derailed by drugs and alcohol, except that it's loaded with strange non-sequiturs – such as the krautrock-heavy Time to Meet Your God, and Santa's in the Closet, high on cut-price Bowie vibes – which meander away from the central conceit. The moments where Pink truly connects with the Jameson myth – albeit with minimal context for the listener – are the most effective; Another Weekend and the Cure-nodding Feels Like Heaven are raw and authentic in their ennui and romance, while the title track channels Pink's knack for facsimile into something productive, as he narrates Jameson's struggles on the Sunset Strip.
JOHNNY RAWLS, Waiting For The Train (CD)
Johnny Rawls calls upon Grammy-winning producer Jim Gaines for the much awaited follow-up to Tiger In A Cage, the 2016 Blues Blast Music Awards nominee for soul blues album of the year. That release was edged out in the voting by Curtis Salgado's Beautiful Lowdown, but was a sensational release that climbed to the top of multiple charts and remained there for months. And this pleasing CD should receive equal attention. Waiting For The Train is a beautifully conceived album. It's thoroughly modern and delivered with taste and style. It's smooth, tight and in the pocket throughout, giving Johnny and his beautiful pipes plenty of space to deliver his message. Available direct from the artist at the address above or through CDBaby and other online dealers, it's definitely up your alley if you love modern soul with an old-school feel.
SON LITTLE, New Magic (CD/LP)
Son Little's unassuming but potent interpretation of soul is defined by a world-weary mellowness that makes his second LP compelling, and perhaps a more mature offering than his 2015 self-titled debut. The tired angst of a song like "The Middle" and the more simmering yearning of "ASAP" exhibit the album's range, while his effortless vocals are smooth with gruff undertones, not unlike soul pioneer Billy Paul. Throughout, there are intriguing hints of sonic experimentation and unanticipated studio effects: more of this may have added a welcome further dimension to New Magic, but it's hard to argue with such a beautifully solemn, but also serene, statement.
DEE DEE BRIDGEWATER, Memphis: Yes I'm Ready (CD)
THE DOORS, Singles (CD)
STEVE MILLER, Ultimate Hits (CD/LP)
MUSIQ SOULCHILD, Feel The Real (CD)
GUCCI MANE, Mr. Davis (CD)
WYCLEF JEAN, Carnival III: The Fall & Rise Of A Refugee (CD)
MADONNA, Rebel Heart Tour (CD)
MALFUNKSHUN, Monument (CD/LP)
MICHAEL MCDONALD, Wide Open (CD/LP)
CAT STEVENS/YUSUF, Laughing Apple (CD/LP)
RINGO STARR, Give More Love (CD/LP)
ANTIBALAS, Where The Gods Are In Peace (CD/LP)
DEEP PURPLE, Fire In The Sky (CD/LP)
PROPHETS OF RAGE, Prophets Of Rage (CD/LP)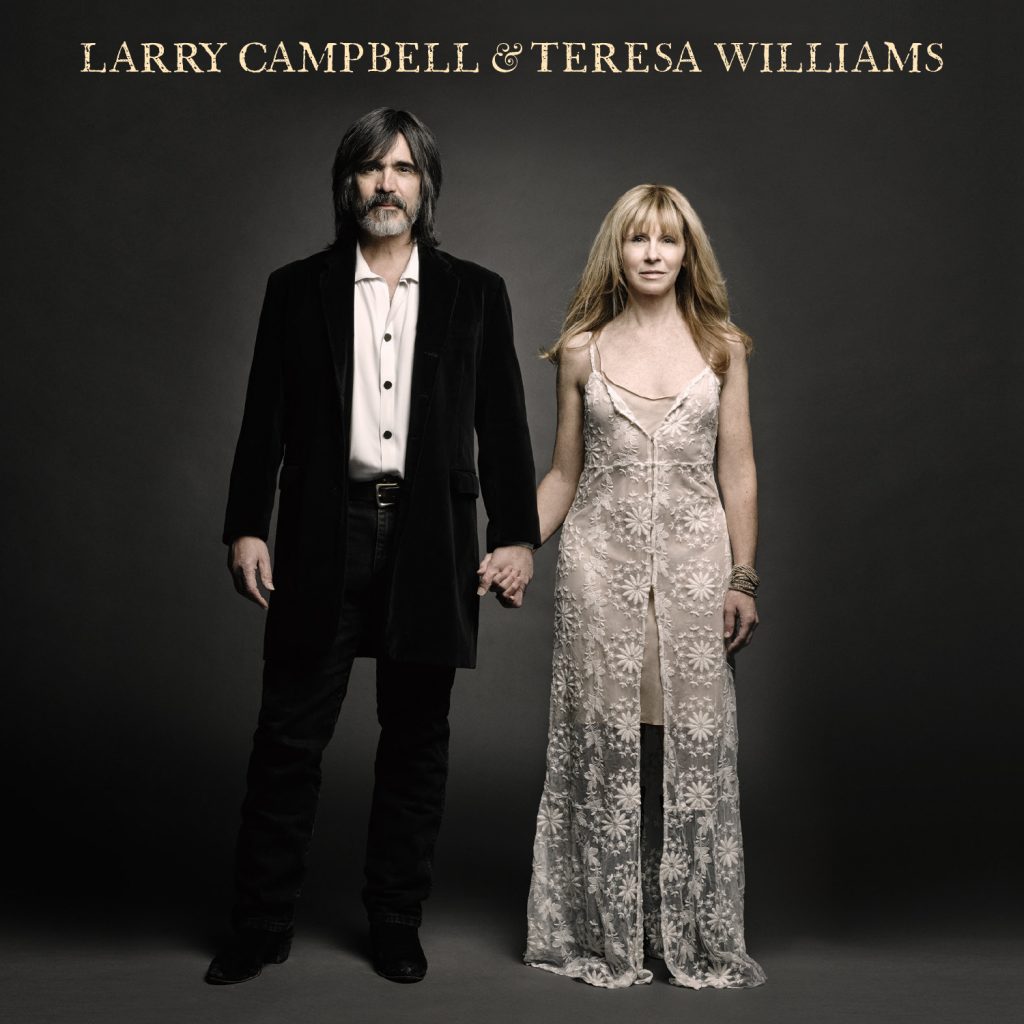 Gene's Classical Corner: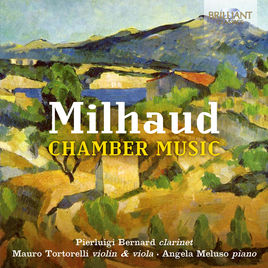 MILHAUD/TORTORELLI, Milhaud: Chamber Music (CD)
Darius Milhaud is one of the most colourful and versatile composers of 20th century France. He was active in all fields and genres of composition: opera, choral, orchestral, chamber and solo works, a prolific writer and bold spirit, a member of the French composer's group "Les Six", a modernist influenced by jazz, polytonality and Brazilian culture. This new recording presents chamber music for clarinet, violin, viola and piano, in different combinations. Most works are small scale, exquisite and delicious miniatures smelling of the rich perfumes of the French Provence, the region from which Milhaud came and which was his source of inspiration during his long creative life. "Chamber Music" features excellent performances by violinist Mauro Tortorelli, pianist Angela Meluso and clarinetist Pierluigi Bernard.
KILLER REISSUES:
CHRIS BELL, I Am The Cosmos (CD)
In 1974–1975, Big Star's Chris Bell worked in the famed Château D'Hérouville near Paris, France, and later recorded at both Shoe Studios and Ardent Studios in Memphis. Some of that material arrived in 1992 as I Am The Cosmos to great acclaim. An expanded 2009 release nearly doubled the track listing, adding alternate mixes, as well as some of Bell's pre-Big Star recordings. With those early recordings now taking their proper place on Looking Forward: The Roots Of Big Star (released by Omnivore in July, 2017), it is now time for the definitive version of I Am The Cosmos. In addition to the bonus material found on the 1992 release and 2009 reissue, this new 2-CD / Digital set adds 10 more tracks, 8 of which are previously unissued and 2 making their CD debut. The packaging contains updated liner notes from set co-producer Alec Palao as well as Bob Mehr and features previously unseen photographs. This expanded edition of I Am The Cosmos arrives at the perfect time for long-time fans, as well of those who are just discovering the magic of Chris Bell.
SHAWN COLVIN, A Few Small Repairs (20th Anniversary Edition) (CD/LP)
A Few Small Repairs includes the Grammy Award-winning "Sunny Came Home" plus chart-toppers "You and The Mona Lisa" and "Nothin' On Me" (the theme song for the NBC sitcom Suddenly Susan). This expanded anniversary edition includes seven rare live performances culled from the Sony Music archives, plus enhanced artwork including newly-written liner notes by Shawn Colvin and producer John Leventhal and recently discovered archival photos.
COMING SOON:
AMADOU & MARIAM, La Confusion (9/22)
CUT COPY, Haiku From Zero (9/22)
DRIVIN N CRYIN, Archives Volume 1: 80-90 (9/22)
And don't forget these STILL-NEW platters that matter!
THE NATIONAL, Sleep Well Beast (CD/LP)
The National's hauntingly side-eyed 2007 ode to nationalism, "Fake Empire," has gotten big responses at their recent shows, unsurprisingly. Yet the Ohio-bred indie-rock achievers aren't a political band per se. Frontman Matt Berninger generally turns his brooding baritone toward the dark end of relationships – with one's self, a lover, a society – backed by a band that can sometimes suggest Wilco channeling Joy Division. Lyrically and sonically, the National's seventh LP plumbs anxieties more deeply than ever. The result is a disarmingly potent album, not just emotionally but politically as well. "Keep the weed next to the bed/Light the water, check for lead," hollers Berninger, near hysterical, on "Turtleneck," a rattled paranoid rocker equal parts R.E.M. and Television at their most screamingly unhinged. A rallying cry it ain't – more a guilty confession of fearful retreat in a self-loathing UV glow. Numbness as coping mechanism is a recurring theme. On "Walk It Back," the singer is "always checking out," getting baked "until everything is less insane," while stoner synths shimmer, and a nefarious treatise attributed to Karl Rove terrifyingly unspools ("We're an empire now, and when we act, we create our own reality"). There's added depth to the lyrics here, which might be due to Berninger's new co-writer: Carin Besser, his wife and a former fiction editor at The New Yorker. It shows: "Carin at the Liquor Store" rhymes "I wasn't a keeper" with "dead John Cheever," while the psychic struggle of "I'll Still Destroy You" alludes slyly to Romeo and Juliet's feuding Montagues and Capulets ("It's so easy to set off the molecules and the caplets"). Humor flashes from the band's trademark sleek gloom, as do love songs, which have a new presence and sexiness, buoyed by backing singers Lisa Hannigan (especially on "Dark Side of the Gym") and Justin Vernon. A broader soundscape also sets Sleep Well Beast apart from earlier sets. Songs often center on piano; electronics (by veteran German sound scientists Mouse on Mars) swarm; and Bryce Dessner's string arrangements have grown bolder, full of measured dissonance (see "Nobody Else Will Be There"). The guitar work, too, is sharper; the perfectly turned solo on "The System Only Dreams in Total Darkness," in particular, shows an afterglow of Day of the Dead, the five-hour Grateful Dead tribute that the National curated and appeared on last year.
GREGG ALLMAN, Southern Blood (CD/LP)
As rock superstars fade from the glare of fame into the shrouds of nostalgia, a few find ways to keep connecting. It's not easy: Talent is critical but more important is honesty. This is especially true when the end of one's path comes into view, when that road no longer stretches past the horizon but stops somewhere short of there. When Gregg Allman recorded Southern Blood, he could see what lay ahead. Knowing that this was his farewell statement, he crafted it meticulously all the way up to the end of his journey, as producer Don Was indicated in the album's liner notes: "He spent his final night listening to the latest mixes and closed his eyes knowing that his vision had been realized." As young men in the late '60s, Gregg and his brother Duane piloted the Allman Brothers directly into the spotlight with an unprecedented sound built on a foundation of blues, rock 'n' roll and a bit of jazz. With two virtuoso guitarists, it sparked the Southern rock movement, whose harmonized guitar lines became the genre's calling card. But Gregg's vocals — sometimes anguished, always thrilling —  were the band's single indispensable element. One of Southern Blood's miracles is that Allman's voice delivers in peak form. If this were the debut of a new singer on the rise, critics would laud his control of nuance, his expressiveness and ability to get inside a lyric. They'd also note the more immeasurable qualities of raw soul and genuine passion.  In fact, no new artist could have cut Southern Blood. They live in the present but lean toward the future. The road they're on seems endless. The trials and fears are too far ahead for them to see. Allman knew these signposts well. They had become familiar presences, neither distracting nor intimidating, when he began choosing the songs he wanted to sing as his farewell. His selections are musically varied: the low-down Willie Dixon blues tune  I Love The Life I Live, the vintage soul-flavored Out Of Left Field, the New Orleans spell that haunts Blind Bats and Swamp Rats. Yet they unify as a three-dimensional commentary on what it means to take leave of the world. Tempos are slow, almost grave, as he radiates loneliness and doubt on Tim Buckley's Once I Was. He strolls along The Grateful Dead's Black Muddy River,  to where "there's nothing left to do but count the years" and "stones fall from my eyes instead of tears." Love itself grows toxic, maybe hastening toward an early reckoning on Love Like Kerosene written and played fiercely by the guitarist on this session, Scott Sharrard. He seems to be calling out to his late brother Duane on Jackson Browne's Song For Adam, with Browne singing backup. Allman's interpretation of Bob Dylan's Going Going Gone is almost too painful to weather: "I'm closing the book on pages and texts. I don't really care what happens next. I'm going, I'm going, I'm gone." It's Allman's composition My Only True Friend that stands as this album's greatest monument. Over a majestically slow tempo, with twin guitars reminding us of where Southern rock came from, caressed by the velvety muscle of his Hammond organ, Allman says, "On and on I roam. It feels like home is just around the bend. I've got so much left to give but I'm running out of time. … I can't bear to think this might be the end. But you and I both know the road is my only true friend." Only here does Allman falter. No, his friends are many. None can ever forget what he gave to them and, with Southern Blood, he gives even now.
NEIL YOUNG, Hitchhiker (CD/LP)
Hitchhiker marks a pivotal moment in Neil Young's ongoing series of archival releases: Instead of a live classic-songs set, this is a buried-treasure mother lode – 10 newly unearthed studio recordings, cut in one acoustic session, on August 11th, 1976. Young wasn't exactly swept up in the country's bicentennial spirit at the time; now grouped together rather than spread out over later records, the violence-drenched "Powderfinger," "Captain Kennedy" and "Pocahontas" feel like pointed rejoinders to the whitewashed history offered up during America's 200th birthday. He's in peak lonesome-guy mode on the never-released failed-relationship chronicle "Give Me Strength." Another previously unheard song, "Hawaii," is a spooky mysterious-stranger ballad. The take of the Nixon-sympathizing "Campaigner" here includes a newly relevant verse deleted from the version that appeared on Decade: "The speaker speaks, but the truth still leaks." The major find is the scruffy title song, an unblinking depiction of fame, "neon lights and the endless nights," paranoia and cocaine. Young eventually released it on 2010's Le Noise, bathed in electric guitar and with a verse about being thankful for his kids. There was no one to comfort him in '76: It's a journey through the past, but far darker.
MIKE STERN, Trip (CD)
Having established himself as an imaginative technical wizard in the forefront of the fusion movement during the 1980's, guitarist Mike Stern has left an indelible mark on the way the instrument is utilized in the jazz idiom. But there would be an unforeseen event that would test his physical and emotional will to overcome adversity. In July of 2016 Stern suffered a serious accident when he tripped over construction debris leaving his apartment in New York City. This led to severe fractures in both arms, and critical nerve damage extending to fingers in his right hand. After several operations and intense therapy, he was back on the guitar, and Trip proves he has not lost any of his amazing musical prowess.  Assembling an all-star cast of accompanists, Stern went back into the studio to record his 17th release as leader, and re-affirm his place as a force to be reckoned with. The title track opens with Stern's signature blazing riffs bouncing off the bedrock foundation consisting of Victor Wooten on bass and Dennis Chambers on drums. The perennial Miles Davis influence is revived on "Blueprint," which features Randy Brecker on trumpet, and Jim Beard on organ and keys. Beard plays keyboards throughout, and also produced the project, as he has so many of Stern's previous endeavors. "Hope For That," has long-time friend and drummer, Dave Weckl sitting in, who possibly knows Stern's music better than anyone, and can accent the changes with a refined brilliance. The music takes a traditional swing orientation on "Half Crazy," that brings in Lenny White on drums, bassist Teymur Phell, and Bill Evans on tenor. White and Phell are part of his working band, and the musical interconnection is evident. This same lineup and feeling returns on "Scotch Tape and Glue," named after the process Stern created to be able to hold the pick with his right hand after the accident.  Trumpeter Wallace Roney performs on "Screws," a funk-fusion excursion sans bass, opting for an electronic pulse on the lower end. This is pure Stern territory as he takes his Strat into the outer limits, Roney augmenting the amplified tension in the higher registers. They continue with this instrumental arrangement on "B Train," which is a groove injected, spaced-out version of "Take The A Train," Roney again demonstrating why he is one of the premier horn men on the scene. Beard also shows formidable piano chops on this venture, as the song goes through some adventurous straight ahead sections. Stern exposes his sensitive side with the acoustical, "Gone," presenting his dexterity on the nylon six string. His wife Leni Stern, plays the African three stringed ngoni on "Amelia," which has vocalist Gio Moratti joining Stern in singing, in what might sound like an unusual format for Stern, as he is identified with his powerful electric persona. Leni reappears on "I Believe You," that has drummer Will Calhoun and bassist Edmond Gilmore adding their talents to this uplifting ballad.  Though Trip stands on its own merits as a quality Stern recording, with the back story concerning the accident, it represents an artist with an unwavering sense of purpose. Stern accepted the arduous medical situation he was confronting, and was steadfast in his belief that he would endure and overcome, with his guitar abilities intact. This is a testament to that.
MOGWAI, Every Country's Son (CD/LP 9/22)
Even by way of this first live airing, the album – Mogwai's ninth studio effort and their first since 2014's well-received Rave Tapes – instantly felt like a quintessential, well-crafted return, every bit as vital and masterfully mottled as their most triumphant, generation-bridging output to date. In this instance, the "return" to form didn't concern quality (true facts: they have never released a poor album) but rather the band's quite literal, tried-and-tested method as a unit operating beyond a brief. Having spent the last couple of years focusing on soundtrack work, Every Country's Sun is a statement concocted amidst (and, as guitarist Stuart Braithwaite has recently said, against) the strange, turbulent and somewhat unknowable times in which we live