This week's crop of new stuff includes Bob Mould's stunning new album, some mellow introspective piano pop courtesy of Merge Records & Eric Bachmann, a new RJD2 album that snuck up on us and some Gene-centric jazz and classical goodness. Read on…
NEW GOODIES: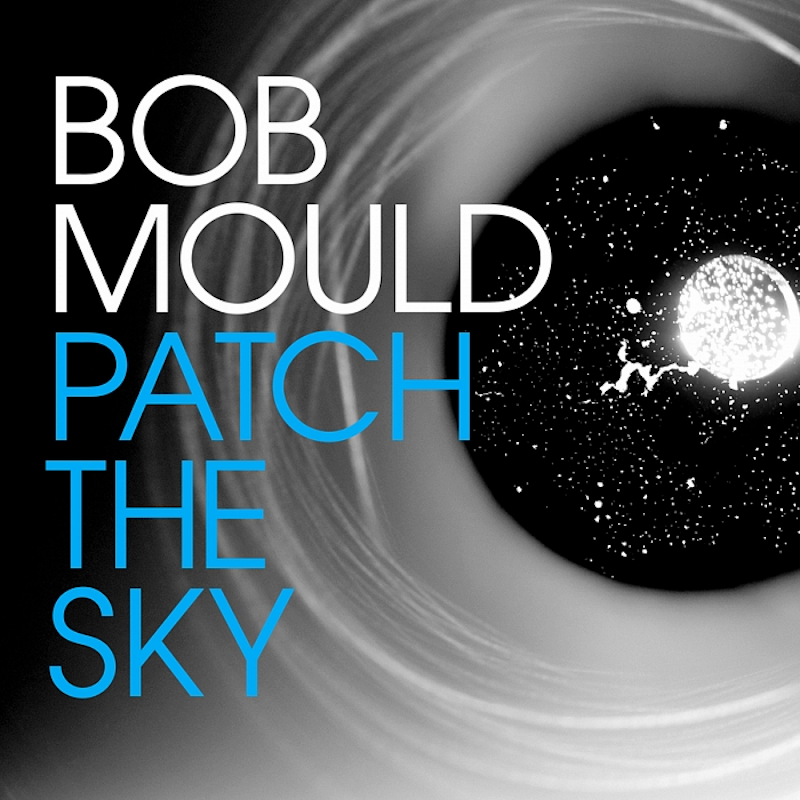 BOB MOULD, Patch The Sky (CD/LP)
Bob Mould, the alternative-rock torchbearer, is undeniably in the midst of a ferocious late-career tear. Having explored subtler, more experimental musical terrain through most of the 2000s, his recent run alongside drummer Jon Wurster and bassist Jason Narducy has been nothing short of pure guitar-rock TNT. At 55, Mould has come full circle, returning to his love for massively melodic alt-punk. His third record in almost as many years employs the same muscular sonic approach of Silver Age and 2014's Beauty And Ruin, but it also doubles down on the emotional angst. In true Bob Mould fashion, the record's most kinetic moments come when sound and subject matter crash head-on. When he contemplates the end of the world on "The End Of Things," Narducy and Wurster are there to give noisy support to his vision.
ERIC BACHMANN, Eric Bachmann (Merge, CD/LP)
Eric Bachmann is a songwriter and musician of three distinct voices, having guided Archers Of Loaf and Crooked Fingers, and now, on his second solo album, turning over a new page once again. A decade after his first solo album, the spare, acoustic To The Races, and five years since the final Crooked Fingers album, Bachmann turns to the piano for a mellow but lyrically forceful batch of nine songs.
AMON AMARTH, Jomsviking (CD/LP)
Viking-metal concept album, anyone? Amon Amarth sprung from the fertile Swedish death metal scene of the '90s, outlasting many of their scene-mates, and through the lens of a troubled character, Amon Amarth's first concept album is a folk-style narrative of the life and times of the vikings — and an inspired and album from the veteran death metal band.
JEFF HEALEY, Heal My Soul (CD/LP)
Provogue released Heal My Soul, the first new, original Jeff Healey rock material in over 15 years. This incredible lost album features some of the most powerful and passionate performances that Healey, a stunning blues guitarist, ever committed to record, released to coincide with what would have been Healey's 50th birthday on March 25th, 2016.

RJD2, Dame Fortune (CD/LP)
Dame Fortune mixes instrumental soundscapes and jazzy analog West Coast hip-hop, but there's more going on here. Addictive, infectiously melodic tangents include snappy Middle Eastern—inflected fantasia of "The Roaming Hoard" and the cozy, sparkling soul fusion of "PF, Day One," DJ RJ'S new platter spins out a sinuous braid of pleasant sounds; it's a breezy DJ set attuned for meditative easy listening.
VARIOUS ARTISTS, Rough Guide To World Psychedelia (CD/LP)
This Rough Guide explores the heady influence of psychedelia on salsa, from the fuzzy tropical guitars of the sixties and seventies to today's cutting edge bands experimenting with weird & wonderful psychedelic sounds
VARIOUS ARTISTS, Rough Guide To South African Jazz (CD/LP)
This Rough Guide explores the jazz scene of one of the world's greatest musical powerhouses. From the progressive 1960s, when many of South Africa's finest musicians were forced into exile by the constraints of apartheid, to the modern era and the sound of the new 'rainbow nation', it also takes in the great jazz era of the 1950s. Artists include: Abdullah Ibrahim, Miriam Makeba, Pops Mohamed, Chris McGregor, Lemmy Special, African Jazz Pioneers, Sipho Mabuse and Bheki Mseleku
THERMALS, We Disappear (CD/LP)
At a brisk 30 minutes, We Disappear follows the pattern that fans of the Portland trio have come to expect over their nearly 15 years together. Songs split the difference between pop-punk and garage rock, with every track based around simple riffs and even simpler executions. But that's exactly what makes The Thermals the band they are. To expect anything other than that would be to project unreasonable expectations onto a band that's always been about gut-level rock songs.
SEAN WATKINS, All I Do Is Lie (CD/LP)
Nickel Creek co-founder Sean Watkins boasts a solid solo catalog of three prior albums, and the mournful All I Do Is Lie may be his best independent effort to date. Primarily a collection of gentle and accessible love songs, the album quietly addresses disharmony within dying relationships, examining the corrosion of ill-fated romances. Shifting from bluegrass-tinged ballads to soulful honky tonk dirges, Watkins explores disintegrating ties throughout the work, delivering and receiving heartbreak.
ZAYN, Mind Of Mine (CD/LP)
JOE BONAMASSA, Blues Of Desperation (CD/LP)
ANTHONY HAMILTON, What I'm Feelin' (CD/LP)
ROBIN TROWER, Where Are You Going To (CD/LP)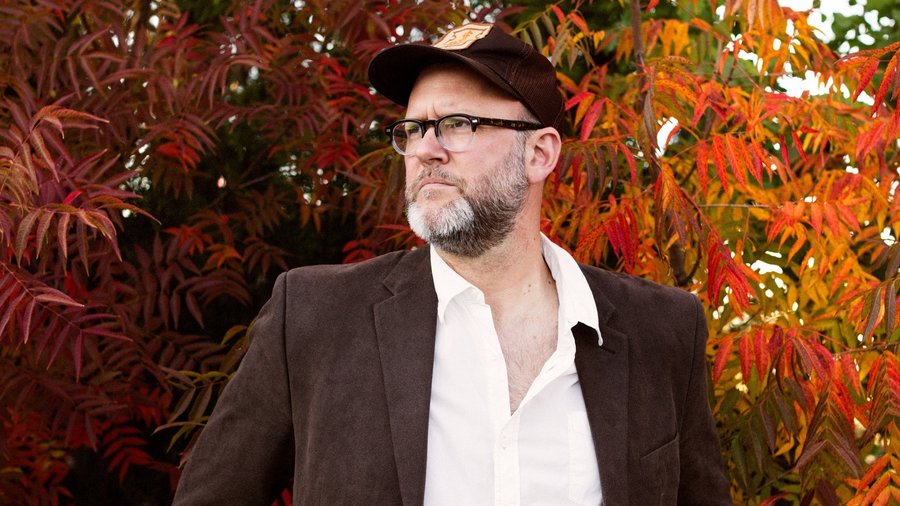 Gene's Jazz/Classical Corner:
JERDEN VAN VEEN, Nyman: Complete Piano Music (CD)
Minimal Music champion Jeroen van Veen has been fascinated by Nyman's music his whole life, and the recording of it was a logical step. He is the ideal interpreter of this seductive, mind opening music. The music featured on this recording is either originally written for piano or arranged by the composer himself, one of the most famous and successful film music composers of our time.

VIJAY IYER & WADADA LEO SMITH, Cosmic Rhythm With Each Stroke (CD/LP)
n his eighth decade, the pioneering US trumpeter/composer Wadada Leo Smith is stepping even harder on the gas: he has released 10 very different albums since he hit 70, and has built a creative relationship with a much younger pioneer, pianist Vijay Iver. On this trumpet/piano duo album,  the two operate with a charismatic delicacy and subtle force. The centrepiece is a largely improvised seven-part suite, and Smith's tone and phrasing often reflect mid-period Miles Davis, but he blends free jazz into those resources with a unique poetic focus.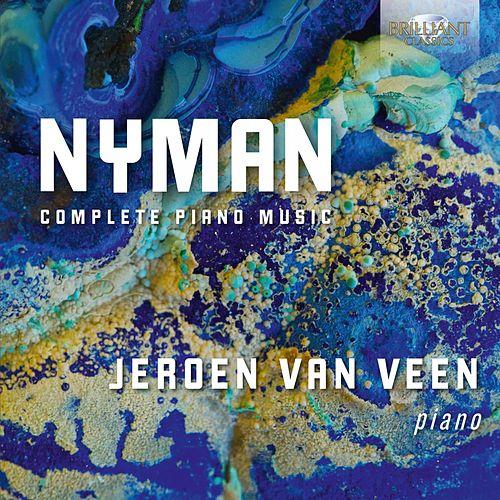 COMING SOON:
BLACK STONE CHERRY, Kentucky (4/1)
CHEAP TRICK, Bang Zoom Crazy Hello (4/1)
ROBBIE FULKS, Upland Stories (4/1)
GIANT SAND, Provisions (4/1)