ADAM'S HOUSE CAT, Town Burned Down (CD/LP)
Mike Cooley and Patterson Hood of Drive-By Truckers formed Adam's House Cat in the Muscles Shoals area of Alabama in 1985. Their songs and friendship became the foundation on which DBT was built. Their one and only "lost" album from 1990 was remixed by David Barbe, mastered by Greg Calbi and is now available for the first time with archival photos and extensive liner notes from Patterson Hood.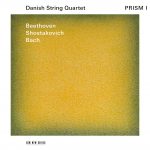 DANISH STRING QUARTET, Prism I (CD)
For its third ECM release, the prize-winning Danish String Quartet inaugurates a series of five albums with the overarching title of Prism, in which the group will present one of Beethoven's late string quartets in the context of a related fugue by J.S. Bach as well as a linked masterwork from the quartet literature. With Prism 1, it's the first of Beethoven's late quartets, op. 127 in E-flat Major, alongside Bach's fugue in the same key (arranged by Mozart) and Dmitri Shostakovich's final string quartet, the No. 15 in E-flat minor.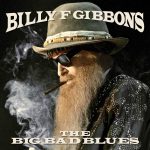 BILLY GIBBONS, The Big Bad Blues (CD/LP)
Big Bad Blues, as the title suggests, focuses on Gibbons' lifelong love of the blues and rock & roll, showcasing the blues-influenced vocals and guitar licks that have together served as the foundation for his numerous hits over the past five decades. The album features 11 tracks balancing some classic covers like 'Rollin' and Tumblin," and 'Standing Around Crying' along with some of Billy's signature new blues originals.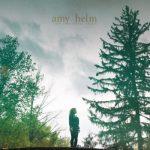 AMY HELM, This Too Shall Light (CD/LP)
This Too Shall Light, Amy Helm's sophomore solo album, is a logical progression from 2015's excellent Didn't It Rain (recorded after three dynamite albums with Olabelle), but it's also a marked departure. For starters, she stepped away from her home base in Woodstock to work with producer Joe Henry in Los Angeles at United Recording Studios in Hollywood, where the Beach Boys records Pet Sounds and the Mamas and the Papas tracked the immortal "California Dreamin." Second, in order to "meet" these ten tunes directly, she refrained from rehearsing or playing them live beforehand. Henry played her Delaney & Bonnie's cult classic Motel Shot, recorded to resemble its many players hanging out and singing in a rundown roadside motel room. This date was cut in four days and the end result captures that spontaneous feel but takes it to another level sonically and emotionally. The material is uniformly strong; it makes use of many of Helm's gifts as a singer ranging between country, rock, folk, soul, gospel, and even jazz. Gospel, however, is prevalent, thanks to Helm's desire to hear a gospel chorus (from three talented backing vocalists) behind her on every song.
JOHN MCLAUGHLIN, Live In San Francisco (CD)
This recording of the final set at the Warfield Theatre brings to full circle the amazing advent of The Mahavishnu Orchestra In 1971, and its renaissance this night in San Francisco." mused the boundary-shattering guitarist John McLaughlin. On his farewell tour of America, which comprised of 25 concerts, John invited one his favorite musician, guitarist Jimmy Herring and his band "The Invisible Whip" to explore the timeless music he had created four decades ago.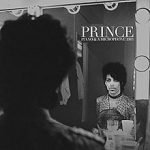 PRINCE, Piano & A Microphone (CD/LP)
Beginning the excavation of Prince's vault of unreleased music with this 1983 home cassette recording is a canny move. It can't sound dated, and it provides a pleasing circularity, taking its name and solo piano format from Prince's swansong tour. Of course, we all still hope there's one last classic unheard album or song to be retrieved. And while this short, spare offering dampens those hopes somewhat, there's no mistaking Prince's incandescent, unquenchable brilliance, as he swoops from song to song, vamps and pirouettes up and down the scales. It's a guilty pleasure, knowing he didn't intend us to hear this, knowing he has no idea what comes next – the five-year peak of astonishing achievement, the fog of superstardom to descend within months. Or did he suspect? Is this the confidence of predestiny? Either way, it's an intensely intimate experience, appropriately voyeuristic and transgressive for a songwriter who wrote about both things so well. What stays with you is the sense of talent, hardening to genius.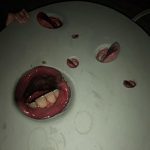 DEATH GRIPS, Year Of The Snitch (CD/LP)
The sixth album from noise-punk-rap cyber-transgressives Death Grips is one of their least aggressive offerings to date, but still quite disruptive. Special guest DJ Swamp, the enfant terrible of the Nineties turntablism boom, is almost like a fourth member of the band, squiggling and squarking all over Year of the Snitch. A glitch in the system, Swamp furiously cuts up old Death Grips songs, making one of the most Internet-funhouse-mirror bands of all time reflect back on itself.


JOE BONAMASSA, Redemption (CD/LP)