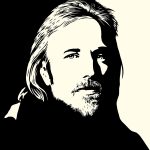 TOM PETTY, An American Treasure (4xCD)
An American Treasure is a a career-spanning  60-track deluxe set unveils dozens of previously unreleased recordings, alternate versions of classic songs, rarities, historic live performances and deep tracks that spotlight Tom's remarkable depth and evolution as a revered and tremendously influential songwriter, recording artist and performer. An American Treasure marks the first release of Tom Petty music since the artist's tragic passing in October 2017.  Tom's daughter, Adria Petty, and his wife, Dana Petty, were the primary catalysts for the commission, creation and release of An American Treasure-a tribute and love letter pointing to the music in between the hits, and a strong musical portrait of the person they know in their hearts.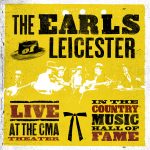 THE EARLS OF LEICESTER, Live At The CMA Theater In The Country Music Hall Of Fame (CD/LP out 10/12)
Recorded over two nights at Nashville's CMA Theater, Earls of Leicester Live bears a boundless vitality that makes songs from over a half-century ago feel irresistibly fresh. Despite the band's painstaking precision in recreating the catalog of Flatt and Scruggs' Foggy Mountain Boys, the album unfolds with an easy warmth that honors the essence of traditional bluegrass, which Jerry Douglas describes as "music that was meant to be played on back porches." Made up entirely of songs from 1954 to 1965, Earls of Leicester Live combines classic tunes with more obscure numbers unearthed thanks to the band's encyclopedic familiarity with Flatt and Scruggs's body of work. The robust 23-song set features 14 new recordings by the Earls and nine fan favorites from their two previous studio albums. The setlist includes notorious crowd-pleasers like "Martha White Theme Song" (originally penned as a jingle for Martha White Self-Rising Flour) and "Foggy Mountain Breakdown" (a breakneck-paced, banjo-driven instrumental popularized thanks to its use in Bonnie and Clyde), as well as the harmony-laced "You Can Feel It in Your Soul" and the sweetly crooning "All I Want Is You." Earls of Leicester Live also serves up several tracks integral to Flatt and Scruggs' legend-including "I'm Gonna Sleep with One Eye Open," a song famously banned from the Grand Ole Opry-along with more oddball offerings like the gracefully sprawling two-part instrumental "Steel Guitar Blues/Spanish Two Step." And in one of the album's most poignant moments, the Earls of Leicester deliver the wistfully lilting "Reunion in Heaven"-a song the band performed at Foggy Mountain Boys mandolin player/vocalist Curly Seckler's gravesite earlier this year, as per Seckler's personal request. Throughout Earls of Leicester Live, the band wholeheartedly channels the spirit of Flatt and Scruggs while allowing each member's distinct charm and singular musicality to shine through.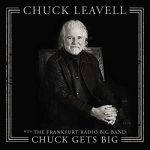 CHUCK LEAVELL, Chuck Gets Big (w/ The Frankfurt Radio Big Band) (CD)
Backed by the Frankfurt Radio Big Band, Chuck takes us on a musical journey through his 40+ year career as one of rock's top keyboard players. He covers his lifelong idol Ray Charles with "Losing Hand" and "Georgia on My Mind". Chuck also reaches back into his beginnings with the Allman Brothers Band playing "Southbound" and "Statesboro Blues" and then moves on to his jazz/rock fusion band "Sea Level" with "King Grand" and "Living in a Dream".   Of course Chuck couldn't leave Mick, Keith, Ron, and Charlie behind and includes Rolling Stones' rockers 'Tumbling Dice" and "Honky Tonk Woman". He rounds out the album with a few originals of his own and throws in two rhythm and blues classics "Route 66" and "Compared to What". There aren't many artists who can perform rock, rhythm, and blues backed by a big band and retain the song's spirit. But true to Chuck's rock legacy he does exactly that. This is not a big band album. It's a rock, rhythm, and blues album.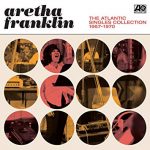 ARETHA FRANKLIN, Atlantic Singles Collection (2xCD)
When Aretha Franklin joined Atlantic Records in 1967, it was the beginning of an unprecedented run that would ultimately cement her place as a music legend, a global household name, and one of the most influential singers of all time. Within the space of just three years, her name was almost never out of U.S Pop and R&B Top 20, garnering nine gold singles, three gold albums, as well as three Grammy Awards and her first string of international hits. This new collection features 34 singles which Franklin released during her first three years with Atlantic Records. Arranged chronologically, the songs on the new collection originally appeared on six studio albums: I Never Loved A Man The Way I Love You (1967), Aretha Arrives (1967), Lady Soul (1968), Aretha Now (1968), Soul '69 (1969), This Girl's In Love With You (1970), and Spirits In The Dark (1970). The only exception is Franklin's cover of Elton John's "Border Song," which was released as a single in 1970 and later appeared on her 1972 album Young, Gifted and Black. The Atlantic Singles Collection 1967-1970 is stacked with many of Franklin's best-known songs, including the nine #1 R&B hits "I Never Loved A Man (The Way I Love You)," "Respect" (also a Pop #1), "Baby I Love You," "Chain Of Fools," "(Sweet Sweet Baby) Since You've Been Gone," "Think," "Share Your Love With Me," "Call Me" and "Don't Play That Song." Several of the songs on this collection are cover versions that underscore Franklin's exceptional skill at reinterpreting music and making songs her own. Among the highlights are her versions of Sam Cooke's "You Send Me," The Band's "The Weight," The Beatles' "Eleanor Rigby," and Dionne Warwick's "I Say A Little Prayer," which became a Billboard Top 10 hit for Franklin in 1968.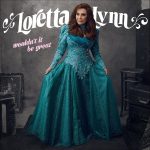 LORETTA LYNN, Wouldn't It Be Great (CD/LP)
After savoring "Wouldn't It Be Great," it becomes clear that "great" is barely adequate to describe Loretta Lynn and her legacy. The same applies to her new album, which is due out on Friday; maybe "phenomenal" comes closer to assessing these 13 tracks. Start with her songs themselves: Lynn wrote or co-wrote all but one of them, each with magnificent craftsmanship. The title cut makes this clear, from its vivid imagery and polished rhyme scheme to the exquisite balance of the music, which builds from verses to choruses without those overkill crescendos resorted to by clumsier composers. And she knows better than most how to find a perfect opening line: "I don't suppose I'll ever love him quite the way that I love you," which practically pulls the listener into "Another Bridge To Burn." Then there's the voice. Her sass and attitude drive the honky-tonk groove of "Ruby's Stool," and when she hollers the high notes on "Darkest Day," we're whisked to some Texas dance hall, complete with three-fiddle harmony over a two-step shuffle. Then, moments later, over just an acoustic guitar, she delivers an intimate paean to "My Angel Mother," with a sentimentality that's unapologetic and deeply touching. Maybe "Lulie Vars" offers the best example of her artistry. It's a "murder ballad," in which a dark tale unfolds over a simple, repetitive melody. The accompaniment is basic — acoustic guitar and bass. Yet through the power of her phrasing, we are transported through verse after verse of the narrative. This is interpretive singing of the highest order. This is vintage and contemporary Lynn, at the very peak of her powers. What's perhaps most amazing is that she is already halfway through her 86th year. There are plenty of singers a quarter of her age who can draw inspiration and wisdom from this album. And if they did, well, wouldn't that be great?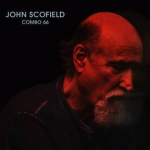 JOHN SCOFIELD, Combo 66 (CD)
Iconic Grammy Award winning guitarist John Scofield teams up with pianist Gerald Clayton, bassist Vicente Archer, and drummer Bill Stewart in Combo 66, a new band that builds upon Scofield's long legacy of masterful improvisation and stylistic diversity. Since the late 1970's, Scofield has been a major influence on jazz, continuously finding new and exciting avenues to reinvent himself as an artist. In recent years, Scofield won two consecutive Best Jazz Album Grammy Awards for Past Present and Country For Old Men – for which he also won the Grammy Award for Best Instrumental solo – and has received resounding critical acclaim for his 2017 release Hudson with all-star bandmates Jack DeJohnette, Larry Grenadier, and John Medeski. Now, joined by three formidable artists in their own right, Scofield's new band showcases an intricate interpretation of jazz's limitless direction.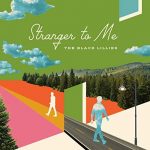 THE BLACK LILLIES, Stranger To Me (CD/LP)
The Black Lillies are back! Known for their captivating blend of rock & roll and country, they have become one of Americana music's biggest success stories: an internationally-renowned band of roots-rockers, armed with songs that blur the boundaries between the genres. Stranger To Me finds the band presenting a sound that is as powerful in the quieter moments as it is explosive during the jubilant ones. The band's pared down configuration has resulted in a bigger, deeper sound built on undeniable chemistry, lush three-part harmonies, and instrumental virtuosity with a funky edge.
MUDHONEY, Digital Garbage (CD/LP)
ALT-J, Reduxer (CD/LP)
ANTI-FLAG, American Reckoning (CD/LP)
BEARTOOTH, Disease (CD/LP)
AMY RAY, Holler (CD)
COMING SOON:
BLUES TRAVELER, Hurry Up & Hang Around (10/12)
BOTTLE ROCKETS, Bit Logic (10/12)
ELVIS COSTELLO & THE IMPOSTERS, Look Now (10/12)
MARIANNE FAITHFULL, Seven Deadly Sins (10/12)
And don't forget these STILL-NEW platters that matter!
ADAM'S HOUSE CAT, Town Burned Down (CD/LP)
Mike Cooley and Patterson Hood of Drive-By Truckers formed Adam's House Cat in the Muscles Shoals area of Alabama in 1985. Their songs and friendship became the foundation on which DBT was built. Their one and only "lost" album from 1990 was remixed by David Barbe, mastered by Greg Calbi and is now available for the first time with archival photos and extensive liner notes from Patterson Hood.
DANISH STRING QUARTET, Prism I (CD)
For its third ECM release, the prize-winning Danish String Quartet inaugurates a series of five albums with the overarching title of Prism, in which the group will present one of Beethoven's late string quartets in the context of a related fugue by J.S. Bach as well as a linked masterwork from the quartet literature. With Prism 1, it's the first of Beethoven's late quartets, op. 127 in E-flat Major, alongside Bach's fugue in the same key (arranged by Mozart) and Dmitri Shostakovich's final string quartet, the No. 15 in E-flat minor.

BILLY GIBBONS, The Big Bad Blues (CD/LP)
Big Bad Blues, as the title suggests, focuses on Gibbons' lifelong love of the blues and rock & roll, showcasing the blues-influenced vocals and guitar licks that have together served as the foundation for his numerous hits over the past five decades. The album features 11 tracks balancing some classic covers like 'Rollin' and Tumblin," and 'Standing Around Crying' along with some of Billy's signature new blues originals.
AMY HELM, This Too Shall Light (CD/LP)
This Too Shall Light, Amy Helm's sophomore solo album, is a logical progression from 2015's excellent Didn't It Rain (recorded after three dynamite albums with Olabelle), but it's also a marked departure. For starters, she stepped away from her home base in Woodstock to work with producer Joe Henry in Los Angeles at United Recording Studios in Hollywood, where the Beach Boys records Pet Sounds and the Mamas and the Papas tracked the immortal "California Dreamin." Second, in order to "meet" these ten tunes directly, she refrained from rehearsing or playing them live beforehand. Henry played her Delaney & Bonnie's cult classic Motel Shot, recorded to resemble its many players hanging out and singing in a rundown roadside motel room. This date was cut in four days and the end result captures that spontaneous feel but takes it to another level sonically and emotionally. The material is uniformly strong; it makes use of many of Helm's gifts as a singer ranging between country, rock, folk, soul, gospel, and even jazz. Gospel, however, is prevalent, thanks to Helm's desire to hear a gospel chorus (from three talented backing vocalists) behind her on every song.
JOHN MCLAUGHLIN, Live In San Francisco (CD)
This recording of the final set at the Warfield Theatre brings to full circle the amazing advent of The Mahavishnu Orchestra In 1971, and its renaissance this night in San Francisco." mused the boundary-shattering guitarist John McLaughlin. On his farewell tour of America, which comprised of 25 concerts, John invited one his favorite musician, guitarist Jimmy Herring and his band "The Invisible Whip" to explore the timeless music he had created four decades ago.
PRINCE, Piano & A Microphone (CD/LP)
Beginning the excavation of Prince's vault of unreleased music with this 1983 home cassette recording is a canny move. It can't sound dated, and it provides a pleasing circularity, taking its name and solo piano format from Prince's swansong tour. Of course, we all still hope there's one last classic unheard album or song to be retrieved. And while this short, spare offering dampens those hopes somewhat, there's no mistaking Prince's incandescent, unquenchable brilliance, as he swoops from song to song, vamps and pirouettes up and down the scales. It's a guilty pleasure, knowing he didn't intend us to hear this, knowing he has no idea what comes next – the five-year peak of astonishing achievement, the fog of superstardom to descend within months. Or did he suspect? Is this the confidence of predestiny? Either way, it's an intensely intimate experience, appropriately voyeuristic and transgressive for a songwriter who wrote about both things so well. What stays with you is the sense of talent, hardening to genius.
DEATH GRIPS, Year Of The Snitch (CD/LP)
The sixth album from noise-punk-rap cyber-transgressives Death Grips is one of their least aggressive offerings to date, but still quite disruptive. Special guest DJ Swamp, the enfant terrible of the Nineties turntablism boom, is almost like a fourth member of the band, squiggling and squarking all over Year of the Snitch. A glitch in the system, Swamp furiously cuts up old Death Grips songs, making one of the most Internet-funhouse-mirror bands of all time reflect back on itself.