The legendarily prolific rock/soul/funk/pop genius PRINCE is gone, but his music is not forgotten. Thanks to his estate and Legacy Recordings, his music will never be.


This new batch of reissues from one of Prince's most intriguing and fertile periods, 2001-2002, includes two very different studio albums released just six months apart—2001's The Rainbow Children and 2002's One Nite Alone, plus Prince's first official live albums taken from his tour in-between those two releases.
The 4 LP set One Nite Alone…Live! and the double LP One Nite Alone: The Aftershow…It Ain't Over! have each gotten their first-ever vinyl release in limited-edition purple, while sought-after title The Rainbow Children is available on CD for the first time in decades and on a crystal-clear double LP with limited-edition custom rainbow slipmat.
In addition, the much-sought-after five disc collection Up All Nite with Prince: The One Nite Alone Collection is now widely available for the first time. Combined in a beautiful slipcase with a 48-page bound book, One Nite Alone… and the two live albums are packaged with the long-out-of-print bonus DVD Prince Live at The Aladdin Las Vegas for an amazing document of the musical breadth of early 21st century Prince.
MULTIPLE VERSIONS of these titles are available now at our webstore (click HERE) or for curbside pickup. Call us at 864-235-7922 to set it up!
THE OPTIONS
CD: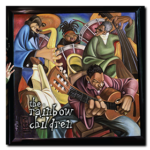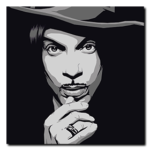 PRINCE, The Rainbow Children
PRINCE & THE REVOLUTION, Up All Nite With Prince: The CD Box
LP: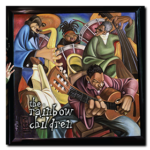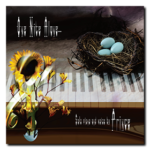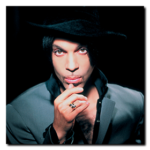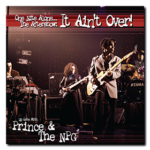 PRINCE, The Rainbow Children (clear vinyl)
PRINCE, One Nite Alone (purple vinyl)
PRINCE & THE NEW POWER GENERATION, One Nite Alone…Live! (purple vinyl)
PRINCE & THE NEW POWER GENERATION, One Nite Alone: The Aftershow – It Ain't Over! (purple vinyl)
THE DETAILS
THE RAINBOW CHILDREN, (2xLP clear vinyl/CD w/ rainbow slipmat)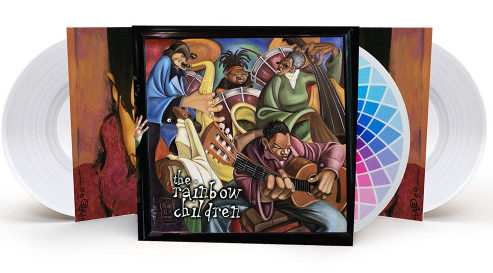 As the world greeted the promise of a new millennium, even Prince was experiencing a great sense of transformation. In 2000, he announced the reclamation of his birth name after seven years as an unpronounceable symbol. In 2001, after a period of study and debate with his friend and mentor Larry Graham (former bassist for Sly and The Family Stone), Prince converted to the Jehovah's Witness faith. These transformations bore fruit with the release of The Rainbow Children at the end of 2001. Billed as "controversial" in its press materials for its open spiritual message, the jazz-inspired record was Prince's first fully independent release, issued without any major label backing. One of its songs, "The Work, Pt. 1," was released by Prince as a free download on the file-sharing service Napster; this move, along with direct-to-consumer stream and download options on the NPG Music Club, made Prince a digital music visionary. The Rainbow Children is a continued favorite among Prince's most fervent admirers due to its complex musical narrative, its use of live drums and a full horn section, and the striking album art by artist Cbabi Bayoc, which still hangs in the hallowed halls of Paisley Park today. The CD has long been out of print and the original vinyl was incredibly limited and copies fetch hundreds of dollars. This new double LP vinyl edition comes on limited edition crystal clear vinyl packaged in gatefold packaging along with an exclusive Prince rainbow slipmat.
ONE NITE ALONE, (purple vinyl LP)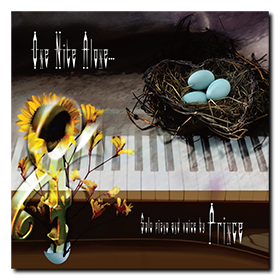 Prince would follow The Rainbow Children with the stunning One Nite Alone… in May 2002. Featuring almost nothing but Prince's acoustic piano and vocals (save for occasional rhythm from drummer John Blackwell and the ambient cooing of Divinity and Majesty, Prince's pet doves), this intimate album offers favorites like "U're Gonna C Me" and a cover of "A Case Of U," written by one of Prince's idols, Joni Mitchell.
ONE NITE ALONE…LIVE!, (4xLP purple-colored vinyl)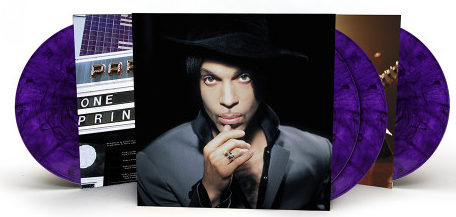 After The Rainbow Children release and before the release of the One Nite Alone… studio album, Prince embarked on a tour of the same name. However, as opposed to the intimacy of the largely solo One Nite Alone… album, this upbeat trek through theaters in North America featured the full talents of Prince's ever-expanding New Power Generation band. Members at the time included drummer John Blackwell, keyboardist Renato Neto and longtime collaborators like bassist Rhonda Smith and a horn section that included saxophonists Eric Leeds, Candy Dulfer and Maceo Parker. Taken from the highlights of 9 different shows in March and April of 2002 and clocking in at over 2 hours, the resulting 4 LP collection One Nite Alone…Live! was the first official live album of Prince's career and the 27 tracks included feature selections from The Rainbow Children as well as Prince's extensive back catalog, played with the full NPG as well as several solo piano excursions ("When U Were Mine," "Raspberry Beret," "Adore," "The Beautiful Ones," "Nothing Compares 2 U"). This release marks the first time that it's available on vinyl.
UP ALL NITE WITH PRINCE: THE ONE NITE ALONE COLLECTION (4xCD + 1 DVD)


Up All Nite With Prince: The One Nite Alone Collection brings the electrifying power of Prince's 2002 studio and live releases together in one stunning package. This 4CD/1DVD set includes One Nite Alone…, Prince's striking piano-and-vocal studio album (in its first commercial CD release); the double-disc One Nite Alone…Live! featuring recent jams ("Muse 2 The Pharaoh," "1+1+1 Is 3") and classic favorites ("Raspberry Beret," "Nothing Compares 2 U," "When U Were Mine"); the high-energy One Nite Alone…The Aftershow: It Ain't Over! with guest appearances by George Clinton and Musiq Soulchild; and the Live At The Aladdin Las Vegas DVD. The ultimate Prince concert experience is here!
ONE NITE ALONE…THE AFTERSHOW: IT AIN'T OVER! (2xLP purple-colored vinyl)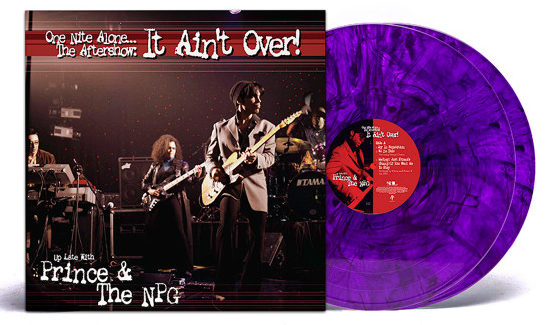 This 2 LP release documents Prince's mythic late-night after show performances. Never available as a physical stand-alone release and only available originally on CD as part of the One Nite Alone box set exclusive to NPG Music Club members, the album features an hour of amazing jams and includes guest appearances by George Clinton and Musiq Soulchild.
Each of these titles is available now at our WEBSTORE, or call us at 864-235-7922 to arrange for curbside pickup!