Yes!!  Adia Victoria & Co. will be playing at 2pm Saturday Oct. 15th at Horizon Records in The Bohemian Café, giving us a brief-but-rockin' preview set for their Fall For Greenville 2016 show  on the USC Upstate Spartan stage at 7 p.m. Her incredible new album, Beyond The Bloodhounds, is in-stock on CD and vinyl LP now! Stop in, pick up a copy and get ready!
Check out the Fall For Greenville event info HERE

Join our event HERE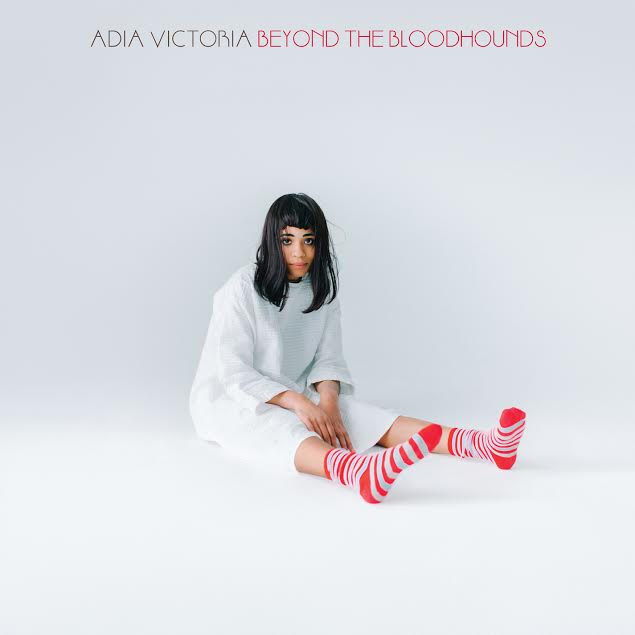 Adia Victoria is establishing a fresh reference point on the musical landscape. From blood-born howls to idiosyncratic phrasing, she is the big red dot saying You Are Here. The Nashville-based artist travels the lands of rock, afro punk, and country, squarely situated in the continent of the Blues.
Ask about her artistic goals, and the songwriter/vocalist will say, "I want to shine a light on the unseen, and speak the unspeakable." Adia Victoria is a truth teller. She admits, "I don't necessarily paint myself in a flattering light. This isn't the pop version of pretty or the strategically posed pretty-ugly. Sometimes I'm just ugly. There's a brat in some of these songs, selfish, nave, vengeful, but there's also a tender eye that just wants the listener to feel seen and understood."
Rolling Stone Magazine featured Adia Victoria as one of "10 New Artists You Need to Know." The Village Voice called her an "eerie, intriguing songwriter," with "bone chilling guitar riffs and lyrics topped with candid scorn. Vogue highlighted the recording artist as one of "5 Beauties Who Answer to Afropunk's Rebellious Call."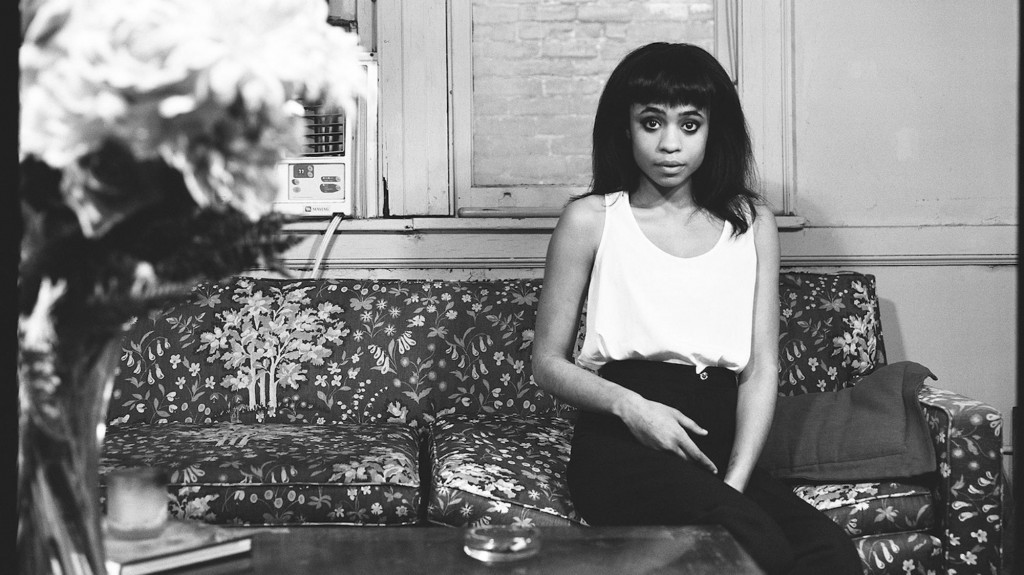 Any forces that tried to tell the former ballet dancer/ telemarketer/French major to play small, failed. Growing up in Spartanburg, South Carolina and raised in a strict, Seventh Day Adventist atmosphere, she knows about feeling less than whole. But following her inner voice, and creating a new life for herself in New York, Atlanta, and now Nashville (with stints in Paris and Germany) honed a self-assured voice that resists the outside gaze. She explains, "I wrote this album as a memorial to my 20s. Those are tender years for a lot of women. It hurts. You get busted up in love and life. You make a lot of mistakes. You meet a lot of people who do you dirty because you don't understand your value yet."
Adia Victoria spent the last few years writing, recording, touring and performing, while entrenched in the infamous artist R&R world – restaurants and retail work. Day jobs at a laundry list of Nashville "it" and not so "it" spots gave the musician lots of people watching time as well as the mental and emotional space to marinate in her art.
Adia blows the social hush-hush lid off the mental and emotional state of a young black woman growing up under the poverty line in the Deep South and all the implications of such. No pretense. No jive. But also, like the writing of Eudora Welty and Tennessee Williams, there is plenty of Southern Gothic styled, marrow deep joy.
In a recent feature story, Fader encouraged us to, "Meet Adia Victoria, A Poet Making Country Music a Little Creepier." She is found in album cuts like Sea of Sand and Stuck in the South, revealing some of her place-based aha moments. In the latter, she notes, "I don't know nothin' about Southern belles/ But I can tell you something about Southern hell." As songs like "Head Rot", and first single "Dead Eyes" show us, Adia says, "it's an album of falling in love, dealing with loss, confusion, anger, love, and loving myself."
Produced by Roger Moutenot (Yo La Tengo, Sleater Kinney) and the artist herself, recorded at Nashville, Tennessee's Haptown Studios, Beyond the Bloodhounds features the indelible lyrics, voice, and guitar solos of Adia Victoria along with a band of talented musicians including Tiffany Minton (Drums), Alex Caress (keys), Mason Hickman (guitar), and Jason Harris (bass). She recalls, "the studio is a Music City treasure. It used to be a car repair shop. You walk in and there are no windows. It's dark and moody. It feels like walking into the mind."
The result of a lifetime of introspection and a younger self marked by silent observation, Adia Victoria's Beyond the Bloodhounds, out May 13th on Atlantic Records, was three active, recording years in the making. The title pays homage to a line in Harriet Jacobs' Narrative in the Life of a Slave Girl.
Ultimately, Victoria's debut album is more both/and, than either/or. The complexity of her Southern, barrel-aged roots and world traveling, bookworm woman ways will lure you out of the status quo.
Now on the brink of her 30s, fluent in the language of her own self, Adia Victoria stands poised to take her place in a line of true artists. Her mother warned that she feels too much and would be torn up by the world. Adia will tell you that proved to be true. "I've felt shredded, but I'm now blessed to embrace the intense feelings as part of my job. That's what I do. It's my bread and butter. My art depends on me feeling and experiencing. I show up, live, and come back and say, oooooh Honey, it was like this…"
Beyond The Bloodhounds is in-stock now at Horizon on CD/LP!