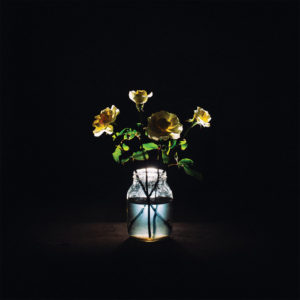 Two years after the prodigious guitarist's sophomore studio effort, Home, which earned BILLY STRINGS his first Grammy win for Best Bluegrass Album, the Michigan native is returning to his current hometown Nashville, and it's Sound Emporium studios, armed with an invigorating cadre of fresh material for his group's latest release, RENEWAL.

BUY IT ON CD or 2xLP HERE!

Infused with a combination of a burning desire to make music again with his remarkably talented core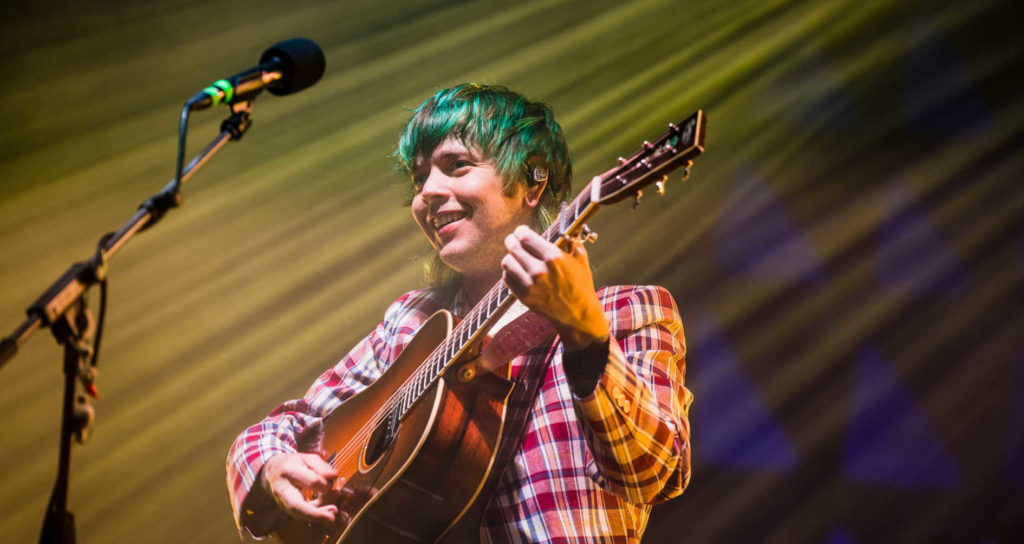 lineup of Jarrod Walker (mandolin), Royal Massat (bass) & Billy Failing (banjo) after the pandemic-related lockdown, as well as newfound confidence from his recent Grammy and International Bluegrass Music Association's awards (Guitar Player of the Year & New Artist of the Year), Renewal is an honest & intimate look into String's emotional state as the musician has lead or co-writing credits on thirteen of the album's sixteen tracks, several of which deal with deeply personal issues such as failed relationships and our collective tenuous future as a global community.
The album starts off with a dynamic one-two punch of "Know it All" & "Secrets", both of which were penned with Strings long-time friends & writing partners Jon Weisberger & Aaron Allen and both of which were debuted during Billy's critically-acclaimed six-night Capitol Theatre run earlier this year.
The opening duo of upbeat tracks is followed by the beautifully tender "Love & Regret" which showcases Strings remarkably mature songwriting prowess before one of the album's surprise highlights, "Heartbeat of America." Loaded with an intense & unique vocal cadence over top a hard-driving melody, "Heartbeat" promises to become this generation's progressive bluegrass anthem that audiences will be clamoring for once it makes its much-anticipated live debut.
"In the Morning Light", a raw & soul-bearing deep-dive into the challenges of any relationship that was co-written with Greensky Bluegrass's Paul Hoffman and accompanied by a particularly moving music video, and "Show Me the Door", which was written by Walker and his own frequent musical collaborator Christian Ward, offer up a nice counterpoint to the rest of the album with their relaxed tempos and haunting melodies.
"Show Me the Door", in particular, features some very tasteful pedal steel work from guest musician Spencer Cullum Jr., adding an authentic country-music flavor to the track, however, it is the melodic sense of guest violinist John Mailander that really makes this album shine. Appearing on fifteen of the LP's sixteen tracks, Mailander's work never overshadows and perfectly complements the core four musicians, particularly on tracks like "Nothings Working", and begs the question as to why he has not been added as a permanent member of Strings' touring ensemble.
A trio of traditional-influenced songs – "Hellbender", "Red Daisy" & "Fire on my Tongue" – prove Billy's keen ability as a composer to respectfully pay homage to the genre's founding fathers such as Bill Monroe and Flatt & Scruggs while incorporating his own unique progressive spin that provides a refreshing, yet familiar, addition to his rapidly growing song-book.
Another of the album's many highlights, "Hide & Seek", is one of only two tracks in which songwriting credits were given to the entire group and also counts as Renewal's longest entry, clocking in at a little over nine minutes. This intricate musical journey perfectly demonstrates the astounding camaraderie between the four musicians as they ultimately build to a frenzied climax before effortlessly returning to the safer confines of the main melody.
Renewal's homestretch is comprised of an eclectic mix of traditional material with a pair of fiery instrumentals, "Ice Bridges" & "Running the Route", along with the progressive "Fire Line", another group songwriting effort that features a catchy descending chord progression underneath an increasingly-dramatic vocal delivery from Mr. Strings. The album is capped with its most unusual tune, "Leaders", an eastern hemisphere-influenced affair co-written with singer-songwriter Steve Poltz that still manages to endear despite its somewhat droning delivery.
Under the tutelage of renowned producer Jonathan Wilson (Roger Waters, Father John Misty), Strings and his musical cohorts have somehow managed to follow up their 2019 Grammy winning LP Home with an even stronger collective effort and one that will only help cement what we all already know: Billy Strings is, without question, one of the greatest musical talents of our lifetime, regardless of genre.
Renewal is in-stock now on CD and 2xLP at Horizon and in our webstore, along with these other great Billy Strings releases!