BLUE NOTE RECORDS is where some of the greatest players in jazz history called home in the '50s, '60s and '70s, and the label's legendarily evocative album covers are unequaled when it comes to setting the perfect vibe. Blue Note has kept their legacy alive by re-releasing some of the greatest titles in their long and acclaimed history, remastered from the original analog tapes and sounding better than ever.
As both individual reissues and selections from their TONE POETS series, Blue Note is keeping classic jazz alive. Here are just a random few of the many great albums that HORIZON has in-stock now:
Byrd In Flight (LP)
Released December 1960, w/ Jackie McLean, Hank Mobley, Duke Pearson, Doug Watkins, Reggie Workman & Lex Humphries.
By the time of this fourth Blue Note album by trumpeter Donald Byrd, it became clear that his playing was becoming stronger with the passing of time.
Ethiopian Knights (LP)
Released 1972, w/ Thurman Green, Harold Land, Bobby Hutcherson, Joe Sample, Joe Henderson III, Don Peake, Greg Poree, David T. Walker, Wilton Felder, Ed Greene & Bobbye Porter Hall. Ethiopian Knights is another intriguing transitional effort that deepens the portrait of Byrd the acid jazz legend

PAUL CHAMBERS, Bass On Top (LP)
Released October of 1957, w/ Hank Jones, Kenny Burrell & Art Taylor. The result is a warm, entertaining collection of mainstream jazz that nevertheless rewards close listening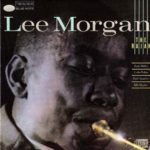 LEE MORGAN, The Rajah (LP)
Released November 1966, w/ Hank Mobley, Cedar Walton, Paul Chambers & Billy Higgins. A fine session that Lee Morgan and hard bop fans will want.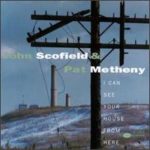 JOHN SCOFIELD & PAT METHENY, I Can See Your House From Here (LP)
Released December 1993 w/ Steve Swallow & Bill Stewart
Scofield and Metheny divide compositional duties and play masterful, expressive solos. Guitar fans will be especially impressed with the mastering, which makes Scofield and Metheny's guitars sound right in the room.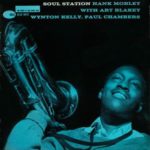 HANK MOBLEY:
Poppin' (LP)
Recorded in October 1957 w/ Art Farmer, Pepper Adams, Sonny Clark, Paul Chambers & Philly Joe Jones. All of the musicians turn in fine performances, and the result is a winning collection of straight-ahead hard bop that ranks as another solid addition to Mobley's strong catalog
Soul Station (LP)
Released October 1960 w/ Art Blakey, Wynton Kelly & Paul Chambers. A stellar set from one of the more underrated musicians of the bop era.
STANLEY TURRENTINE:
Comin' Your Way (LP)
Released January 1961, w/ Tommy Turrentine, Horace Parlan, George Tucker & Al Harewood. A sumptuous '60s soul-jazz date.
That's Where It's At (LP)
Released Sept. 1962, w/ Les McCann, Herbie Lewis & Otis Finch. Excellent (and exciting) soul-jazz session.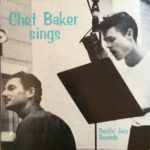 CHET BAKER, Chet Baker Sings (LP)
Released in 1956 w/ Russ Freeman, Carson Smith, Joe Mondragon, Bob Neel, Jimmy Bond, Larance Marable & Peter Littman. A classic of West Coast cool jazz.

JACKIE MCLEAN, It's Time! (LP)
Released Summer 1965 w/ Charles Tolliver, Herbie Hancock, Cecil McBee & Roy Haynes. Check that rhythm section!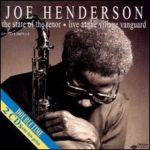 JOE HENDERSON, The State Of The Tenor: Live At The Village Vanguard Vol. 1 (LP)
Released 1986 w/ Ron Carter & Al Foster. A series of performances in which Henderson strips songs to their essence, turning them into his own vision.

HORACE SILVER, Further Explorations (LP)
Released May 1958 w/ Art Farmer, Clifford Jordan, Teddy Kotick & Louis Hayes. Further Explorations is a solid, even striking outing, and if it isn't maybe quite as flashy as some of its predecessors, it is no less substantive and revealing.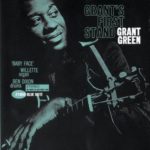 GRANT GREEN, Grant's First Stand (LP)
Released January 1961 w/ Baby Face Willette & Ben Dixon
One of Grant's greatest pure soul-jazz outings, a set of killer grooves laid down by a hard-swinging organ trio.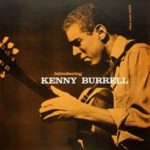 KENNY BURRELL, Introducing Kenny Burrell (LP)
Released Fall 1956 w/ Tommy Flanagan, Paul Chambers, Kenny Clarke & Candido Camero. Burrell displays what was already an immediately recognizable tone. At 24, Burrell had quickly emerged to become one of the top bop guitarists of the era, and he is in particularly excellent form.