Grammy award-winning country artist David Ball has teamed up with Warren Hood & Marshall Hood for a reprise of the rich musical legacy of Uncle Walt's Band, and they're coming back home to the birthplace of the band for three shows. Ball and the Hood Brothers will play two shows at The Fr8yard in Spartanburg on July 13th and 14th, and they'll also be playing at the Headquarters Library branch at noon on the 13th.
Get info on the Fr8yard shows HERE, and the Headquarters Library show HERE.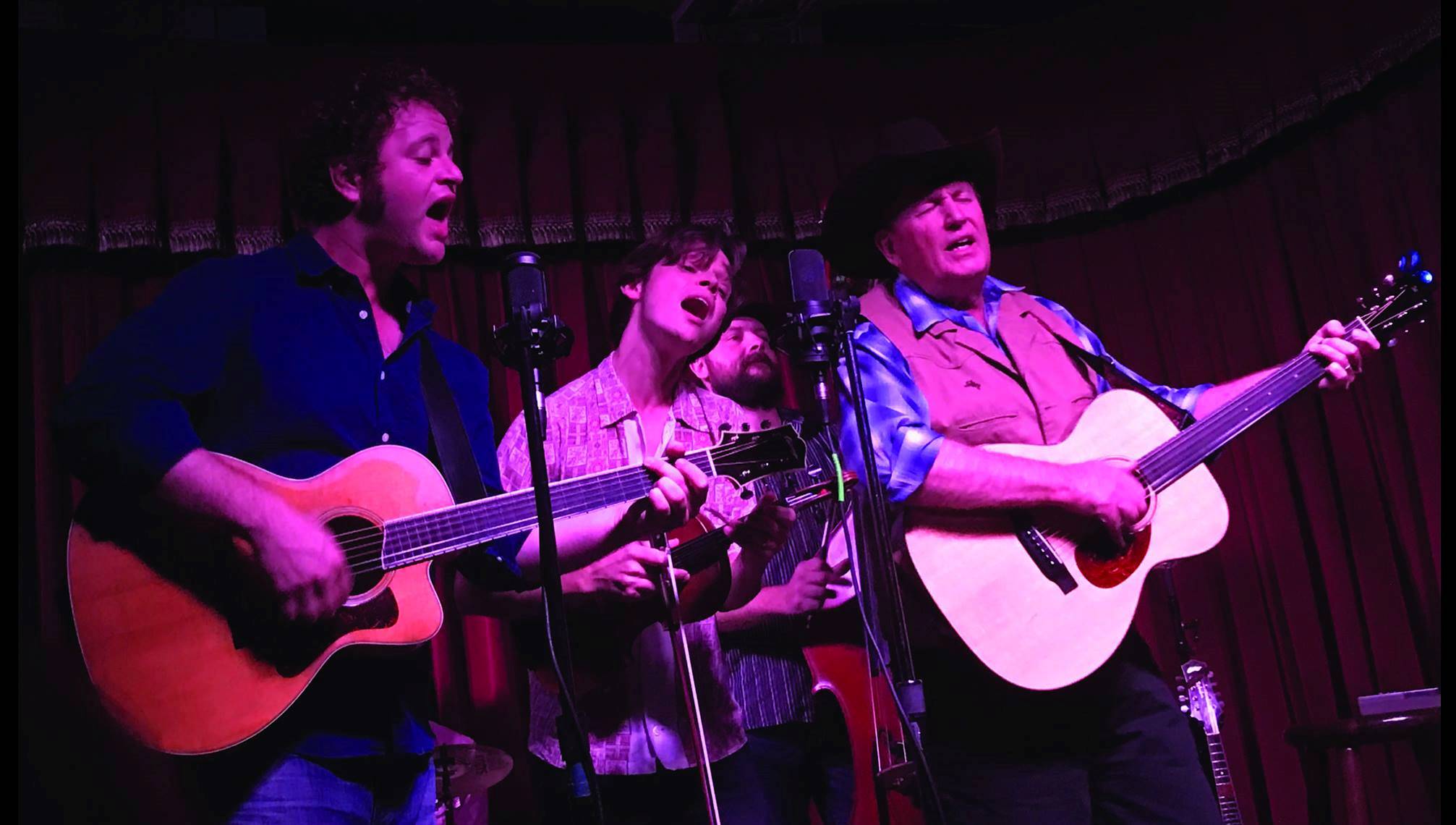 Ball, the only surviving member, was joined by Champ Hood's son Warren, and nephew Marshall, at a recent impromptu house show in Austin. Joined by a few backing musicians, Ball and the Hoods played in a completely acoustic context, backed up by only two ambient room mics, exactly the way UWB used to do it. Witnessing the great results and the warm audience reception, Ball exclaimed, "Let's do more of THAT!"
The band, which has been christened That Carolina Sound, comes to Spartanburg as a new Uncle Walt's Band anthology, called Those Boys From Carolina, They Sure Could Sing celebrates the legacy of the band.  Their performance will once again feature the intimate, all-acoustic approach, and you will also hear David's #1 country hits performed in the same context. "Thinkin' Problem," "Riding With Private Malone," "Look What Followed Me Home," "When The Thought Of You Catches Up With Me"…timeless country music mixed with the incomparable Uncle Walt's Band catalog, originally written and performed by Walter Hyatt, Champ Hood & David Ball. This music has influenced the likes of Lyle Lovett, Marcia Ball, Shawn Colvin and Jessie Colter, and performed by David Ball, Warren & Marshall Hood, you will not hear it any better.