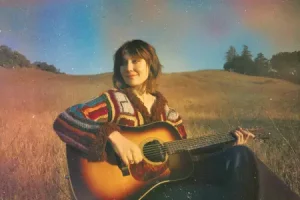 There has never been any question of award-winning guitarist MOLLY TUTTLE's bluegrass bona fides.
Only 29, she has already been honored with Guitar Player of the Year awards in 2017 and '18 by The International Bluegrass Music Association (the first woman to ever nab that distinction) while also winning Instrumentalist of the Year in 2018 at the Americana Music Honors & Awards. Nevertheless, Tuttle never got around to displaying such twangy roots on an entire album. Until now.
Her third full-length album CROOKED TREE is the first for the respected Nonesuch label and Tuttle is taking no chances. She not only employed iconic veteran Dobro player JERRY DOUGLAS to produce and perform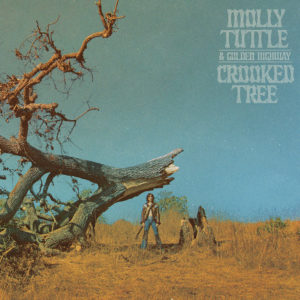 on this set of co-penned originals, but also formed the Golden Highway band – a who's who of fiddle, bass, banjo and mandolin pros – to support her dazzling guitar work. Other stars who add their musicianship range from Billy Strings and Old Crow Medicine Show to Gillian Welch and Margo Price.
Get Crooked Tree on vinyl LP or on CD HERE.


Molly's also going to be at the massive North Carolina Guitar Celebration on June 4th with BRYAN SUTTON, JERRY DOUGLAS and many more. Get your tickets HERE. 
Any reservations that the prominent backup musicians would outshine Tuttle's expert picking or expressive vocals are quickly squashed.
The singer/songwriter's once tentative voice has evolved into its own distinctive instrument that oozes confidence; enough to hold her own with Gillian Welch on 'Side Saddle' for a sultry duet. Likewise, when trading verses with Price on the personal memories of growing up in the flowing 'Flatland Girl', singing "You can take a girl out of the heartland / But you can't take the heartland from the heart of a flatland girl".
The Nashville resident even shares some subtle humor when describing her bustling city, one that gets more crowded by the year, with "So all you pals and pilgrims / And in-from-out-of-towners / We had a boom / now there's no room" on the sprightly 'Nashville Mess Around'.
While some tunes – like the upbeat 'Goodbye Girl' – follow the standard bluegrass blueprint of letting each instrument solo for a short while before returning to the chorus, the percussion-free sound is so freewheeling and fresh that it's impossible not to be charmed by how this ensemble syncs together. The tale of 'Castilleja' adheres to the bluegrass storytelling tradition as it recounts a revenge murder of the titular woman with a protagonist who promises to "ghost this world long after I'm dead".
Tuttle takes a similar approach on the poignant 'The River Knows', incorporating British folk strains in its tale of a woman who kills and buries a man she once trusted, singing the chilling lines "Looked at my hands all covered in red / Dug a hole down in the wild rose bed".
As might be expected, most of the tempos are buoyant and often energized. But Tuttle's touch is just as extraordinary when the material takes a more meditative tempo, such as on the slow blues of 'San Francisco Blues', a song of bittersweet musings about leaving the West Coast. 'Grass Valley' is a stirring, lovely rumination on Tuttle's early years being influenced by string music she heard as a child with her dad Jack, who contributes vocals.
Molly Tuttle isn't trying to reinvent the long-established bluegrass blueprint here, but rather stake her claim as a talented guitarist, singer and songwriter who loves the music and respects its traditions. It results in her finest album to date.
Crooked Tree is in-stock now on LP & CD at Horizon and in our webstore. And check out these other great Molly Tuttle releases!