Greetings Music fans, It was a lovely Drop2. Much gratitude to all who wandered by. And there are some nice Drop2 and Drop1 items still available, plus we are stacked to the rafters with music of all genres, formats and flavors. Stay safe, come see us if you can, and enjoy music. thanks y'all.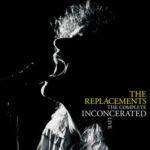 THE REPLACEMENTS, The Complete Inconcerated Live (3xLP)
3LP set featuring a complete live show recorded at University of Wisconsin in 1989. Pressed on 140g black vinyl, the set features the tracks "Alex Chilton", "Bastards of Young", "I'll Be You", "Can't Hardly Wait", "I Will Dare", and many more. Limited to 8500 copies worldwide.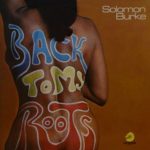 SOLOMON BURKE, Back To My Roots (LP)
Solomon Burke was an American preacher and singer who shaped the sound of rhythm and blues as one of the founding fathers of soul music in the 1960s. Originally released in 1976, Back To My Roots was his debut album on the legendary Chess Records label, a well-known imprint devoted to the best Blues, R&B, Funk and Soul music. After a long stint on Atlantic and MGM Records, Solomon Burke signed for Chess to work with the wonderful producer Herman Rush who wrote and produced this sensational album.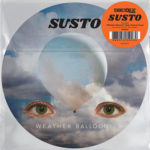 SUSTO, "Weather Balloons," (7″ single)
Double-sided 7″ picture disc in standard jacket. Side A will feature cover art from Weather Balloons (feat. Frances Cone) and Side B will feature cover art from SUSTO's rendition of "Daniel," the classic Elton John hit.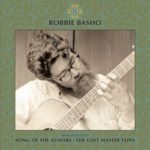 ROBBIE BASHO, Selections from Song of the Avatars: The Lost Master Tapes (LP)
Robbie Basho (1940-1986) is widely regarded as one of the progenitors of what's commonly known today as American Primitive guitar. By arrangement with Basho's estate and the original custodians of the tapes, Tompkins Square now released Song of the Avatars : The Lost Master Tapes, a 5CD set of previously unreleased material. For Record Store Day 2020 they've curated a vinyl LP of special selections.

LEE FIELDS, Lets Get a Groove On (green splatter colored vinyl LP)
Freshly unleashed from the vaults of Desco Records and remastered for the first time since its 1998 release, it is an honor to announce the re-release of one of the finest and most satisfying needle drops of the last 40 years. An album that needs no introduction, yet one is required…we're talking raw soul and heavy, heavy funk sung with aplomb by one of the best in the biz…Ladies and Gentlemen…Presenting! the Lee Fields' classic, Let's Get a Groove. And groove you shall, for this is supernova of soulful superiority. This album will feature an exclusive green splatter vinyl, and has been out-of-print for over a decade.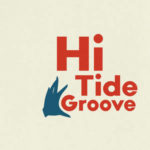 VARIOUS ARTISTS, Hi Groove (colored vinyl LP)
Kickin presents Hi Tide Groove, DJ's Choice 1969 – 1981, a collection of Hi Records singles from the famous (Al Green and Ann Peebles) to the obscure (Africano and Jean Plum). A stunning collection of classic tracks from one of history's greatest soul-music labels.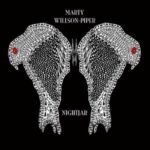 MARTY WILLSON-PIPER, Nightjar (LP)
Nightjar is the eighth studio album from Marty Willson-Piper (The Church, All About Eve, Noctorum), originally released in 2008. Considered by many fans to be the best record of MWP's career, this will be the first time it has ever been released on vinyl. Pressed on limited edition red vinyl with new artwork design on inside gatefold. Download card included.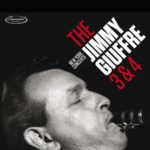 JIMMY GIUFFRE, New York: The 3×4 Concerts (180 g 2xLP)
The release of the two remarkable 1965 New York Concerts performances offer a rare and revelatory glimpse into that discographic dark period. This captivating double LP set would be valuable solely for the brilliant music, which finds Giuffre leading otherwise undocumented trio and quartet line-ups that advance his experiments in counterpoint and abstraction from the chamber-like Free Fall into even more adventurous avant-garde territory. But it also offers much-needed insight into one of jazz's most innovative thinkers at a key moment in his development.