The renowned ERIC BACHMANN (of Archers Of Loaf, and Crooked Fingers) played at Horizon on Friday, Sept. 7th to celebrate the release of his superlative new record "No Recover." We were enthralled by his unique and delightfully dark songwriting poetics and subtle sonic pallet, and we still have plenty of his newbie on CD and Vinyl LP and his catalogue as well of course.We are honored, and very pleased at the reception Greenville gave Mr. Bachmann this evening. Thank you, and as always, we love you.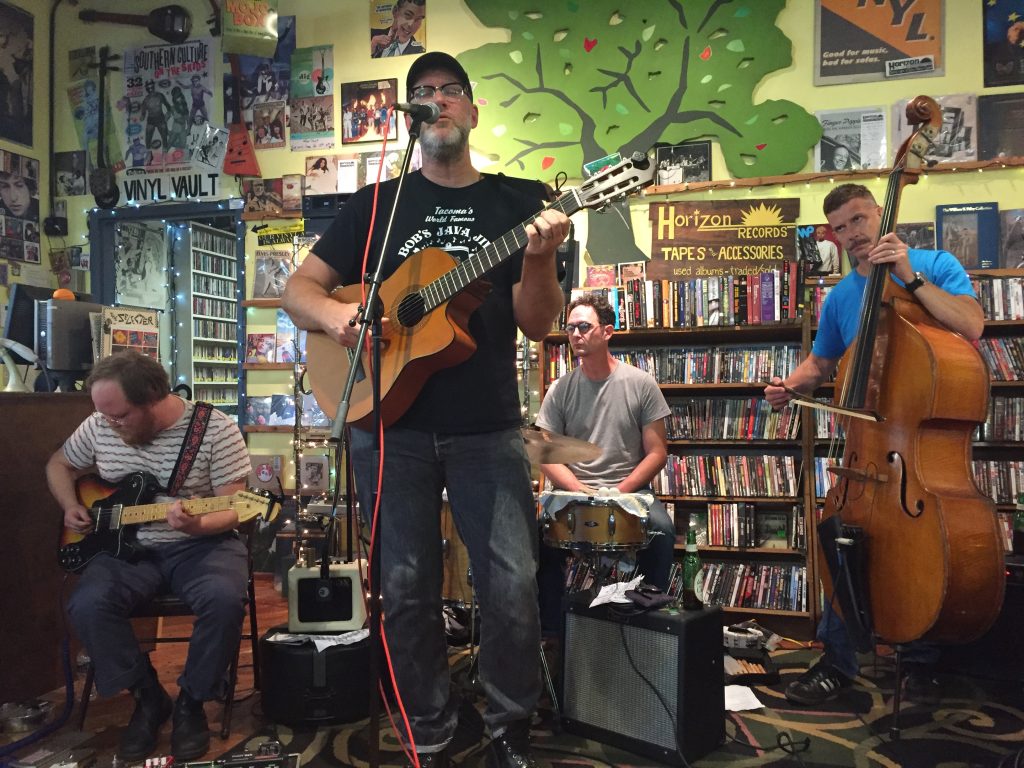 In 2016 Eric Bachmann released a self-titled solo album that might have thrown long-time fans for a loop, as it did away with the frenetic guitars of his storied bands Archers of Loaf and Crooked Fingers, opting instead for a singer-songwriter mode. It was a shrewd move from the middle-aged songwriter, as it found him settling comfortably into a homespun sound that still conveyed the same lyrical sharpness as ever. Today he has announced that he'll be following it up with another album in the same mould, No Recover, due September 7th on Merge.
Bachmann has shared the title track from the album, a song that marries plucked acoustic arpeggios with softly falling piano chords. In this realm Bachmann's age-enriched voice soulfully opens up vistas of lonely towns and ghosts of memories. There's a pain to his words, but one that is fading under the medication of time, being washed out by the happier memories, all painted in beautiful colour by the delicate instrumentation. As the glorious golden sun slowly sets over the song, the only sensation left is its gentle warmth on your skin.
No Recover is an album that is both harrowing and beautiful. While No Recover is decidedly mellow and reflective, do not mistake it for the work of a relaxed, satisfied songwriter; the Eric Bachmann of 2018 seems to view life with a sort of disgruntled maturity and righteous resignation. The album is mostly just him, a classical guitar, some treated rhythm tracks, and otherworldly drop-ins from singer Avery Leigh Draut and guitarist Eric Johnson, Bachmann's old pal from their Archers of Loaf days. The drunken louts and red devil dawns are a thing of the past now, monuments to a different time. Bachmann, husband and recent father, has some new lenses through which to view the world. But while No Recover is decidedly mellow and reflective, do not mistake it for the work of a relaxed, satisfied songwriter, sitting on some Georgia porch with a stalk of wheat between his lips, gently rocking a cradle with his foot and whistling an old tune.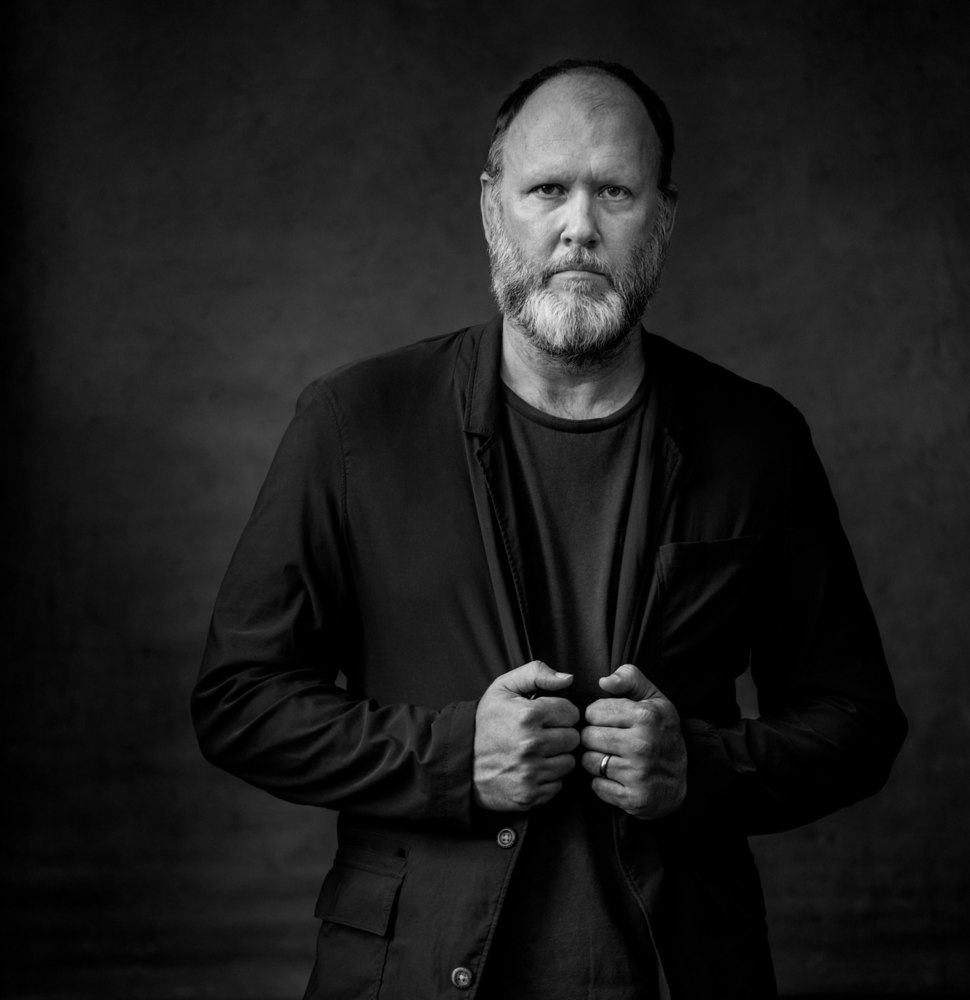 Eric Bachmann's got a lifetime of experience behind him, and a catalog that runs the gamut from fiery to scary to simply beautiful, sometimes all at once. But No Recover also feels like a new beginning. Here's to another 25 (or more!) years of watching him grow.