THIS JUST IN: We've just confirmed two Fall-For-Greenville-preview shows at Horizon Records in The Bohemian Cafe! We'll have AJ GHENT in the Cafe TODAY at 5pm, before his 8:30 show on the FURMAN UNIVERSITY JAZZ & BLUES STAGE, then we're happy to welcome Charleston's STOP LIGHT OBSERVATIONS on Saturday at noon (also in The Bohemian Cafe) before their 4:30 show on the ONE MAIN FINANCIAL MAIN STAGE.
FALL FOR GREENVILLE is almost here, with plenty of culinary and musical delights to offer. There will be nearly 50 different restaurants cookin' up tasty treats, and over SEVENTY different bands performing on multiple stages.
And we here at your friendly neighborhood Horizon Records and The Bohemian Cafe will be right up the street once you've done the FFG thing, slingin' killer tunes, amazing eats and a few surprises. You can get all the performance info HERE, but in the meantime, here are some of the performers we're excited about on this year's schedule, and we'll have their CDs and vinyl LPs in-stock all weekend!
STOP LIGHT OBSERVATIONS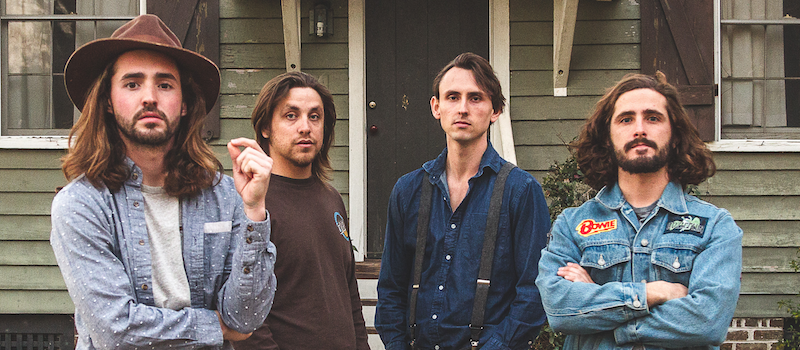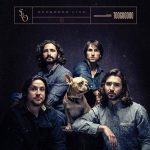 The roots of SLO stretch deep into childhood, when Cubby first began assembling the lineup as a middle schooler, but things didn't truly take off until the band released their acclaimed 2013 debut album, 'Radiation.' Metronome Charleston hailed their "emotive and elegant" songs, which blended arena-sized rock with undercurrents of hip-hop and folk, while the Charleston City Paper profiled their unexpected rise, which "took many in the music industry by surprise" as they went from relative unknowns to playing Bonnaroo and selling out Charleston's largest rock club, The Music Farm, in roughly a year. Since then, they've gone on to break the record for most consecutive sellouts at The Music Farm and perform live shows all across the country, including more standout festival sets from Firefly to Summerfest . Despite the rapid growth of their fanbase, though, the band had to deal with misplaced trust in music industry figures along with a series of setbacks and the accompanying disillusionment. They hit rock bottom at the end of a tour in Colorado, facing a depleted budget, no shows on the books, and the potential dissolution of the band. "I remember sitting in the van wondering what we were going to do and how we were even going to make another record," remembers singer Will Blackburn. "I said, 'Why don't we go out to Toogoodoo?'" Toogoodoo is a more than 200-year-old private family compound located about 30 minutes outside of Charleston on the Toogoodoo River. They relocated all of their gear and set up in the house on a tireless quest to capture the sound in their heads. Even once they felt like they'd nailed a perfect take, SLO would push onwards to cut it again with even more intensity. Sometimes 40 performances deep into a song, bandmembers would continue to call for one more, and one more again until something undeniably transcendent happened. "I grew up in a church, and it was like a Holy Spirit type of situation," says Cubby. "Every single time we got the one, we all knew that was it, there were no arguments. We would just hug and sometimes cry. The best thing about it all is that every single song on this album captures that deep level of emotion we felt performing it. Every song you hear is "The" take and every time I listen to them it takes me right back."
J RODDY WALSTON & THE BUSINESS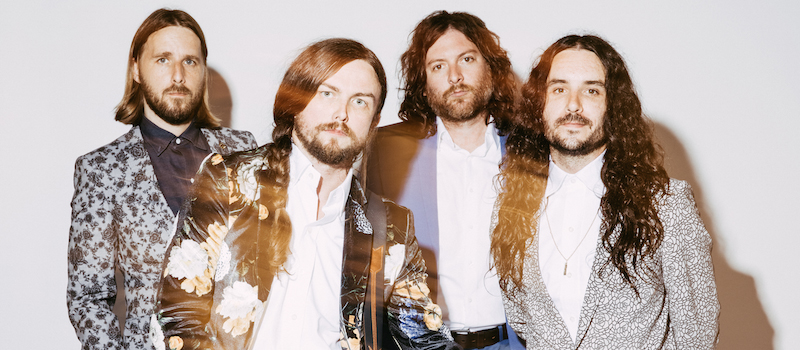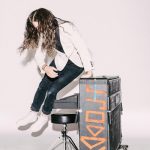 Fresh off the release of their rockin' new album, "Destroyers Of The Soft Life," J. Roddy & the boys will headline FFG on Saturday night. Specializing in a classic-sounding Southern rock/Americana style that emphasizes songs and danceable kinetics over empty hipness and trendy pop gimmicks, J. Roddy Walston and the Business formed in Cleveland, Tennessee in 2002, moving north to Baltimore, Maryland two years later in 2004. After a couple of lineup changes, the band solidified as a classic rock four-piece with J. Roddy Walston handling lead vocals (as well as playing guitar and piano), Billy Gordon on guitar and additional vocals, Logan Davis on bass, and Steve Colmus on drums.
LEE FIELDS & THE EXPRESSIONS
Apologies to the late, great James Brown, but you'd be hard pressed to find another singer who's ever worked as hard as Fields, a man who's been making soul and funk anthems since 1969. Since that time, Fields has toured the world with musical legends like Kool and the Gang, Sammy Gordon and the Hip-Huggers, O.V Wright, Darrell Banks, and Little Royal. Recorded with French house DJ/producer Martin Solveig. And somehow found a newer, younger audience and become more prolific as the years transpire. "In a curious case of musical evolution, the older Fields becomes, the closer he gets to perfecting the sound of soul that he grew up with as a young man," noted NPR music writer Oliver Wang (and that was back in 2009).. Now Fields returns with his most triumphant and honest record yet, Special Night, recorded with The Expressions and released on Brooklyn's Big Crown Records. Special Night follows the the critical success of his Truth & Soul recordings My World, Faithful Man and 2014's Emma Jean — the last one American Songwriter hailing as "more than just a stroll down memory lane … it's the sound of a man who understands his musical strengths and plays to them with class, authority and soul searching intensity." You'll hear Fields flexing those strengths on Special Night. There's some JB-style funk on there. And hints of Stax, Chess, Fame and Motown.
AJ GHENT BAND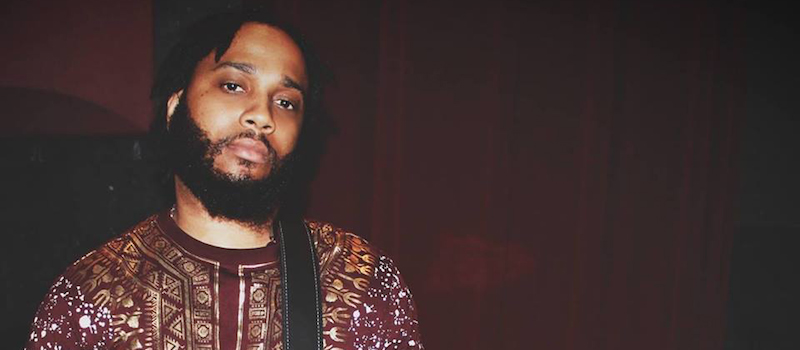 AJ Ghent is a musician hailing from Fort Pierce, Florida. "Everything in our house was music," Ghent recalls, and music has truly been running through his family for generations; such as his great uncle Willie Eason, the creator of the "Sacred Steel Tradition", and his grandfather Henry Nelson, the founder of the "Sacred Steel" rhythmic guitar style. This style is played by many names today, such as Robert Randolph, The Campbell Brothers, and more.  

AJ began his music career in earnest at West Palm Beach, FL. There he spent many nights exploring a rich range of genres, from hip-hop to R&B. However, AJ was in search of something more, a style that was uniquely his own.  

After years of practice and roaming the music scene in various places, he was able to pin down a sound. One that he knew would serve him well for the years to come; one that combined elements from R & B, pop, hip-hop, blues and rock: Neo Blues. This musical fusion takes art and skill to master, something that AJ has spent his whole life perfecting.  

The energy and passion which resonates from AJ's music, from the strum of the guitar, to the pounding rhythm of the drums, to the outstanding lyrics, is sure to be felt by any crowd.  AJ  aims to create an unforgettable experience for music lovers, with the hopes of taking them to a musical paradise. AJ has performed alongside Gov't Mule and The Allman Brothers, opened for Robert Cray and was featured on  Zac Brown's 2013 Grohl Sessions Vol. 1  alongside Dave Grohl (Foo Fighters). 
WILL HOGE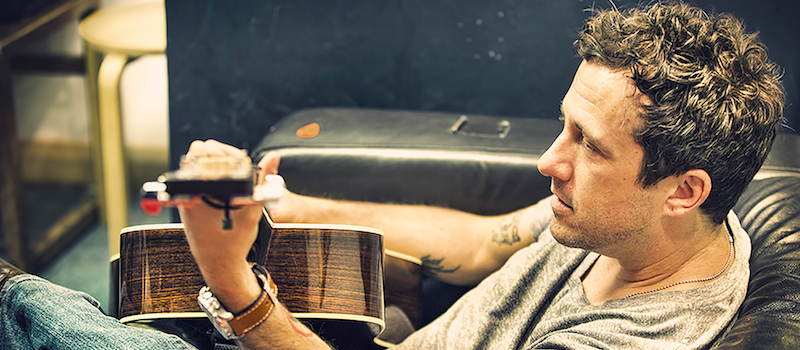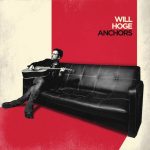 "Took a whole lot of miles to know what I know now," sings Will Hoge on "Growing Up Around Here," the opening track off of his tenth studio album, Small Town Dreams. "I'm kinda proud of growing up around here." It's been a whole lot of miles, indeed: miles on the road, driving the bus himself from venue to venue since the nineties; miles to and from Nashville writing rooms, where he's spent countless hours penning songs – some for him, some for others; miles exploring lands outside of his native Franklin, Tennessee, chasing the spirits of his musical heroes. Roads meet, roads split, roads led to home. This is the album that follows them all, every twist and turn in Hoge's American journey – a journey that's positioned him as one of our keenest, most honest modern storytellers, telling both his tale and ours.
ANDREW COMBS
A Dallas native now living near the same Nashville airport immortalized in the opening sequence of Robert Altman's country music odyssey, Andrew Combs is a singer, songwriter, guitarist, and heir to that 1975 film's idea of the Nashville troubadour as a kind of musical monk. Here in the twenty-first century whorl of digital narcissism, where identity can feel like a 24/7 social media soft-shoe performance, Combs makes music that does battle with the unsubtle. Like the pioneering color photographer William Eggleston, he sees the everyday and the commonplace as the surest paths to transcendence, and he understands intuitively that what is most obvious is often studded with the sacred. As a songwriter, Combs relies on meditative restraint rather than showy insistence to paint his canvases, a technique commensurate with his idea of nature as an overflowing spiritual wellspring. NPR music critic Ann Powers noted as much in a 2015 review: "His song-pictures are gorgeous, but he recognizes their impermanence as he sings." This deeply felt sense of ecology, of the transient beauty within nature's chaotic churn, lies at the heart of Combs's approach to his art.
MOURNING DOVE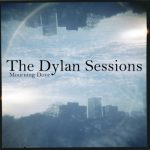 Mourning Dove is comprised of singer-songwriter Lisa Stubbs and Niel Brooks of Greenville, SC. Lisa has been described as a "mellow fingerpicker with a mellifluous, seventies, English-folk sound and songwriting style." The duo formed in 2012 and has since released an EP titled "Chrysalis". They are currently working on a full length album to be released in 2018.
GREENVILLE JAZZ COLLECTIVE
Greenville's non-profit dedicated to jazz, Greenville Jazz Collective, started its Dixieland Band on Mardi Gras 2016 to help get the good times rolling in the Upstate. Dialing up 100 year old hymns, New Orleans classics, and their Creole renditions of 21st century hits, the GJC Dixieland Band brings soul and rhythm that makes people want to dance in the streets. In Big Easy style, every performance ends with the band parading with the crowd as the Saints Go Marching In!
MAC ARNOLD & PLATE FULL O'BLUES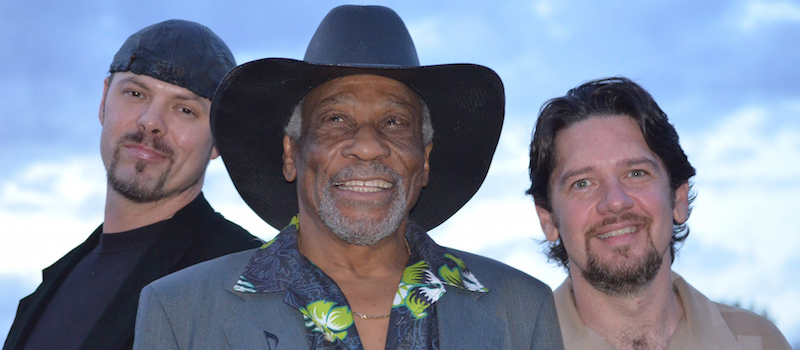 Mac Arnold's first band included James Brown on piano. Mac moved to Chicago and Muddy Waters hired him on the spot. He toured and recorded with the Muddy Waters Band and recorded LPs with Otis Spann and John Lee Hooker. Mac moved to Los Angeles and produced Soul Train with his friend Don Cornelius. He even played bass on the Sanford & Son television show when he wasn't playing bass for Otis Redding and B.B. King. He retired from show business to be an organic farmer. Mac is back with his own band and a "plate full" of CDs, building a new foundation in blues, soul and funk.
ITALO & THE PASSIONS
Italo and the Passions contains four out-of-step dudes that have lived rock'n'roll longer than most twice their age. From the streets of New York to the mountains of Virginia, they came together as one in the foothills of the Carolinas for one reason only — producing the sexiest, grooviest, grittiest, and most soulful rock'n'roll imaginable. Learning life on the stage and road, not letting school, or any other, bring them down. Casey Taylor, Drew Pack, Brandon Gallagher, and Michael Italo Granata have been playing in bands as early as the second grade. Sharing the stage with such artist as The Ramones, The Misfits, Dick Dale, and many other legendary acts, before even reaching the age of sixteen.