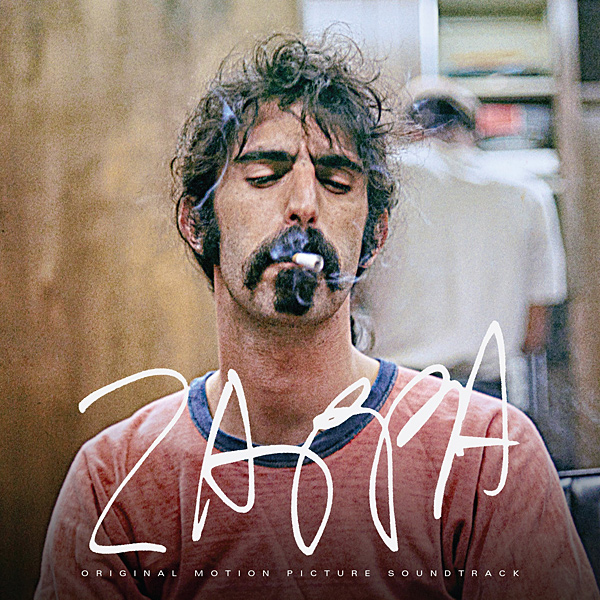 The Man
It's hard to fathom counterculture icon and multitalented musician nonpareil FRANK ZAPPA left this mortal coil almost three full decades ago in December 1993, given the sheer range of archival and new releases that continue to arise from the vaults of his legendary Utility Muffin Research Kitchen (UMRK)—a.k.a., Zappa's onetime home studio. Fact is, many of them were personally sequenced, mixed, and/or produced by the man himself before his untimely passing at age 52.
Zappa's fascinating life story has also been the subject of numerous documentaries, perhaps none more spot-on than 2020's acclaimed, Alex Winter-directed Zappa. Naturally, said film had to eventually birth an official soundtrack, and thus we have Zappa: Original Motion Picture Soundtrack Deluxe, which plastercasts 68 tracks across three CDs and 5xLPs on smoke-colored vinyl. There's also a truncated 2xLP clear-vinyl version, and we'll have them all in-stock at Horizon and in our webstore this Friday. Get it HERE.
The Music
According to the word balloon at the top of the spine—whose design is in direct homage to the title blurb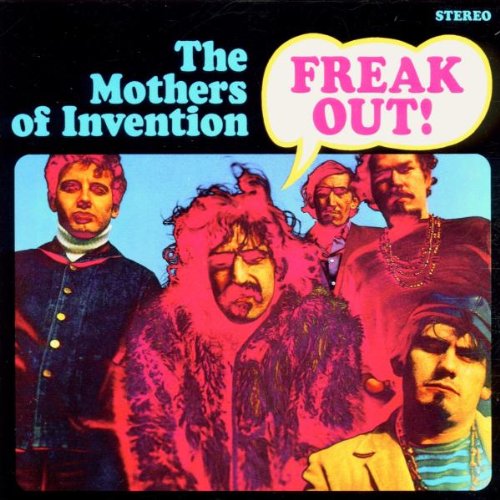 emblazoning the cover of June 1966's truly seminal Freak Out! —this soundtrack is considered to be official Zappa release #118. The breadth of this soundtrack's various audio elements—ranging from rock to jazz to classical offerings plus 12 unreleased tracks, all duly interspersed with a few choice interview clips and soundbites to round things out—are what really tell the Zappa story. Discs 1 and 2 cull core tracks from the groundbreaking Mothers of Invention era in addition to key Frank solo cuts alongside a few off-kilter entries from the extended Zappa family—such as Alice Cooper's psychedelic, cymbal-heavy "No Longer Umpire" and The GTO's trippy treatise "The Captain's Fat Theresa Shoes," both on Disc 1.
Highlights abound, but among our favorites are The Mothers of Invention's post-doo-wop kazoo call for "Motherly Love" and their madrigal slap at Flower Power in "Absolutely Free" (both on Disc 1), as well as Frank's iconic live rendition of the scathing disco-scene indictment "Dancin' Fool"—taken from when he hosted Saturday Night Live on October 21, 1978—and the grand orchestral gesticulating of "G-Spot Tornado" (both on Disc 2).
The balance of Disc 3 contains 26 tracks of John Frizzell's evocative original score, consisting mostly of strings-centric or piano-based connective snippets averaging about a minute in length each, all of which serve to thread the arc of Frank's life. Naturally, Zappa himself gets the last musical words to close out Disc 3, the final aural straw being a soaring, six-minute live take on "Watermelon in Easter Hay" from 1978. Originally released in its studio version as the penultimate track on November 1979's Joe's Garage Acts II & III, "Easter Hay" is arguably the most emotionally affecting guitar-driven instrumental nestled within the rock column of Zappa's canon.
Incidentally, the crux of the biscuit can be found in the credit box that's centered on the first, lefthand inner panel in the soundtrack digipak: "The music accompanying this film was composed and conducted by Frank Zappa." They key word there is actually the "and" that appears between "composed" and "conducted," because Frank Vincent Zappa was never about mastering the art of doing just one thing. Not only that, Zappa also followed the mantra of one of his own heroes, French composer Edgard Varèse: "The present day composer refuses to die." Though Zappa may no longer be with us here on mother earth, this can't-miss soundtrack amply confirms his music will live forever.
The Zappa soundtrack is in-stock now at Horizon Records and in our webstore on CD, 5xLP smoke-colored vinyl and a 2xLP clear vinyl best-of version, and check out these other Zappa muthas as well!