The ground-breaking Southern-psyche-blues-rockers Gov't Mule are headed back to the Upstate.
We're stoked.
They'll be playing the Peace Center on April 23rd, fresh off the Wanee Festival and just in time for Record Store Day weekend. Get ticket info HERE or call 864-467-3000, and get ready for some endless boogie. Oh yeah!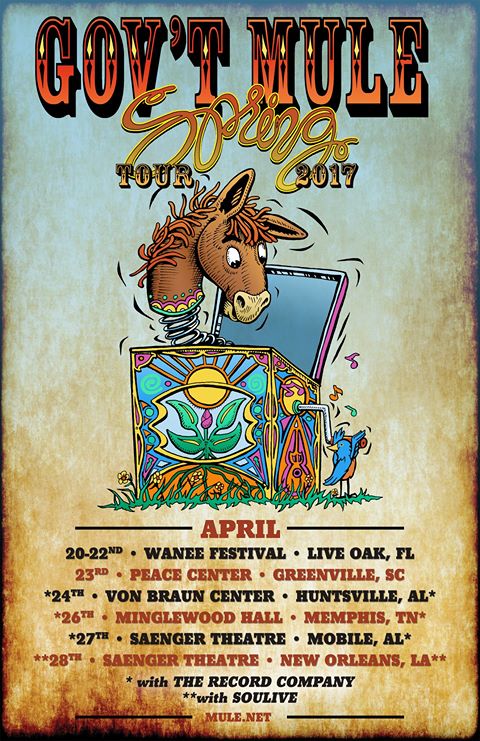 Mr. Warren has hinted that a new Mule album is nearly done and might even be out in time for the show, but even if it isn't, your friendly neighborhood Horizon Records has Mule titles galore on CD & LP!