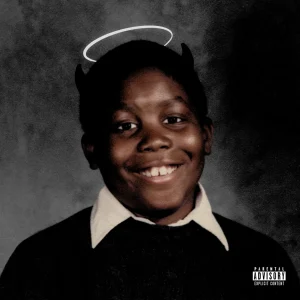 After more than 20 years in hip-hop — as one-half of the supergroup Run The Jewels and also as a solo artist — the Atlanta rapper KILLER MIKE is ready to make what he calls "a generational statement."
Born Michael Render, the activist rapper's statement comes in the form of his personal "origin story": a 14-song solo album called MICHAEL.
Order your copy on CD, LP or indie-store-only metallic gold vinyl HERE.
"I'm one of the best rappers on the face of the earth, and that is authentic," Render says. "Go to the records. My verses have proved it. I'm tired of sitting and waiting for people to say it for me. I'm not waiting, I'm doing it now. My run matters. I'm not gonna die with a woulda been coulda been eulogy."
Michael stands in contrast to the big, bombastic (and less personal) vibe of Run The Jewels, who have released four albums since forming in 2013.
While Render's solo outings have always been a mix of bravado and personal, his latest is particularly deep and insightful, dealing  with the death of his mother, and his life growing up in the predominantly Black neighborhood Collier Heights, Atlanta.
"There is a character behind Killer Mike that is a whole human being that I've always wanted people to meet and introduce so they can understand the nuance of why I am," Render said during an event at SXSW 2023.
"It is about helping other human beings understand that I share an experience with you, that you can meet me at, that transcends color, that transcends class, that transcends geographic location, and I meet you right at your humanity."