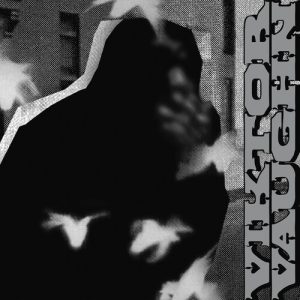 In 2003, MF DOOM introduced us to one of his most intriguing alter egos, VIKTOR VAUGHN.
Now, his sole album under that pseudonym, VAUDEVILLE VILLAIN, has been reissued on CD and 2xLP silver vinyl!
Get your copy HERE.
As the story goes, Viktor Vaughn was an interdimensional time-traveling MC from another realm where Hip-Hop was banned. He'd been exploring time and space looking for new dimensions to sharpen his MC skills, which eventually led him to 90s era NYC, where he found himself stranded from a mechanical mishap with his time machine.
He began hitting open mics and small venues, battling other MCs and picking up side-hustles in order to raise the funds to repair his time machine.
Vaudeville Villain is a concept album like no other, where MF DOOM re-envisions himself as a younger, hungrier, more brazen persona in order to explore a different point of view. Of course, developing a second self from a more technologically advanced universe, he took a new approach to the production too.
Viktor Vaughn fittingly raps over next-school beats that move freely in spaces between Electronica and Hip Hop, courtesy of Sound-Ink producers King Honey, Heat Sensor and Max Bill, along with one track from RJD2.
Even after 20 years, Vaudeville Villain is one of the more uniquely creative entries in the MF DOOM universe.