JB knows. As an avid music collector, a bodacious drummer, a true connoisseur of sonic wonderment trends in modern rock and related music each year The Indicator offers us his distillation of the year's expansive releases dialed down to 20 must-haves. This is a veritable check list for 12 months of great tunes from High-Fidelity land. They are all in stock, most of them on CD and LP. What could be better? Here's the 2018 round up. Enjoy!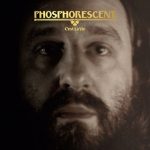 10) Phosphorescent – C'est La Vie
File this under Dadrock. This dude plays shows wearing his own band's t-shirt. That breaks so many style rules that it's kinda badass depending on where you place him on the clueless / not giving a fart graph. C'est La Vie continues where 2013's Muchacho left off, but adding to the Daniel Lanois' Eyes of the Maker vibe, he's bringing some Paul Simon's Me and Julio and Lambchop's vocoder soul from FLOTUS. Yea, it sounds like a disgusting cocktail but tis' the season for eggnog.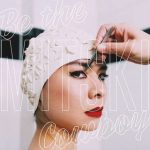 9) Mitski – Be The Cowboy
I try to compose my list before all the other year end lists get published so as not to be persuaded by the "professionals". I'm seeing this record at the top of some of those lists and it's for good reason. I'm listening to it right now and thinking dang, maybe I need to nudge it towards the top of mine… But I'll resist. 14 epic songs in 33 minutes. Little personal antidotes with layers of possibilities and emotive responses. The production and arrangements are huge! Almost too much for ears that have been honed on punk and hip-hop. It's introspective indie-pop that has graduated to the wide-screen fancy pants big league theatre type experience.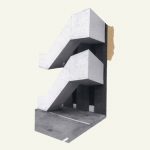 8) Damien Jurado – The Horizon Just Laughed
Jurado enjoyed a renaissance when he released Saint Bartlett, his 10th LP in 2010. He was appreciated by fans of flannel clad Pacific North Western styled rock as well as in quiet, folky singer songwriter circles. But this Richard Swift produced psychedelic trip, turned on a new generation of record listeners with a mix of his earnest lilting tenor, roots rock rhythms and experimental arrangements. Jurado and Swift teamed up again for projects in 2012 and 2014 continuing their winning streak culminating with Visions of Us on the Land which is total ear peyote. The Horizon Just Laughed is Jurado's self produced follow up to the Swift trilogy and I'm glad to report that the magic is still there and kinda in a fresh new personal expression. There's horns and strings and all kinds of decoration but focused to complement this experienced storyteller and his cardigan clad voice.

7) Beach House – 7
"Hey dudes, lets hang out and listen to some Beach House" is a phrase that has never been uttered in real life. Maybe Cocteau Twins, or Yo La Tengo.. Possibly Galaxie 500, but never Beach House. If I walked into Anthropologie and heard some some Beach House on the PA, I wouldn't be surprised. They actually play some pretty good music in there. File under dream pop for affluent middle-aged shoppers.

7) Julia Holter – Aviary
This CalArts composition major has established herself as a creative force in the rare space where modern chamber and pop music meet and this is her her third full length for Domino Records. If you imagine a darker Joni Mitchell without the songy choruses then you're in the right ballpark. This release is her longest at 90 minutes and stretches out compared to her other Domino releases but she keeps our interest with pulsing rhythms, layers of strings, horns, synths and the artist's haunting vocal melodies. She's definitely straddling the worlds of avant-guard and pop but my worlds aren't colliding.

6) Richard Swift – The Hex
Tragic… Swift is a renowned producer, working with great artists like Damien Jurado, Shins, Fruit Bats, David Bazan, Nathaniel Ratliff and Ray LaMontagne to name a few. He is also a recording artist in his own right and this posthumous release is very likely his greatest. Kinda like a "The Dock of the Bay" or "Donuts" kind of a situation, this record might be how many music fans get to know the name of an incredible artist who's career came to an abrupt ending at the age of 41.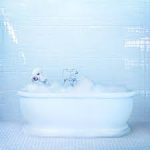 5) Frankie Cosmos – Vessel
This is the indie pop project from excellent singer song writer Greta Kline. Her lyrics poetically describe the inter workings of a self-aware 20 something with clever melodic lines over clean guitar riffs. This is her first for Sub Pop. By the way, no animals were harmed in the making of this record.
4) Noname – Room 25
2018 might be the year of the short album. In one since as a consumer of this stuff I kinda feel swindled, but really it's allgood. If an artist can keep me engaged and inspired for a good 30 minutes then it's worth whatever value we put on this stuff. Speaking of, you can't really buy this record; not in a physical since anyway. Noname if you are listening, put this on wax!!! Until then, point you browser to Room 25 and hear what might be the best hip-hop record of the year that happens to be from a fearless woman, spittin' sense over rich grooves, making independent music a la Chance The Rapper.
3) Dirty Projectors – Lamp Lit Prose
These guys have had their heyday. 2009's Bitte Orca was likely where their indie-cred peaked. Or maybe 2012's Swing Lo Magellan, but then Amber Coffman left the group and broke Dave's heart and The Projectors 2017's self titled break up record (which was fantastic by the way!) seemed to be ignored by the trendy media and blog world. It was filled with his brand of progressive indie-pop with Usher like R&B vocal stylings, but also featured lyrics so dark and gloomy it seemed comical at times. This year's Lamp Lamp Lit Prose was a 180 degree attitude adjustment. It's almost a praise and worship record. Maybe people don't wanna hear that in 2018 but these are some hot jamz for real.
2) Floating Action – Heartache Essentials
Black Mountain resident and creator of an endless stream of golden eggs, Seth Kauffman seems to be in possession of some magical hen that's filling cartons with farm fresh nuggets of dubby roots rock wisdom. Outside his commitments with Jim James, Ray LaMontagne, Angel Olson.. sage Seth somehow finds time to craft balm for our hard hearts. And yes, it's essential.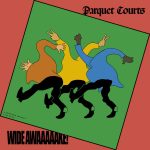 1) Parquet Courts – Wide Awake!
C'mon people, look around. This is not right. It's not normal and it's not good. Don't let 2018 be the new normal. Our well being is not contingent upon the suffering of others. Fear and hate have become the means of destroying ourselves. Stand up against violence and hear this record at full volume.
HONORABLE MENTIONS…ten more totally worth listening too in 2018
Vince Staples – FM!
ANDERSON .PAAK – Oxnard
Ty Segall – Freedom's Goblin
Father John Misty – God's Favorite Customer
Pusha T – Daytona
Courtney Barnett – Tell Me How You Really Feel