JB knows. As an avid music collector, a bodacious drummer (currently behind the kit for the Excons) and a true connoisseur of sonic wonderment trends in modern rock and related music, each year The Indicator offers us his distillation of the year's expansive releases dialed down to 20.5 must-haves. This is a veritable checklist for 12 months of great tunes from High-Fidelity land. They are all in stock, most of them on CD and LP. What could be better? Here's the 2019 round up. Enjoy!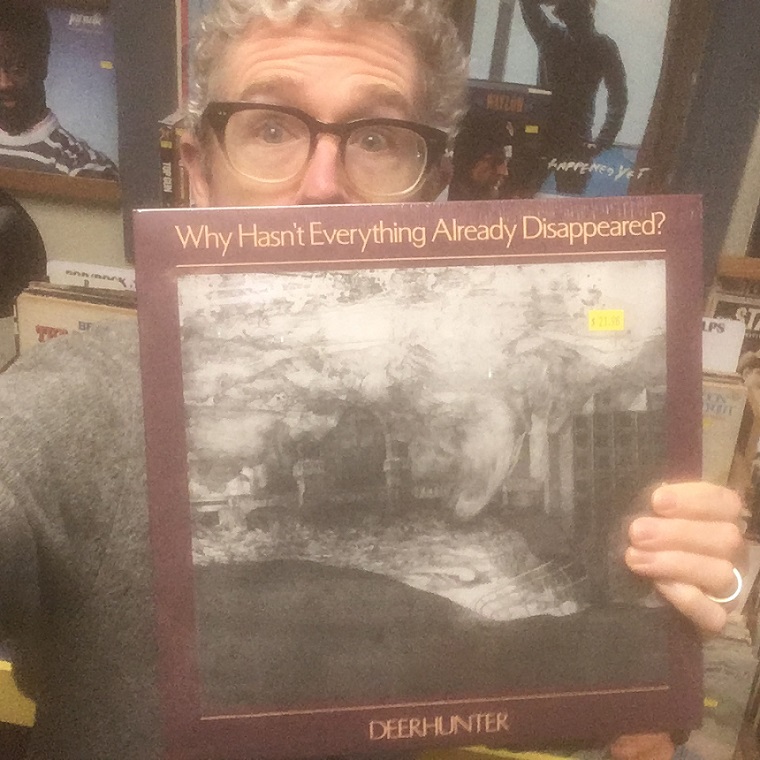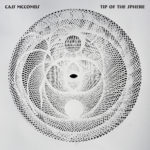 20) Cass McCombs – Tip Of The Sphere
Cass is an artist in the danger zone: half indie-guitar nerd and half hippy-dippy shaman, and I relish this tension. It's not as though he's just another hipster discovering the experimental side of Haight-Ashbury and having a phase. He's like really into the Grateful Dead, but instead of trying to copy what they did (which would be foolish for many reasons) he is creating original musical expressions using vocabulary learned on his long strange trip.

19) Chris Cohen – s/t
What, you've never heard of Chris Cohen? He's a session player by day: for Weyes Blood, Deerhoof, Ariel Pink, Cass McCombs, among others, but he's making some sweet sounds on the night shift as a solo artist. This self-titled release has a progressive pop feel with a laid-back vibe. He says the lyrical theme is based on the liberation he felt since his parents divorced after his dad came out of the closet (classic). The vocal melodies are low and mellow and get layered with cool guitar textures and some sweet tenor sax. Kinda breezy.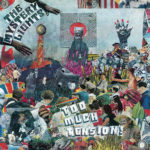 18) The Mystery Lights – Too Much Tension!
Another freakin' psych band from California.. Is that what we really need?! The answer is no. These guys are tapping into the 60's nuggets sound that has been well mined for years. But you don't HAVE to innovate in music to be great. Hank Williams became the face of modern County music not because he was doing something new; Roy Acuff was already doing the honky-tonk/blues/gospel thing. But Hank just did it better. That's my argument for The Mystery Lights. They are doing the psych/garage/nuggets thing better than anybody and it's a pleasure to listen to it. The big mystery is, where will these guys go from here?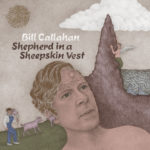 17) Bill Callahan – Shepherd In A Sheepskin Vest
I have always filed Bill Callahan, Will Oldham (Bonnie Billy) and David Berman (Silver Jews, Purple Mountains) in the same musical drawer. Three significant singer-songwriters, all on the Drag City roster with loads of critical acclaim and all avoiding mainstream recognition. All three fellows dropped records in 2019 and they're fantastic! Two of the three, Callahan and Oldham, seem to have finally found happiness in their mid-lives, and you hear it on their 2019 releases. Both have found some domestic stability and started families. Berman on the other hand had been suffering from depression and took his own life this summer. Tragic and super sad. I really enjoyed the Purple Mountains record thinking that the misery he describes in song was a cleaver exaggeration, but since his death on August 7th, it's certainly changed the way I hear those songs, and frankly I can't stomach them. Maybe that will change over time, but right now I'm listening to Bonnie Billy and Bill Callahan. RIP David Berman.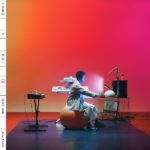 16) Toro Y Moi – Outer Peace
The 6th full length from South Carolina native finds him singing the blue-collar, millennial man blues. He can't afford the house he wants, he's bored of overstimulated culture and feels silly in today's fashions. Kinda like a grumpy 20-something hosting a dance party. And as I've stated before, with the exception of Dizzy Gillespie and Rev. Gary Davis, Chaz is the most significant artist to come out of the state; prove me wrong.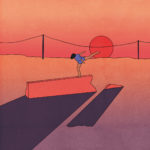 15) Jay Som – Anak Ko
This follow up to Melina Duterte's excellent 2017 Everybody Works is just so easy to like. I could blab on about all kinds of pleasing qualities of the music, but perhaps the outstanding feature is the tasty arrangements. There seems to be lots of sonic space left open in the mix, allowing the layered guitars, keys, voices and a rather stylish rhythm section to sooth the listeners ear holes. Like Chuck Mangione didn't actually say, "Feels So Good!"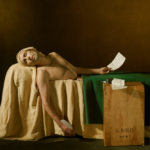 14) Andrew Bird – Finest Work Yet
Yep, it might be the best thing this overachieving songsmith, virtuoso whistler and violin wizard (yea, I know I'm not selling it) has produced. Side A is immediately satisfying but the songs on both sides benefit from repeated spins. His talent is sickening…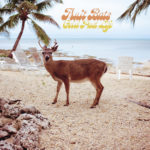 13) Fruit Bats – Gold Past Life
I'll have to admit some bias here… Eric is an old friend of mine, and perhaps I can't distinguish the person I love from his work. His music is dripping with his own personality: genuine, inquisitive, brilliant and hard working. But I'm not alone in appreciating this stuff. He seems to have acquired a whole new generation of Fruit Bats fans since his years making music on the Sub Pop label. I saw him last month at a sold out Mothlight; the band and the songs have never sounded better. Long live Fruit Bats!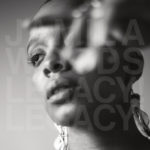 12) Jamila Woods – Legacy! Legacy!
I loved her 2017 release Heavn so much, I kinda wanted her to make that same record again. But dang it she had to go make something new and totally bad assed. The previous record focused on black girls and their experiences, opening a window to a perspective of pride, perseverance, beauty and hope that many women of color share. Legacy! Legacy! widens the frame, and each of the 13 songs on this record are inspired by significant artists of color like Betty Davis, Eartha Kitt, Miles Davis, Muddy Waters, Basquiat and Sun Ra. She's drawing attention to the legacy of these amazing artists in a new and creative way. And in doing so creating a bad ass legacy of her own.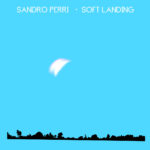 11) Sandro Perri – Soft Landing
Sandro's not afraid of the long format pop song. Kinda like Lambchop's 2016 FLOTUS that started with a 12 minute jam that could have easily been a 3 minute song. Or to reach for a more classic example, Madame George on Van Morrison's Astral Weeks, which could have easily been rendered to a 3 minute song but goes on for 10. My point is that in these rare pop music situations, the improvised performance becomes more significant than the song itself. I wish Madame George would continue on for an hour of so. If the parts are coalescing and grooving hard it seems like they could go for days. Don't even mention ParIament's Flashlight! This deep, thick (yet not necessarily soulful) heavy groove seems to be the goal for Perri. And when it's grooving this heavy, why land it?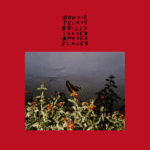 10) Bonnie Prince Billy – I Have Made A Place
I'll be the first to say that Will Oldham is the voice for our generation, even if most of my generation have never heard of him. He's been cranking out records since 1993 as Palace Brothers, Will Oldham and Bonnie Billy. Those paying attention realize he has a significant body of work approaching the scale of Bob Dylan. This record is a "major work" in his catalog. The first since 2013's impossible to find self-titled release. Yes there have been plenty of collections of covers, live performances or alternate versions of previous releases (these can be interesting but not recommended for casual Bonnie Billy fans) that serve as muses to the next batch of Badass Billy originals. Oldham finds himself in a rather upbeat season of his life and the mood is reflected on this record. He's still a weird old coot, but without the southern gothic songcraft he's (not really) famous for. Features Joan Shelley & Nathan Salsburg!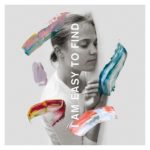 9) The National – I Am Easy To Find
A bold move for established indie royalty. It's like they realized what makes them great is to get out of their comfort zone and to go big. Mike Mills (movie maker not REM bassist) kinda hijacked the band and became a part of the creative process of this record. There is a Mike Mills produced short movie that accompanies this release, but don't think that this music is playing a supporting role to the movie. It's all a creative cycle where they seem to both benefit the other. On a side note, how bad assed is singer Matt Berninger? He shows up and lets the Dessner twins write the music, Bryce orchestrates. The band arranges and if I'm reading the liner notes correctly, his wife writes his lyrics. I'm not saying he's not talented, but he's turning the concept of the superego front man on its head. Is he great because of his creative community? Sounds like a decent model.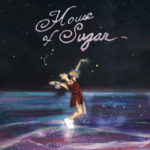 8) (Sandy) Alex G – House Of Sugar
The archetype for a modern DIY artist. He has been writing and recording music at home from an early age and allows the freedom of his methods to craft his style. Since recording gear is less of a prohibiting factor and social media allows for direct distribution, young creative artists can develop without the direction (burden!) of traditional models. You can actually hear that in Alex's music. He uses an odd palate of sounds and voices allowing him to create songs not relying on any particular schools that my ear can perceive. But the challenge becomes connecting to the listener with few points of reference. Not that Alex's music is that abstract or challenging to listen to. His sturdy and likable chord progressions and lilting melodies are universally pleasing, but the casual listener might not linger around long enough to appreciate the odd beauty within the house Alex G created. That's a risk he seems fine with taking.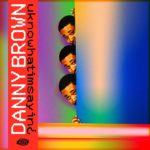 7) Danny Brown – uknowhatimsayin?
Not everybody likes Danny Brown's distinctive lyrical flow and shifting vocal cadences, but I sure do. I've been fascinated by his music since his debut mix tape XXX. His beats and rhymes just pull me in and I start to relate with some of the odd and DARK stories he tells, which seem like delusions of a junkie trying to escape the fear and self-destruction of a hopeless reality. He's a super talented artist, but I had to stop listening to him because I found his brand of blues just TOO convincing and it just made me sad. But I find this year's uknowhatimsayin? to be just as rich, but at a tone my psyche can tolerate. Not that this is a bubblegum version of Danny Brown, but it's not the personal expression of a madman rolling on molly. Produced by Q-Tip and has the updated '90s sound that made last year's Tribe Called Quest record so bangin'.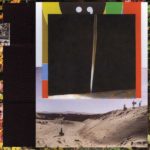 6) Bon Iver – I,I
Bon Iver seems to inhabit its own space in the pop music landscape. Maybe like how Thelonious Monk, who's surely influenced a plethora of jazz musicians was too unique of a voice to be borrowed or modified by later artists. The interesting thing about the music of Justin Vernon is that it is built using so many musics already preloaded in modern ears (progressive rock, jazz, modern composition, soul) as the foundation to his creations, feeling unobligated to restate what's implied. Maybe like a new minimal pop music.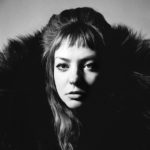 5) Angel Olsen – All Mirrors
Angel has always seemed like an extraordinary human. When she was Bonnie Billy's harmony singer, it was easy to see and hear that she was special. Now on her own, and with the attention of a growing number of fans, there seem to be no bounds to her creative heights and her captivating expressions. But where pop stars often give up their human status as they elevate to greatness, she somehow becomes even more human. Feeling, seeing, hurting more, not less. This superhuman is our neighbor too! She calls Asheville home.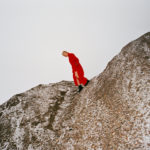 4) Cate Le Bon – Reward
Le Bon is an architect of modern soundscapes. My wife, an architect of buildings, hates it when people like me use that word to describe anything outside of designers of inhabitable space. I beg her forgiveness and the wrath of the AIA, but my point regarding Le Bon is that I'm comparing the way she writes and arranges sounds, structuring her songs with creative rhythmic and melodic figures allowing the listener to orient themselves in a unique song and then explore the space from within. Le Bon is the Brian Eno of our day: a significant artist on her own but also an in-demand producer for recording artists that get it. Le Bon is a woman, hear her roar.. There are still very few women working in the fields of music production and sound engineering so she's kinda kicking ass on multiple fronts. Go Le Bon, Go!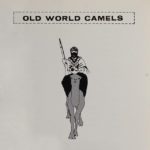 3) Floating Action – Old World Camels
His eighth record over the past ten years (a pretty brisk pace!) and I've yet to tire of his dubby, roots rock, lo-fi, tasty nuggets. In the words of Office Space's Michael Bolton, I celebrate the whole catalog!! When he's not writing and recording his own songs in Black Mountain he's playing bass for Jim James and Ray LaMontagne. And just to name drop a few more Asheville peeps, he was on Tyler Ramsey's excellent 2019 record and has worked with Angel Olsen in the past.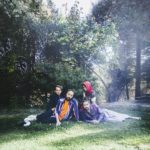 2-A) Big Thief – UFOF
This is record one of two Big Thief 2019 releases. It's the more acoustic and quiet of the two, not to say Adrianne doesn't scream a bit and the odd time patterns  littered throughout prove it's not a mellow affair. It's the more technical of the two: sounding like both an old-time field recording and absolutely modern. This was a labored effort from the rich songwriting and vocal performances, to the meticulous staggering of the rhythm section across the fingerstyle picking on the acoustic. It's a joy to see this type of effort succeed and catapult a good young band to greatness.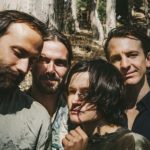 2-B) Big Thief – Two Hands
As good as UFOF is, Two Hands is better. It's still heady but the songs are super bold and powerful. The group has found that magical combination of technical prowess and band chemistry complementing the affecting songs of singer Adrianne Lenker. You know how there are people today that are still buying Led Zeppelin I and II records and t-shirts; winning Zeppelin I & II painted mirrors at the fair 50 years after the release of that 1969 record? I expect Big Thief to be celebrated in 50 years with whatever equivalent consumer response is on 2069.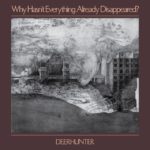 1) Deerhunter – Why Hasn't Everything Already Disappeared?
Some may say that this Atlanta institution peaked with 2010's Halcyon Digest, but those people would be wrong. Everything they have put out since their legendary 2007 debut Cryptograms, has been an improvement on the previous record. So according to this calculation, their 7th full length is like really freakin' good. One other thing calculable about Deerhunter is they are constantly evolving. This time around their sound gets a baroque-pop kinda treatment  (produced by Cate Le Bon (!!)), and lyrically it seems as though Bradford is thinking less personal and more societal, not preachy and lame though. I don't know if the masses will be celebrating this record in 2069, but if I'm alive I will be.