What an amazing day we had paying homage to Greenville's great bluesman JOSH WHITE. Thank you to all who attended, thanks to Mayor Knox White, Councilman Lillian Brock Flemming, State Representative Chandra Dillard, Dolph Ramseur of Ramseur Records and of course to Josh White Jr.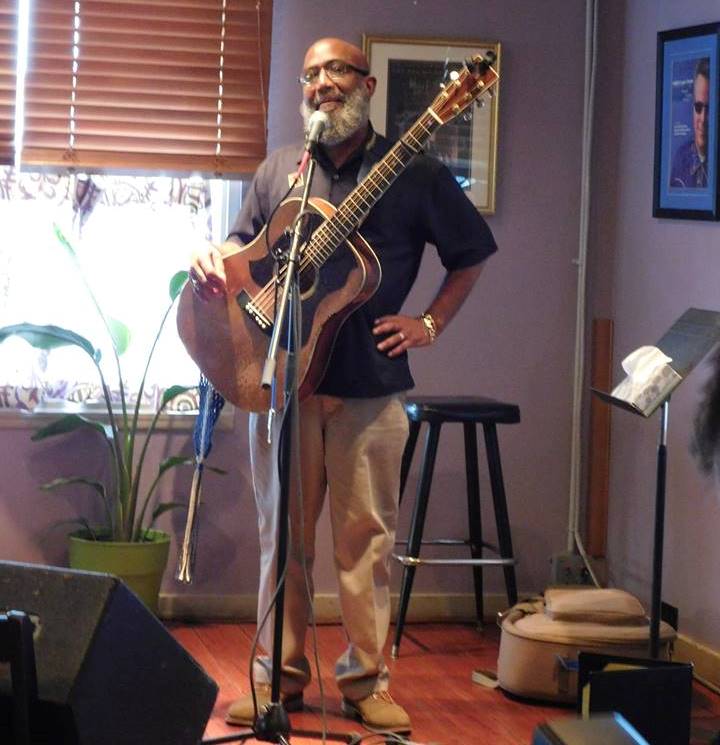 AND DON'T FORGET: Ramseur Records' incredible reissue of "Josh At Midnight" is still in-stock at Horizon Records!

Take me home and discover (or rediscover) Josh White for yourself!
MAYOR KNOX WHITE declares AUGUST 20th to be JOSH WHITE DAY! Read the full proclamation below!
HOLD THE PHONE…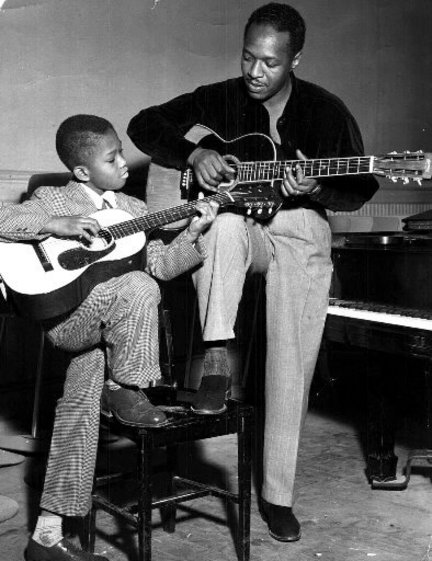 JOSH WHITE JR. is flying in from Detroit to appear right dang here at Horizon Records! Josh will speak about his father, his music, his family ties to Greenville, and he'll even be performing a couple of iconic songs associated with his father!
GREENVILLE ROOTS:
Josh White's Greenville roots run deep, and that history is what we're celebrating alongside the rerelease of the iconic Josh At Midnight album on Ramseur Records. White's legacy will quite literally be all around us on this special day. The esteemed City Councilman Lillian Brock Flemming will be joining us, and she has a personal connection with White's family: Josh Sr's sister was her adopted godmother. Josh White Jr will tell stories about his decade-plus of touring with his father, and even perform a couple of songs associated with him. And Mayor Knox White, who declared August the 20th Josh White Day in an official proclamation, will also speak briefly.
WHAT'S THE DEAL:
Several forces are converging here in Greenville and out in the world to help up celebrate the life and musical legacy of the great acoustic folk-blues giant JOSH WHITE. Behind the scenes, Ramseur Records owner and avid Josh White devotee Dolph Ramseur (manager of the Avett Bros, no less), met Electra Records founder Jac Holzman through their mutual connection with the Carolina Chocolate Drops. Turns out Jac recorded White's seminal Josh At Midnight album,  and was thrilled when approached by Dolph about seeing it lovingly reissued after all these years.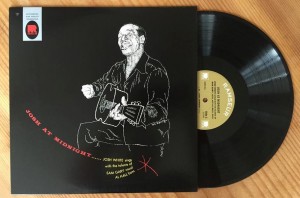 On Friday, August 19th, Josh at Midnight will be reissued on 180g vinyl for first time in decades. And we're honored to be the home of the national release event the next day for this classic album.
"Josh White put my head on 'tilt' at the age of ten, when I heard his recording of 'Strange Fruit.'" – David Crosby, from his autobiography, "Long Time Gone" 
"Josh was a special artist and this is a special record," Ramseur comments.  "It wasn't about making money — I just felt like this music should be available. Josh was such an important artist and a unique voice and he was a really big star at one point. I want more people to know about him, and this is a good place to start." – Dolph Ramseur
"Long before magic dragons puffed, while a famous nasal protestor of flyin' cannonballs diapers were still blowin' in the wind, Josh White was the voice of gritty folk. White was the first African-American  to be invited for a command performance at the White house, summoned by Franklin D. Roosevelt back in '41. Rooted in blues and spirituals, White's music was street smart, featuring raw and gritty portraits of life on society's low end." – Grant Britt, No Depression. Read the whole No Depression review HERE.
"The pioneering music of singer/guitarist Josh White is a reflection of American history throughout the 20th century; his songs depicting racial, social, and political situations during his turbulent lifetime. With a career spanning five decades, White hit the road at age eight as a guide for blind blues musicians. In 1928, age fourteen, he signed with Paramount Records, by the 1930's he was a major blues star, and prominent developer of the Piedmont guitar style. Evolving into an outspoken critic of racial inequalities throughout the 1940's, White also headlined at the Café Society in New York City, had a lucrative contract with Columbia Records and appeared on Broadway and Hollywood films. The early 1950's saw him exiled to Europe, after being targeted by the McCarthy debacles for dubious reasons, but enjoyed a triumphant return, becoming a principal voice in the folk revival, and civil rights movements, of the 1960's." – James Nadal, All About Jazz. Read the whole All About Jazz review HERE.
To make it all the more cosmic, Horizon Records owner Gene Berger, being an eager scholar of all things Greenville music history,had been quietly building and archiving Josh White memorabilia: 78's, LP's and sheet music, all while reading both biographies. He was quite happily dumbfounded on that day a few months ago when his acquaintance Dolph Ramseur called to inquire if Horizon would be interested in hosting the release event for this Ramseur Records re-issue. Neither Dolph nor Gene knew the other was a Josh White fan!
Almost simultaneously with that series of conversations, Greenville City Council member Amy Ryborg Doyle and Furman University Art Dept. chair Ross McLain wandered in with a group students seeking a mural project to do, and a home for it. Gene said, "Hmmm…I have an idea!"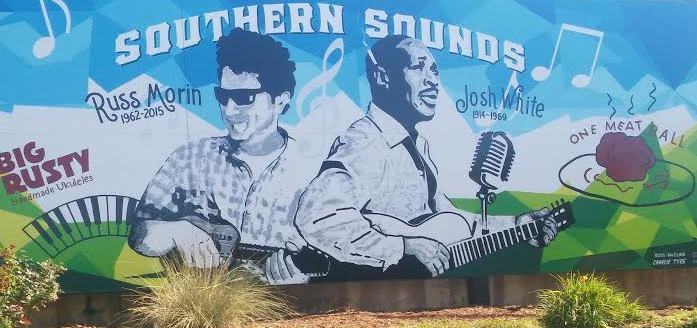 The Southern Sound mural is born, and now in its place, right outside Horizon on the corner of Stone Ave. & Main St.
Flash! More JOSH WHITE news…
MAYOR KNOX WHITE declares Saturday August 20, 2016 to be JOSH WHITE DAY in Greenville!
HERE'S THE STORY:
In a massively influential career that spanned several decades, South Carolina-bred singer-guitarist Josh White (1914-1969) established himself as a pioneering musical force, a uniquely charismatic performer and a popular entertainer whose appeal transcended the racial and social barriers of the time.

At a time when African-American blues artists were routinely marginalized, White performed successfully on Broadway and in nightclubs, film and radio. He also emerged as a respected civil rights crusader and a trusted confidant of President Franklin D. Roosevelt, who in 1941 invited White to be the first African-American artist to give a White House Command Performance.
Despite the fame and success that he achieved during his lifetime, and his influence upon a diverse array of artists ranging from Nat "King" Cole to Bob Dylan, White has largely been forgotten by contemporary audiences. The roots-savvy North Carolina-based independent label Ramseur Records plans to return White and his music to spotlight with its vinyl reissue of the vintage LP Josh at Midnight, originally released in 1956 on the then-fledgling Elektra label. The album will be re-released in a deluxe vinyl edition on August 19, 2016.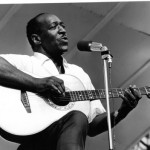 Recorded with a single microphone by Elektra founder Jac Holzman over two nights in a converted Manhattan church in late 1955, Josh at Midnight finds White delivering spare, impassioned performances of a dozen spirituals and blues numbers. The artist is accompanied throughout the sessions by noted jazz bassist Al Hall and baritone vocalist Sam Gary.
By the time Josh at Midnight was recorded, White had been blacklisted for his social activism and his career was in decline. This situation prevented him from recording for larger record companies, but the idealistic Holzman (who was a staunch admirer of White's music) was willing to take a chance. His faith was rewarded when White's Elektra recordings became some of the struggling label's biggest sellers, helping to revive the artist's career and propel Elektra's evolution from tiny indie imprint to successful industry force. Josh at Midnight remained one of Elektra's top-selling titles for years, and became a fixture in many an album collection at the time.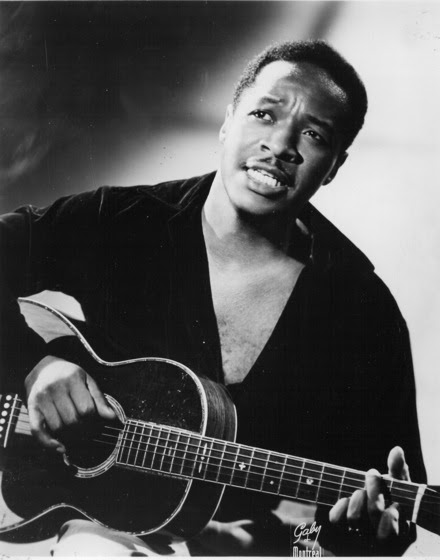 As Holzman writes in his liner notes, "Josh at Midnight is probably the finest Josh White recording ever made. Sixty years later it still dazzles with the radiance of a great artist, thoughtfully recorded, whose contribution is unchallenged and firmly set in the bedrock of American vernacular music."
The Josh at Midnight reissue is a labor of love for Ramseur Records founder Dolphus Ramseur, who's been a committed White fan since childhood, when he first heard Josh at Midnight's lead track "St. James Infirmary" on a local radio station's blues show. White's music has remained a touchstone in Ramseur's life ever since. After meeting Jac Holzman through their mutual association with the Carolina Chocolate Drops, Ramseur became determined to restore Josh at Midnight to the vinyl marketplace with the same attention to quality and detail for which Ramseur Records has become known.
The Josh at Midnight reissue was mastered with the participation of original producer Holzman, as well as legendary engineer Bruce Botnick and fabled mastering engineer Bernie Grundman.
"Josh was a special artist and this is a special record," Ramseur comments.  "It wasn't about making money — I just felt like this music should be available. Josh was such an important artist and a unique voice and he was a really big star at one point. I want more people to know about him, and this is a good place to start."
And there's more:
The model for a new Josh White Commemorative Sculpture will be unveiled at our LP release event. Sculpture project chairperson Norman Belk will share the vision of what is to be a wonderful info and art sculpture honoring Josh White designed and created by Joe Thompson. Get a first look and join others if so moved, in helping to finish the funding so this piece can be created and installed in downtown Greenville's West End for all to see and learn. Norman Belk will be at our event to answer any questions about the project.
For information contact Norman Belk at normanbelk@gmail.com or 864-282-3694.