Yes, we finally have the new Grimes album, along with a killer live set by Neil Finn & Paul Kelly, a massive box of goodness from Miles Davis, the new Jennylee solo album, and an amazing set of Art Blakey reissues from Blue Note. Read on…

NEW GOODIES

GRIMES, Art Angels (CD/LP)
The Matador Records singer/songwriter twists mall pop, 80's electronics and rock jams into her own kaleidoscopic vision.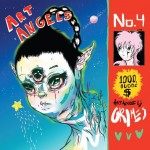 JENNYLEE, Right On (CD/LP)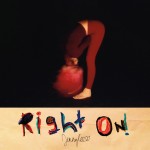 Warpaint bassist goes solo with hypnotic, groove-heavy solo platter.
EVA CASSIDY, Nightbird (CD)
The first-ever release of the full Blues Alley show that made this jazz chanteuse a star.
JOHN DRISKELL HOPKINS, In The Spirit: A Celebration Of The Holidays (CD)
Zac Brown Band's guitarist's holiday album features the Atlanta Pops Orchestra, the Indigo Girls & more!

NEIL FINN & PAUL KELLY, Goin' Your Way (2xCD)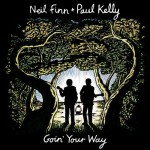 Two incredible singer/songwriters collaborate on a stellar 2013 live set.

MICHAEL CHAPMAN, Journeyman (2 CD + DVD)
The folk-blues guitar virtuoso pulls a killer 2003 live set from the archives.
R. KELLY, Buffet (CD)

MILES DAVIS, Last Word: The Warner Bros. Years (8 xCD)
Every album Miles made for Warner Bros. in one place, fully remastered with a 60-page booklet and a bonus live performance at the 1986 Nice Jazz Festival.
Keep reading…in a silent way…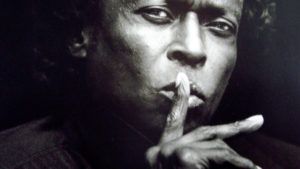 Additional Tasty Re-issues & Re-Stocks.
Gene Pick!
ART BLAKEY:
The Complete Blue Note Recordings (1954-57) (CD)
The Complete Blue Note Recordings (1957-60)  (CD)
The Complete Blue Note Recordings (1960-62) (CD)
What else do you need to know, other than Blue Note has done it again, with three incredible sets of the Jazz Messenger and legendary drummer/bandleader's prime-period work.
AL COHN & DEXTER GORDON, True Blue/Silver Blue (CD)
Two classic collaborations from two jazz masters, available together on CD for the first time.

ELMORE JAMES, The Complete Singles A's & B's, (2xCD)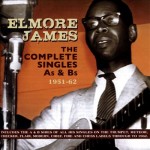 Two prime discs of the "Dust My Broom" bluesman's ferocious slide guitar and soulful vocals.
SPOON, Gimme Fiction (CD/LP)
10th anniversary reissue of Britt Daniel & Co.  richly arranged, near-orchestral work of apocalyptic beauty.
And don't forget these still-new platters that matter!
BRAD MEHLDAU, 10 Years Solo Live (CD)
In the event that you can pry this one out of Gene's hands, you'll have yourself an expansively annotated 4-disc set charting the course of one of the most talented, melodic, unpredictable classical pianists of the last few decades. There are no boundaries for Mr. Mehldau, only more great music to play.
COLDPLAY, Head Full Of Dreams (CD)
Blissfully melodic new album features collaborations with Beyonce, Noel Gallagher, Merry Clayton and more.
JOHHNY MARR, Adrenalin Baby: Johnny Marr Live
The former Smiths guitarist does his debut solo album right: 17 tracks, recorded live in concert!
RICK ROSS, Black Market (CD)
Rap mastermind's new 17-track album features collabs with Mary J Blige, Cee-Lo, John Legend and more.
BRUCE SPRINGSTEEN, Ties That Bind (4xCD, 3 DVD box)
Massive box-set compiles 52 tracks from the sessions that ultimately created the Boss's classic "The River" album.
SHOVELS & ROPE, Busted Jukebox, Vol. 1 (CD)
The delightful duo collaborates with J. Roddy Walston, Butch Walker, Shakey Graves and more on some of their favorite covers.