As music-obsessed collectors, we like to feature a few select books about an eclectic batch of musicians, composers and sonic historians curated from New, Hardback, Paperback & Used.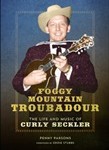 FOGGY MOUNTAIN TROUBADOUR: The Life And Music Of Curly Seckler
by Penny Parsons
With his trademark mandolin style and unequaled tenor harmonies, Curly Seckler has carved out a seventy-seven-year career in bluegrass and country music. His foundational work in Flatt and Scruggs's Foggy Mountain Boys secured him a place in bluegrass history, while his role in The Nashville Grass made him an essential part of the music's triumphant 1970s revival. Written in close collaboration with Mr. Seckler and those who know him, Foggy Mountain Troubadour is the first full-length biography of an American original. Penny Parsons follows a journey from North Carolina schoolhouses to the Grand Ole Opry stage and the Bluegrass Hall of Fame, from boarding houses to radio studios and traveling five to a car on two-lane roads to make the next show. Throughout, she captures the warm humor, hard choices, and vivid details of a brilliant artist's life as he crisscrosses a nation and a century making music.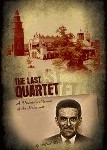 THE LAST QUARTET: A Violinist's Memoir Of The Holocaust,
by Alfred Mur
In the immediate aftermath of World War II, violinist and Holocaust survivor Alfred Mur could not help but tell people of his terrifying experiences. Written between 1951 and 1952, read the incredible story of how Alfred and his brother Fredi not only escaped the Nazi's in Poland, but kept their hope alive throughout their ordeal through the power of music.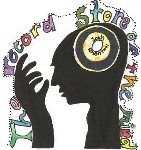 RECORD STORE OF THE MIND,
by Josh Rosenthal
Josh Rosenthal is a music fan who has worn many hats over the years. He's been a DJ and a major-label promotion man; today, he's the owner and guiding light behind Tompkins Square, a label that primarily releases reissues. Rosenthal's new memoir, The Record Store Of The Mind, explores the music he discovers, falls in love with and reissues, plus much more from his years of crate-digging.
WHITE BICYCLES: Making Music In The 1960s
by Joe Boyd
Joe Boyd is not what you'd call a household name. But a list of the people whose careers have been shaped by this urbane transatlantic operator – among them Eric Clapton, Pink Floyd, Bob Dylan, and his most tragically reticent discovery, Nick Drake – would fill a fair-sized pantheon. Boyd is one of that select group of rock luminaries, like John Peel, or the American producer Rick Rubin, who didn't have to pick up a guitar to shape the evolution of entire genres of music. And this book is the perfect literary echo of a lifetime's subtle facilitation. Happily, in place of the egotism and emotional incontinence traditionally associated with the showbiz memoir, Boyd's pages abound with astute observations and fascinating personal detail.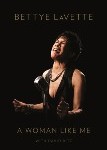 A WOMAN LIKE ME: A Memoir
by Bettye Lavette
As a teenager in Detroit, Bettye LaVette scored a hit single with "My Man – He's a Lovin' Man." But by twenty, she had faded into obscurity, and bad luck repeatedly sabotaged her career. Then, after forty years of singing in clubs, her unforgettable performances at the 2008 Kennedy Center Honors and at President Obama's pre-inaugural concert put her back in the spotlight. A chronicle of LaVette's incredible life, A Woman Like Me is a poignant, brazen, take-no-prisoners memoir as thrilling and fearless as her music.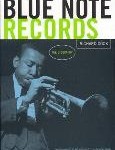 BLUE NOTE RECORDS: The Biography,
by Richard Cook
Now a division of Capitol Records, Blue Note was a pioneer in jazz's golden age, serving as a breeding ground for legends such as Sidney Bechet, Art Blakey and the Jazz Messengers, Kenny Burrell, Miles Davis, Thelonious Monk, Bud Powell, Sonny Rollins and Horace Silver. In this landmark book, Cook presents a history of the label, from its 1939 start producing hot jazz and swing records to its current projects, which include releasing Norah Jones's top-selling 2002 record, Come Away With Me. Eschewing tales of boardroom politics and pages of record reviews for an overall picture of how Blue Note's "mystique grew up, and how it endures," the book is more than just the chronicle of a company. It shows how far jazz, and, by extension, popular music, have come in the past 60-odd years.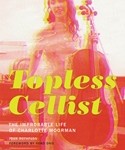 TOPLESS CELLIST: The Improbable Life Of Charlotte Moorman,
by Joan Rothfuss
In Topless Cellist, the first book to explore Charlotte Moorman's life and work, Joan Rothfuss rediscovers, and recovers, the legacy of an extraordinary American artist. Moorman's arrest in 1967 for performing topless made her a water-cooler conversation-starter, but before her tabloid fame she was a star of the avant-garde performance circuit, with a repertoire of pieces by, among others, Yoko Ono, Joseph Beuys, John Cage, and Paik, her main artistic partner. Moorman invented a new mode of performance that combined classical rigor, jazz improvisation, and avant-garde experiment—informed by intuition, daring, and love of spectacle. Moorman's annual festival of the avant-garde offered the public a lively sampler of contemporary art in performance, music, dance, poetry, film, and other media. Rothfuss chronicles Moorman's life from her youth in Little Rock, Arkansas (where she was "Miss City Beautiful" of 1952) through her career in New York's avant-garde to her death from breast cancer in 1991. (Typically, she approached her treatment as if it were a performance.) Deeply researched and profusely illustrated, Topless Cellist offers a fascinating, sometimes heartbreaking, often hilarious story of an artist whose importance was more than the sum of her performances.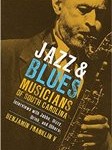 JAZZ & BLUES MUSICIANS OF SOUTH CAROLINA: Interviews with Jabbo,
Dizzy, Drink and Others 
by Benjamin Franklin V
From Jabbo Smith, Dizzy Gillespie, and Drink Small to Johnny Helms, Dick Goodwin, and Chris Potter, South Carolina has been home to an impressive number of regionally, nationally, and internationally known jazz and blues musicians. Through richly detailed interviews with nineteen South Carolina musicians, jazz historian and radio host Benjamin Franklin V presents an oral history of the tradition and influence of jazz and the blues in the Palmetto State.